I've wanted to do a few more DIY projects this summer and since my daughter is a master at cutting up t-shirts, I enlisted her to help me revamp a vintage-style concert shirt from the Goodwill Outlet in Reading.
Being an 80s girl, I was excited to discover the "Love and Rockets" concert tee from their European tour in 1988.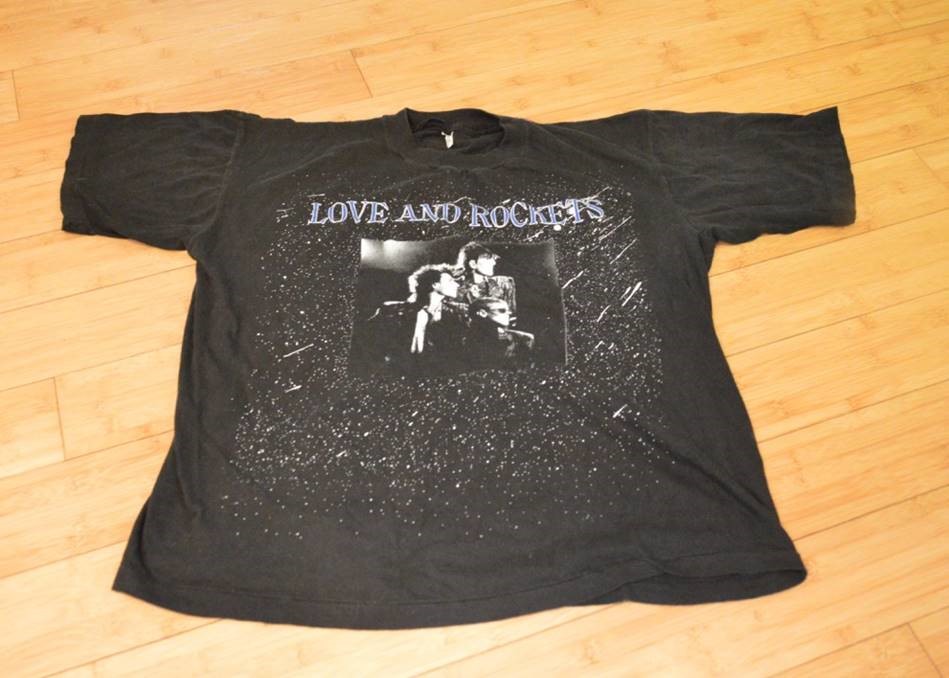 But, it was an extra large and I wanted something a little more flattering than throwing on an oversized tee.
After looking up a few tutorials on Pinterest (there's plenty of DIY ideas for t-shirts), we got started. It's not as easy as it looks as there is a lot of back and forth, making sure you get the sides even, but using a plate as a template for the neckline and folding the shirt in half to get the sides symmetrical were two tips from Pinterest I will definitely use again.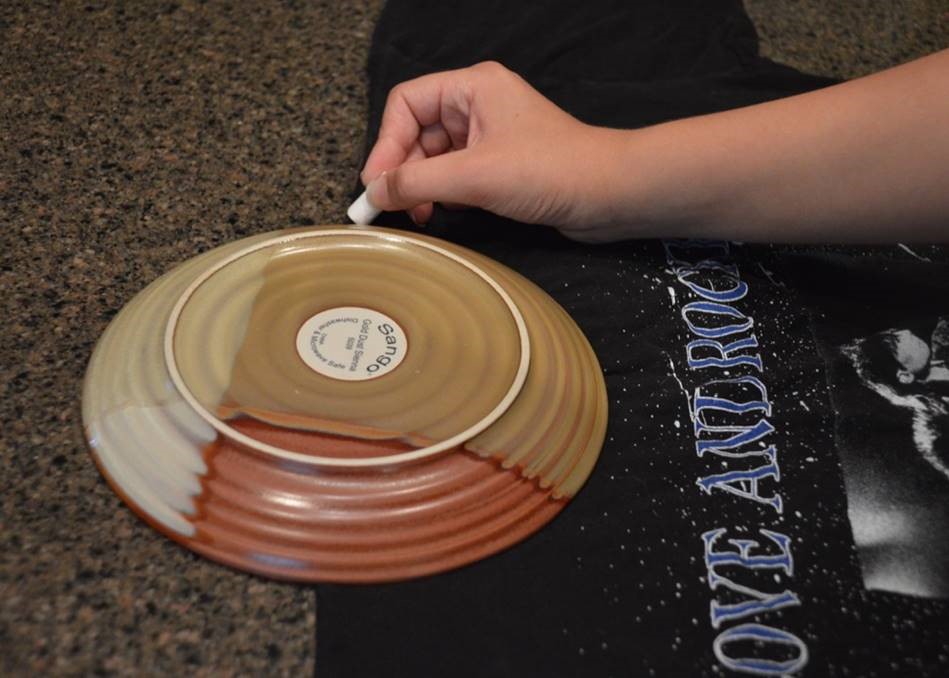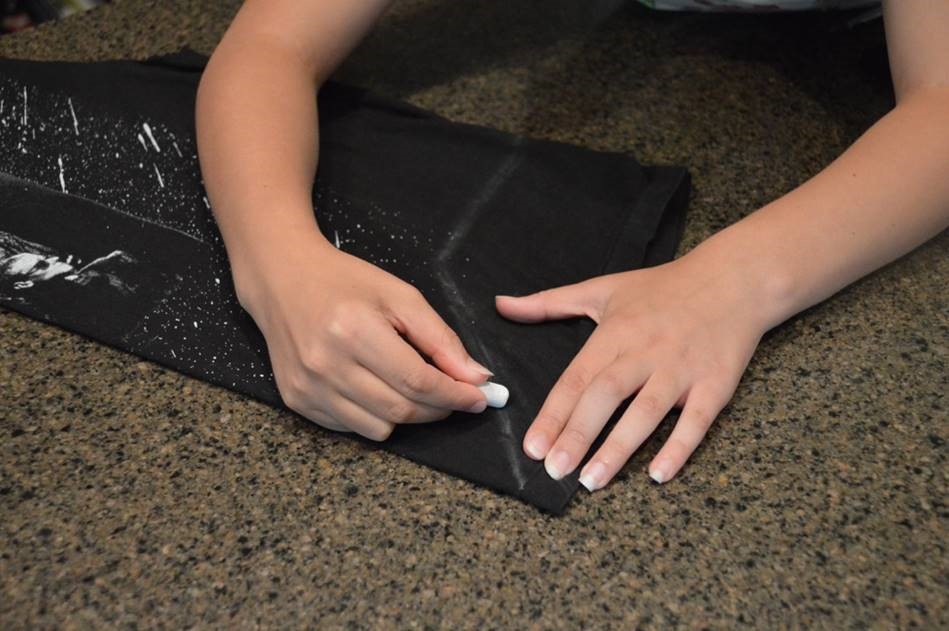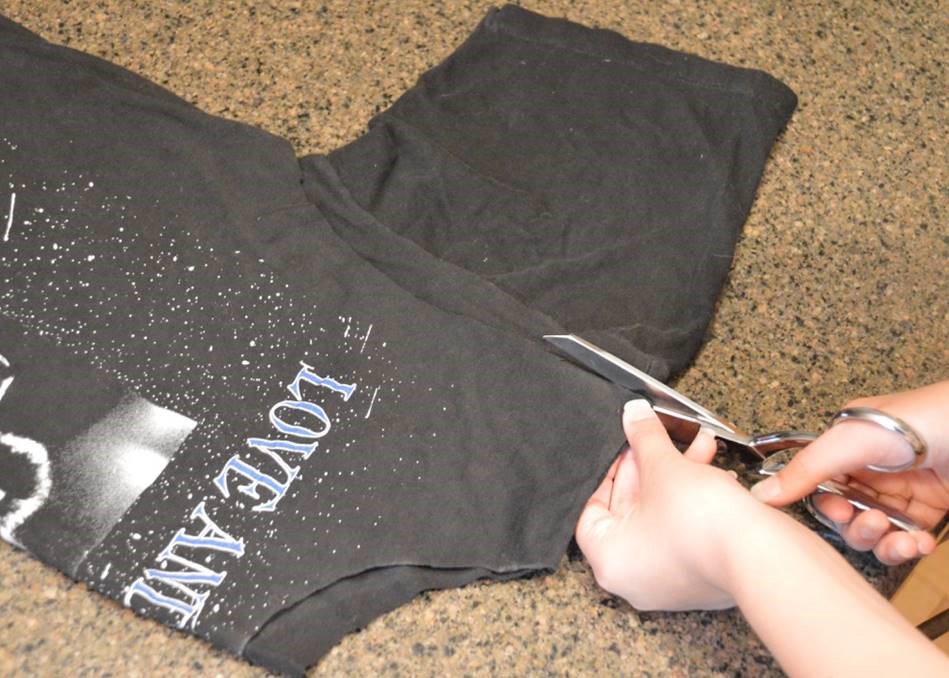 I made it so that the front was longer and could be tied to adjust the fit. I added in my own distressed boyfriend jeans and rhinestone necklace and bangles. To round out the look, I picked up a pair of Carlos by Carlos Santana silver and black sandals.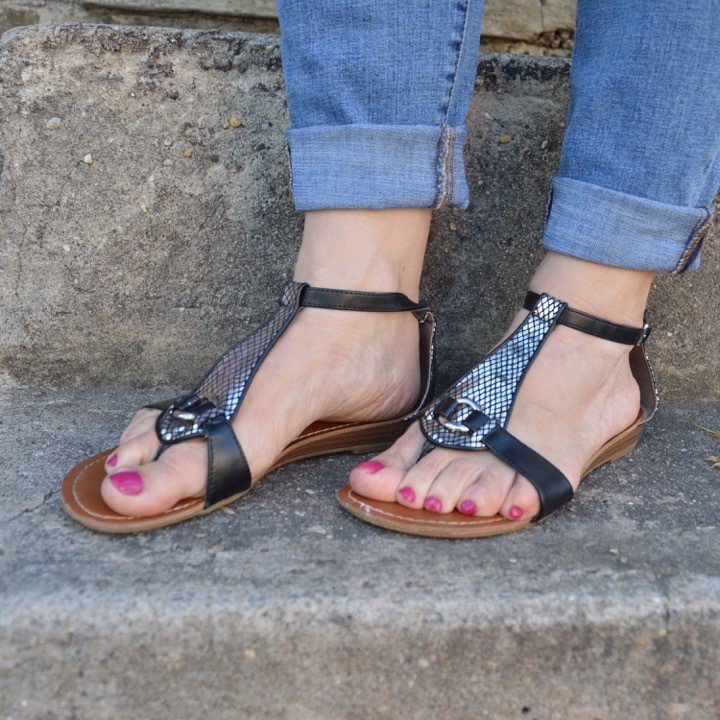 These flats are super comfortable and this chic outfit would be perfect to wear to a summer music festival or concert!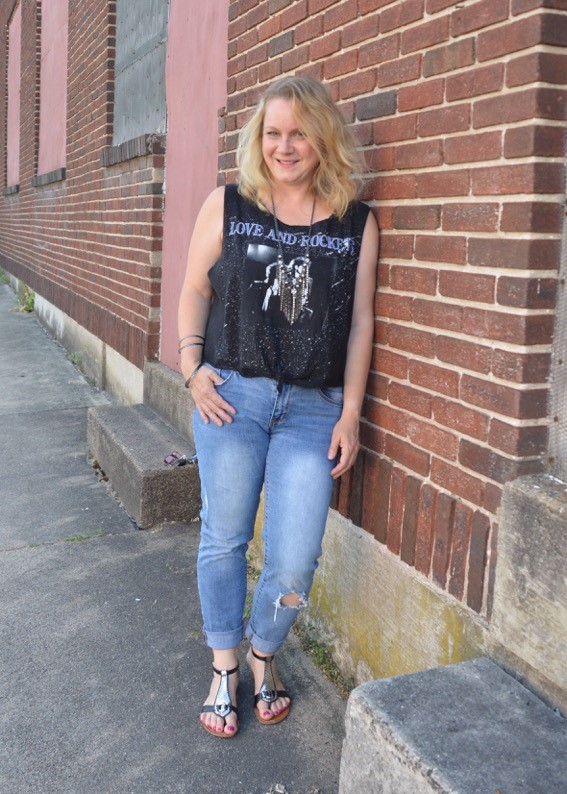 Pick up a few shirts from Goodwill and see what you can create!
Kirsten
Goodwill Outlet in Reading, PA:
Shirt: $0.86
Goodwill in East Earl, PA:
Sandals: $6.97
About The Blogger
Kirsten is a 40-something mom, wife and marketing professional. She loves all things crafty, tasty and fashionable, especially while being frugal. She enjoys hunting for treasures at her local Goodwill stores to decorate her home and wardrobe. She is a stylist and volunteer for the fundraiser the Goodwill Runway Show, which is held every spring in Reading, PA.