Summer is officially here! Lazy warm days, beautiful sunsets, weddings, trips to the beach… it's all going on in June. It's time to break out the sandals, maxi dresses and summer accessories including the iconic summer straw bag. According to Harper's Bazaar (June 7, 2019) "The versatile straw bag is a spring/summer staple, as wearable in the city with jeans as it is on the beach."
Embrace the warm, summer weather with straw bags from clutches to totes to carry-alls. And, at Goodwill Keystone Area, you can find all those styles and more. Whether you are looking for a small bag to accessorize a garden party or a wedding or a large tote to fit your beach necessities, Goodwill has got you covered at prices that won't break the bank. And those prices are even better on Wednesday, June 26th, when the next 50% off sale is happening at your local store! See sale details and find a Goodwill near you, click here.
If you're looking for a feminine clutch for a more formal event, this embroidered floral clutch fits the bill. $4.97 is a great price for this vintage-style bag.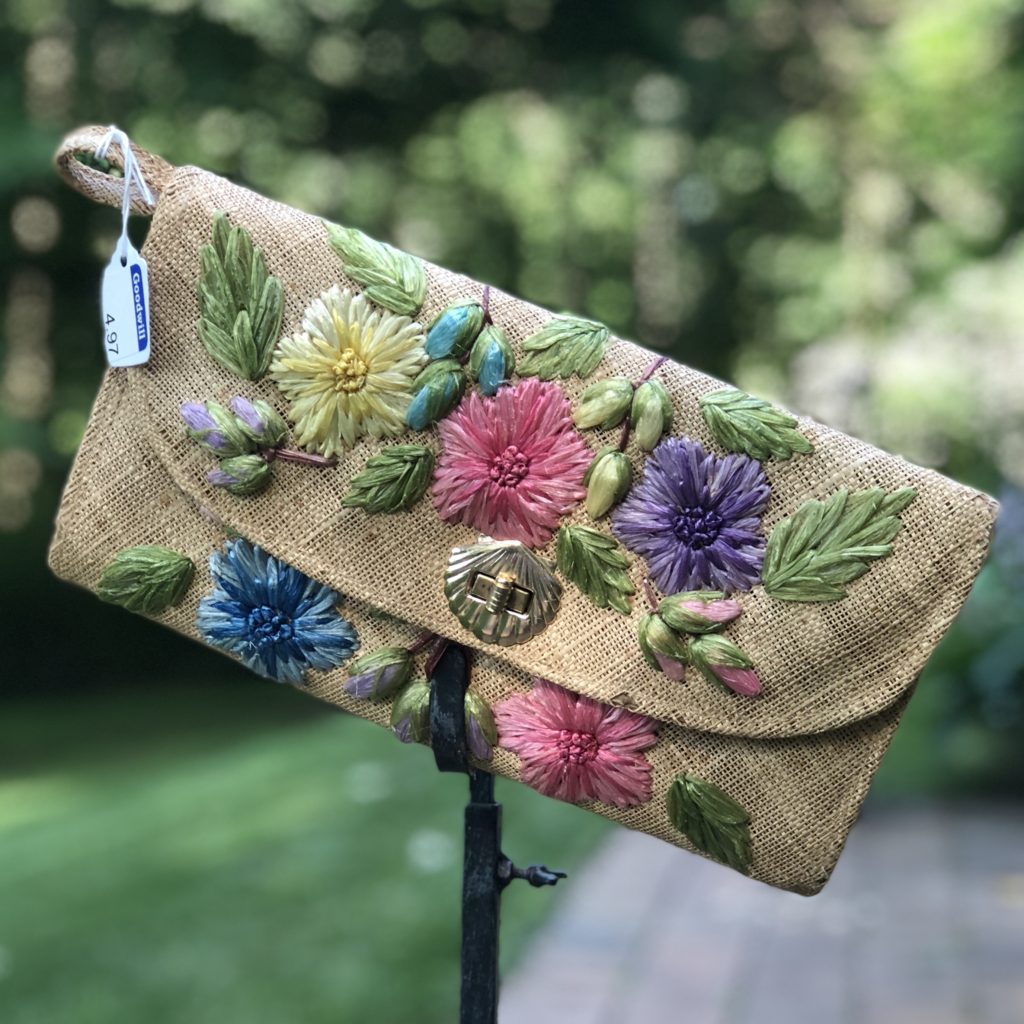 You could also pair it with jeans and a t-shirt for a casual night out
This simple utilitarian tote is just perfect for a visit to the beach.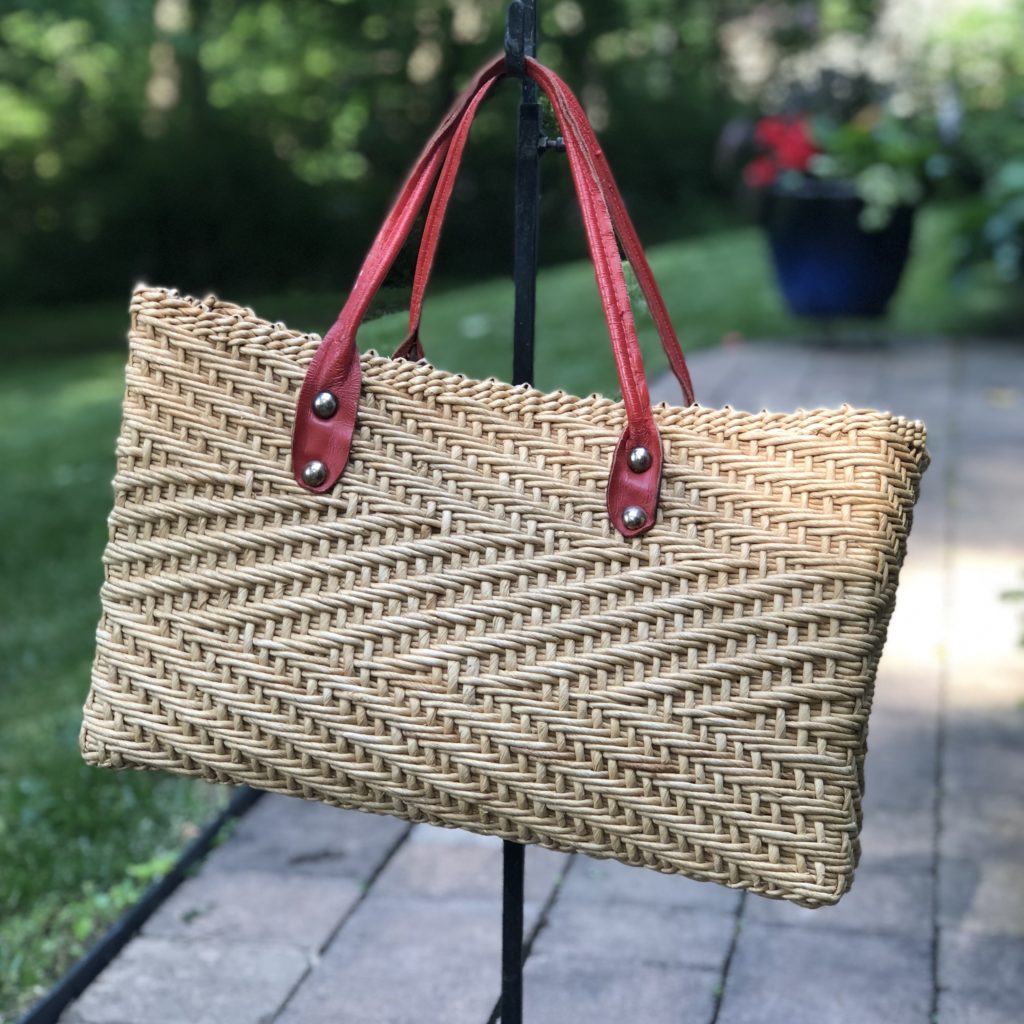 The open-weave beige rattan bag lets the sand sift out while keeping your necessities inside and the red leather handles add a pop of color. I found this bag at and Goodwill Outlet and paid less than $1.00!
Finally, this more modern and trendy bag from VANS (yes, the sneaker brand!) would make a great summer purse.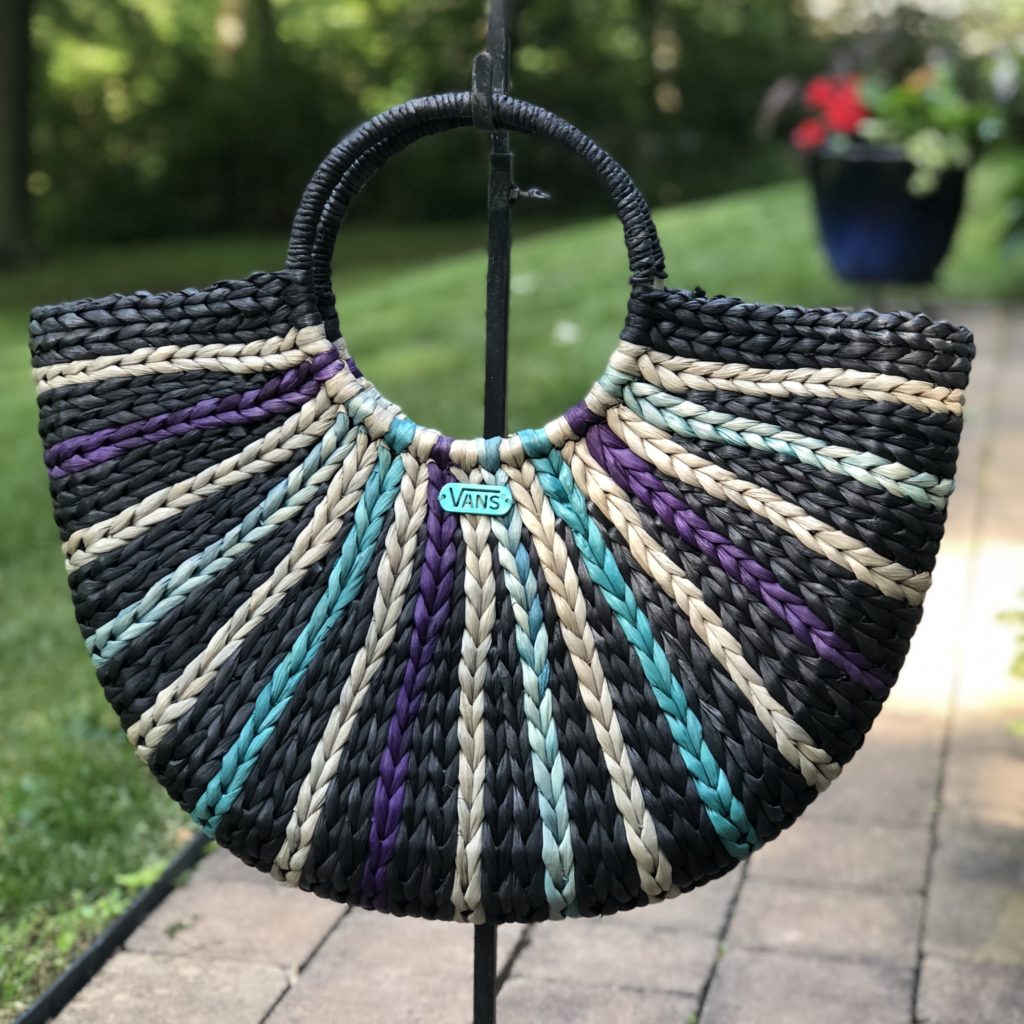 It's lined with fabric that cinches closed and has pockets to your small items don't get lost. And the navy, grey, teal and purple make it coordinate with lots of colors in your wardrobe. This bad retailed for $80 when new, so $6.97 makes it a great buy!
Be sure and check your local Goodwill store for seasonal accessories. Straw bags are a timeless summer item that you'll reach for every year.
From my closet to yours,
Kirsten
Embroidered clutch: $4.97
Beige tote with red handles: $1.00
Vans blue tote bag: $6.97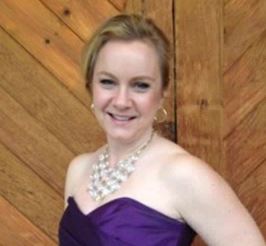 About The Blogger
Kirsten is a 40-something mom, wife and marketing professional. She loves all things crafty, tasty and fashionable, especially while being frugal. She enjoys hunting for treasures at her local Goodwill Keystone Area stores to decorate her home and wardrobe.