Did you know that Goodwill Keystone Area stores are now open longer hours? Most stores are open Monday – Saturday 9am – 9pm and Sunday 12pm – 6pm (Exceptions: East Earl Closed Sundays, Frazer Mon-Sat 9am-6pm, Sun 12pm-6pm, Cressona 9am-8pm, Sun 11am-4pm, Newport Mon-Wed & Sat 9am-5pm, Thur & Fri 9am-6pm, Closed Sundays). And fitting rooms and restrooms are now open as well!! Donation areas are still "no contact" and the stores are continuing to implement safety measures for staff and customers including requiring masks and social distancing. All of these things make me feel comfortable while shopping at my local Goodwill store.
One afternoon this week I stopped at the Shillington Goodwill location, which is the largest store in my area. I have not been there since March and wanted to see how a typically busy location was handling the new procedures. On entering I noticed they now have a "one way in and one way out" flow for the doors. It helps to control the movement of customers while entering and exiting.
Staff members in masks were restocking the shoes and clothing as normal and the keeping the return racks clear near the fitting room.
And speaking of the racks and aisles, there is no lack of summer clothing to outfit your entire family. Donations are still coming in and keeping the store full of new merchandise for you. This time of year big box stores are usually rolling out fall styles and it can be hard to find warm weather clothing when you need it. But, Goodwill has plenty of sandals, tank tops, shorts and summer dresses as well as fun Hawaiian shirts for the men in your life and swimsuits for everyone in your family.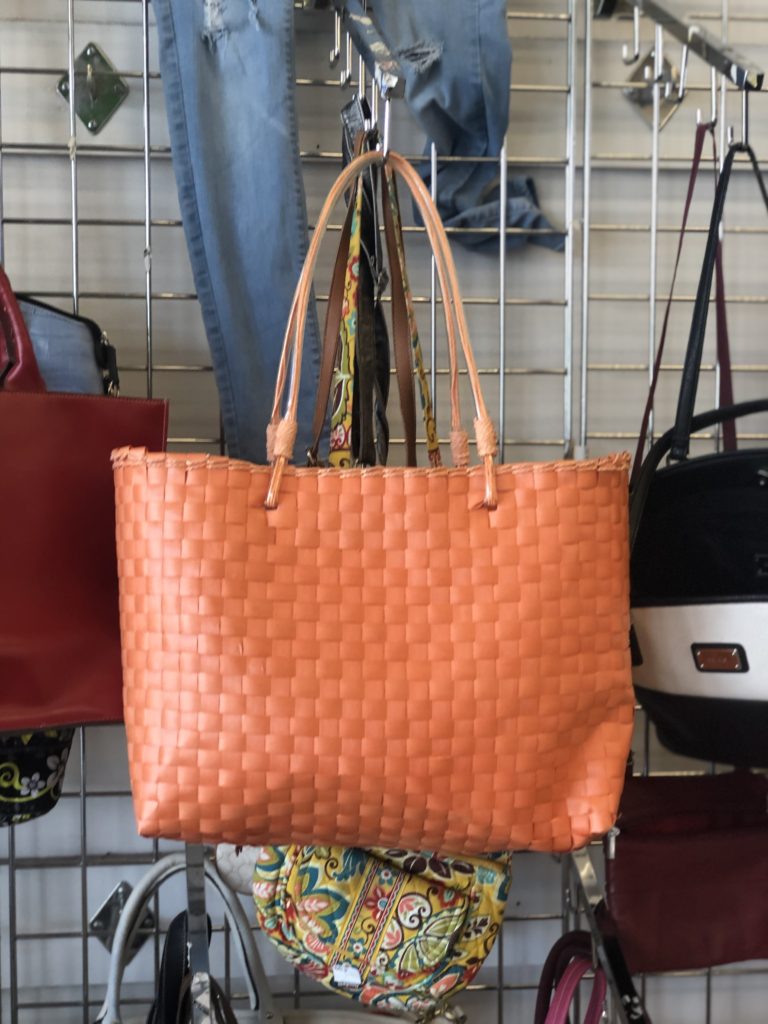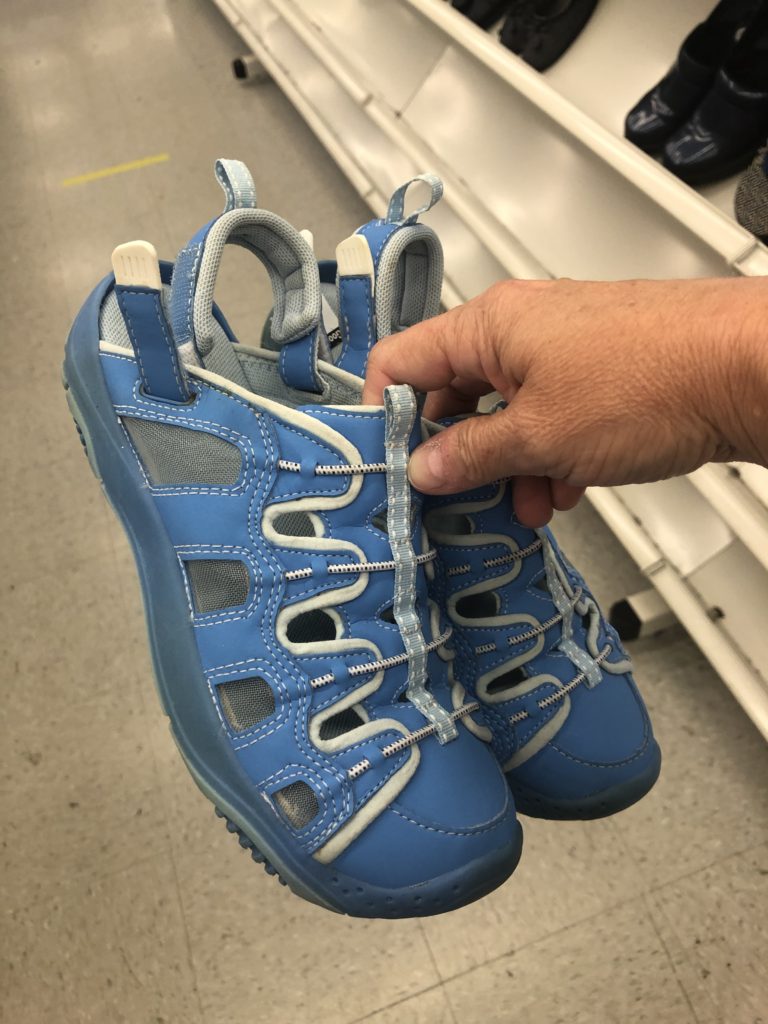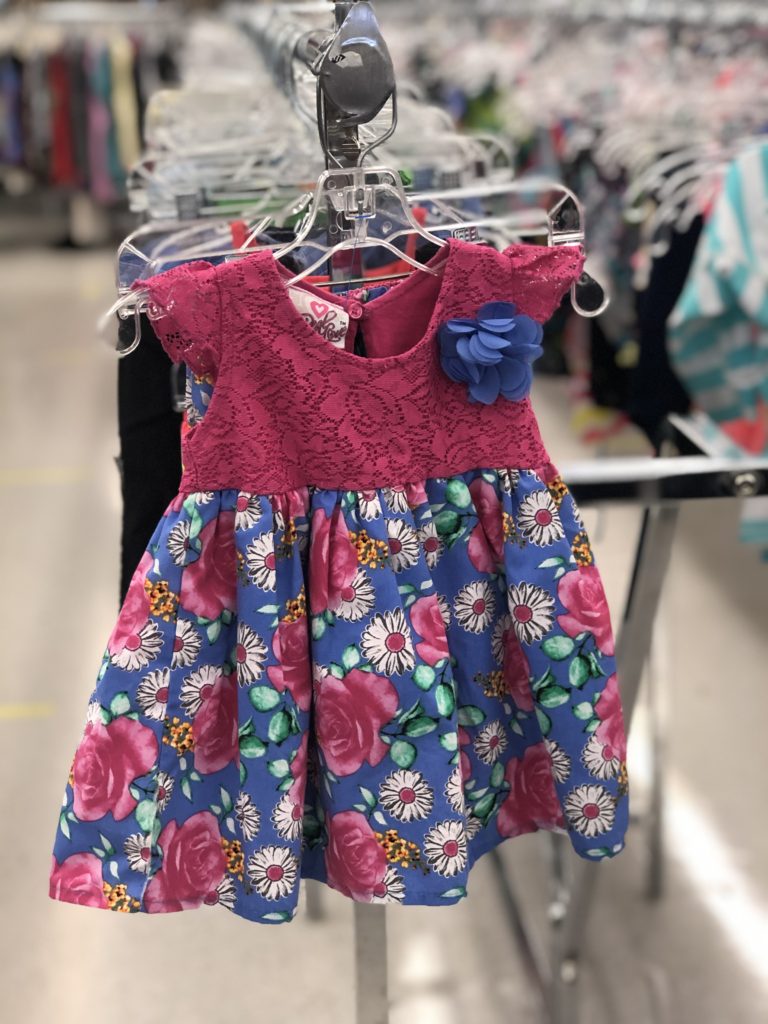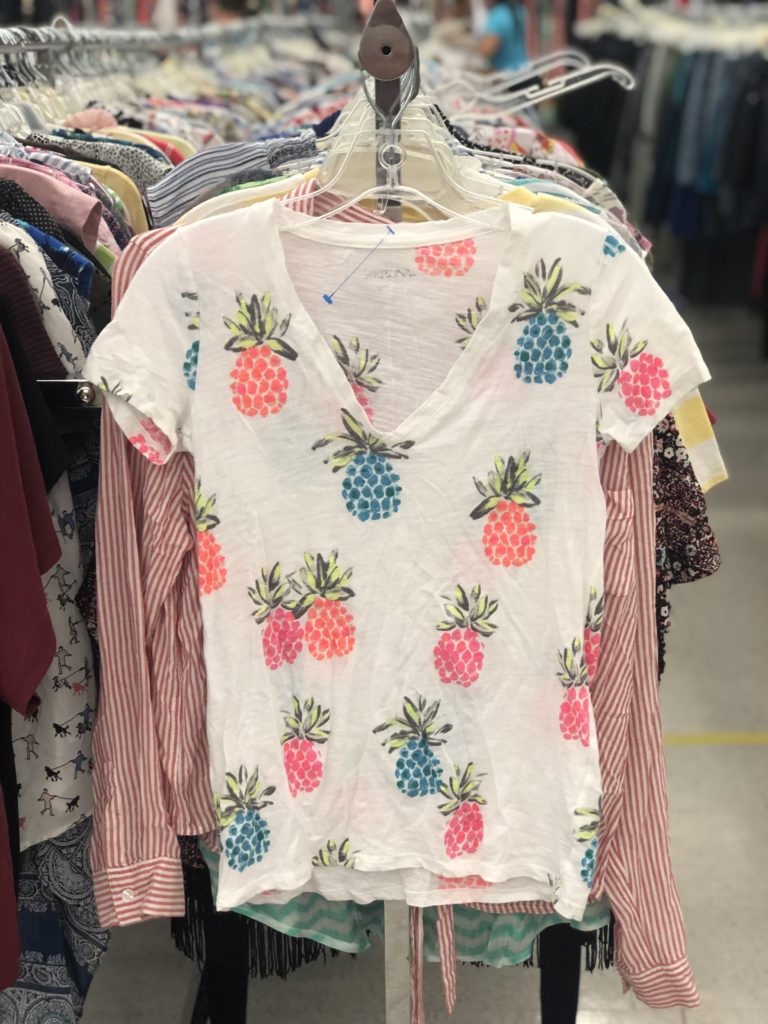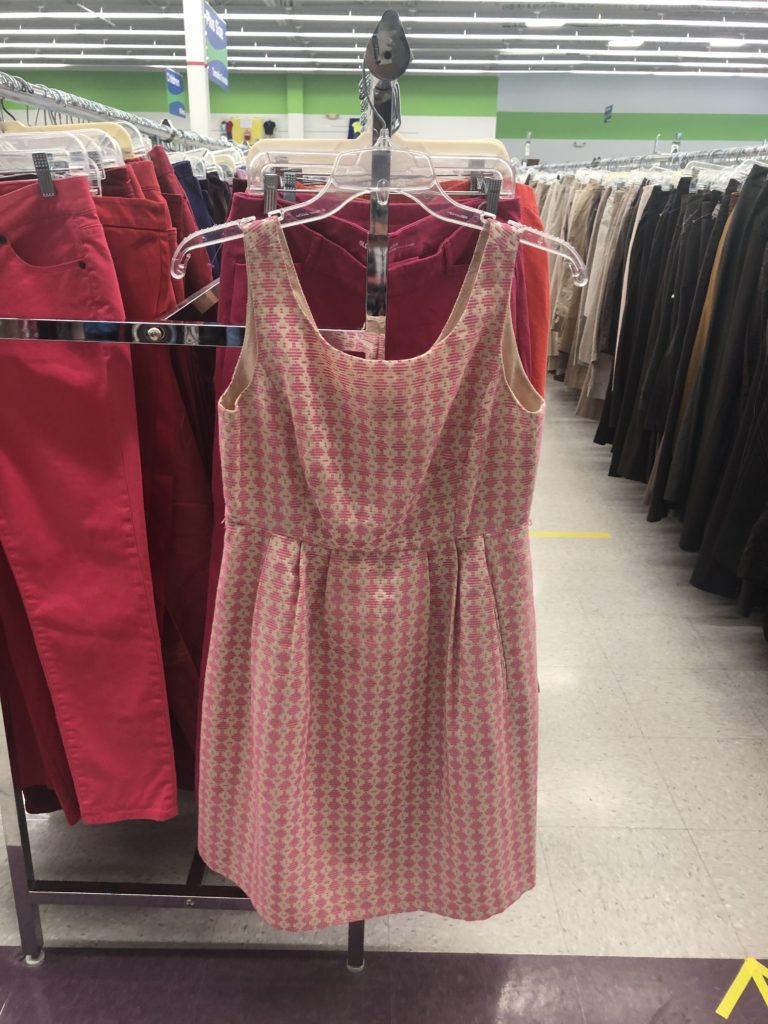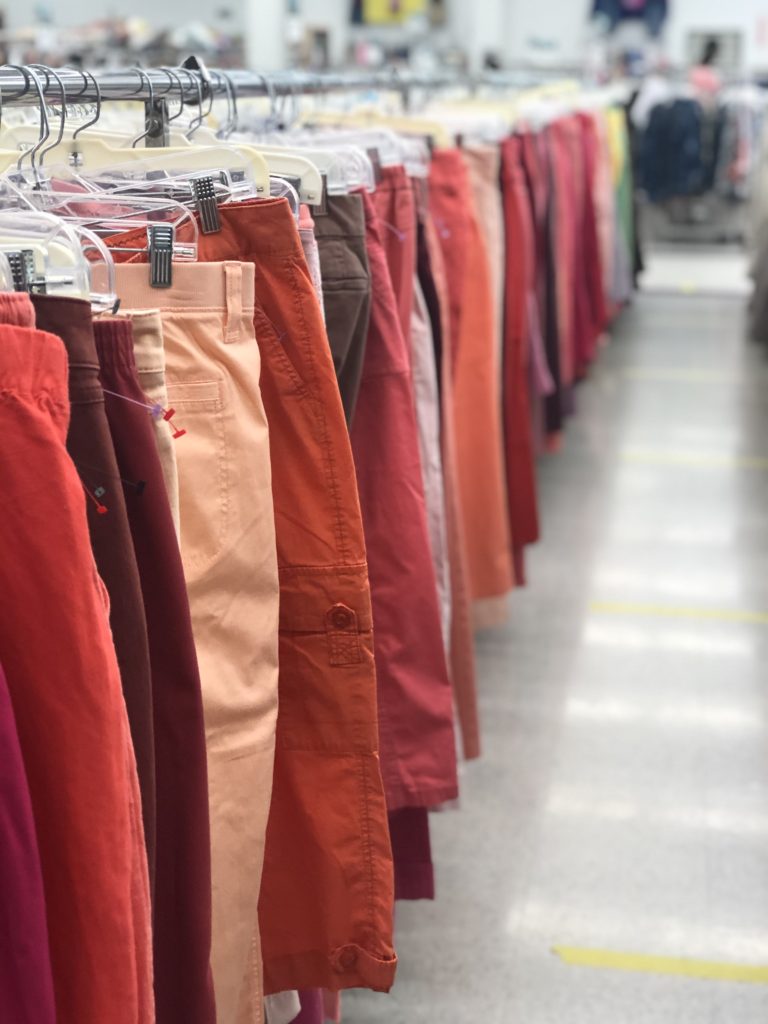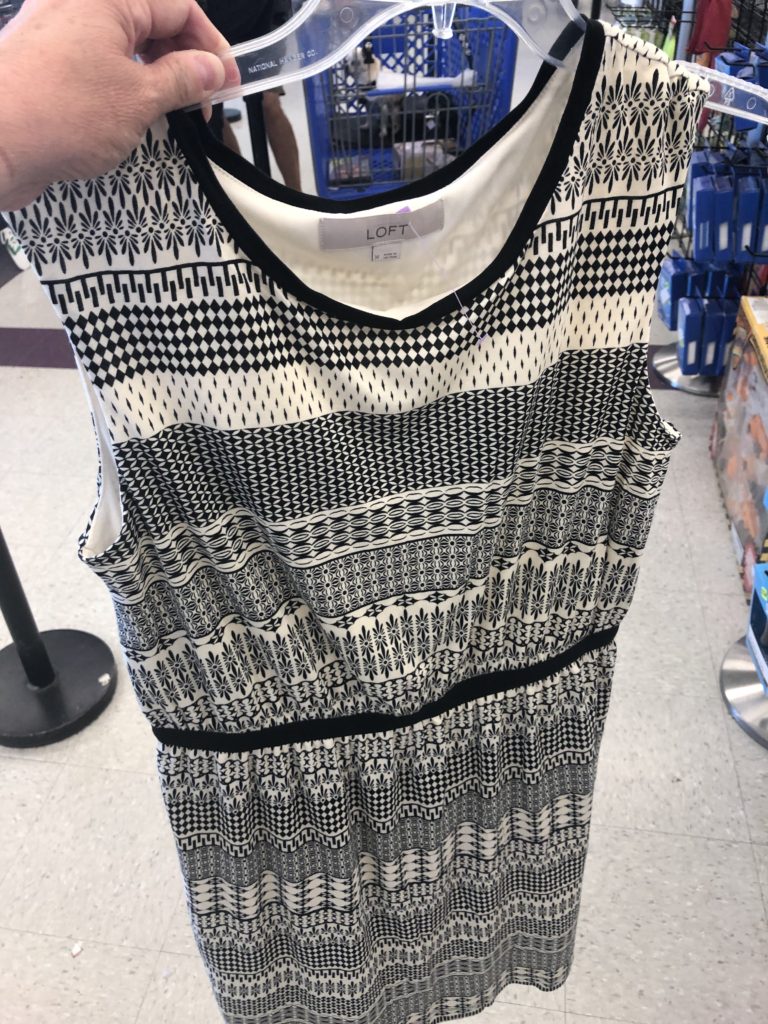 Feel safe when you shop at Goodwill Keystone Area. Be sure to wear your mask (unless you have a medical exemption) and social distance while you shop. I found most fellow shoppers were glad to be back in the store and we politely kept our distance as we looked for fashion treasures. I quickly found a dress by Michael Kors, shorts from Banana Republic as well as a variety of summer items I liked but in the end chose a black and white Loft dress which I can wear to work. (I'm sure you'll see it in an upcoming blog!).
All 43 stores are now open and the following procedures are being implemented:
Masks will be required for all shoppers and employees (unless covered by a medical exemption)
Social distancing of six feet will be encouraged throughout the stores
A limited number of customers will be allowed in the store at one time
Enhanced cleaning measures will be implemented, especially for high traffic and high touch areas such as shopping carts
Donation areas will remain "no contact," self-service for drop off of clothing and housewares, no furniture
No returns, all sales are final until further notice
From my closet to yours,
Kirsten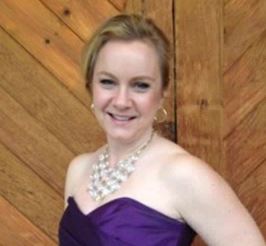 About The Blogger
Kirsten is a 40-something mom, wife and marketing professional. She loves all things crafty, tasty and fashionable, especially while being frugal. She enjoys hunting for treasures at her local Goodwill Keystone Area stores to decorate her home and wardrobe.