Next up on the $5 challenge is a casual look. Casual is easy to pull together from items at Goodwill, but I wanted to update the look a bit. I've already distressed denim a few posts back and lately I've been seeing a new kind of distressing: undoing the bottom hems so the frayed edge is showing or cutting off the hems entirely, either straight across or at angles. The jeans I have seen on celebrities and in fashion magazines cost up to $250!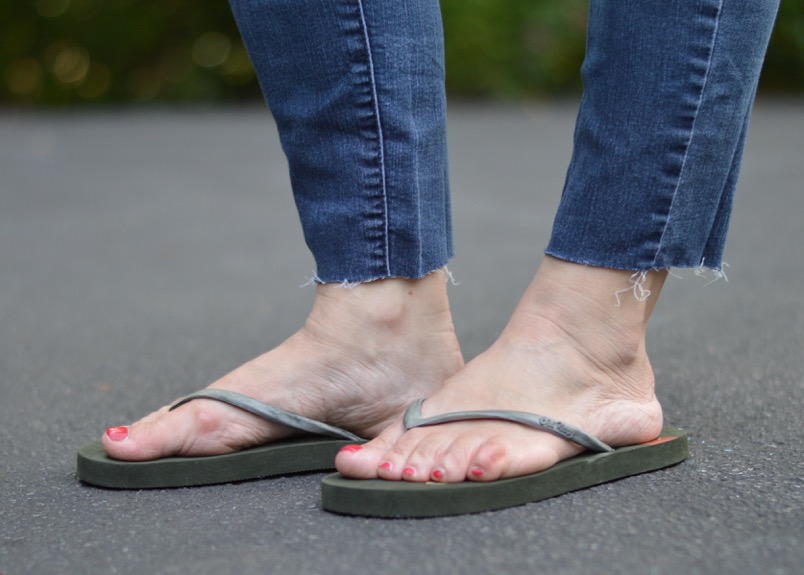 Knowing I could easily and inexpensively replicate this trend, I found a simple pair of slim-fit denim at the Goodwill Outlet in Reading. Wanting a very casual, simple vibe I also picked up the fun island-inspired flip flops…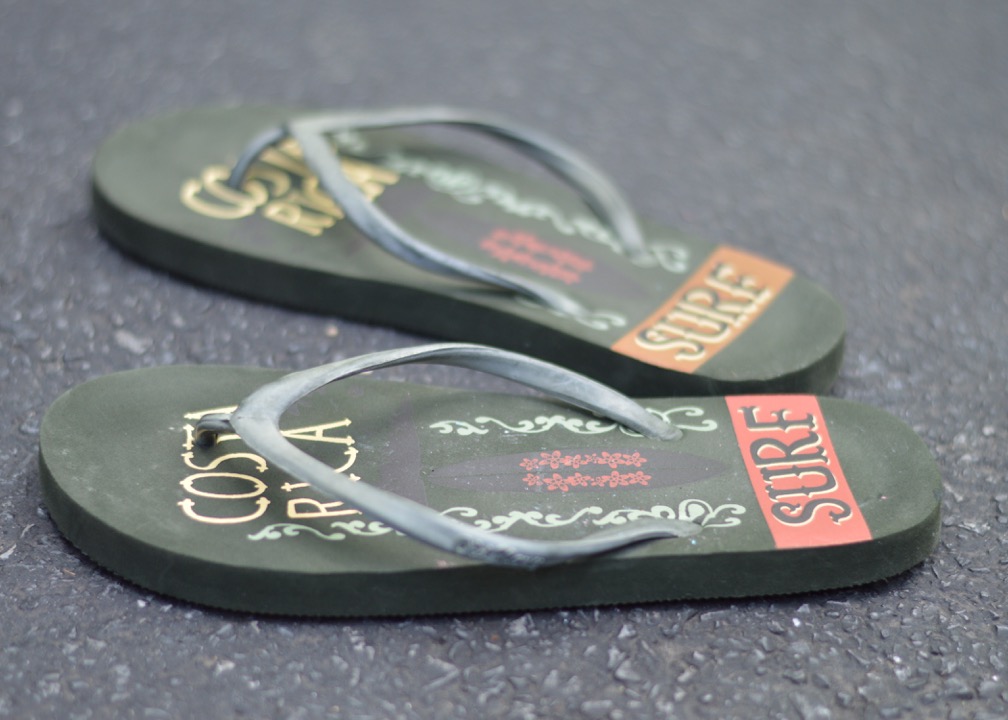 a brown, vintage Fossil cross-body mini bag…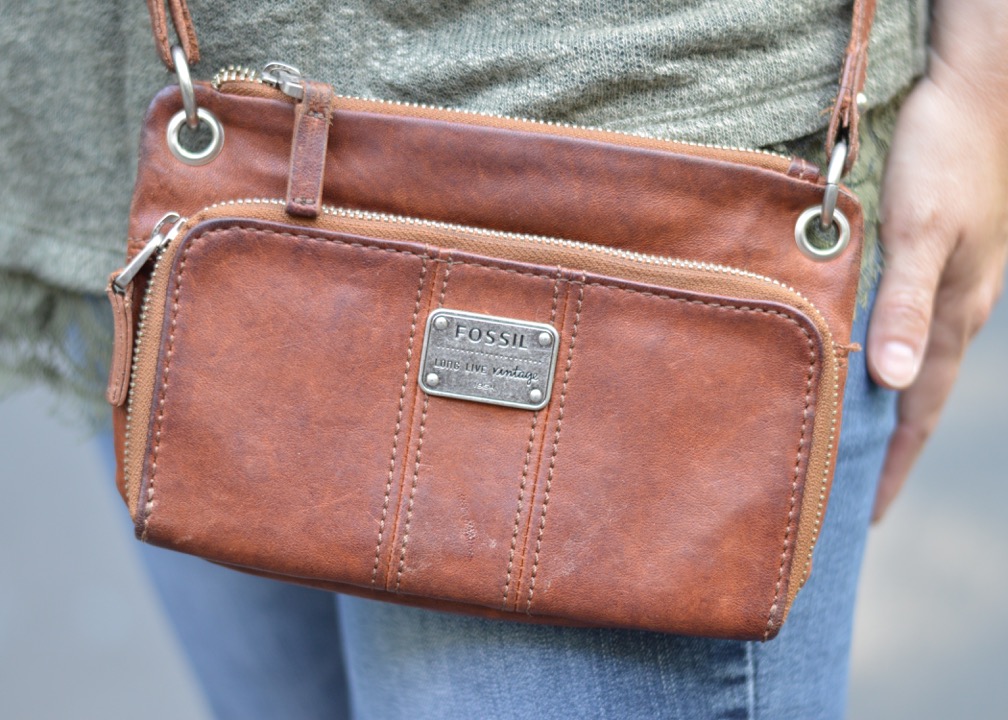 and a pale olive green lace-trimmed top from Joe Boxer.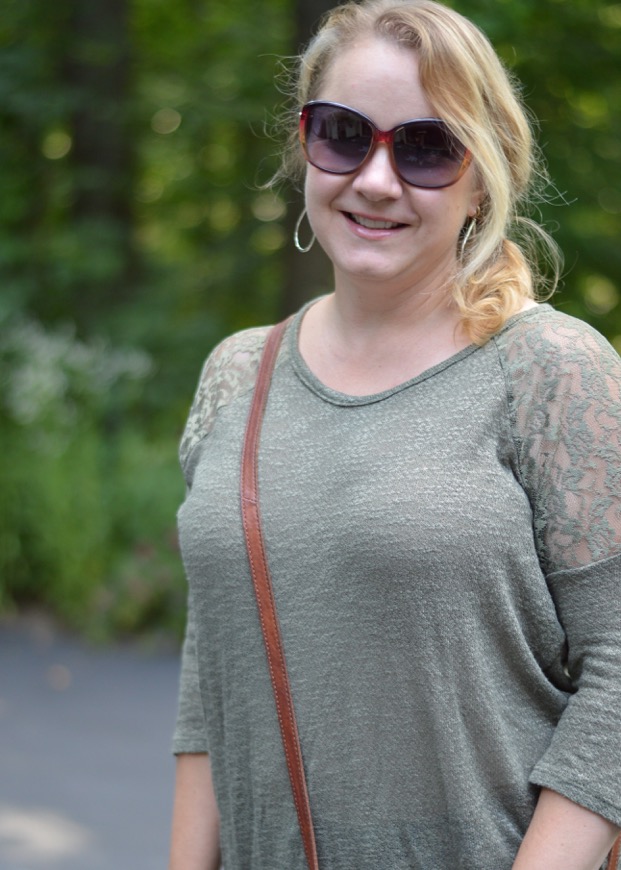 At home my daughter helped me as I searched online for a picture of the style I wanted to replicate. We got out the scissors and trimmed off the bottom. I tried them on, but needed them a bit shorter, so we cut them once more to the desired length. I let her pull and rough up the hem, loosening the fibers. Wearing and then washing and drying the jeans repeatedly will only make them more distressed.
Again, I was a bit over (only 19 cents!) and I have a trendy yet comfortable and casual look for only $5.19.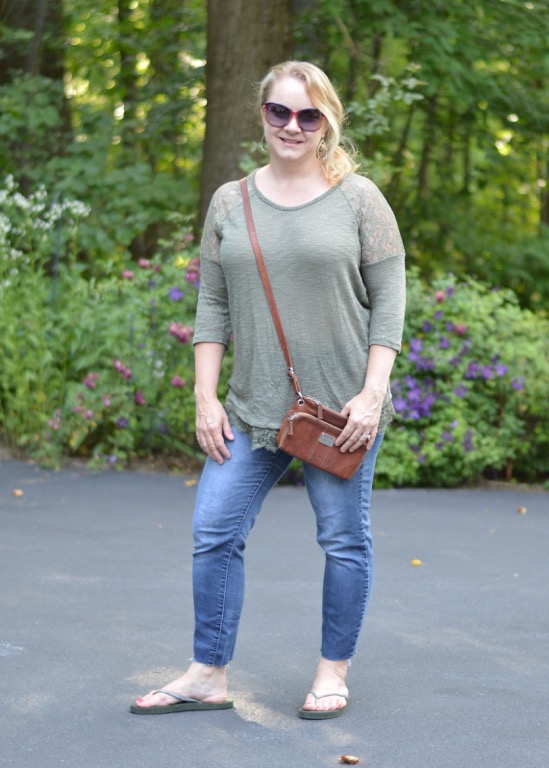 Last up in this challenge is "Date Night". Can it be done fashionably with brand name pieces from the Goodwill Outlets? Stay tuned!
Happy thrifting!
Kirsten
Goodwill Outlet in Reading:
Jeans: $0.86
Shirt: $0.86
Shoes: $2.25
Purse: $1.22
Total: $ 5.19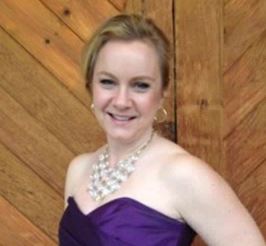 About The Blogger
Kirsten is a 40-something mom, wife and marketing professional. She loves all things crafty, tasty and fashionable, especially while being frugal. She enjoys hunting for treasures at her local Goodwill stores to decorate her home and wardrobe. She is a stylist and volunteer for the fundraiser the Goodwill Runway Show, which is held every spring in Reading, PA.