December may be focused on a few specific colors such as red and green or blue and silver, but there are still so many other colors to help celebrate the season. And florals are classic, any time of year.
I love the soft floral print of this gray and pink Gili dress.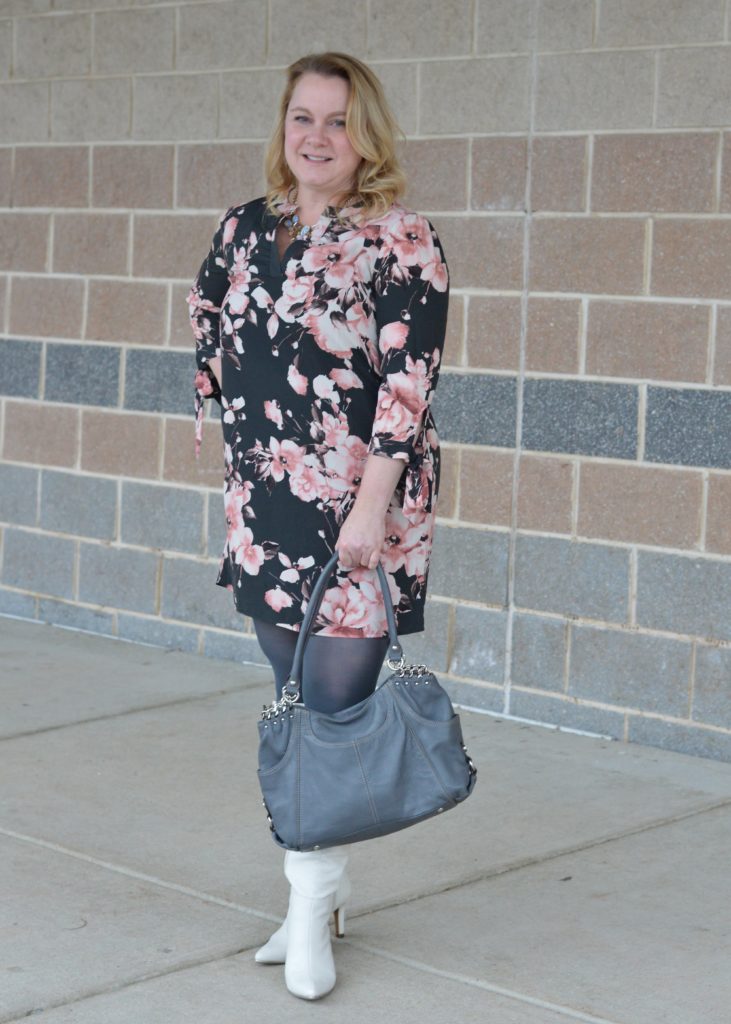 The tie sleeves and split collar drew me to this simple shift dress. A little research showed it was most likely sent to a shopper from Stitch Fix and retailed for around $60. My cost was just $5.95. I saved 90%!
In warmer weather, I probably would forgo the tights but on a cool December day I added gray tights with the brand new ivory Bandolino boots.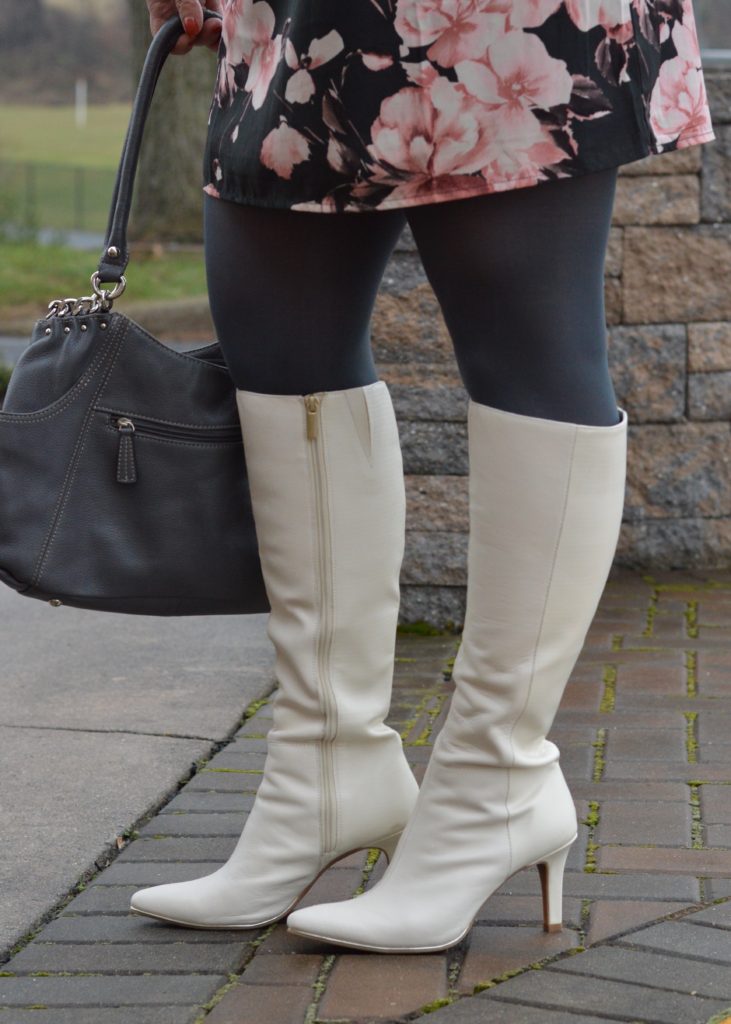 They fit perfectly and I gladly snapped them up for $9.97 when I saw them at my local Goodwill Keystone Area. Retail would be about $129. They'll pair well with skinny jeans and a chunky sweater for a more casual look.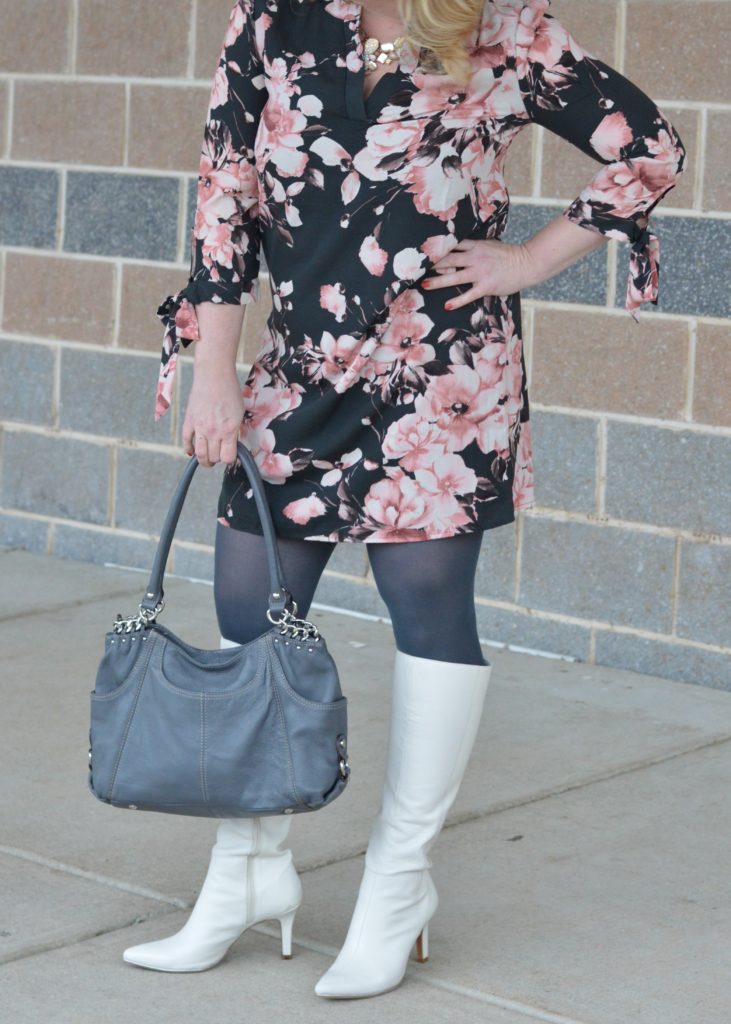 A classic gray leather bag from Tignanello (one of my favorite handbag brands to thrift!) kept the palette neutral and simple.
Tignanello makes a range of bags and small accessories and a bag like this would have cost about $150. According to their website "Established in 1989, Tignanello is designed in New York, NY. We are a brand that focuses on classic styling with all the function and quality that our customer has come to know and expect! Our design team draws on inspiration from the aesthetic of traditional Italian craftsmanship."
Like the star on top of the Christmas tree, the sparkling jeweled necklace was the finishing touch.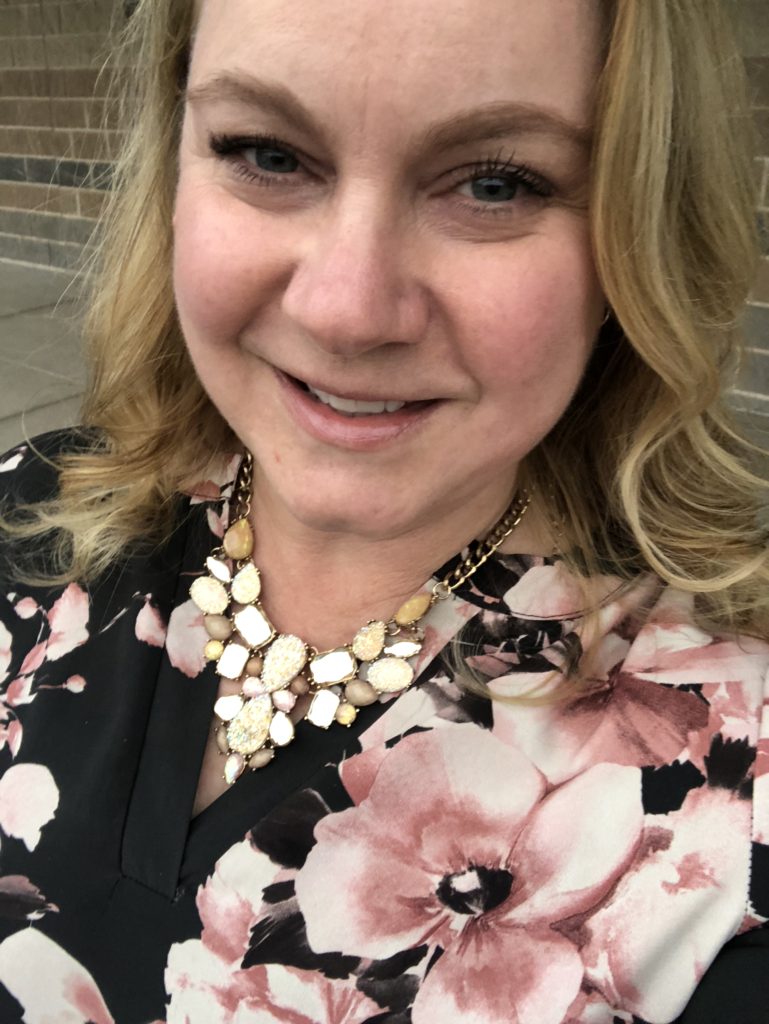 The soft pinks in the bib-style statement necklace from Charming Charlie accented the dress without overpowering it. This came as a set with the earrings for $5.97.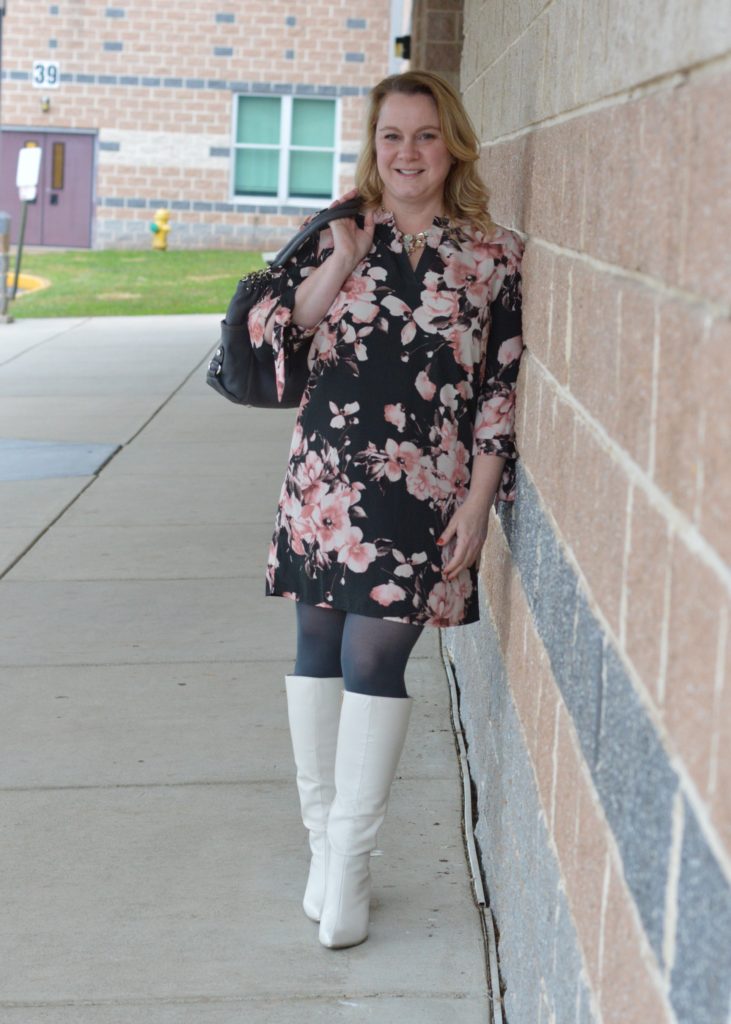 Enjoy all the colors of the season, no matter what holiday you celebrate. Shopping at Goodwill Keystone Area stores gives you a rainbow of colors to choose from, any time of year.
Visit Goodwill December 10 through 24 for the Buy More, Save More Sale, details here!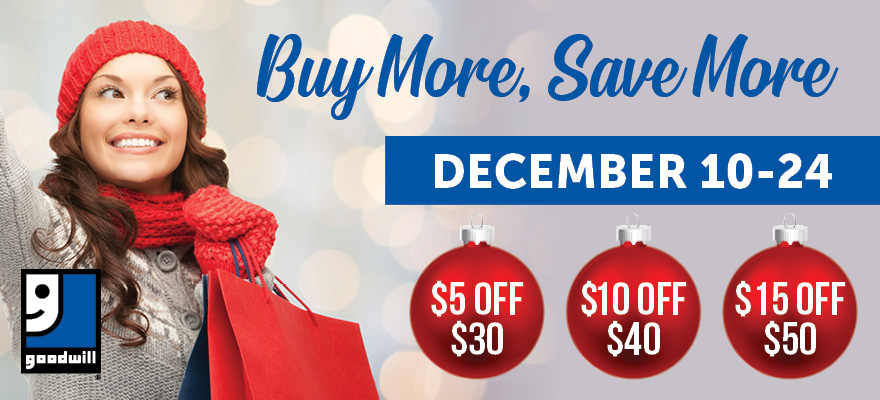 Happy Holidays!
Kirsten
Dress: $5.95
Boots: $9.97
Bag: $6.97
Necklace: $5.97
Total: $28.86
Retail: $350+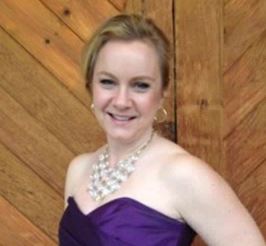 About The Blogger
Kirsten is a 40-something mom, wife and marketing professional. She loves all things crafty, tasty and fashionable, especially while being frugal. She enjoys hunting for treasures at her local Goodwill Keystone Area stores to decorate her home and wardrobe. Meet up with her at one of Goodwill's shopping events! Check the event pages for details.