Sometimes the easiest pieces make the best outfits, especially when you are in college and running out the door to class. You don't have time to fuss with complicated pieces or worrying about mixing or matching.
For Melanie, we started her look with this classic blue and gray striped sweater from American Eagle Outfitters.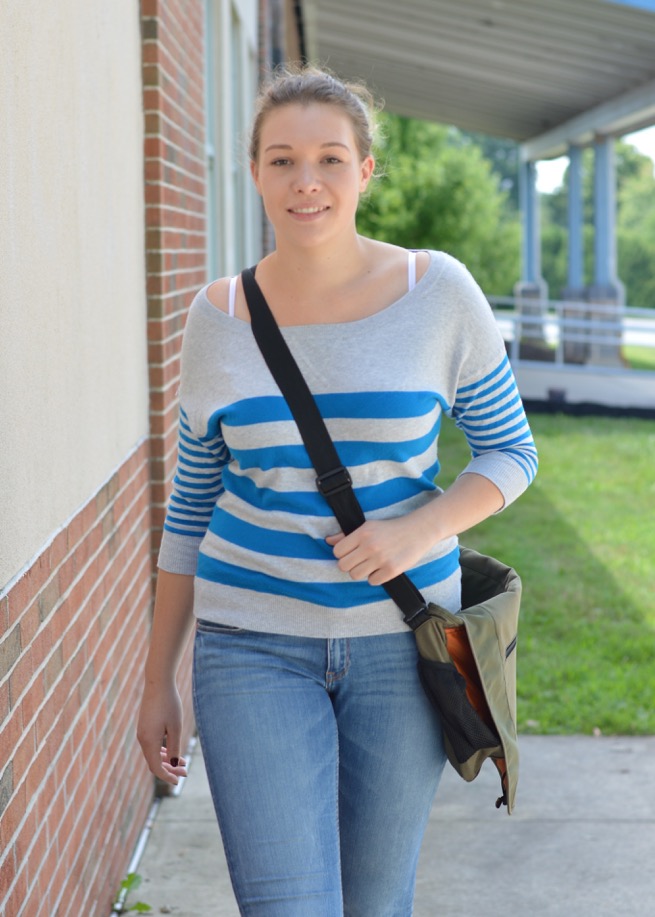 This brand targets male and female college students and just like Anthropologie, is Pennsylvania-based. Their headquarters are in Pittsburgh. They are known for their low-rise jeans, polo shirts, graphic T-shirts, sweatpants, henley shirts, outerwear, and swimwear.
Once again, Melanie wore her own favorite jeans. I've seen all colors of denim in my fashion magazines lately – black, dark, medium wash, faded and white. So look through the racks at Goodwill for a color you prefer!
Since it is still summer when most students head back to college, we paired her light sweater with coordinating Havianas flip flops.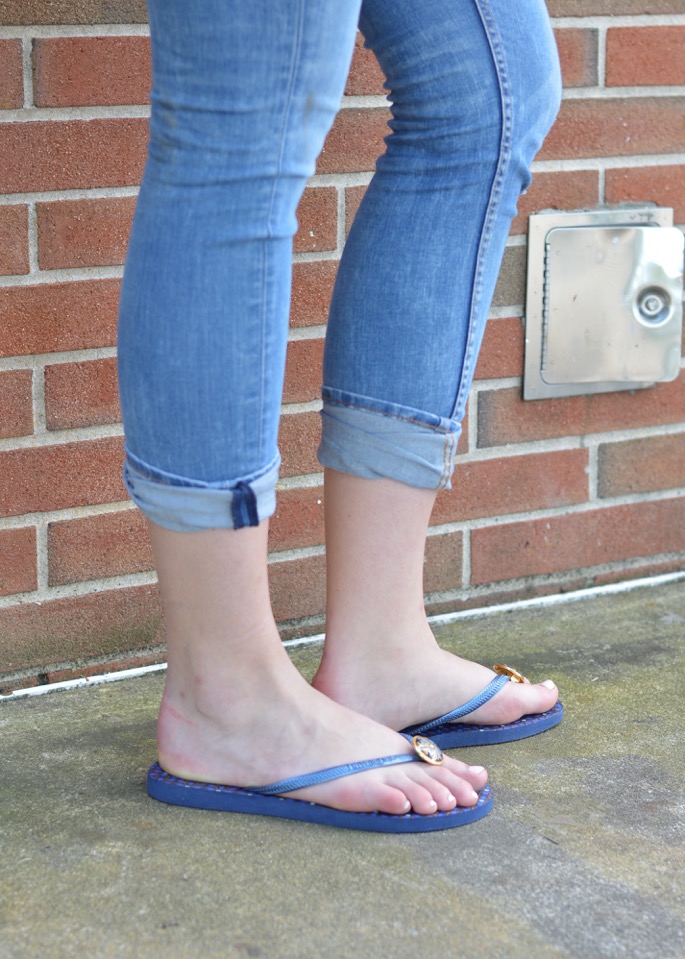 Havianas is my favorite brand of flip flops because of their wide variety of colors and styles and because they seem to last longer than most other brands, so I am very happy to find them at Goodwill. This pair (which was new without tags) would have retailed for around $30, but I picked them up for $3.97.
Lastly, we added an army green Jansport messenger bag to hold all her books, supplies and laptop. It has plenty of pockets for her necessities.
With an easy outfit like this, Melanie can be out the door in no time! While the total on these pieces (thanks to the Goodwill Outlet prices) is just over $7.00, adding jeans from Goodwill would have brought it to around $13.00. Still, that's a great bargain!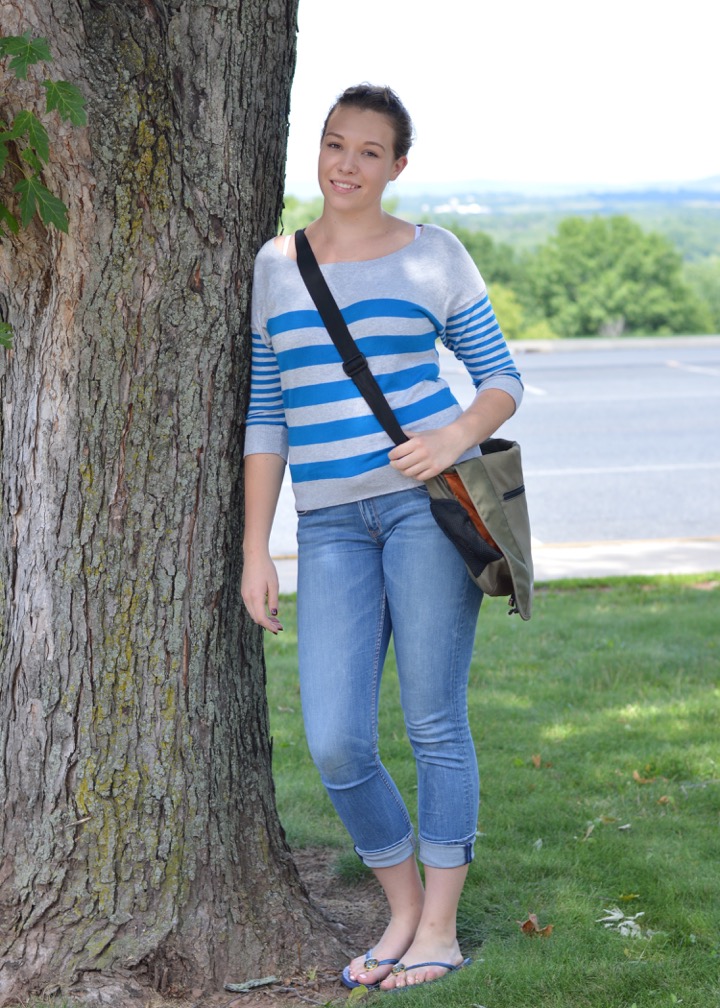 Kirsten
Goodwill Outlet, Reading, PA:
Bag: $2.25 (approximate)
Sweater $0.86 (approximate)
Goodwill store in Morgantown, PA:
Flip flops: $3.97
About The Blogger
Kirsten is a 40-something mom, wife and marketing professional. She loves all things crafty, tasty and fashionable, especially while being frugal. She enjoys hunting for treasures at her local Goodwill stores to decorate her home and wardrobe. She is a stylist and volunteer for the fundraiser the Goodwill Runway Show, which is held every spring in Reading, PA.