NOTE: 50% OFF SALE TODAY, MONDAY, FEBRUARY 18…DETAILS HERE!
Smart little suits make a come back every few years and I've always been a fan. I first purchased a few suits in the mid-90s when I started working in an office environment. I liked the professional look they gave me as a new college graduate and I loved how you could mix and match the pieces to bolster my career wardrobe.
Back then I played it safe with solids or pinstripes in black, navy and brown. Now I enjoy the fun textures and prints such as this adorable retro-cut Talbots animal print suit.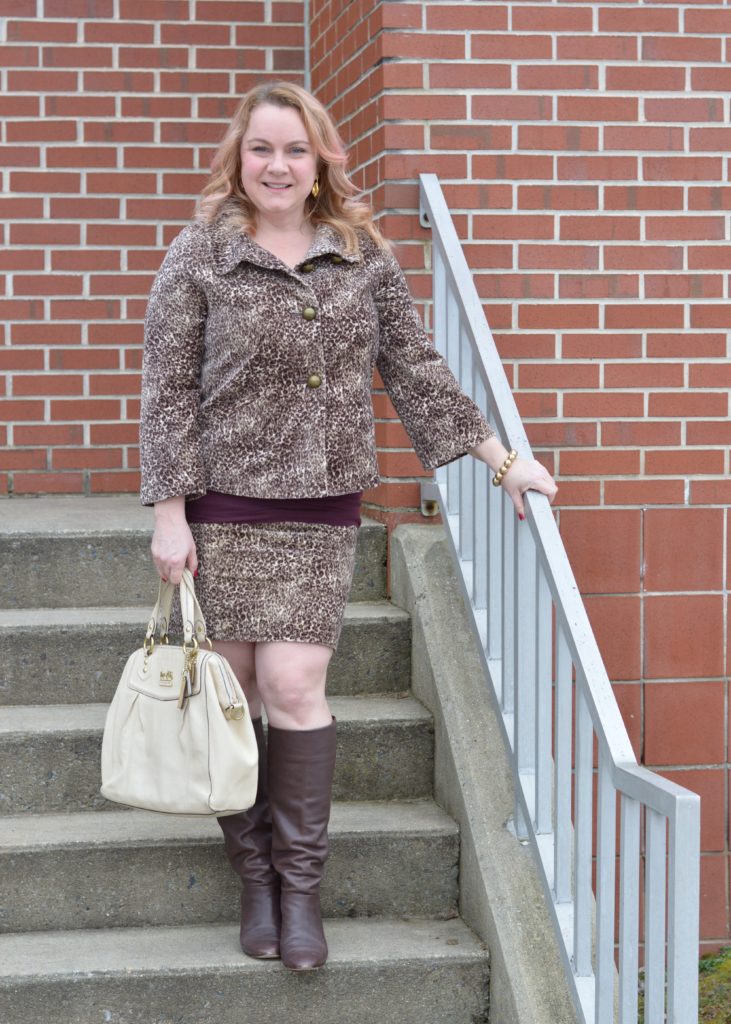 The fabric is a soft and thick cotton velveteen, which is perfect for winter. I can mix and match these pieces such as wearing the jacket with jeans and a blouse or pairing the skirt with a chunky knit sweater. I layered the suit over an eggplant colored tank top to break up the busy pattern. This suit retailed for approximately $250+, but I snapped it up for just $12 (only $6 per piece)!
The chocolate brown leather Banana Republic heeled boots were the perfect partner for the suit.
The sturdy heel is good for winter weather and the slouchy style makes the formal suit a little more casual. Similar Banana Republic boots like this are selling for $228 online, so my $10 investment was well worth it.
I added a large cream Coach bag to keep the look neutral.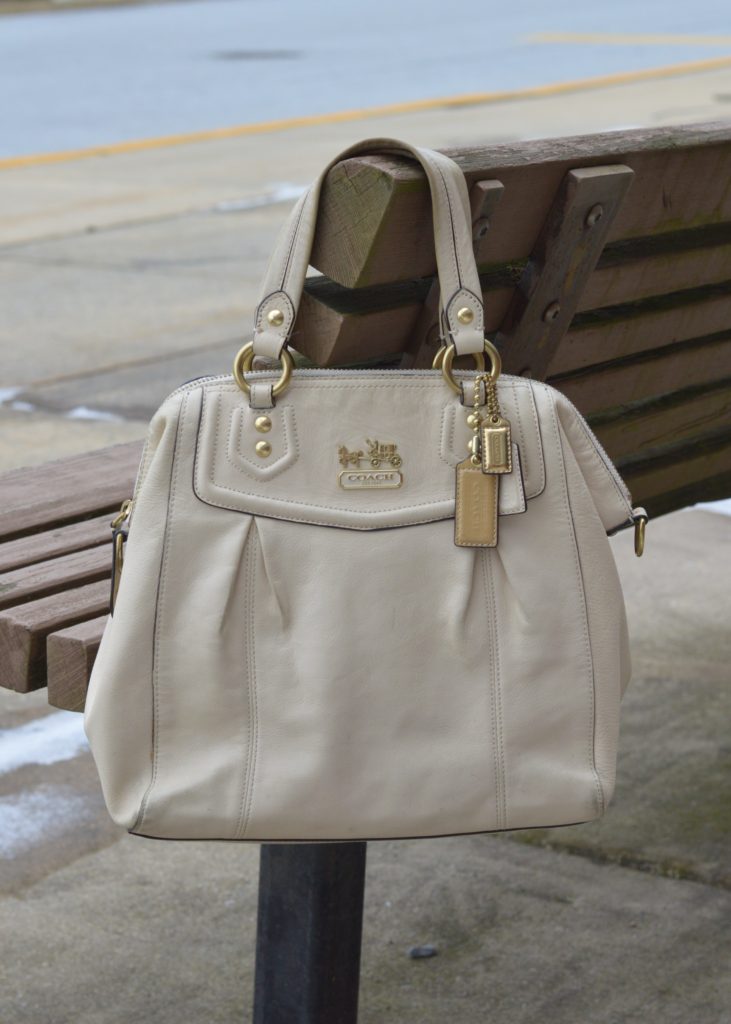 I have featured this bag before and for $20 I have gotten my money's worth from it. Coach bags of this size retail for about $250 or more. A gold beaded bracelet and earrings coordinated with the gold and brass hardware of the bag.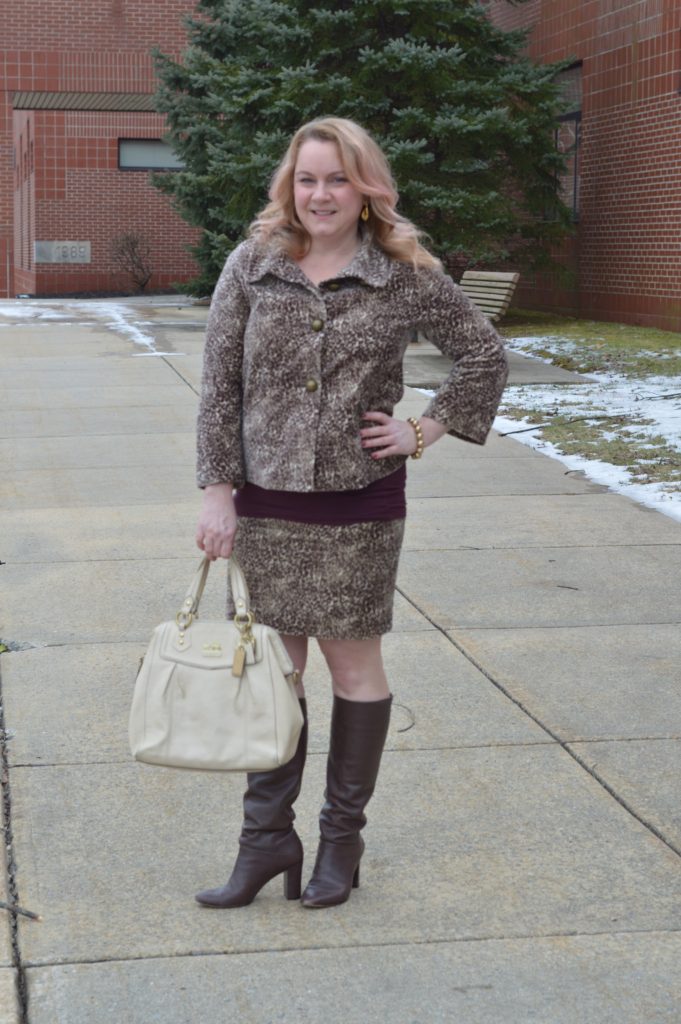 Suit up when you're shopping at Goodwill Keystone Area stores. Check the racks for a few matchy-matchy pieces to make your work wear stand out from the crowd.
From my closet to yours,
Kirsten
Suits: $12.00
Boots: $10.00
Bag: $20.00
Bracelet: $1.97
Earrings: $1.97
Total: $45.94
Retail: $750+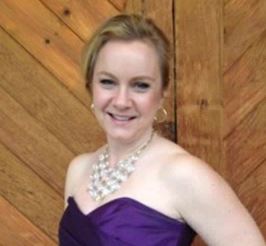 About The Blogger
Kirsten is a 40-something mom, wife and marketing professional. She loves all things crafty, tasty and fashionable, especially while being frugal. She enjoys hunting for treasures at her local Goodwill Keystone Area stores to decorate her home and wardrobe.