While most of the time I talk about all the great fashion finds I discover at my local Goodwill stores, there are plenty of home goods that can be found as well. Many of my favorite household items have come from Goodwill, from bake wear to home decorations to holiday items.
So, when it comes to "Back to School" and planning for your child to head to college, Goodwill is the obvious choice for decorating their room. On a recent visit to the Goodwill store in Morgantown, I found items perfect for accessorizing and organizing any college dorm or apartment.
Most of the items I found ranged in price from $0.97 – $9.97. And as you can see from the pictures, I found side tables, corkboards, wall art, a coffee maker and mugs, organizational items (perfect for holding pens and pencils), book ends (for all those college textbooks), lamps, linens, water bottles and picture frames.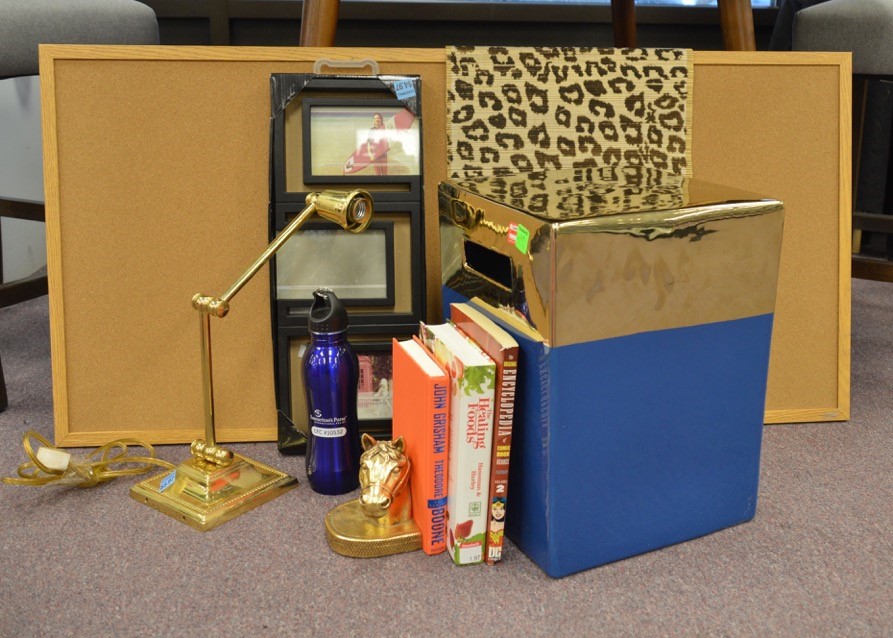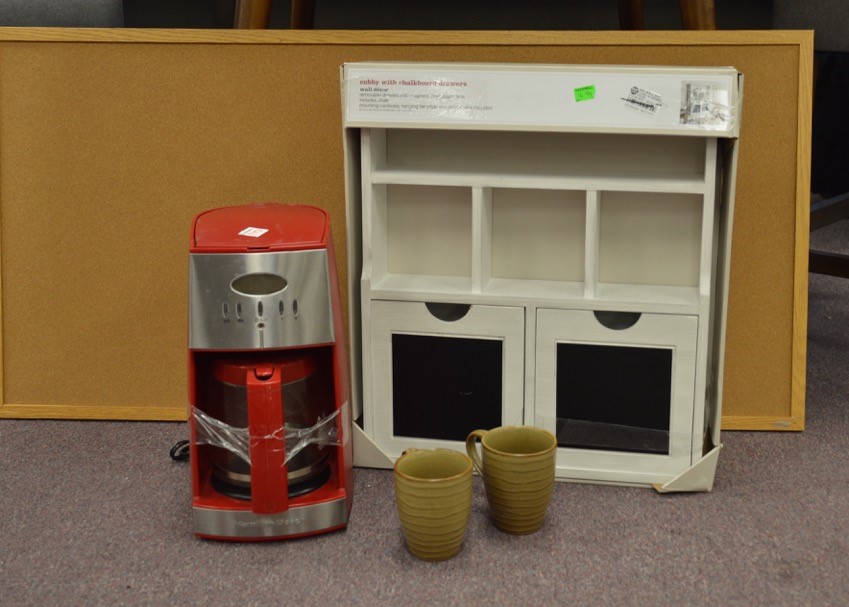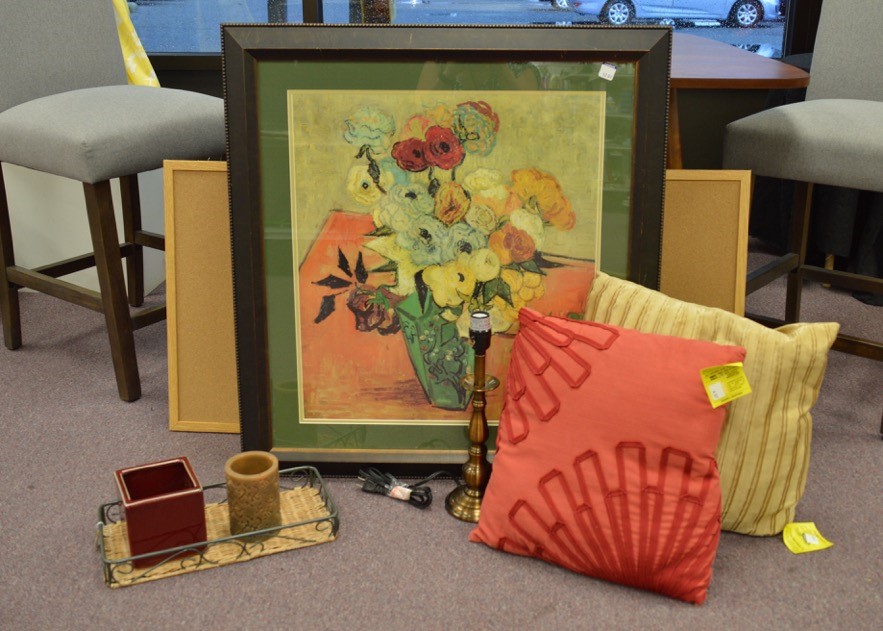 Luckily, the eclectic look is popular, so mixing instead of matching is a definite do! The side tables cost a bit more, but these were brand new with tags from a popular big box store.
Don't forget a backpack, sneakers and a hoodie! I'll be showcasing some "Back to School" outfits for kids of all ages in my upcoming blog posts!
Kirsten
About The Blogger
Kirsten is a 40-something mom, wife and marketing professional. She loves all things crafty, tasty and fashionable, especially while being frugal. She enjoys hunting for treasures at her local Goodwill stores to decorate her home and wardrobe. She is a stylist and volunteer for the fundraiser the Goodwill Runway Show, which is held every spring in Reading, PA.