I am not one to purposely destroy my clothing, but distressed denim is one exception I decided to make. Having never tried this before, I searched Pinterest and found a few easy-sounding tutorials. If you do the same, there are plenty of instructions out there on this topic, so I won't go into specific details.
What I used: a pair of perfectly good Ann Taylor Loft dark skinny jeans (purchased for $6.50), a pair of small, sharp sewing scissors and a cheese grater. Yes, a cheese grater. More on that in a minute.
While I don't advocate cutting clothing while you are wearing it, this option gave me the best sense of where the distressing would end up. I used a picture of a premium brand of distressed denim to give me an idea of where I wanted the cuts. I made small slits with the scissors and then enlarged the tears with my fingers.
Next, I roughed up the edges with the cheese grater. You could also use a file or sandpaper. The last step is to wash and dry the jeans to compete the fraying process. The tears and fraying will continue as you wear and wash them and only make them more interesting.
I styled my "new" jeans with a long-sleeved Michael Kors t-shirt and black patent platform sandals from Taryn Rose.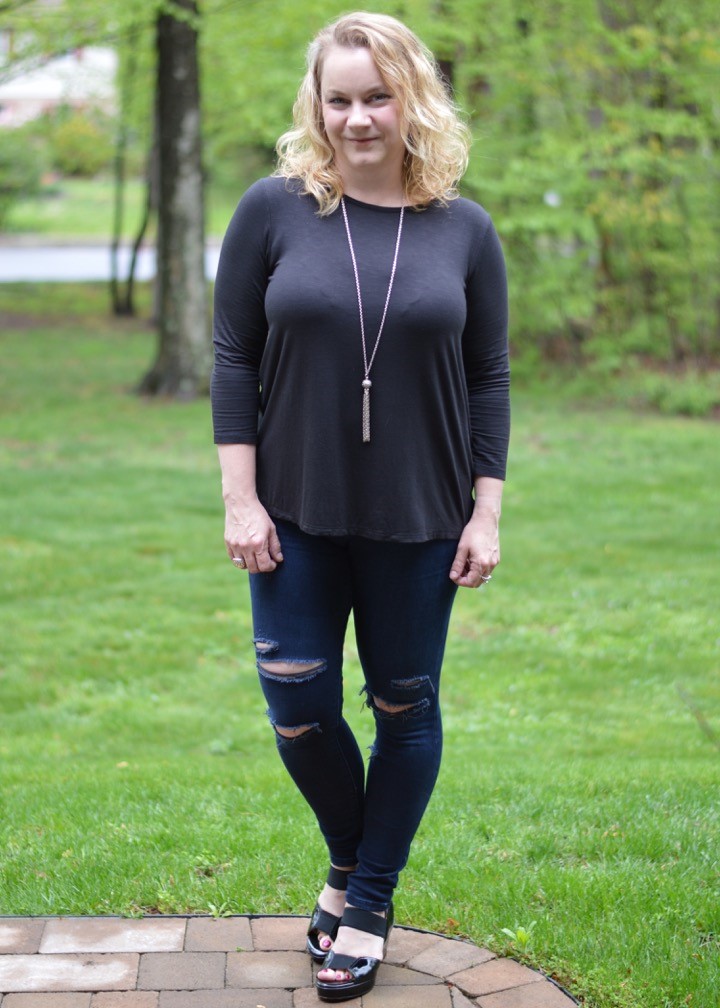 New, the tee would have been more than $100 and the shoes about $250. So this is quite a luxe look for only a few dollars and a little DIY.
The prices at Goodwill make it easy to experiment with being your own fashion designer. Get out your scissors and start creating!
Kirsten
Goodwill in Morgantown, PA:
Jeans: $6.50
T-shirt: $3.95
Goodwill in Royersford:
Sandals: 6.97
Total: $17.42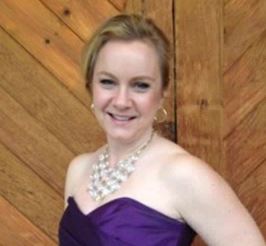 About The Blogger
Kirsten is a 40-something mom, wife and marketing professional. She loves all things crafty, tasty and fashionable, especially while being frugal. She enjoys hunting for treasures at her local Goodwill stores to decorate her home and wardrobe. She is a stylist and volunteer for the fundraiser the Goodwill Runway Show, which is held every spring in Reading, PA.