I gave up picking out my children's clothes a long time ago, so when it comes time for back to school shopping, I let them have free reign at Goodwill. I know my dollars will stretch so much farther than at the mall. And they find the name brands they want at the prices I love.
Chloe is in middle school and she has a style all her own. Her look starts with the ethnic print black and white top from Forever 21.It's perfect for the warmer days and she'll probably layer a hoodie over it when the weather turns cooler.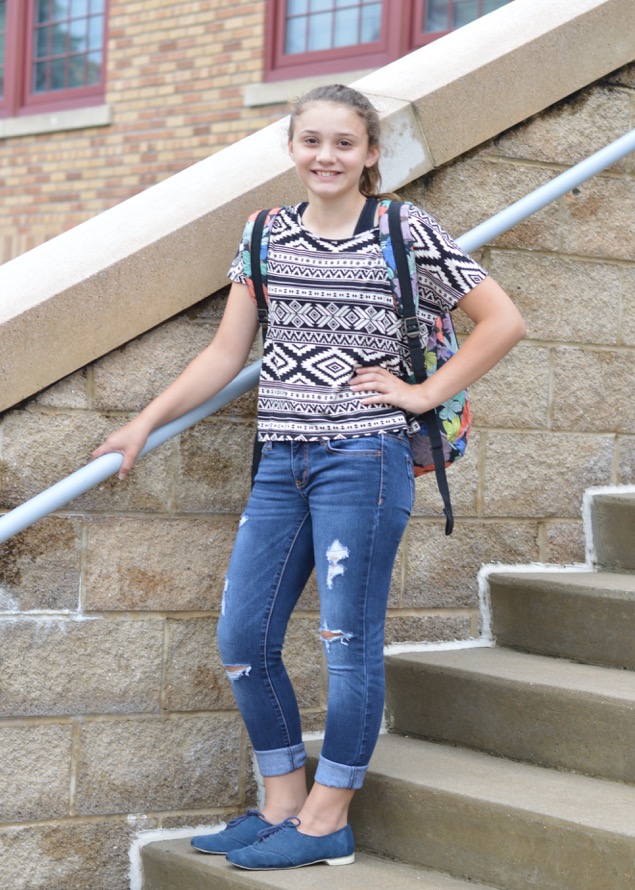 Distressed jeans are a do. You can dress them up or down and they are an every day staple for students. This pair from Gap would have been around $70 when new (even with the distressing). She lives in skinny jeans so I love finding her favorite brands she at Goodwill.
She keeps her accessories simple – a colorful backpack from Xhiliration (a Target brand) was brand new and is big enough to fit all of her books and binders.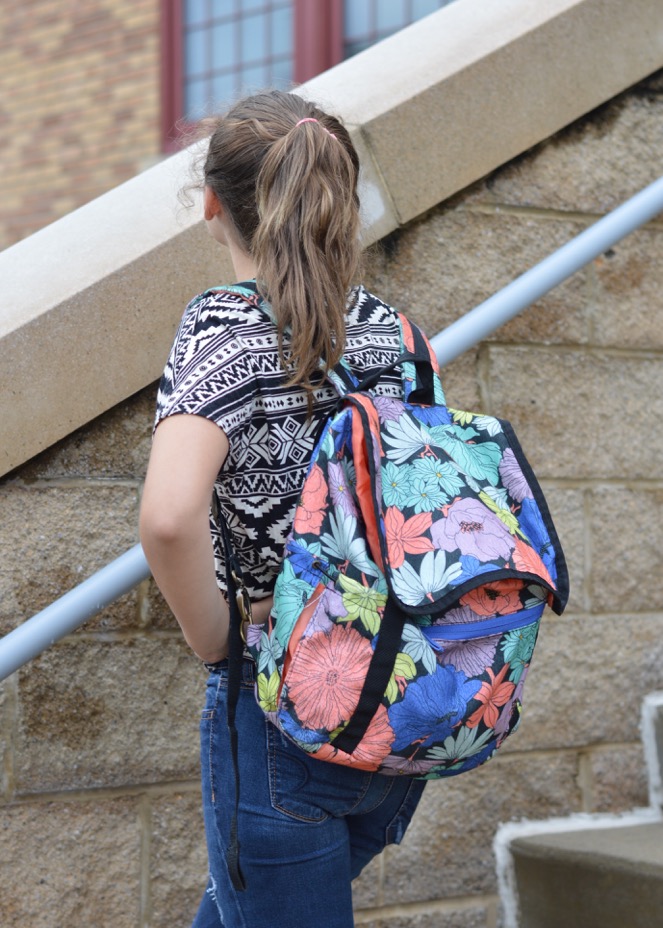 The vintage blue suede oxfords are a unique choice, but she fell in love with them and they have a good sturdy sole and will be perfect for running around.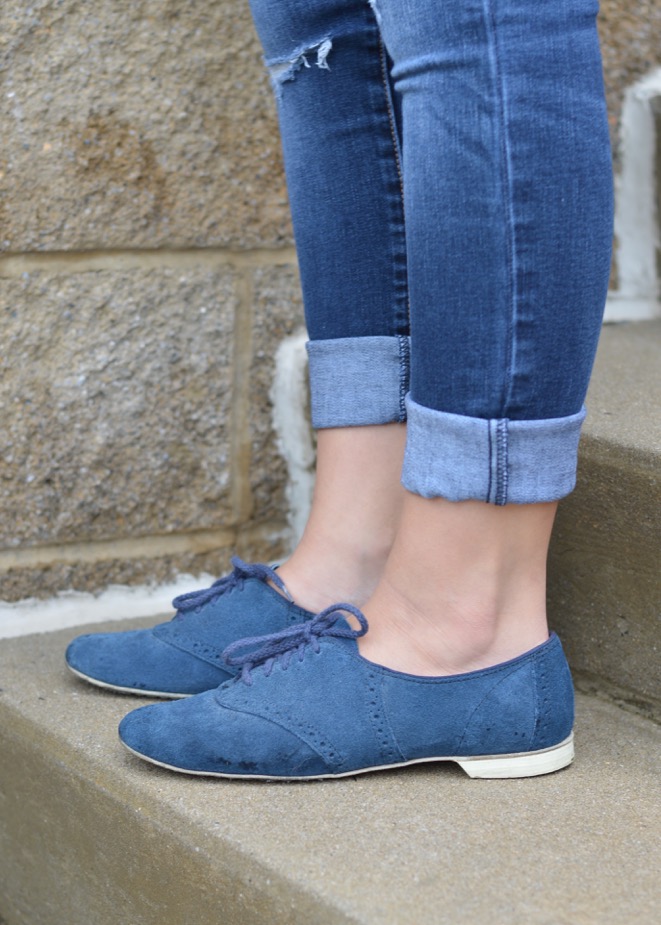 For under $23, Chloe has a great outfit for back to school!
Kirsten
Goodwill at Exton, PA:
Jeans: $6.50
Goodwill – Ephrata, PA:
Shirt: $1.98 (Half off day)
Goodwill – Morgantown, PA:
Backpack: $6.97
Shoes: $6.97
Total: $22.12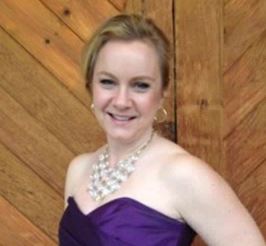 About The Blogger
Kirsten is a 40-something mom, wife and marketing professional. She loves all things crafty, tasty and fashionable, especially while being frugal. She enjoys hunting for treasures at her local Goodwill stores to decorate her home and wardrobe. She is a stylist and volunteer for the fundraiser the Goodwill Runway Show, which is held every spring in Reading, PA.