OK, I wasn't invited to the Oscars, but if I was, you know I would get my award-show outfit at Goodwill! Shopping at Goodwill Keystone Area stores means you can always be voted best-dressed and thriftiest fashionista.
Occasionally in your life, you need a formal dress and spending hundreds, if not thousands of dollars on a dress you might only wear once is not economical, unless you are an A-list actress.
I found this new-with-tags White House Black Market black satin cocktail dress earlier this winter.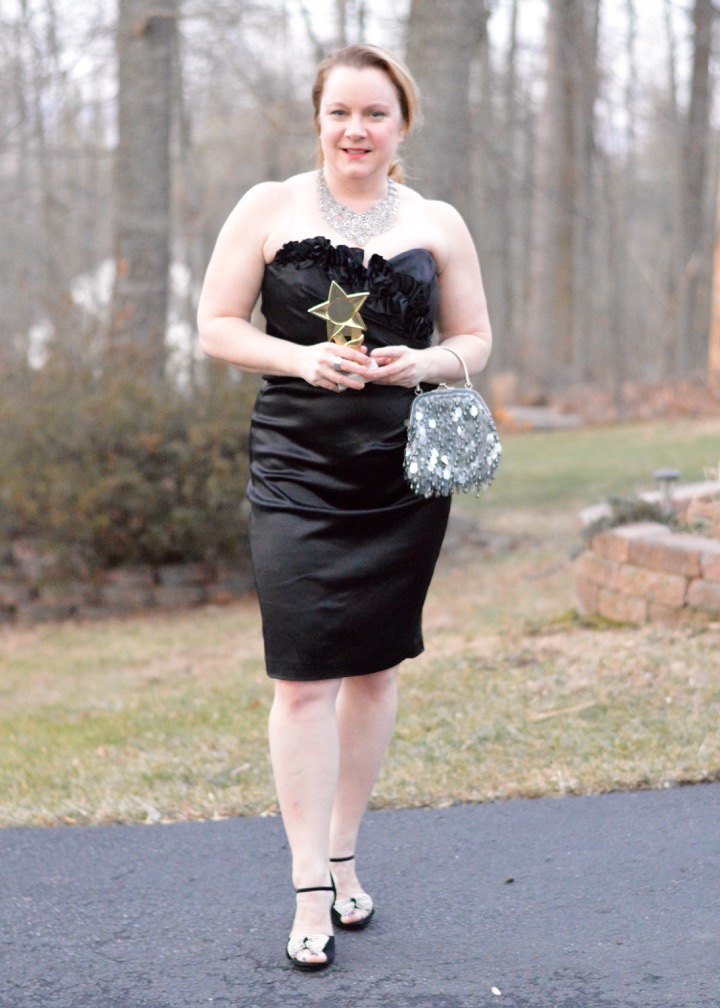 I didn't have any dressy events coming up, but at only $7.50 for the set (it came with a matching ¾ sleeved bolero jacket), I couldn't pass it up.
The original price was almost $200 for the set. The dress is well-made and the ruching in the front is figure-flattering as is the knee length. I added some bling with black velvet stilettos, which feature rhinestone bows. These Charlotte Russe shoes also were new-with-tags (retail price was $34.99), but I paid just $6.97.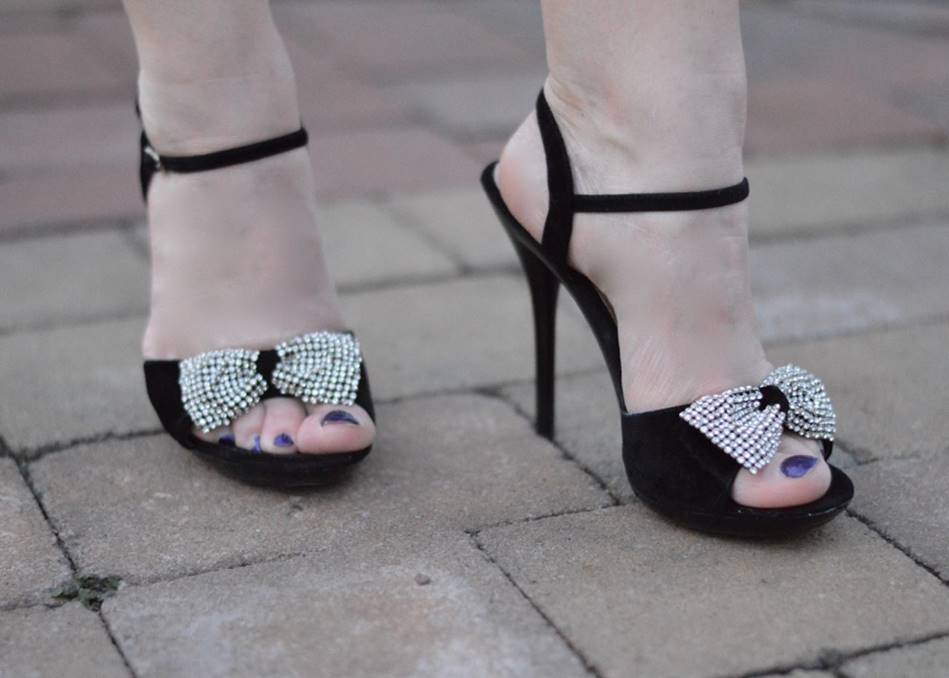 The sequined and beaded bag from Loft added the right amount of sparkle for $4.97.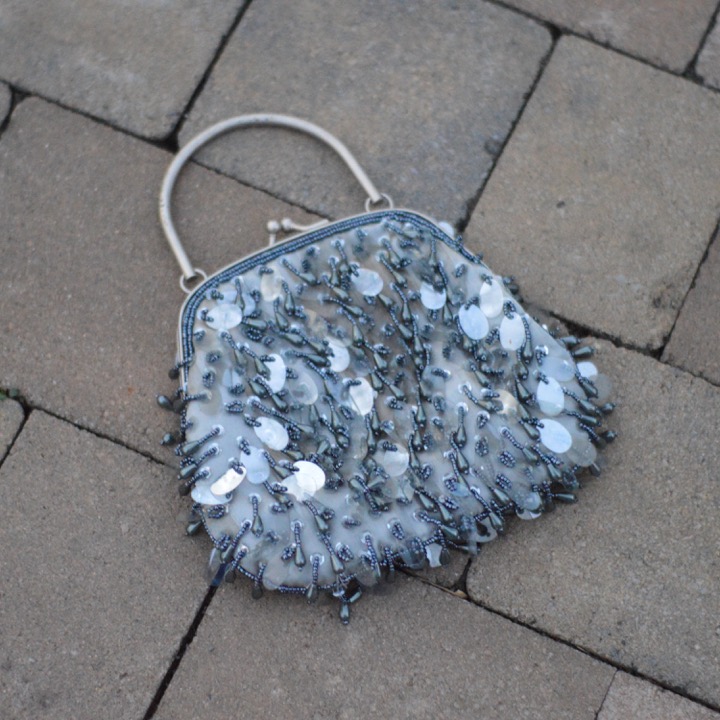 (Necklace was my own; "Oscar" was my daughter's cheerleading award).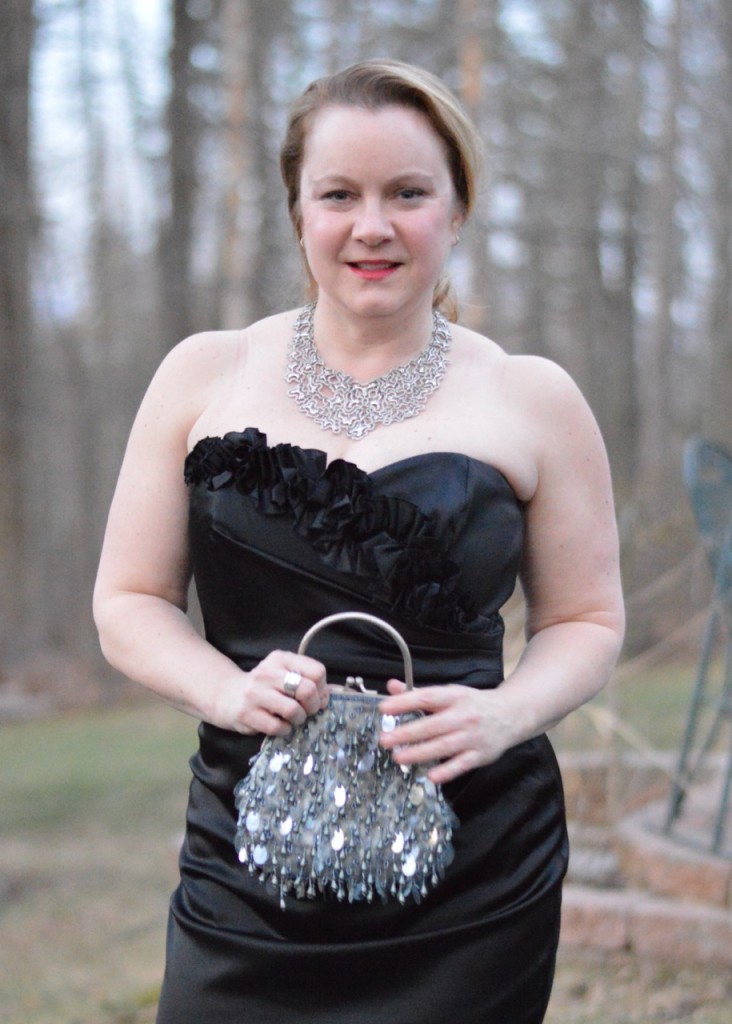 While you may think of Goodwill for your everyday basics such as jeans or business attire, they have a great assortment of formal and semi-formal wear (think Proms or weddings!)
Dress set: $7.50
Shoes: $6.97
Bag: $4.97
Total: $19.44
From my closet, to yours…
Kirsten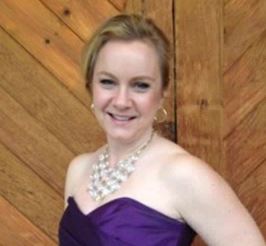 About The Blogger
Kirsten is a 40-something mom, wife and marketing professional. She loves all things crafty, tasty and fashionable, especially while being frugal. She enjoys hunting for treasures at her local Goodwill stores to decorate her home and wardrobe. She is a stylist and volunteer for the fundraiser the Goodwill Runway Show, which is held every spring in Reading, PA.