With the news last week that The Limited clothing stores were closing up shop after 50 years, I suddenly became nostalgic for brands of my youth (the mid to late 80s). My friends and I use to roam the mall and window shopped at The Limited, Gap and Express. I had a few coveted things from those stores (usually purchased from off the clearance rack) and the names still remind me of my teen years.
While I don't really visit the mall anymore (why pay retail???), I still look for these brands when shopping at Goodwill Keystone Area stores. Those labels are easy to find and typically hold up well though washings and changing trends.
I've been waiting for the weather to turn cold to feature this distressed leather coat from Express.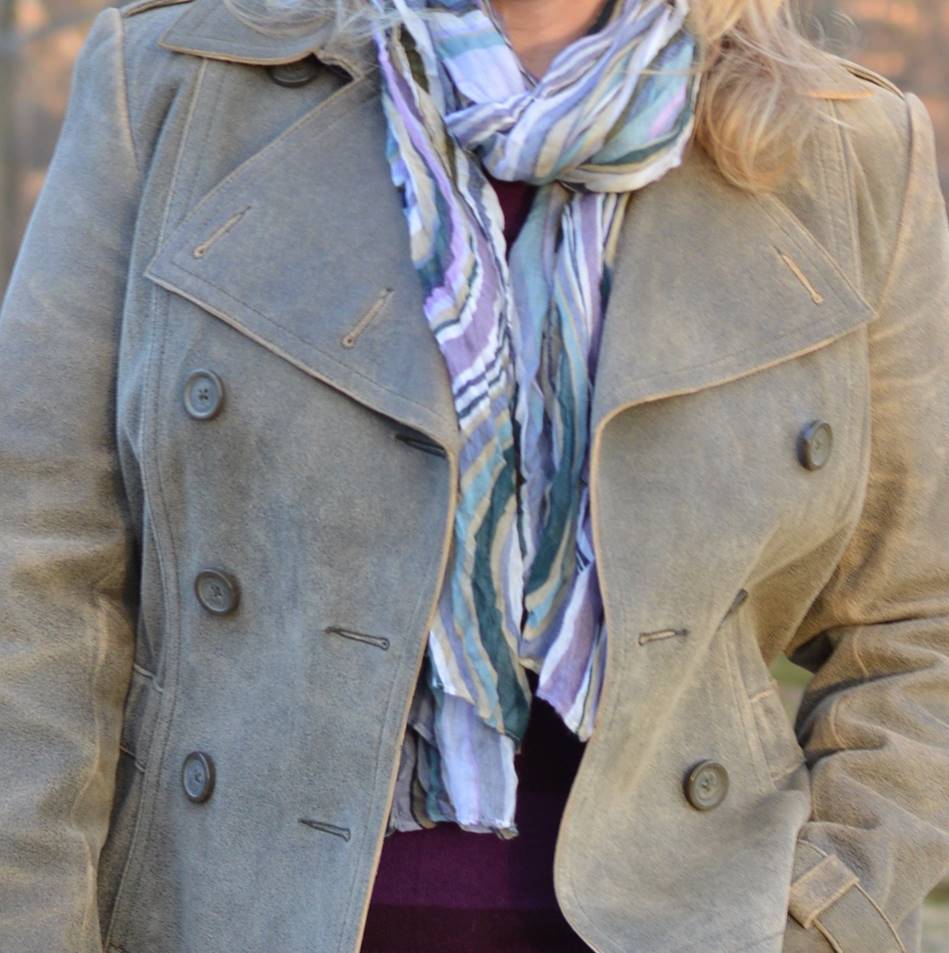 At $13, it was a splurge for me, but similar coats on the brand's current website retail for approximately $248, so I think I did well. It's heavy and warm and the distressed leather gives it a vintage look even though it is new. I also enjoy the double-breasted detail and gathering in the back.
I paired the coat with a gauzy, colorful striped scarf and aviators.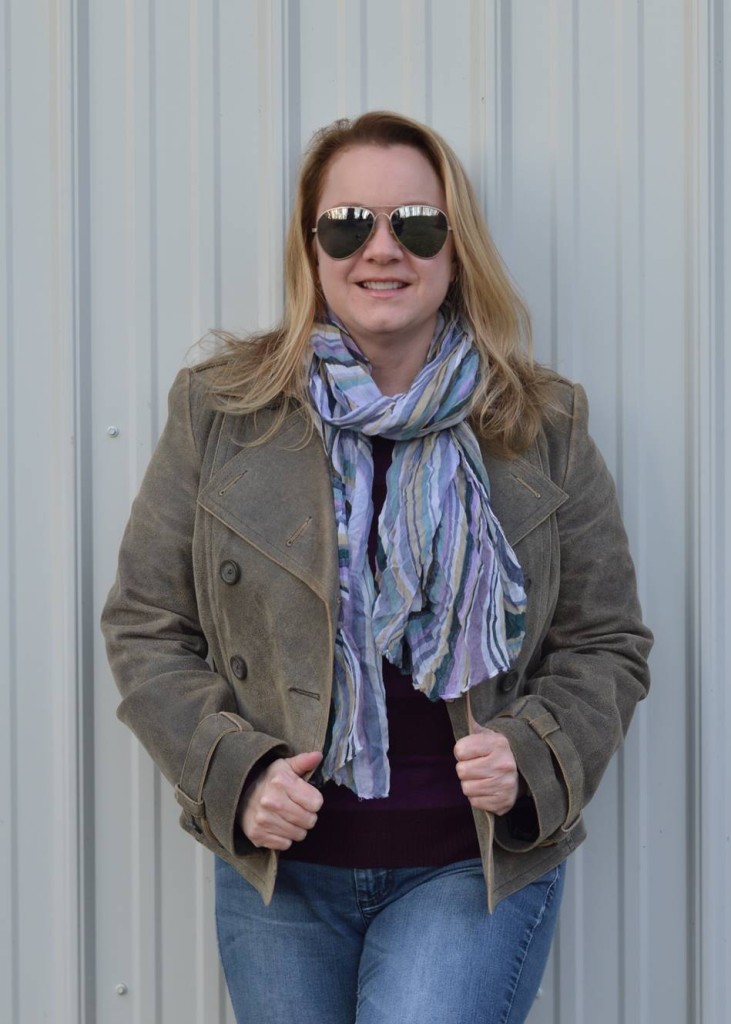 The glasses were a surprising find at one of Goodwill's outlet stores. After a good cleaning at home, I discovered they were true vintage Foster Grant sunglasses. With the aviators and classic leather jacket, I felt a little like I was channeling Tom Cruise in Top Gun.
If it's going to be cold and you have to bundle up, you might as well look cool! Pick out a winter coat and accessories at Goodwill that make you happy and suit your budget. And if you feel like an 80s movie star, all the more better.
Jacket: $13.00
Scarf: $3.00
Sunglasses: $1.00 (approximate)
Total: $17.00
Kirsten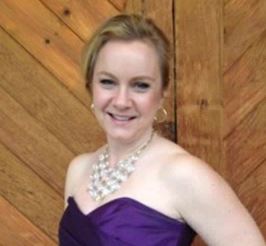 About The Blogger
Kirsten is a 40-something mom, wife and marketing professional. She loves all things crafty, tasty and fashionable, especially while being frugal. She enjoys hunting for treasures at her local Goodwill stores to decorate her home and wardrobe. She is a stylist and volunteer for the fundraiser the Goodwill Runway Show, which is held every spring in Reading, PA.