It's September, so it can be warm, cool, dry or humid or any combination thereof. I like to be prepared for climatic changes, so dressing in layers and accessorizing with scarves (and carrying an umbrella!) is a must for this area. Scarves add the ability to easily change the look of any outfit as well as add some warmth on a chilly night.
This outfit started with a simple black and ivory color scheme, but it needed a pop of color.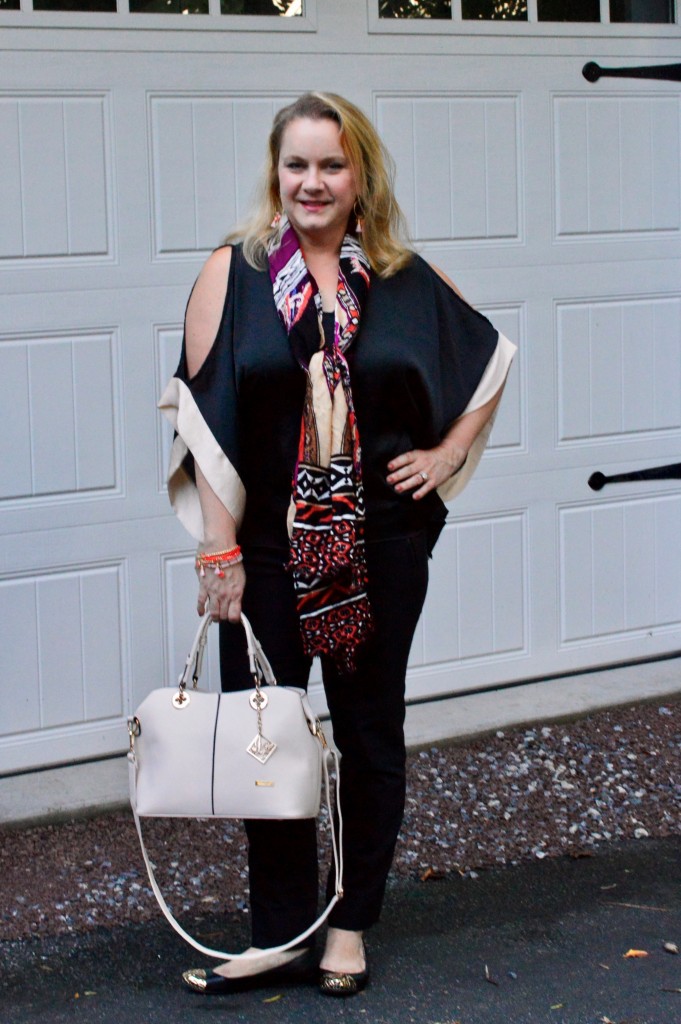 The cold shoulder, split sleeve trend, which began to become really popular last fall, shows no sign of stopping. I have seen that look in all the fashion magazines this fall. This blouse, by NY&Co, is very versatile. I could wear it to work with the black pants pictured here (from Loft) or I could style it with some distressed skinny jeans, a bold statement necklace and peep toe booties for an edgier vibe.
The pop of color from the multi-colored black, ivory, pink and orange scarf was exactly what this outfit needed.
The fringed gold and orange jewelry was found new with tags from Target.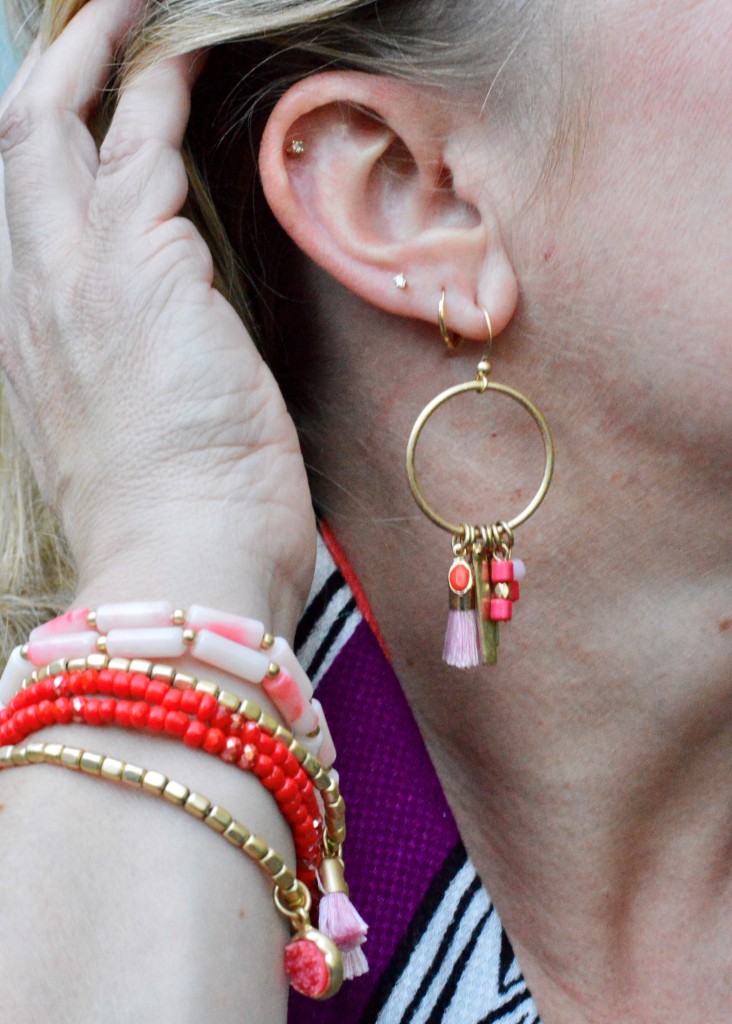 Tassels and fringe are another trend that has been hanging around for a while now. They add a festive feel to almost any outfit!
I wanted the rest of my accessories to be monochromatic. The ivory vegan leather purse (the brand is McDonald, but I couldn't find much about it online) has rich detailing and gold accents that give it a designer look.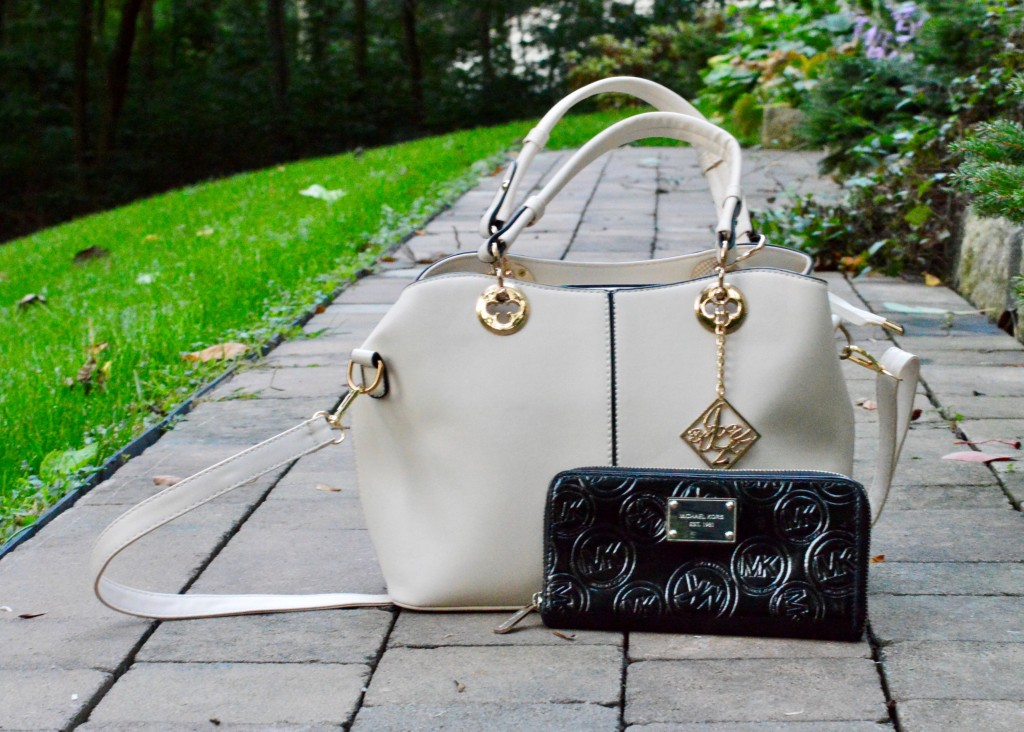 The black zip wallet from Michael Kors was a classic find at the Trappe store for just $4.97!
The gold embellished black flats by BCBG Generation are not only adorable, but they are extremely comfortable.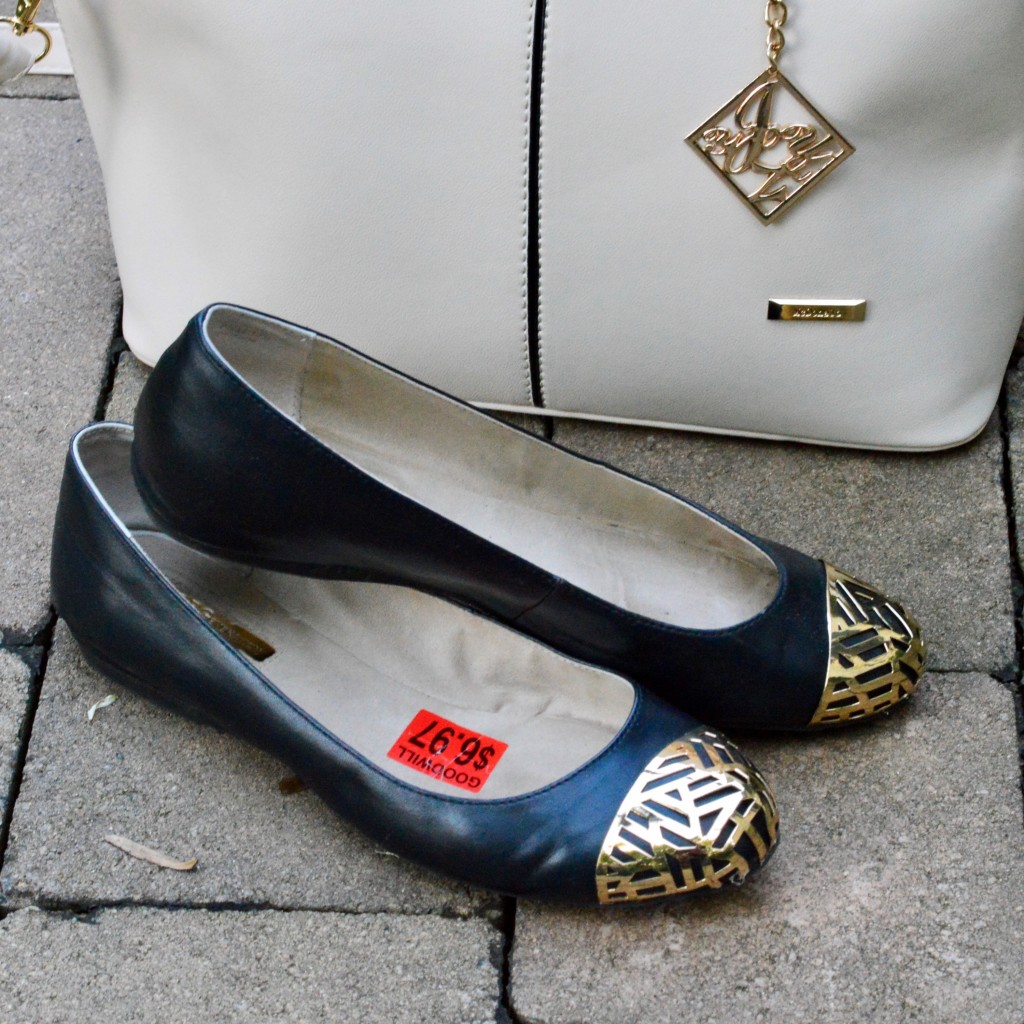 Keeping a pair of flats in my bag is perfect for swapping out my heels when my feet start to hurt.
I'm ready for boots and sweaters, but September can be a fickle month, so staying prepared for warm or cool days is easy when you have the right accessories. Pick up a few colorful scarves next time you visit your local Goodwill Keystone Area store!
Pants: $4.25
Blouse: $3.95
Purse: $9.97
Wallet: $4.97
Shoes: $6.97
Earrings: $3.99
Bracelet: $4.99
Scarf: $2.00
Total: $41.09
From my closet to yours,
Kirsten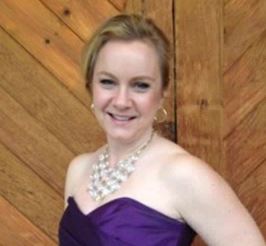 About The Blogger
Kirsten is a 40-something mom, wife and marketing professional. She loves all things crafty, tasty and fashionable, especially while being frugal. She enjoys hunting for treasures at her local Goodwill Keystone Area stores to decorate her home and wardrobe. Meet up with her at one of Goodwill's shopping events! Check the event pages for details.