In this day and age, what can $5 get you? A fancy cup of coffee? A sub sandwich? What if I told you that you could get a designer outfit for less than five dollars? Well, it's true as long as you are up for a treasure hunt at one of Goodwill's Outlet Centers.
My sister and I ventured into the Goodwill Outlet Center in Reading and my goal was to get a complete outfit for $5 or less. Little did I know that I would hit the jackpot! Shopping at the outlet centers takes patience. The clothing, shoes, purses, miscellaneous accessories and home goods are sorted in large bins. Everything is sold differently than a typical Goodwill store – clothing is sold by the pound.
My first find was a J. Crew striped, wool sweater. I love the colors, and the stripes were right on trend.
Next, I found an Espirit coat: classic, black and with fun zipper accents. I also scored an Ann Taylor Loft burgundy tank top. In the accessories bin, I found a vintage, black leather, Etienne Aigner purse with brass detailing and the Dani Black, olive green boots. A little leather polish and both will shine like new!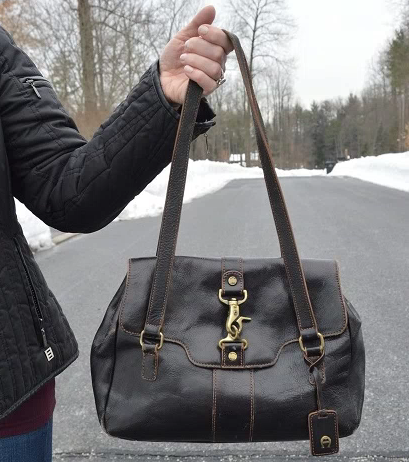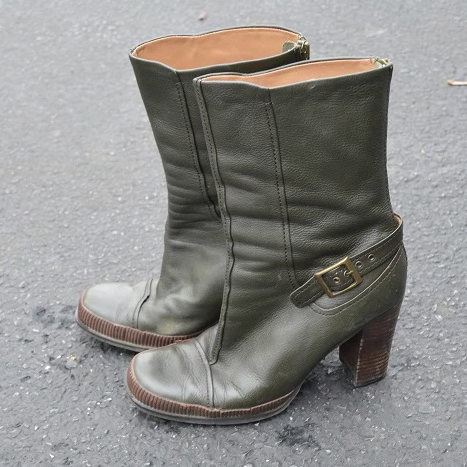 Finally I searched for pants or jeans. I had a few contenders in my cart when I spied the dark wash jeans hidden in the bin. As soon as I touched them I knew they were a high-quality fabric. As I pulled them out, I saw the tag. They were Paige Denim and my size! These jeans retail for $200 and I got them for 60 cents! I'm ecstatic!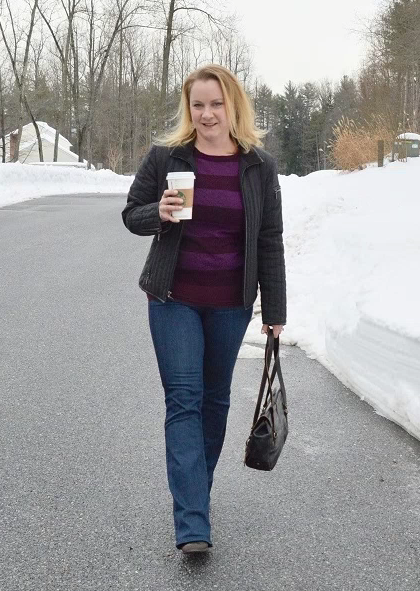 My mission was complete. I got an outfit for under $5! So on the way home, I treated myself to a fancy latte. And, it cost more than my outfit.
Happy Hunting!
Kirsten
Goodwill Outlet Center on St. Lawrence Avenue, Reading
(Prices are approximate due to being sold by the pound)
Sweater: 60 cents
Jeans: 60 cents
Purse: 60 cents
Tank top: 60 cents
Shoes: $2.25
Total: $4.65
About The Blogger
Kirsten is a 40-something mom, wife and marketing professional. She loves all things crafty, tasty and fashionable, especially while being frugal. She enjoys hunting for treasures at her local Goodwill stores to decorate her home and wardrobe. She is a stylist and volunteer for the fundraiser the Goodwill Runway Show, which is held every spring in Reading, PA.