Summer is almost officially over for my kids. They've received their class schedule and are relishing the last few days of vacation. August is ending hot and humid here in the Northeast so being cool and comfortable the first day is a must.
My high schooler found the Vans for less than $10 at the Goodwill store in Morgantown, PA.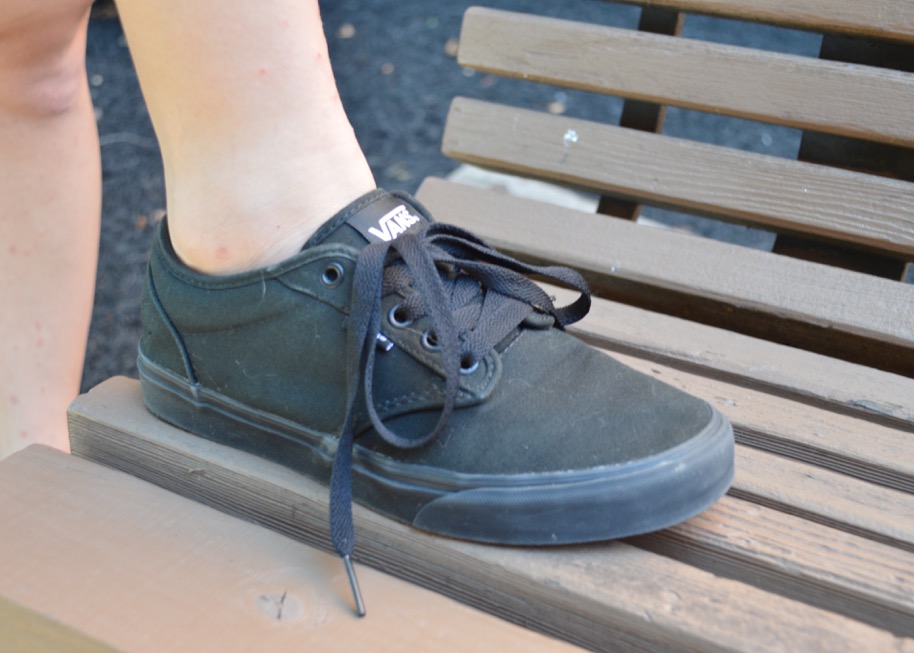 Sneakers like this are retailing for approximately $50 brand new, so I was happy to pick these up for her. She completed her look with a black Vans t-shirt (picked up at the Goodwill Outlet in Reading for under $1.00) and black shorts by Tyte American Standard were purchased for around $2.00 on half off day at the store in Ephrata, PA.
Be sure and sign up for a Goodwill Rewards Card to enjoy even more savings! You'll start to receive emails alerting you to half off days and other discounts. AND I just got an email from Goodwill notifying me that they are having a 50% off everything sale on Wednesday, September 7. I plan to pick up more back to school items for my kids and of course, look for somethings and other things for myself!
My middle school student likes a little more pattern, so she is styling a short, flippy black and white floral skirt by Bethany Mota.
Bethany Mota has become popular as a YouTube star and Aeropostale recently released a line of clothing designed by her. We also purchased this on the trip to the Ephrata Store on half off day. More patterns were found on the vintage, tooled leather bag and the black and leopard print "creeper" style shoes.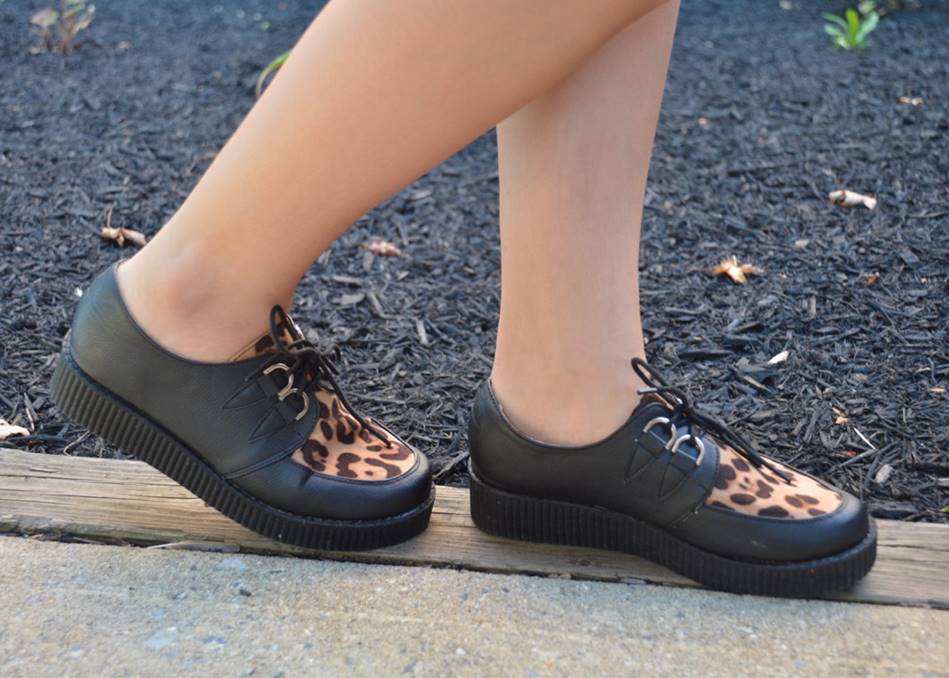 She kept her top uncomplicated and chose this black sheer and lace sleeveless blouse.
Sometimes simple is best and being comfortable when sitting in class all day dreaming about next year's summer vacation is a must. These easy and affordable pairings will get you through the day and on to your next class!
Kirsten
P.S. Be sure to mark your calendar for the Goodwill 50% off sale on September 7! You'll definitely see me at a Goodwill!
High Schooler:
Goodwill Outlet, (Mt. Penn) Reading, PA:
Shirt: $0.75 (approximate)
Goodwill Store, Morgantown, PA:
Shoes: $9.97
Goodwill Store, Ephrata, PA:
Shorts: $2.13
Total: $12.85
Middle Schooler:
Goodwill Store, Ephrata, PA:
Skirt: $2.00
Goodwill Store, (Shillington) Reading, PA:
Shirt: $3.95
Goodwill Outlet, (Mt. Penn) Reading, PA:
Bag: $2.00
Goodwill Store, East Earl, PA:
Shoes: $6.97
About The Blogger
Kirsten is a 40-something mom, wife and marketing professional. She loves all things crafty, tasty and fashionable, especially while being frugal. She enjoys hunting for treasures at her local Goodwill stores to decorate her home and wardrobe. She is a stylist and volunteer for the fundraiser the Goodwill Runway Show, which is held every spring in Reading, PA.