This dress turned up at the Goodwill in Muhlenberg, PA several months ago and I have been saving it for our vacation.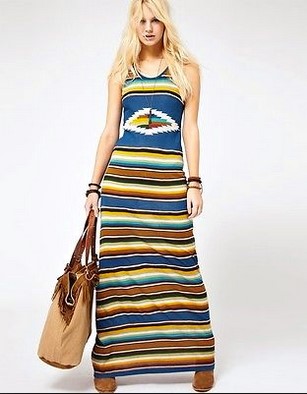 I loved the pattern right away, even before I saw it was from Ralph Lauren's Denim & Supply brand.
Ralph Lauren has featured very classic American designs for the past 40 years and their Denim & Supply brand was established in 2011 to capture a younger, edgier audience with an eclectic mix of bohemianism and vintage, outdoorsy style.
The description from the Ralph Lauren website described this dress: "A Southwestern-inspired print accents the sweeping silhouette of this cotton jersey maxi dress—a cool choice for an outdoor concert or casual hangouts." It retailed for approximately $90, but I picked up this beauty for only $5.50!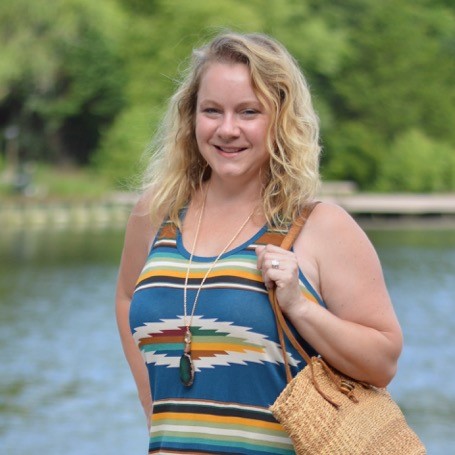 The dress was a bit big, but luckily I have a very talented mother and she was able to take it in for me. It features a rounded scoop neckline and a racer-style back. It was perfect for dinner out at our resort in the Outer Banks.
I added a straw tote with leather handles that I picked up at the Goodwill Outlet, a pendant necklace recently featured in another blog and my own heeled brown leather sandals.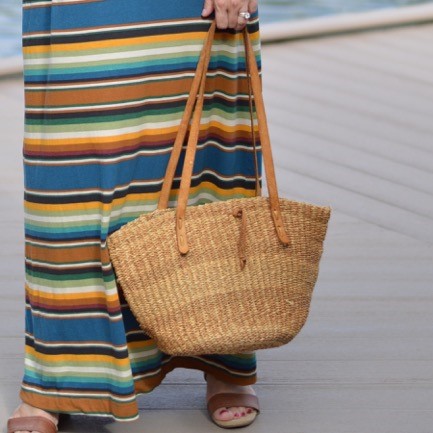 I love this comfortable dress and will keep wearing it well into the fall with either a cardigan or a jean jacket.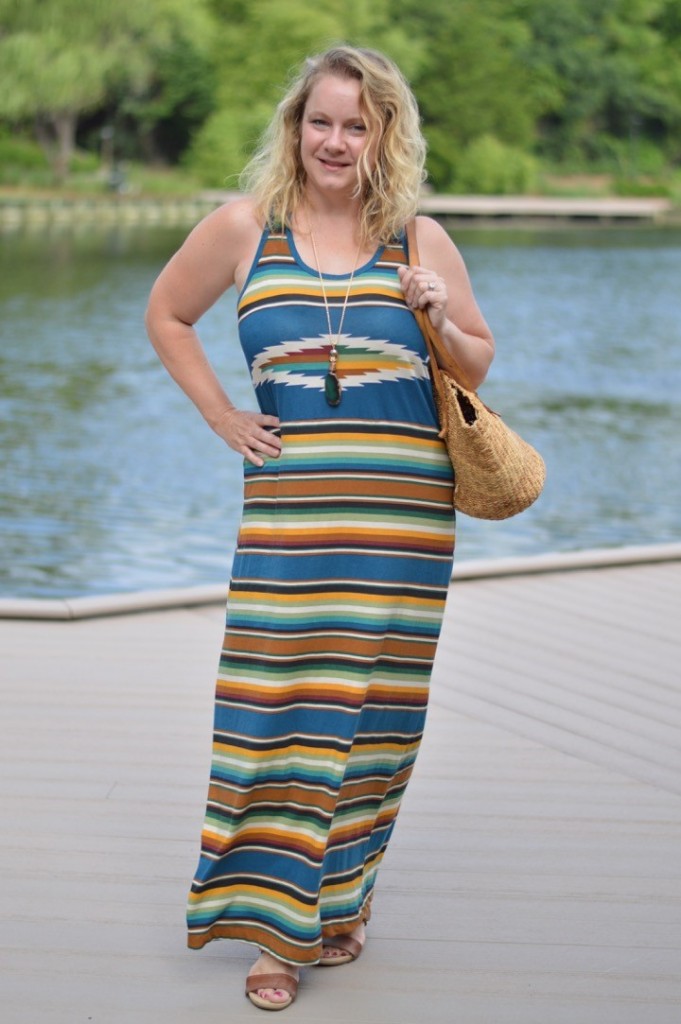 Kirsten
Goodwill, Phoenixville, PA:
Necklace: $6.97
Goodwill, Reading, PA (St Lawrence):
Tote: $1.75
Goodwill, Reading, PA (Muhlenberg):
Dress: $5.50
Total: $14.22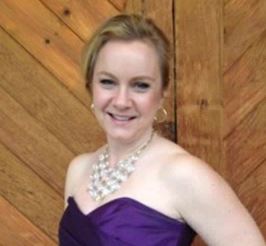 About The Blogger
Kirsten is a 40-something mom, wife and marketing professional. She loves all things crafty, tasty and fashionable, especially while being frugal. She enjoys hunting for treasures at her local Goodwill stores to decorate her home and wardrobe. She is a stylist and volunteer for the fundraiser the Goodwill Runway Show, which is held every spring in Reading, PA.