Finding one signature piece can be the foundation to almost every outfit. And being on a college student's budget, you want classic pieces that will span the seasons so you can get maximum wear out of them.
For Victoria, I found this charcoal gray Cartonnier wool-blend jacket.
Cartonnier is a brand sold at trendy Anthropolgie stores. I've talked about that store before and they sell a "curated assortment of women's apparel and accessories" and are based out of Philadelphia. While I paid $12 for this jacket at the Goodwill (which is more than I would usually pay) in Morgantown, PA, I knew the brand was high quality and the moto-style jacket will be in style for a long time. After doing a little research, this jacket would have originally sold for around $148. She could layer this over a short sleeve t-shirt or light dress in warmer weather or add a sweater and a scarf in the winter
We've discussed jeans here plenty of times on the blog, so Victoria wore her own favorite denim, but you can always get brand name and premium jeans for around $5.50 to $6.50 at most Goodwill stores.
The leopard print sheer blouse is from Banana Republic and I picked it up for under $1.00 at the Goodwill Outlet on St. Lawrence Avenue in Reading (Mt. Penn).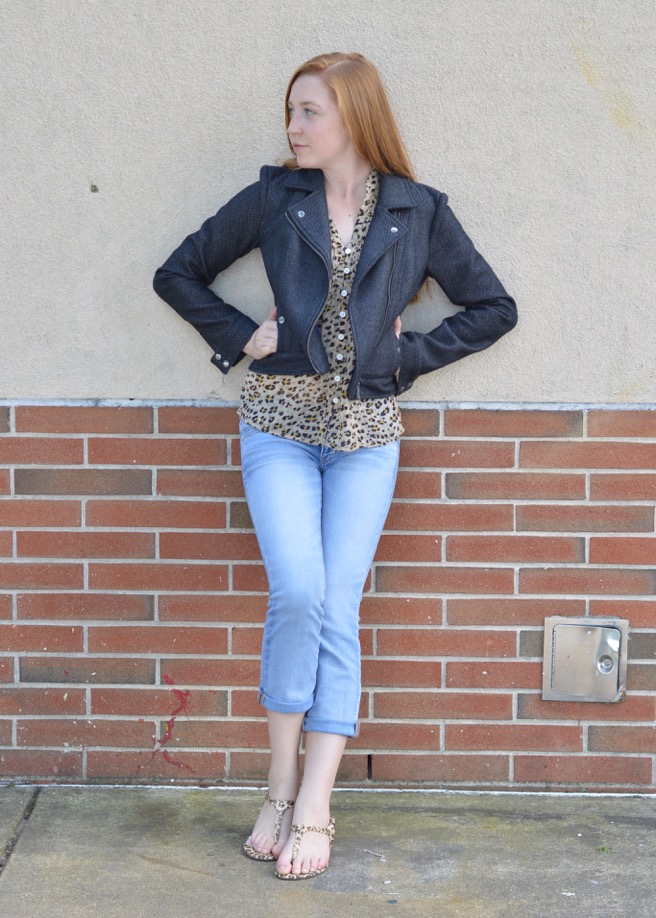 And the coordinating leopard print/gold studded sandals from Franco Sarto still had the tags from TJ Maxx on them and they sold for $34.99. I paid just $6.97.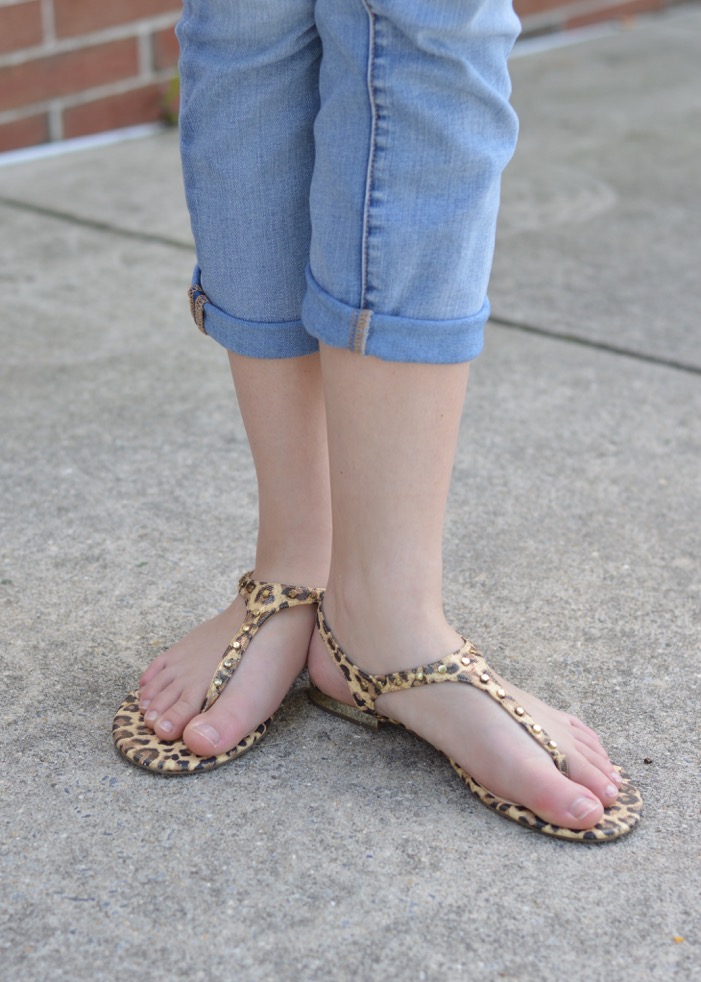 Collegiate style can be whatever you want it to be from yoga pants to something more stylish. Have fun with your look and know that Goodwill can outfit you for much less than the mall stores!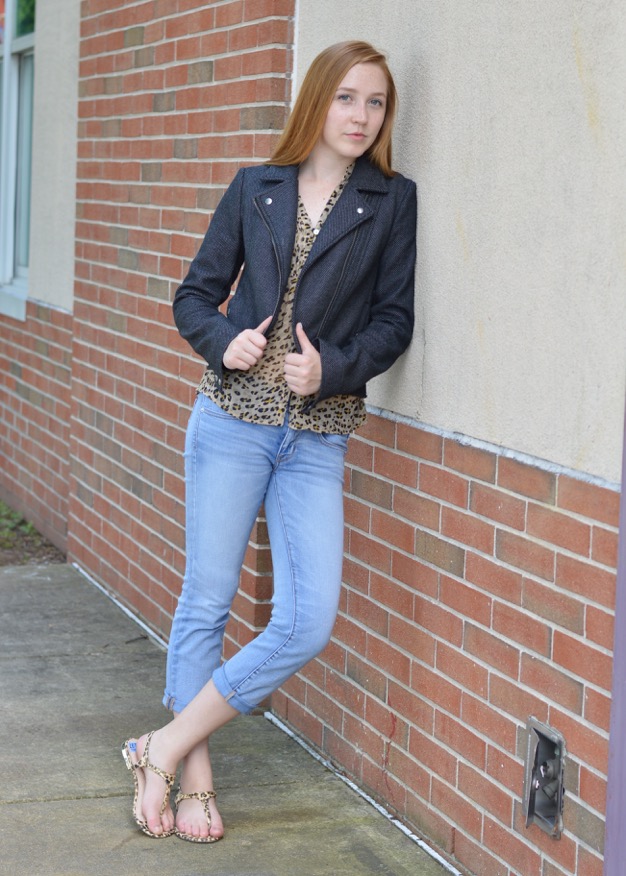 Kirsten
Goodwill Outlet – Reading, PA:
Shirt: $0.86 (approximate)
Goodwill – Morgantown, PA:
Jacket: $12.00
Boots: $6.97
About The Blogger
Kirsten is a 40-something mom, wife and marketing professional. She loves all things crafty, tasty and fashionable, especially while being frugal. She enjoys hunting for treasures at her local Goodwill stores to decorate her home and wardrobe. She is a stylist and volunteer for the fundraiser the Goodwill Runway Show, which is held every spring in Reading, PA.