Whether you are 3 or 83, Goodwill Keystone Area stores has every single thing you need for Halloween fun!
I think that one of the first times people are introduced to Goodwill is when they are looking for a Halloween costume. They don't want to spend a lot of money and are looking for something creative and unique. Goodwill has always been my first stop when I was looking for my own costume ideas and for when my children started trick or treating.
This year my youngest wants to be Wednesday Addams (from the Addams Family movie) so we are on the hunt for a simple black dress with a white collar or a dress I can alter myself. The beauty of Goodwill is that you never know what you will find and the prices are affordable enough that if I want to cut something up and redesign it, I won't worry about the cost.
Depending on if you want to be funny, spooky or down right scary, Goodwill has what you need. On a recent visit to Goodwill in Robesonia, PA (where I also found plenty of Halloween décor), there were racks and racks of complete costumes, accessories and DIY outfits.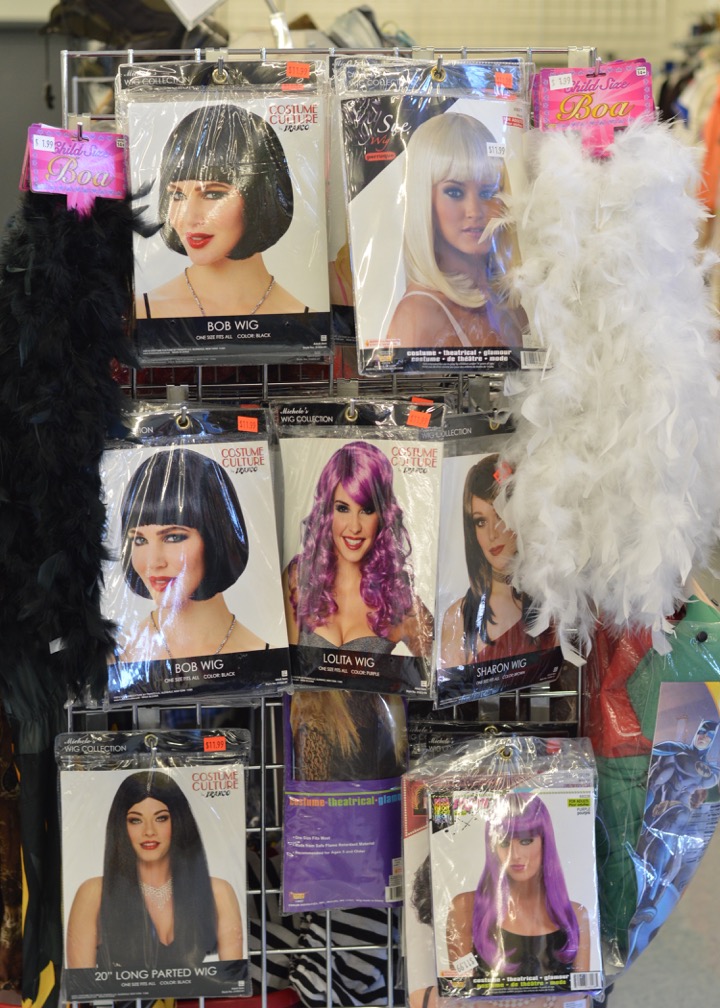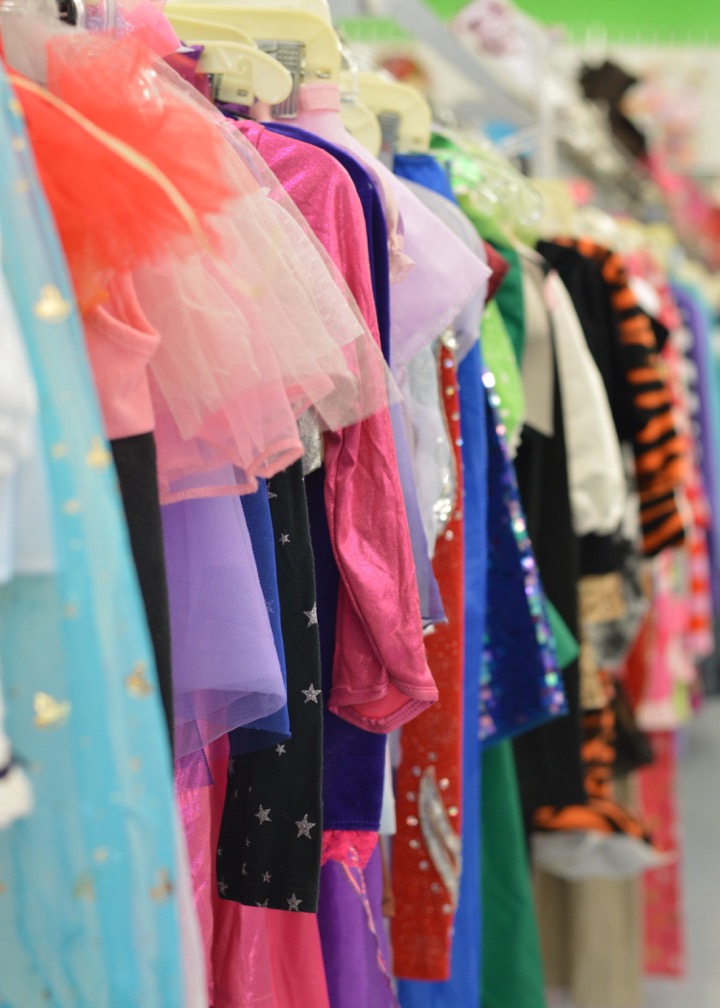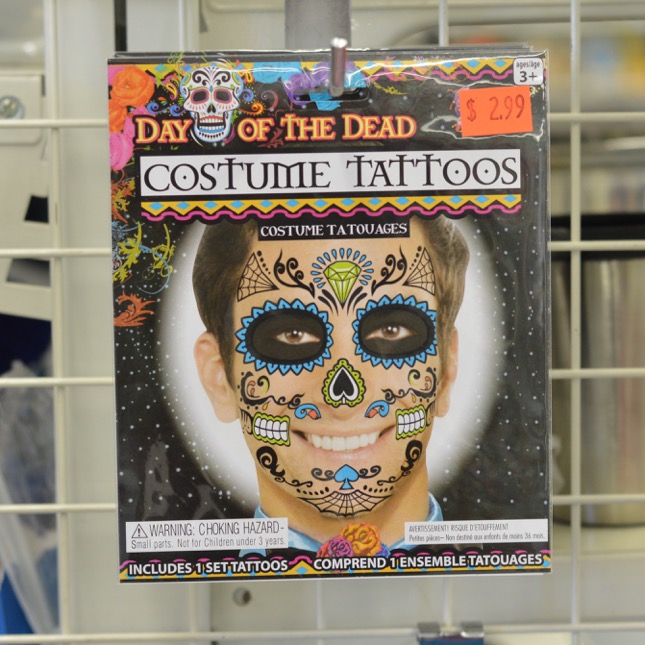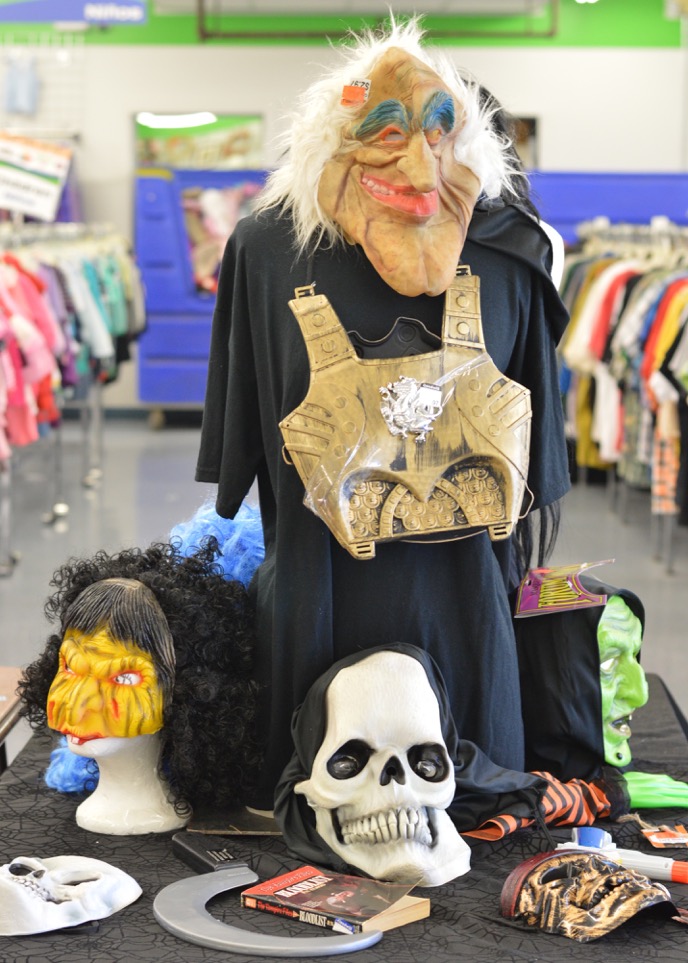 The staff was very accommodating and even posed for me in some of the interesting accessories available at their store. They had new pre-packaged wigs, makeup kits, masks and hats. Their offerings for children were quite adorable and I especially loved the pumpkin and ladybug choices!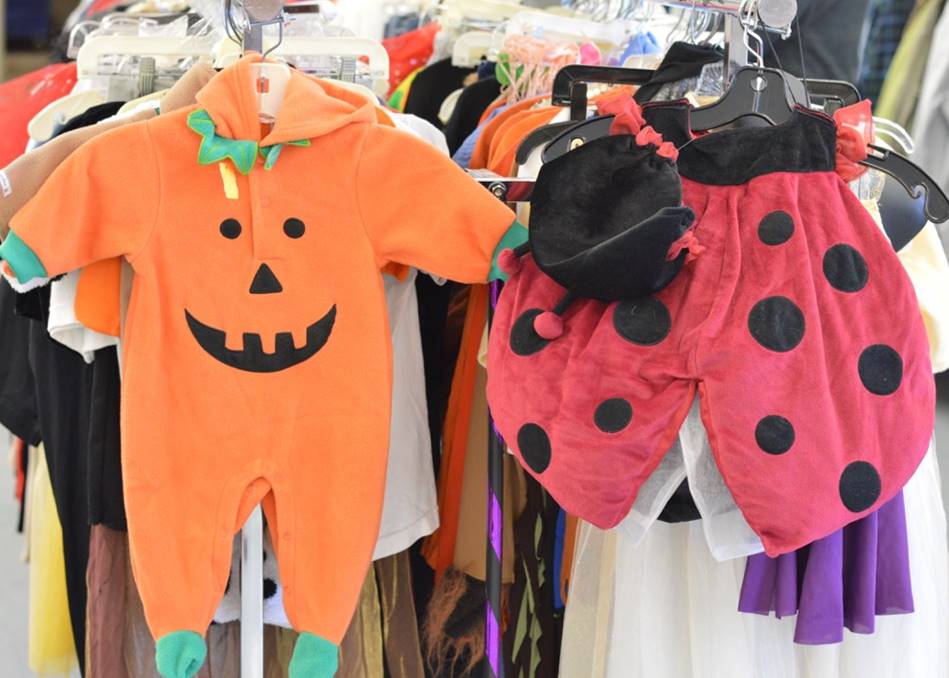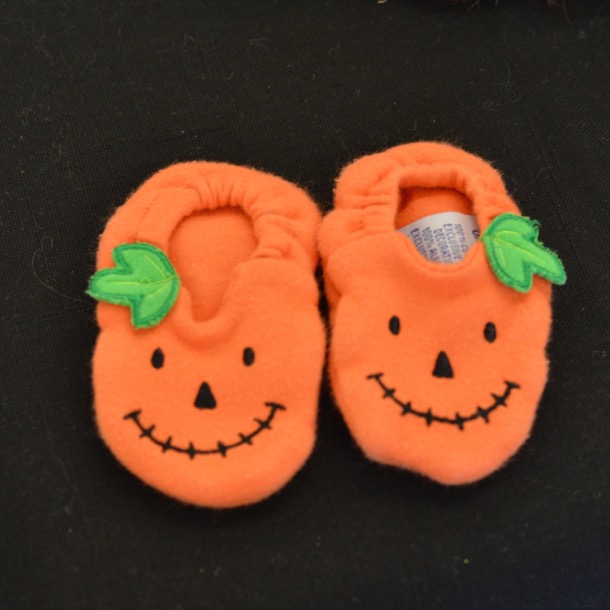 If Halloween is the first time you step into a Goodwill store, be sure and see what else the store has to offer. Check out the regular racks and shelves and I think you'll be surprised at the quality and variety of clothing and wares available. Maybe you'll realize what a hidden treasure Goodwill stores can be for you and your family's needs and you'll be hooked on thrifting!
Happy Haunting!
Kirsten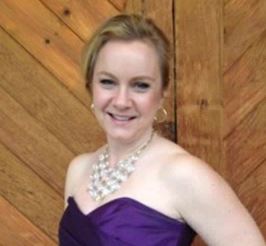 About The Blogger
Kirsten is a 40-something mom, wife and marketing professional. She loves all things crafty, tasty and fashionable, especially while being frugal. She enjoys hunting for treasures at her local Goodwill stores to decorate her home and wardrobe. She is a stylist and volunteer for the fundraiser the Goodwill Runway Show, which is held every spring in Reading, PA.