We'd like to introduce you to Susan who won the Avant Garde Category in the Goodwill ReDesign Contest. She created a winning design from a lampshade, wedding dress, and a vinyl window blind. Yes, you read right. We repeat a lampshade, wedding dress, and a vinyl window blind. It was absolutely brilliant.
What is the ReDesign Contest?
The Goodwill ReDesign Contest required interested participants to buy items at Goodwill and transform the pieces. There were 4 winning categories:
Avant Garde – Create an innovative look that is experimental and pushes the boundaries.
Re-purpose the Dress – Transform a dress (wedding, prom, formal) into another article of clothing.
Accessories – Construct an accessory (i.e. handbag, hat, jewelry or shoes) using a variety of items.
Social Media Favorites – Finalist with the most likes on Facebook won this category.
They submitted an entry form, receipts from Goodwill, and before and after photos of a redesign to Goodwill Keystone Area. Entries were judged on the use of Goodwill items, originality, overall appearance, and technical ability. Selected finalists walked the catwalk in their designs at the fundraiser Goodwill Runway Show in April 2015. Each category winner received a $75 Goodwill gift card and will be featured in an upcoming issue of Berks County Living.
Susan MacCombie won the Avant Garde Category.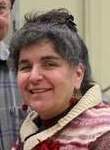 How did you get started in re-designing clothing and why do you shop at Goodwill?
Goodwill items are always clean and in decent order. I love walking in to a store and seeing all the colors lined up. May sound strange, but it reminds me of an impressionistic painting. And I love 50% off sales.
What Goodwill locations do you shop at and what items do you typically look for when considering a re-design piece?
I Goodwill shop mostly at the stores within Goodwill Keystone Area. There are plenty of Goodwill shops to go to. I have my regular route that I take and I can hit at least 5 shops in one day! I look for elements in a piece that are attractive or that catch my eye. I then look for pieces that will blend with it. Sometimes I go with an idea in mind, sometimes I just get inspiration from the pieces I come across.
Explain and describe how you created your winning design.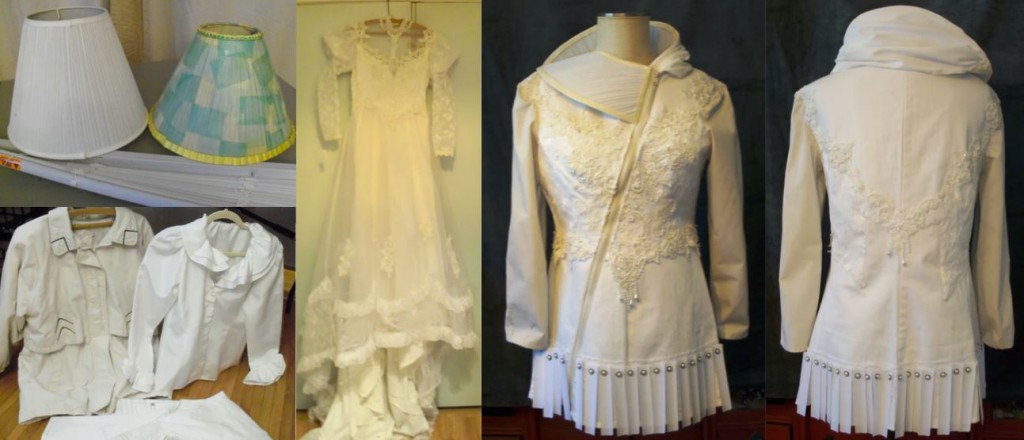 I knew I wanted to work with a wedding dress and that I liked the look of a diagonal opening. I wanted a stand up collar which I had trouble finding until I came across some pleated lamp shades. I wasn't sure I could bend the (lamp) shade without breaking it, but it worked. I was going to put trim fringe on the bottom, but after the lampshade, I thought why not use a vinyl window blind to give it some swing. I cut the slats off just above the opening for the cord and use that to attach it to the skirt of the jacket. After a lot of fussing and tweaking, it all came together.
What was your experience like at the Goodwill Runway Show?
AWESOME! It was a blast. Winning my category was just the icing on the cake. I enjoyed the whole process of the event. There was such great camaraderie among the designers, models, and organizers. And the food was delicious!
What advice do you have for aspiring re-design artists?
Be fearless with your scissors! Sew outside the lines and combine the unlikely. Trust what you like.