I have always wanted a cape. They have gone in and out of fashion for decades and once again, they are back in style. A cape is not a winter coat. It is a stylish piece of outerwear for balmier winter days or cool spring nights. It shouts, "I am chic and not afraid of wearing something different!"
This cape is lightweight wool in a fantastic neutral, camel color with a belt to accent the waist. I found it brand new with the original tags from Ann Taylor Loft still on it, and it was a steal at only $8.50 at Goodwill.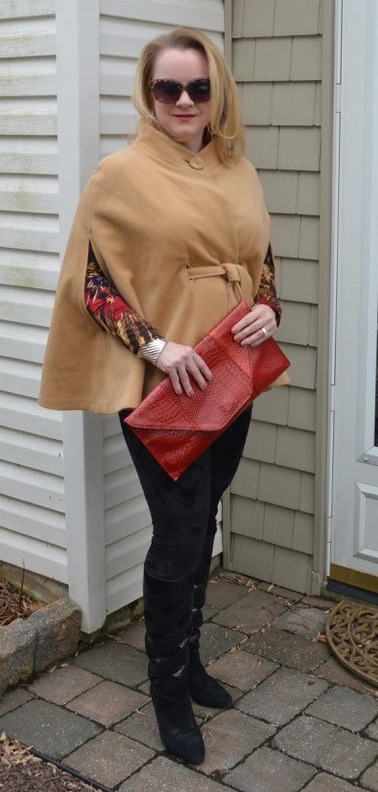 I paired it with a colorful top (my own), vintage black suede and snakeskin leather boots and black velvet brocade tights. Sunnies, some bold silver jewelry and an oversized, bright red, snakeskin, envelope clutch are the perfect accessories. The clutch is large enough to hold all the essentials.
It also came with a detachable strap to sling it over a shoulder. Last, but not least, I wore bright, red lipstick to tie it all together.
I would wear this outfit for date night, to the office or maybe for a day of strolling the galleries of a museum. Use your imagination and try something out of your comfort zone.
Goodwill is the perfect place to find those trendy statement pieces like the cape and clutch. You can try the trends without breaking the bank.
Ironically as I was finishing this article I came across this Instagram post from a TV show and it featured a camel-colored cape with a similar color scheme for the outfit. Shopping at Goodwill does keep you right on trend!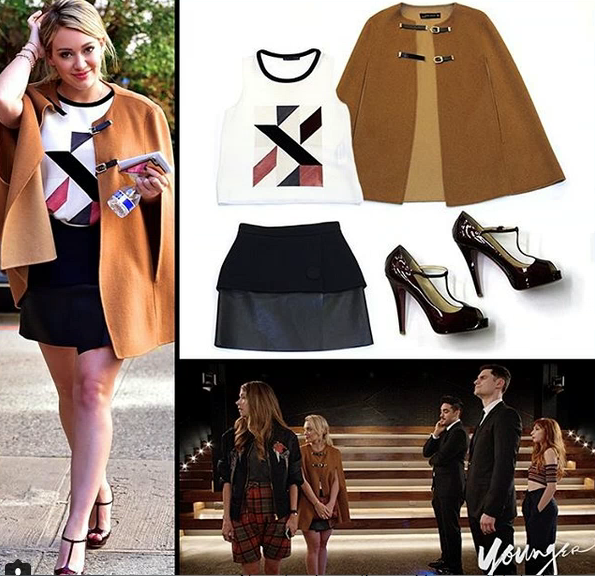 Go out and save the world, one outfit at a time,
Kirsten
Pieces from Goodwill in Morgantown, PA:
Cape: $8.50
Tights: $4.25
Clutch: $4.97
Boots: $12.97
Total:  $30.69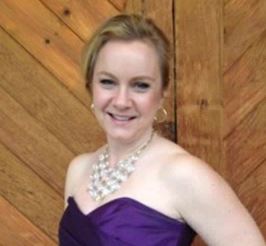 About The Blogger
Kirsten is a 40-something mom, wife and marketing professional. She loves all things crafty, tasty and fashionable, especially while being frugal. She enjoys hunting for treasures at her local Goodwill stores to decorate her home and wardrobe. She is a stylist and volunteer for the fundraiser the Goodwill Runway Show, which is held every spring in Reading, PA.