2020 is almost here! I, for one, am excited for January, new beginnings and the ability to start fresh. I don't make typical resolutions, but I do have a mental list of things I'd like to accomplish in the new year, such as read at least one book a month or take a photography class. I want to better myself, but I don't want to put expectations or limitations on what I do or don't get done by the close of the year.
I am a perpetual optimist and like to see the world in rose-colored glasses, so for my New Year's outfit, I chose something simple and sparkling (like a glass of champagne!) with a touch of rose gold – which is my new favorite metallic color.
Charlotte Russe took a simple ivory t-shirt and embellished it with rose-gold sequins.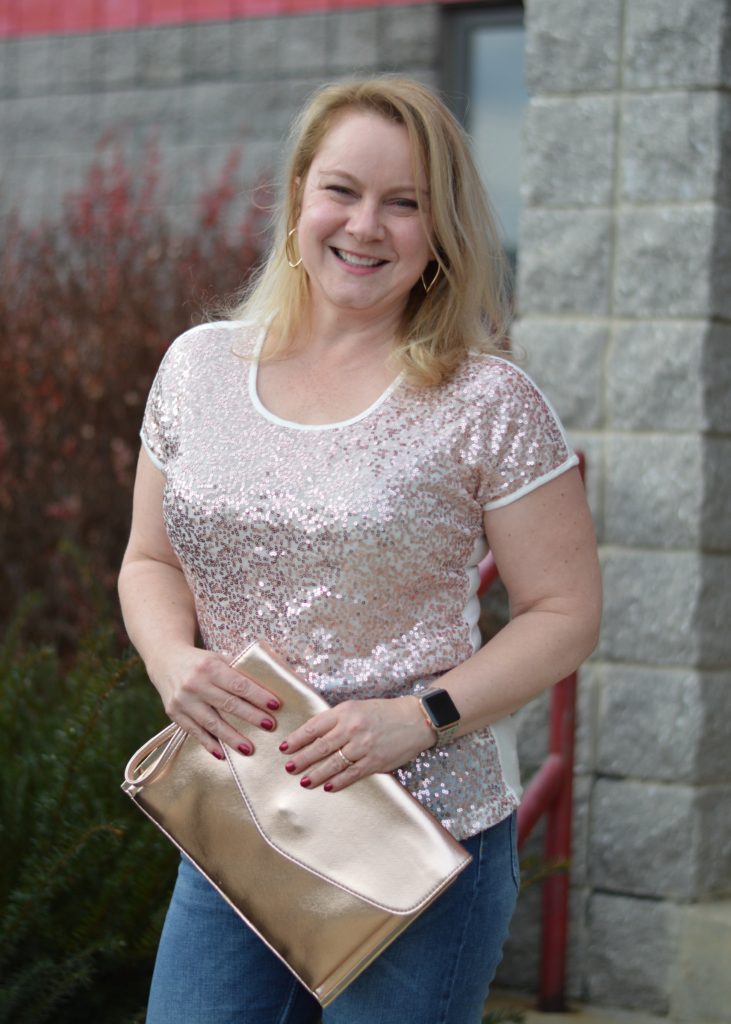 I love the juxtaposition of casual and dressy, and it was just $4.50 at my local Goodwill Keystone Area store (Retail: $25).
Classic skinny fit jeans from Calvin Klein are always a sure thing.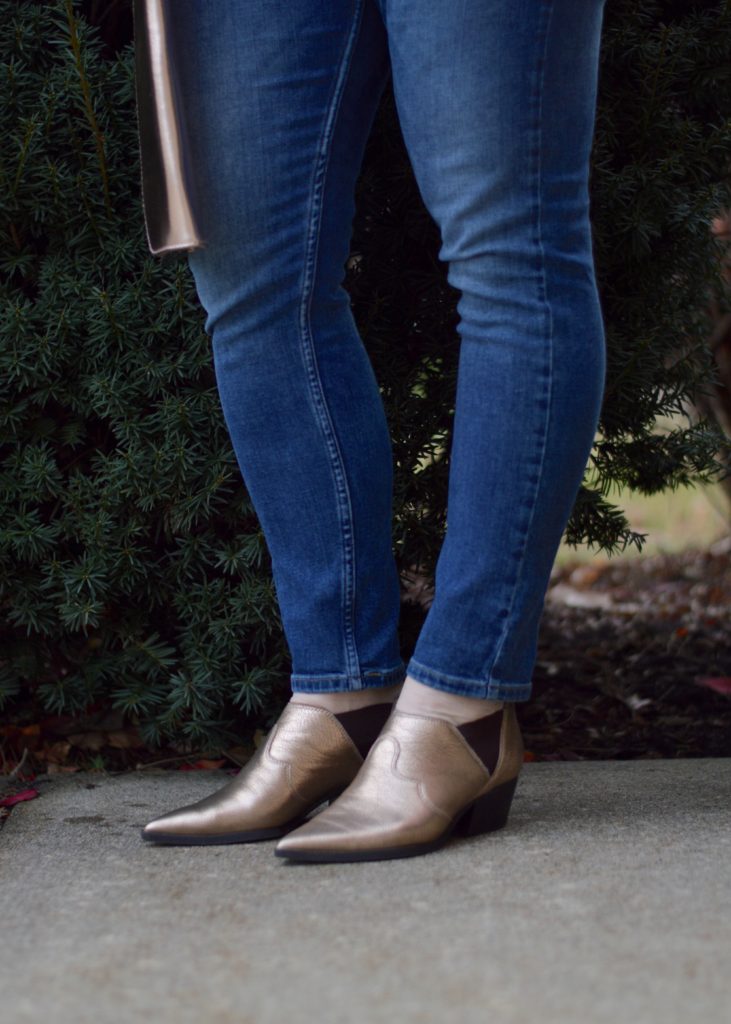 These are a slightly distressed color, but since I'm getting more mature, I'm passing up on the rips and tears that are still in fashion. I like having jeans that I can wear on casual Fridays at the office. I spent $5.50 at Goodwill, but would have forked over $69 at the mall.
Rose gold booties from Nine West ($7.47; retail $79) and a generously-sized new-with-tags clutch from Primark ($5.99; retail $20) kept the look monotone and simple.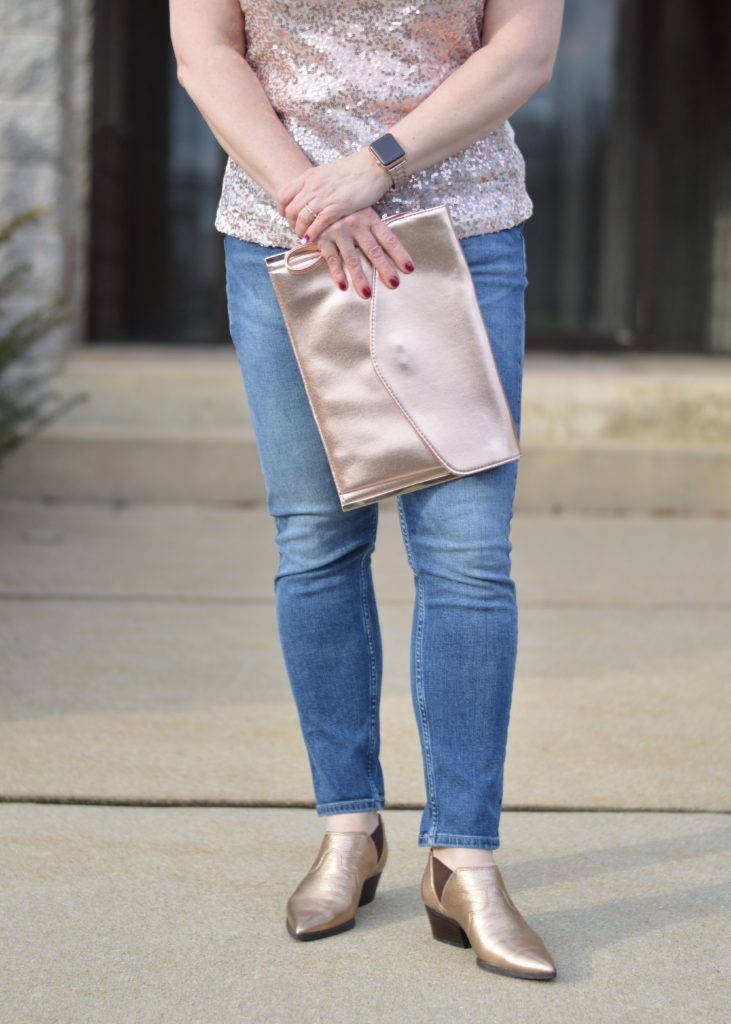 I'd wear this outfit to any New Year's Eve party I was invited to. Classic jeans and a t-shirt are something that will never go out of style. What else isn't going out of style in 2020? Thrift Shopping. As more people discover the thrill of the find at their neighborhood Goodwill, I expect the thrift shopping trend to grow even more. Start the New Year on the right foot, and walk right into your local Goodwill.
From my closet to yours and wishing you a Happy New Year,
Kirsten
T-shirt: $4.50
Jeans: $5.50
Booties: $7.47
Clutch: $5.99
Outfit: $40.43
Retail: $200+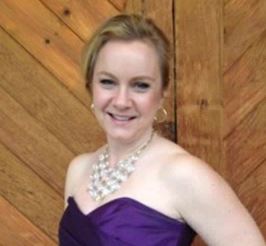 About The Blogger
Kirsten is a 40-something mom, wife and marketing professional. She loves all things crafty, tasty and fashionable, especially while being frugal. She enjoys hunting for treasures at her local Goodwill Keystone Area stores to decorate her home and wardrobe.