NOTE: Click Here to See List of Goodwill Stores Currently Open
According to the authority on color in the world, PANTONE, the color of 2020 is PANTONE 19-4052 Classic Blue.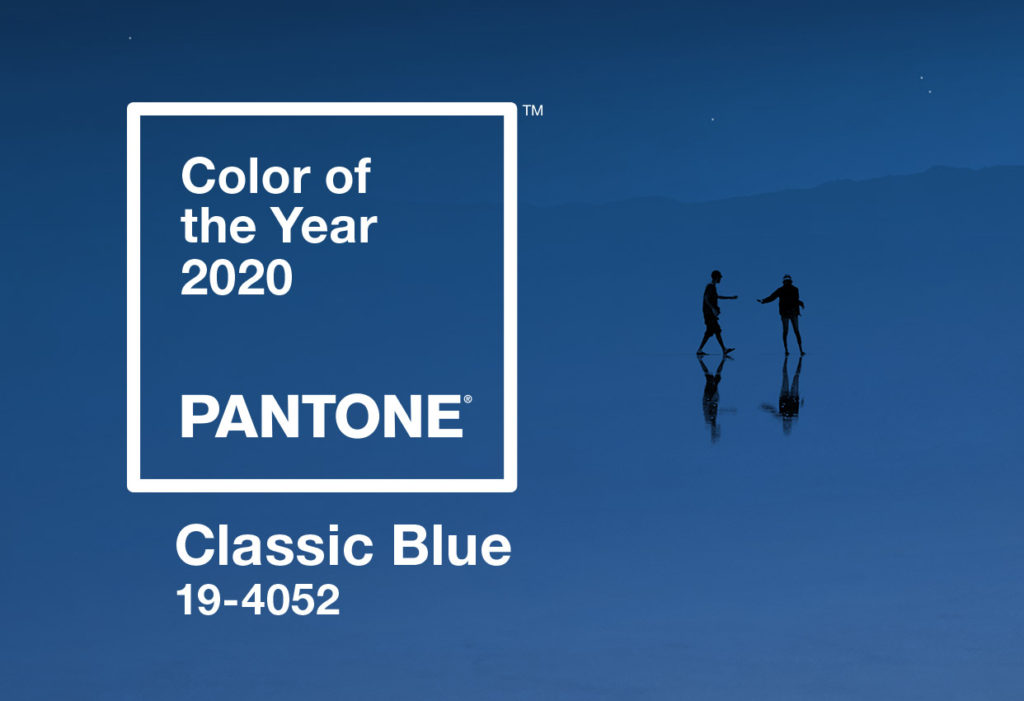 Their website states "Instilling calm, confidence, and connection, this enduring blue hue highlights our desire for a dependable and stable foundation on which to build as we cross the threshold into a new era. A timeless and enduring blue hue, Classic Blue is elegant in its simplicity. Suggestive of the sky at dusk, the reassuring qualities of the thought-provoking Classic Blue highlight our desire for a dependable and stable foundation on which to build as we cross the threshold into a new era. Imprinted in our psyches as a restful color, Classic Blue brings a sense of peace and tranquility to the human spirit, offering refuge. Aiding concentration and bringing laser-like clarity, Classic Blue re-centers our thoughts. A reflective blue tone, Classic Blue fosters resilience."
Calm, Reassuring, Tranquility, Reflective and Resilience are qualities we can all use at this uncertain time. Social distancing may keep us apart, but social media allows us to still interact with our friends, family, and colleagues. I read and reply to every comment my fans leave on Goodwill Keystone Area's Facebook page. You are all a part of Goodwill's family and we're doing what we can to stay healthy, connected and moving forward. If you're worried about going out and still want to thriftshop, check out Goodwill Keystone Area's online auction site shopgoodwill.com. Plenty of treasures are right at your fingertips!
I'll keep it short and condense my outfit to a simple description: My tulip-hemmed BCBG Generation dress with a ruffled neckline features various shades of Classic Blue with accents of lime.
But, the best part is that it has pockets! It was $6.75 at my local Goodwill. (Retail $108). The lime green linen blazer from Herman Geist was $5.00 (Retail $89)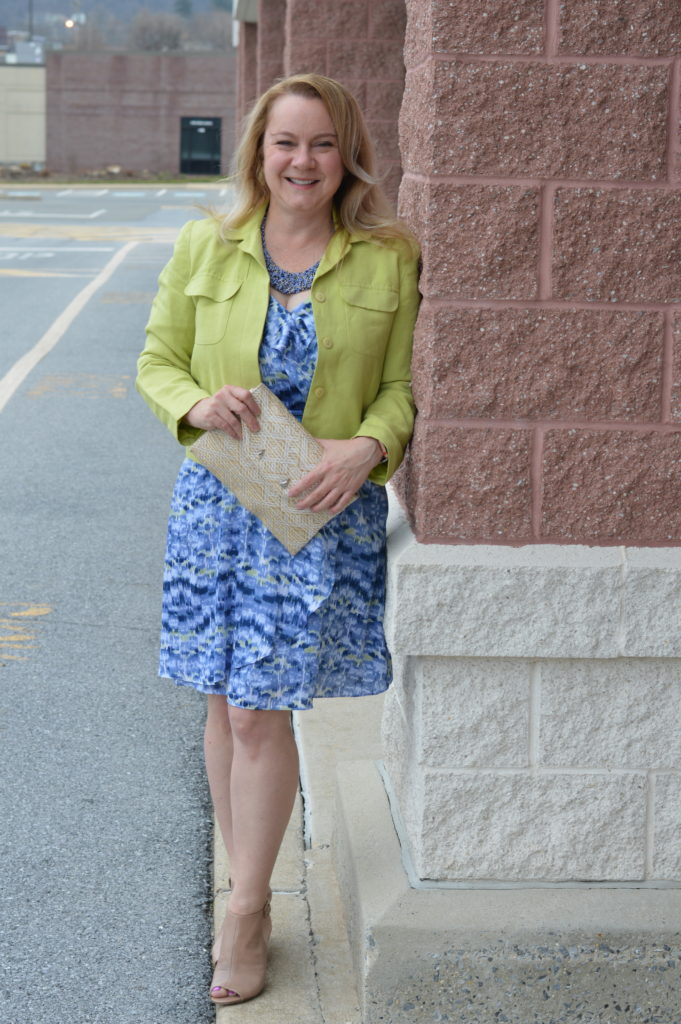 I added a beaded collar blue necklace ($6.97), but I kept the shoes and bag in neutral tones. The nude heels from Nine West were $7.47 (Retail $89)
and the metallic clutch is by Stella and Dot and was $4.97 (Retail $49).
Let Classic Blue and all the other colors brighten your world right now. Goodwill Keystone Area offers all the colors of the rainbow at great prices and while helping your local community. How can you go wrong?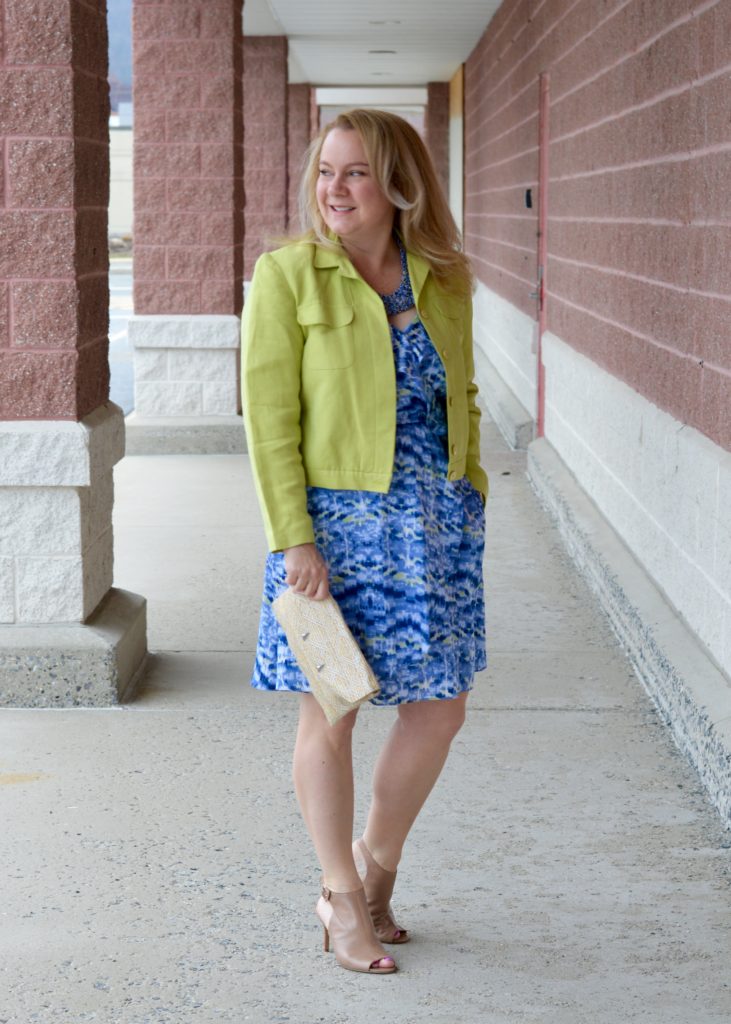 From my closet to yours,
Kirsten
Dress: $6.50
Blazer: $5.00
Necklace: $6.97
Shoes: $7.47
Clutch: $4.97
Outfit: $30.91
Retail: $365+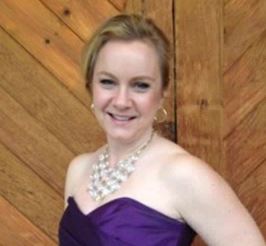 About The Blogger
Kirsten is a 40-something mom, wife and marketing professional. She loves all things crafty, tasty and fashionable, especially while being frugal. She enjoys hunting for treasures at her local Goodwill Keystone Area stores to decorate her home and wardrobe.