Just like everything else in 2020, Halloween looks a little different this year… But that doesn't mean you can't have a little fun with the holiday and dress up in something festive. Goodwill Keystone Area stores allow you to be creative and thrifty.
I won't be trick or treating (I'm a little too old for that, however, I am known to raid my kid's stash and steal all the Heath bars and Skittles) but I would like to enjoy the day and have a little hocus pocus with my outfit at work.
This Who What Wear (a Target brand) dress was found in the Halloween section for $4.75.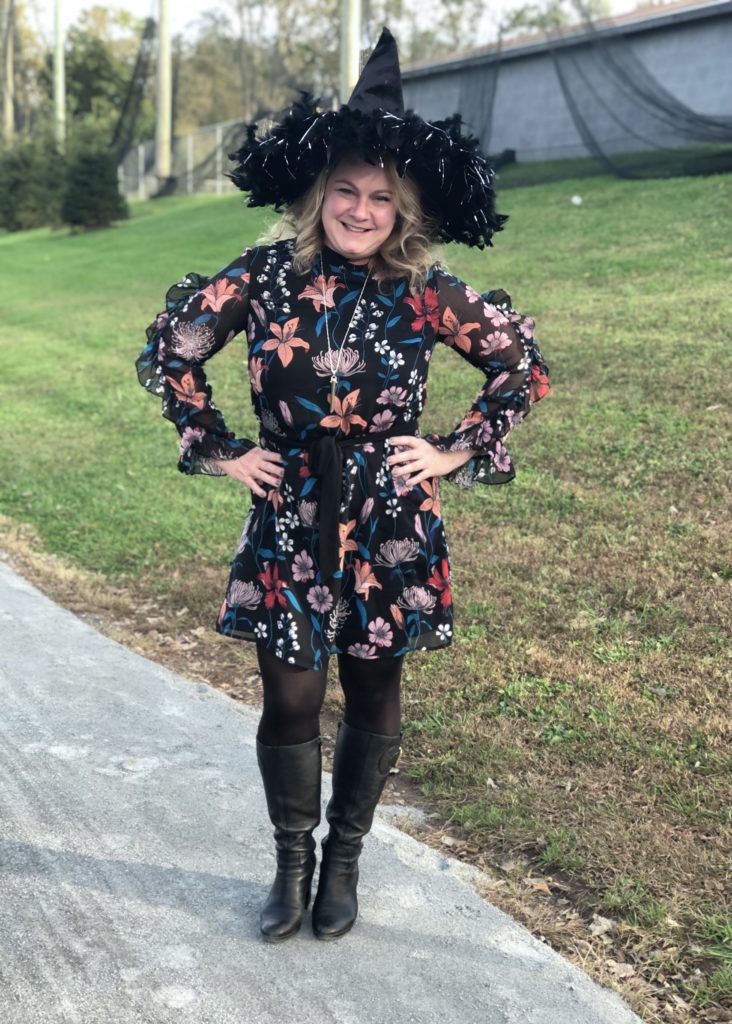 It was new-without-tags and I was attracted to the beautiful floral pattern and ruffle detail. The ruffles along the sleeve and back added a feminine feel and lots of movement. Retail on this dress was $39.99. At first, I first did not imagine it as the start of a costume, but after a little thought, I knew I'd be celebrating Halloween as the Thrifty Witch.
The lilac bag from J. Lo (Jennifer Lopez's former brand from Kohl's) added a punch of color.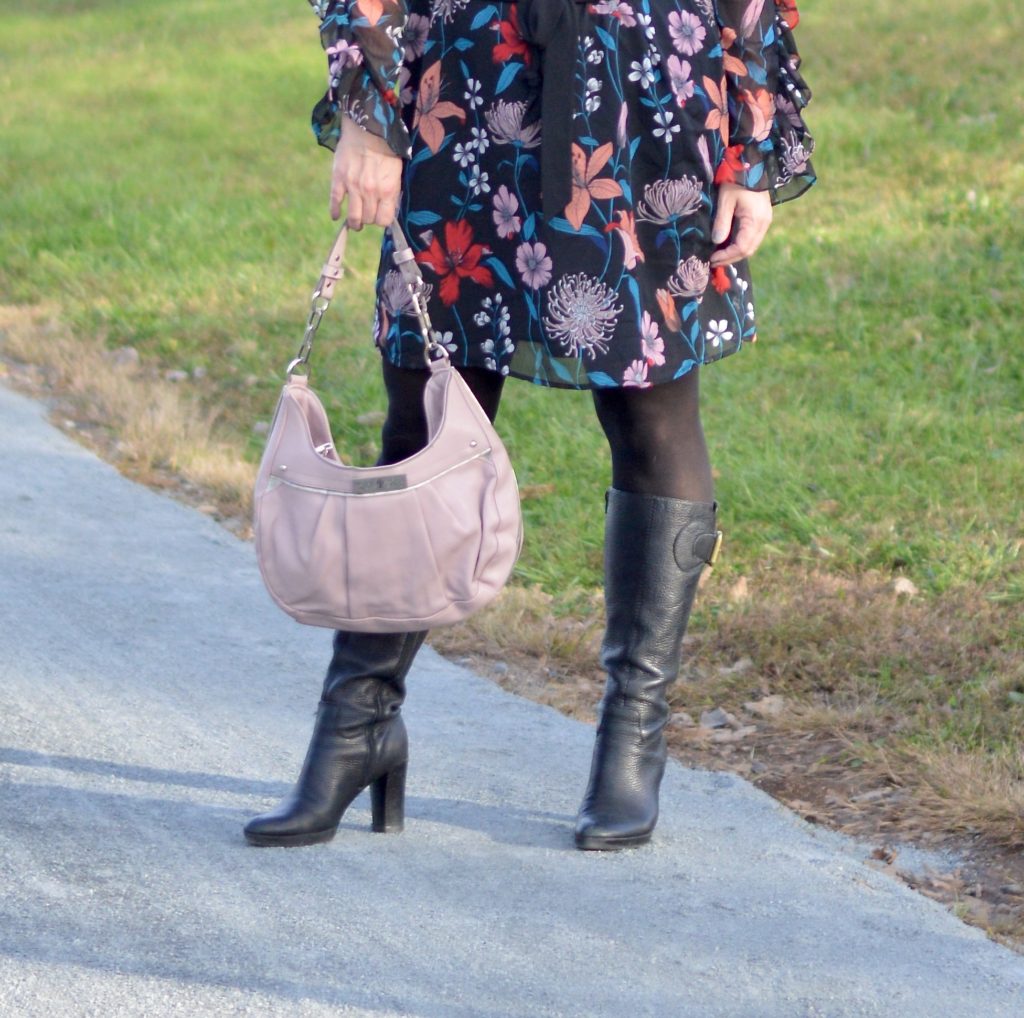 Retail was probably around $60; Goodwill's price was $7.47. Fall pastels always are a nice contrast to the darker and heavier colors usually seen at this time of year. And it will be a great piece for spring.
Black boots are a must for a Thrifty Witch. This pebbled leather pair of boots from Franco Sarto are extremely comfortable and a real bargain as $12.99 (Retail: $149) These are a great wardrobe staple and will be on repeat this fall and winter with dresses, jeans, and leggings.
Lastly, I added my own tights, necklace, and hat to finish up my look.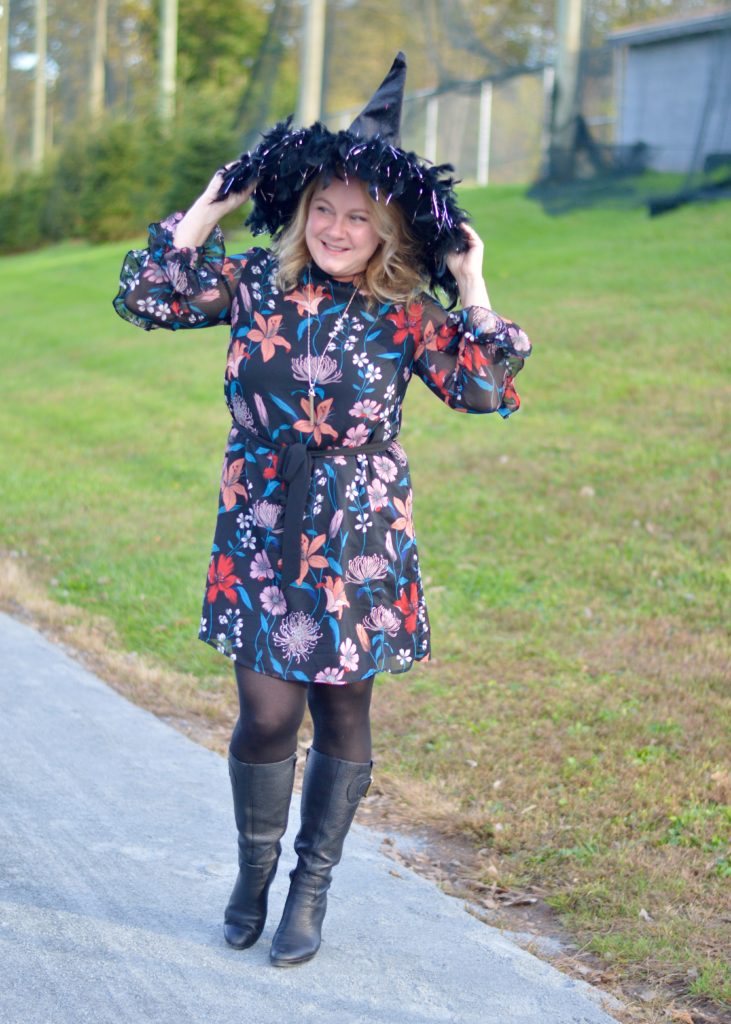 I love the fact that without the hat, this piece will easily integrate into my closet and can transition from "costume" to everyday workwear. Goodwill Keystone Area stores still have plenty of costume ideas and fall and Halloween décor. Stop by and see what bewitches you!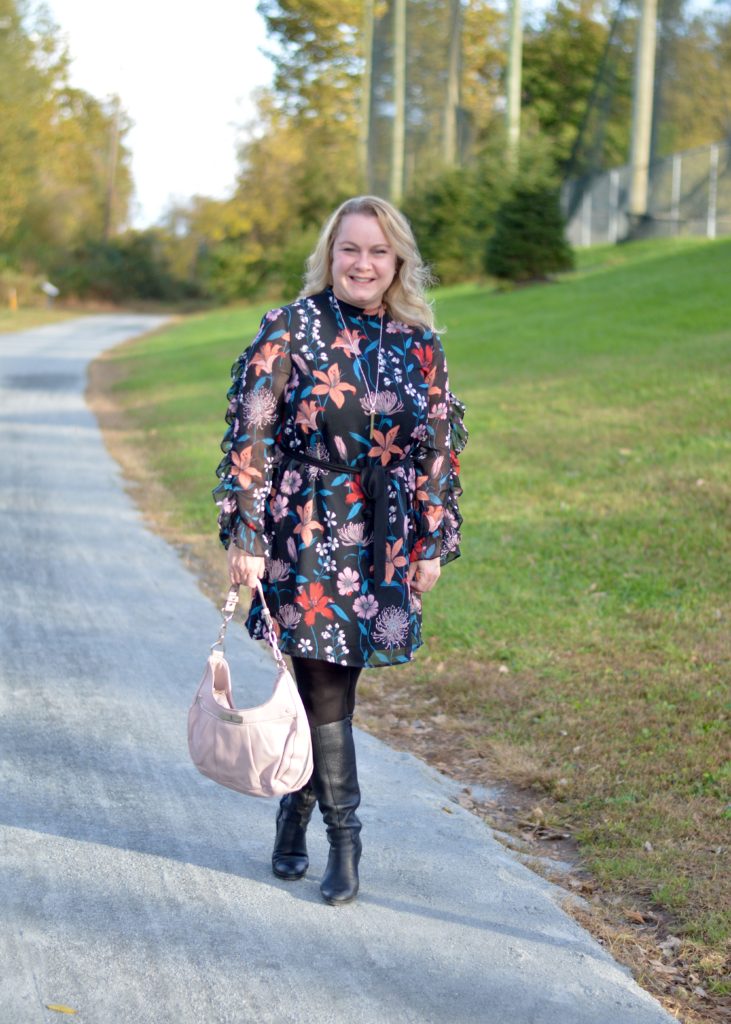 From my closet to yours,
Kirsten
Dress: $4.75
Bag: $7.47
Boots: $12.99
Total: $25.21
Retail: $250+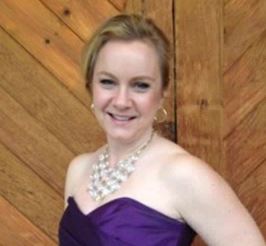 About The Blogger
Kirsten is a 40-something mom, wife and marketing professional. She loves all things crafty, tasty and fashionable, especially while being frugal. She enjoys hunting for treasures at her local Goodwill Keystone Area stores to decorate her home and wardrobe.