The most popular fashion question I receive is about the acceptability of wearing white after Labor Day. I thought in this day and age people would not even care what color was worn when, but apparently, it is still an unofficial fashion rule. One that I break. All. The. Time. White is a timeless, elegant, and very easy to wear color, so why not incorporate it into your year-round wardrobe? Especially when you can easily stock up on white pieces from Goodwill Keystone Area at great prices!
White jeans, white shoes, white coats. You name it – I will wear it whatever the season is! Recently I scored this crisp white Michael Kors coat for $6.50.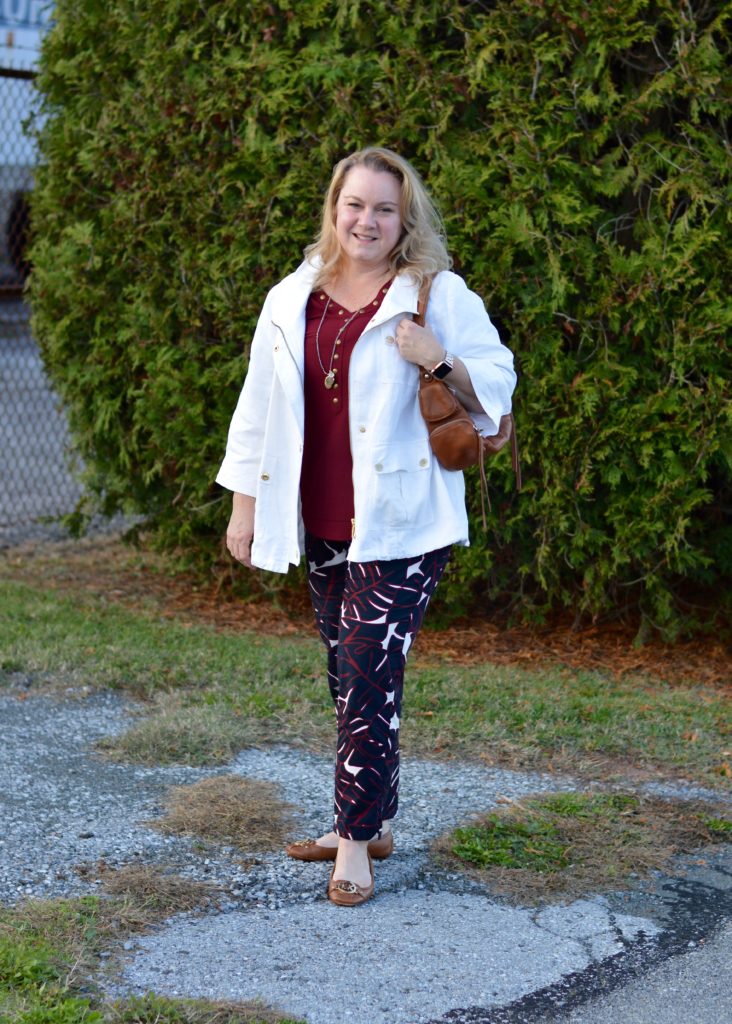 (Retail: $160) You might be wondering if white is a good choice for fall, but it is a great alternative to black, gray, or camel coats that seem to be autumnal staples for outerwear. White is neutral and looks great with almost any outfit.
The fit is a bit over-sized, which is perfect for layering over chunky fall sweaters. For this look, I paired it with a burgundy Hawthorne blouse accented with brass embellishments and a pair of printed trousers from Ann Taylor.
Hawthorn is a Stitch Fix brand, and this blouse probably retailed for about $50. My Goodwill Keystone Area cost was $4.75.
You all know I love a great printed pant, and these navy, burgundy, and white trousers from Ann Taylor are a perfect dark floral for fall.
Goodwill's price was a cost-effective $4.75, whereas at the mall they would have sold for $98. I could pair them with a white wool sweater this winter or a lightweight blouse next spring. To give them a more casual feel, I'd add a chambray or denim shirt, knotted in the front.
I kept my shoes and bag neutral with a warm brown hue.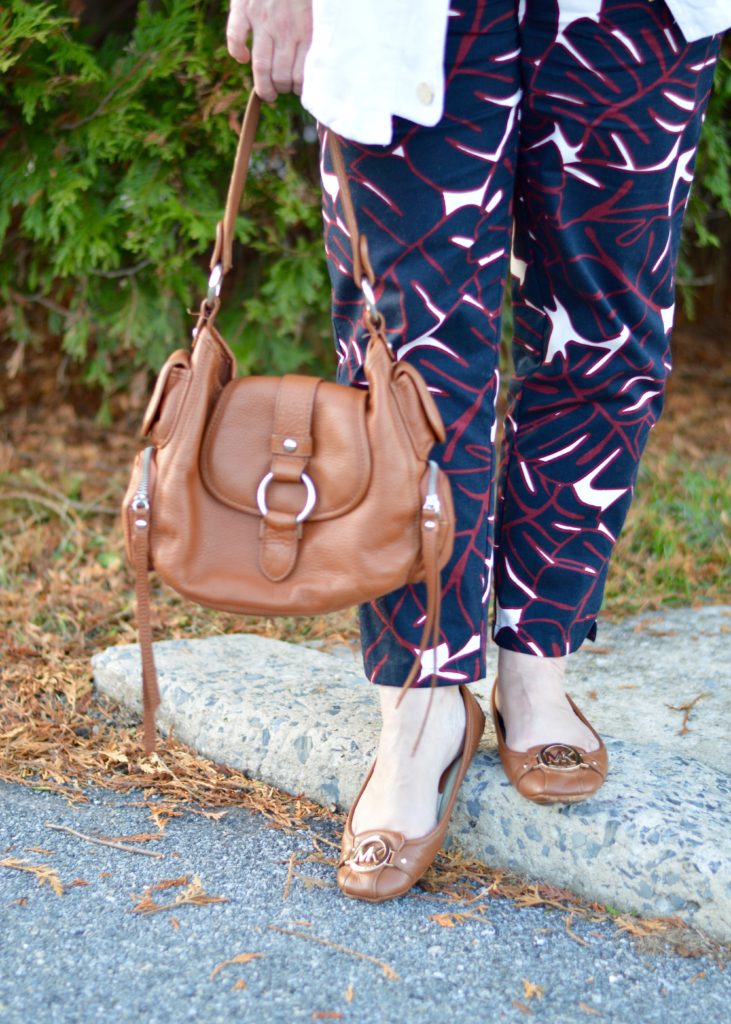 The classic Michael Kors flats were just $4.99. They are great for my busy day job at school or still look polished with jeans while running errands on the weekend. This exact style is still available online for $99. The Banana Republic purse was used all summer as my go-to bag. I love all the pockets and the price – $6.97. (Retail estimate: $150).
Goodwill Keystone Area lets me break fashion rules (real or publicly assumed!) by offering all colors, styles, and trends at prices that mall stores can't touch while helping my local community. That's a win-win in my fashion rulebook!
From my closet to yours,
Kirsten
Coat: $6.50
Blouse: $4.75
Pants: $4.75
Shoes: $4.99
Bag: $6.97
Total: $27.96
Retail: $557+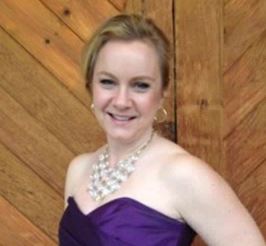 About The Blogger
Kirsten is a 40-something mom, wife and marketing professional. She loves all things crafty, tasty and fashionable, especially while being frugal. She enjoys hunting for treasures at her local Goodwill Keystone Area stores to decorate her home and wardrobe.