Dressing up in October, doesn't always mean a costume. Have some fun with your outfits by mixing in some spooky, stylish pieces into your everyday wardrobe for the month.
My teenager found this beige and black skull sweater by Self Esteem at Goodwill in Trappe, PA.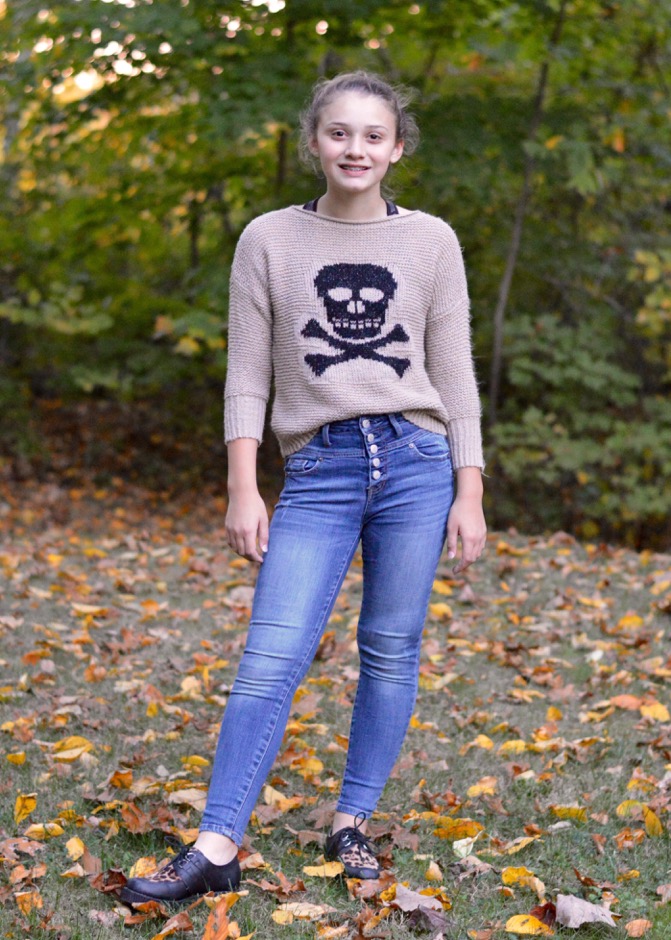 It became the basis for a fabulous fall look. While she can probably wear this sweater any time of year, it's perfect for the Halloween season.
We paired it with the classic favorite of teenagers everywhere: skinny jeans. This high-waisted pair by Aeropostale is already one of her favorites. Jeans from Goodwill can already be soft and broken in from multiple washings, which is a benefit to me and my kids. These typically sell for around $50, but I paid just $5.50!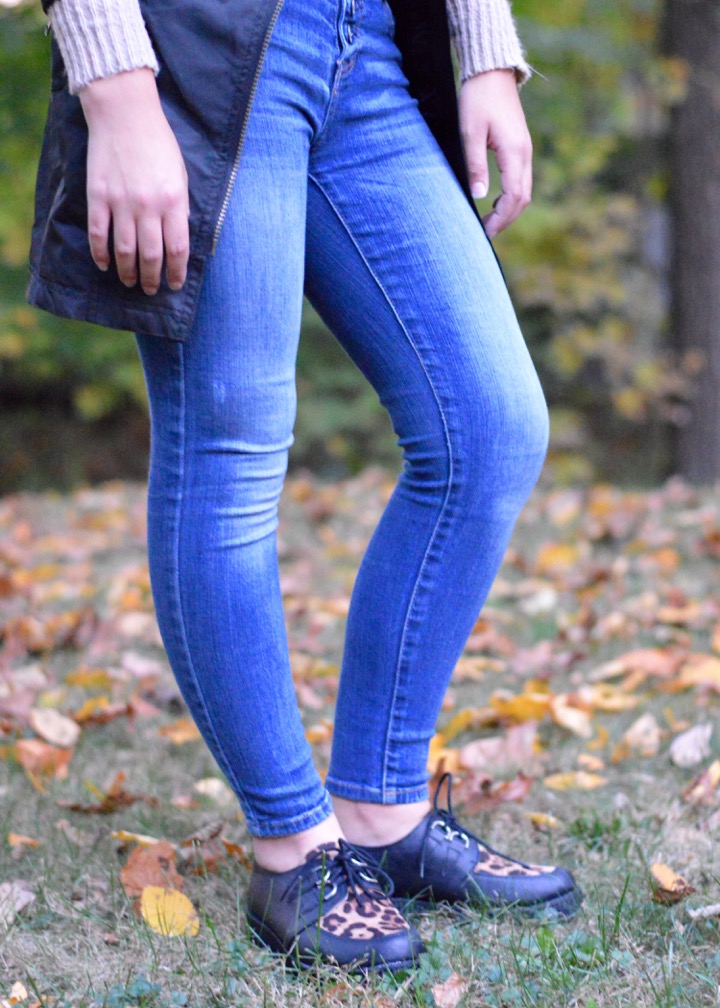 Topping off the sweater is a ¾ sleeved black trench by New York YOKZ. A light trench coat is a trendy alternative to a zippered hoodie this time of year. You can easily layer it over a t-shirt or a sweater and add a scarf later in the season.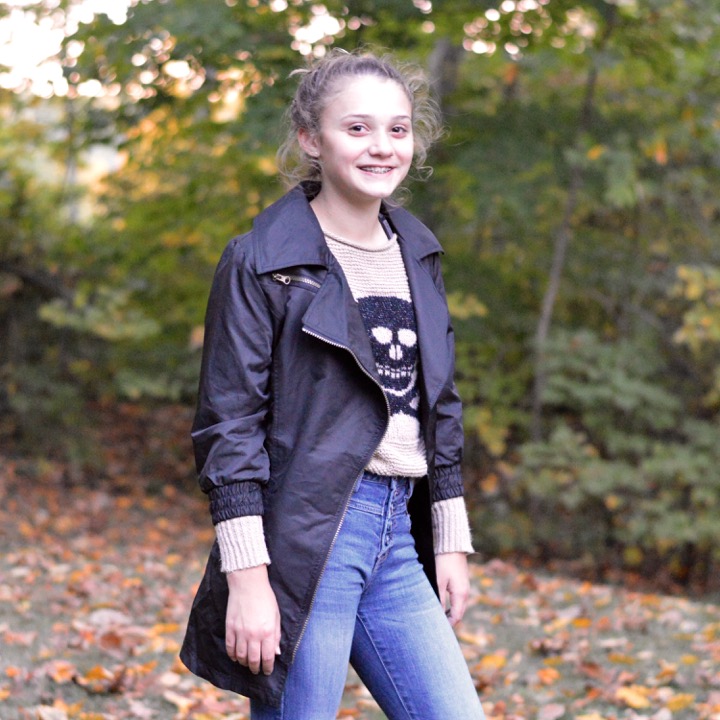 Lastly we added the comfortable black, leopard oxfords by Refresh instead of her regular sneakers or boots.
All of these pieces are great on their own, but together they create the perfect creepy look for October.
Goodwill gives me the ability to buy fun clothes for my kids that they can enjoy for just a season or two before I donate them back! It's the fashion circle of life!
Goodwill – Trappe, PA:
Sweater: $4.75
Goodwill – Ephrata, PA:
Coat: $4.75
Goodwill – East Earl, PA:
Shoes: $6.97
Goodwill – Morgantown, PA:
Jeans: $5.50
Total: $21.97
About The Blogger
Kirsten is a 40-something mom, wife and marketing professional. She loves all things crafty, tasty and fashionable, especially while being frugal. She enjoys hunting for treasures at her local Goodwill stores to decorate her home and wardrobe. She is a stylist and volunteer for the fundraiser the Goodwill Runway Show, which is held every spring in Reading, PA.