With the stress of the pandemic, the holidays can't come soon enough. While whatever holiday you celebrate might look entirely different, why not enjoy the spirit of the season a little early this year? Goodwill Keystone Area is a great place to start shopping for festive clothing, décor, and accessories. Their aisles and shelves have been filled with holiday items for several weeks now and they are just gearing up for more merchandise as we get closer to December.
Radio stations have been serenading you with Christmas music, stores have been filled with seasonal merchandise, and the weather is finally turning colder. Coffee shops have released their winter flavors and Black Friday deals are being promoted online and on TV. So, I'm not waiting to wear the velvets, brocades, and sparkly fabrics I might have saved for closer to Christmas.
The rich velvet of this vintage tapestry jacket from ManyUs is perfect for our small Thanksgiving get together, but will also look good with a few shiny accessories closer to Christmas.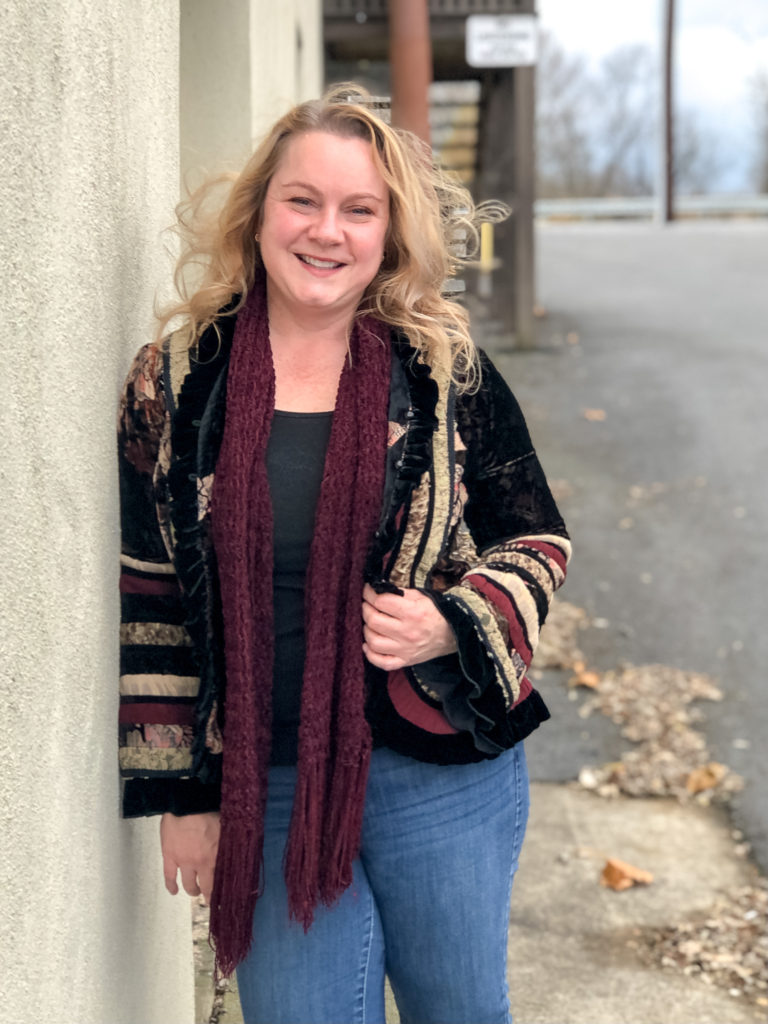 The pieced detailing and the subtle pops of burgundy and floral fabric give it a polished, but bohemian vibe. (Goodwill: $6.50; Retail $225.00) It would also look great thrown on over a little black dress. I'll be giving thanks for my family and friends this year, even if I can't be with all of them.
Today I styled the jacket with a simple black Target tank top (Goodwill: $4.25; Retail $12.00) and Loft skinny jeans (Goodwill: $4.75; Retail: $79.00).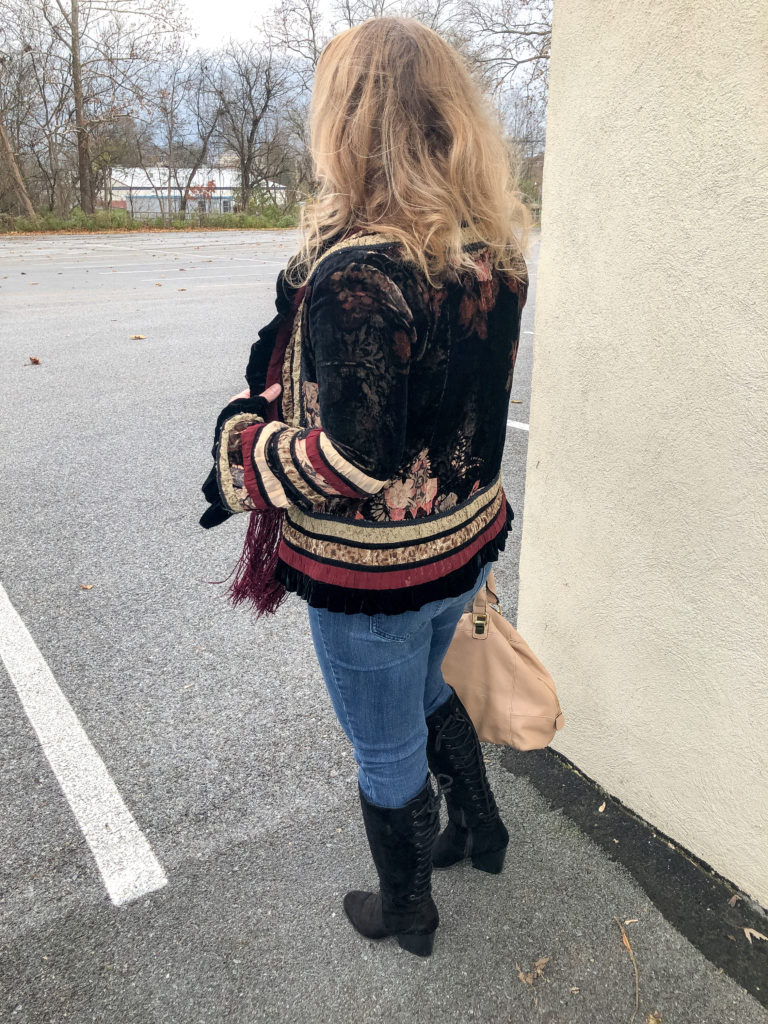 These pieces are great under almost anything – a blazer, a cardigan, or an oversized button-down flannel shirt.
For accessories, I added a chenille burgundy scary ($1.97), Sam Edelman lace-up boots (Goodwill: $10.00; Retail $119), and a large beige bag from Steve Madden (Goodwill: 6.99; Retail: $100).
Twinkling lights, bright colors, and ugly Christmas sweaters are just what the world needs right now. With the stress of the pandemic, it's not too early to put up those decorations and get in the spirit – even if it's just a festive outfit. Head to your closest Goodwill Keystone Area store and pick up something that brightens your day and know that your purchases help fund programs and services to help people with disabilities learn job and life skills. If that isn't a reason to smile at the holidays, I don't know what it.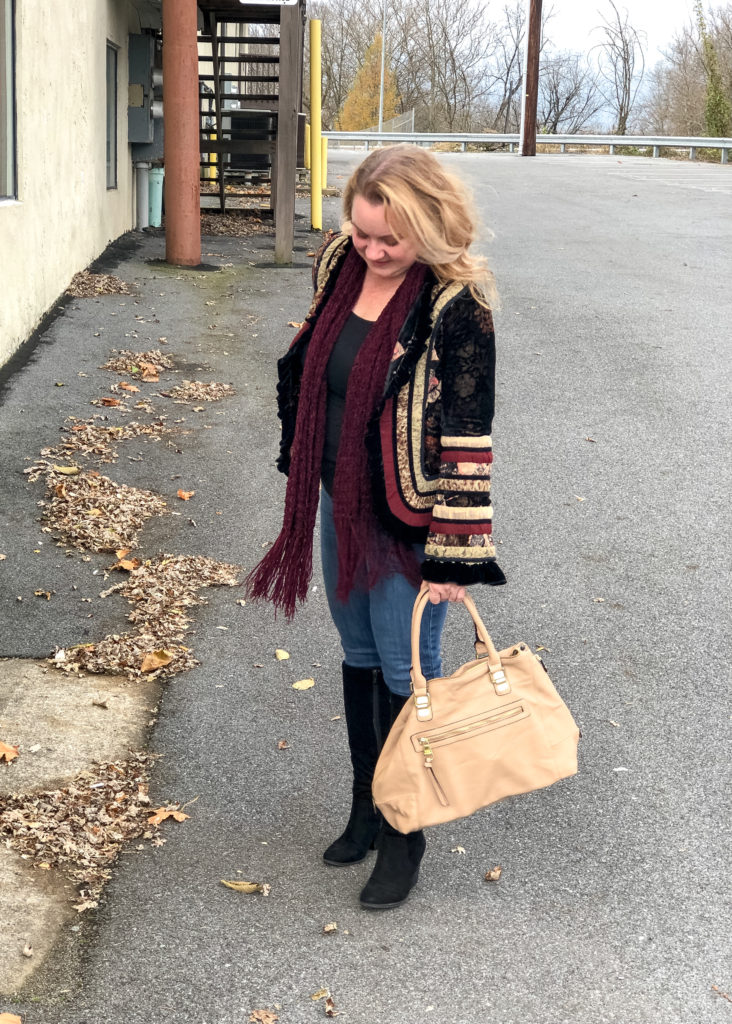 From my closet to yours,
Kirsten
Blazer: $6.50
Tank top: $4.25
Jeans: $4.75
Scarf: $1.97
Shoes: $10.00
Bag: $6.99
Total: $34.46
Retail: $555.00+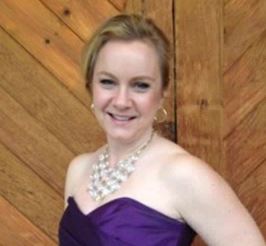 About The Blogger
Kirsten is a 40-something mom, wife and marketing professional. She loves all things crafty, tasty and fashionable, especially while being frugal. She enjoys hunting for treasures at her local Goodwill Keystone Area stores to decorate her home and wardrobe.