Brights, stripes and neutrals brewed together in one outfit definitely makes this one caffeinated look! For a Saturday afternoon of running errands, I came up with this comfortable, casual outfit for a stop at our local coffee roasters. Pulling this outfit together is just as easy as throwing on jeans and a sweater, but much more fashionable.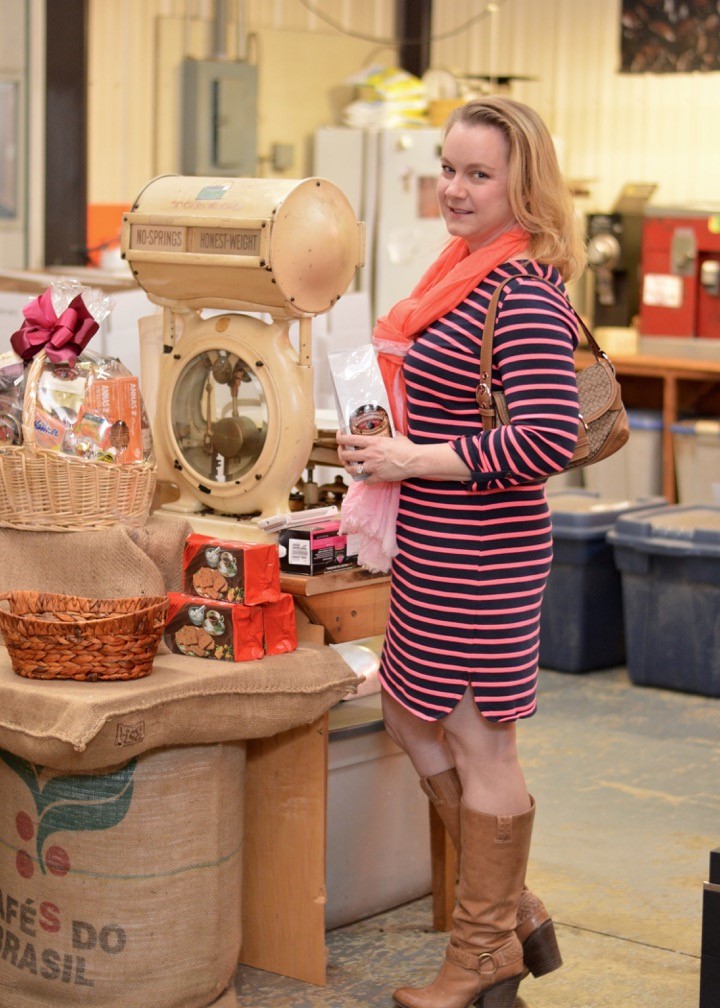 The French terry jersey dress from Mossimo (Target) is as soft as your favorite old college sweatshirt, but much more stylish. The navy and neon pink stripes add bold color and flair. I tied the pink and orange ombré scarf in a slipknot in place of a necklace. Google "scarf tying" and you will find dozens of videos to up your scarf-typing skills.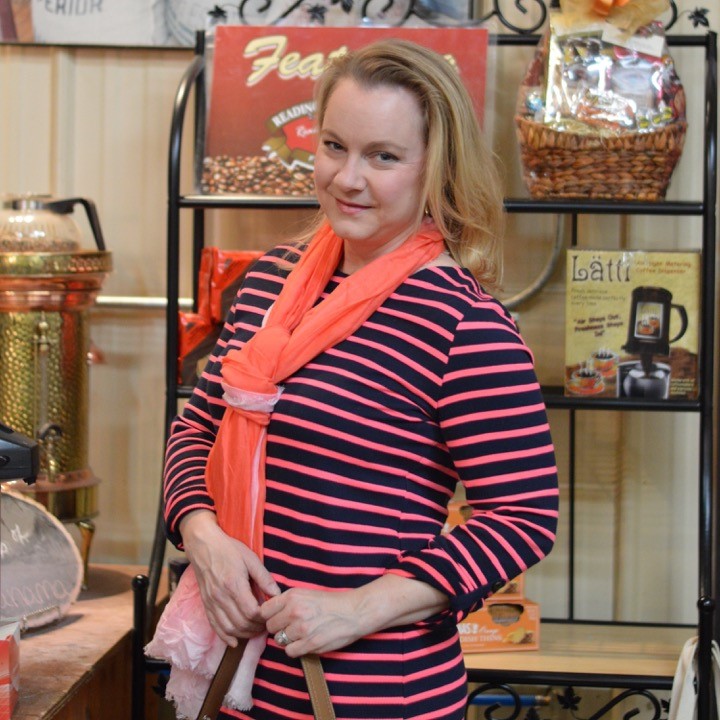 The café-colored leather and jacquard fabric genuine Coach shoulder bag and leather cowboy boots (previously bought from Goodwill and in heavy rotation in my wardrobe with dresses and skinny jeans) added the right splash of neutral sensibility to the bright dress and scarf.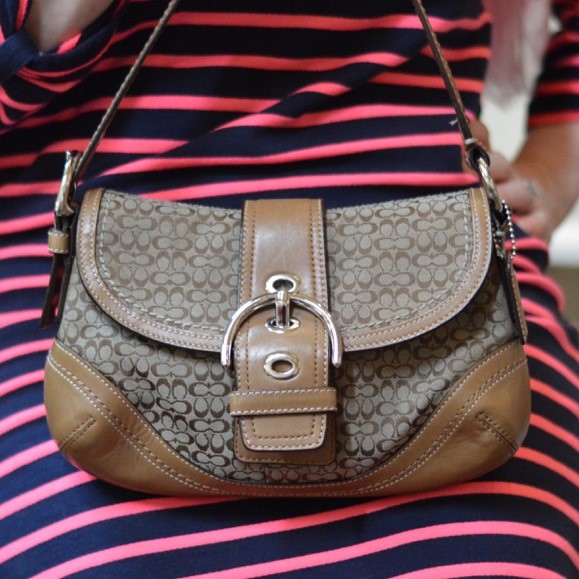 Up your weekend game and break out of the jeans, sneakers and shirt look. You're wardrobe will thank you!
Goodwill in Morgantown:
Dress: $2.99
Scarf: $4.97
Goodwill in Royersford:
Purse: $15.97
Total:  $23.93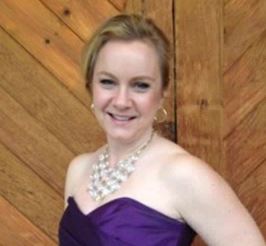 About The Blogger
Kirsten is a 40-something mom, wife and marketing professional. She loves all things crafty, tasty and fashionable, especially while being frugal. She enjoys hunting for treasures at her local Goodwill stores to decorate her home and wardrobe. She is a stylist and volunteer for the fundraiser the Goodwill Runway Show, which is held every spring in Reading, PA.