I am completely ready for sweater weather, but the fall temperatures are not cooperating yet. On the day I shot this blog post, it was 82 degrees. But, it won't last.
This gorgeous pumpkin-spice colored wool sweater from J Crew has been patiently waiting in my closet until fall.
I found it last summer and put it aside. This shade is perfect for autumn. The rich color and textured pattern are classic, yet still modern. I paired it with this vintage Japanese scarf from that I discovered at the Goodwill Outlet in Reading. Scarves are a great, inexpensive way to dress up any outfit from jeans to dresses or a suit. And Goodwill stores are usually a great place up to pick up several scarves to update your wardrobe for only a few dollars.
Premium denim is one of my favorite things to search for at Goodwill. And this pair is another one of my best finds. These jeans from Hudson (an American company favored by celebrities) were found at the Morgantown store for only $6.50. Retail on this style is about $200, so I was very excited to add these to my collection.
I rounded out my look with pointy-toed suede booties by Nine West ($6.97) and a leopard print bangle ($1.97).
All I need now is the cool weather to enjoy sweater weather!
– Kirsten
Goodwill, Morgantown, PA:
Bangle: $1.97
Jeans: $6.50
Goodwill, Shillington, PA:
Sweater: $6.50
Boots: $6.97
Goodwill Outlet, Reading (Mt. Penn), PA:
Scarf: $0.60
Total: $21.94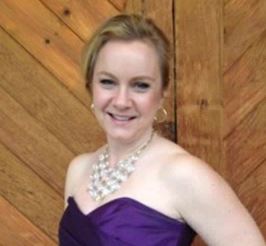 About The Blogger
Kirsten is a 40-something mom, wife and marketing professional. She loves all things crafty, tasty and fashionable, especially while being frugal. She enjoys hunting for treasures at her local Goodwill stores to decorate her home and wardrobe. She is a stylist and volunteer for the fundraiser the Goodwill Runway Show, which is held every spring in Reading, PA.