Depending on what holiday you celebrate this season, you may be wearing a lot of red and green or silver and blue. But, there are so many other festive colors out there that can help you celebrate the season!
My friend Laura is modeling a colorful casual outfit, perfect for shopping or brunching with friends at the holiday. The trendy velvet jacket, in a gorgeous lime green, is by Ellen Tracy.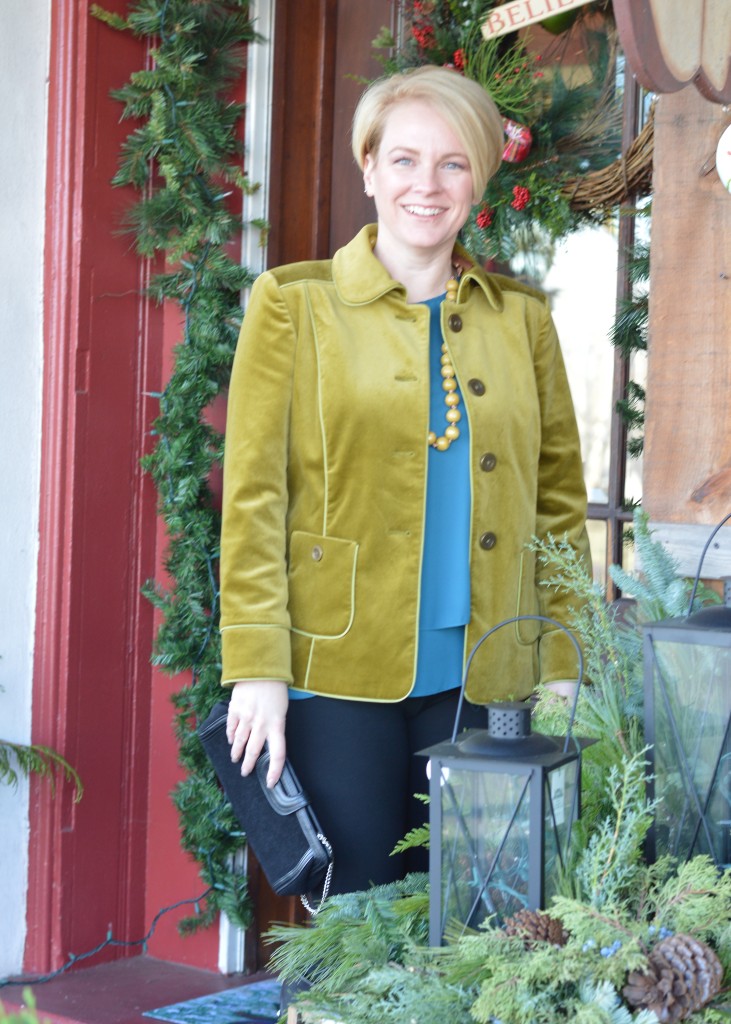 Laura picked it up on our Goodwill Thrift Trip last September, which is also where I met and befriended her and she's now part of my Goodwill Gang! Ellen Tracy items are featured at stores like Nordstrom and this blazer probably retailed for about $150.
She paired it with the contrasting, but vibrant turquoise blouse. The bright green and blue play off each other beautifully.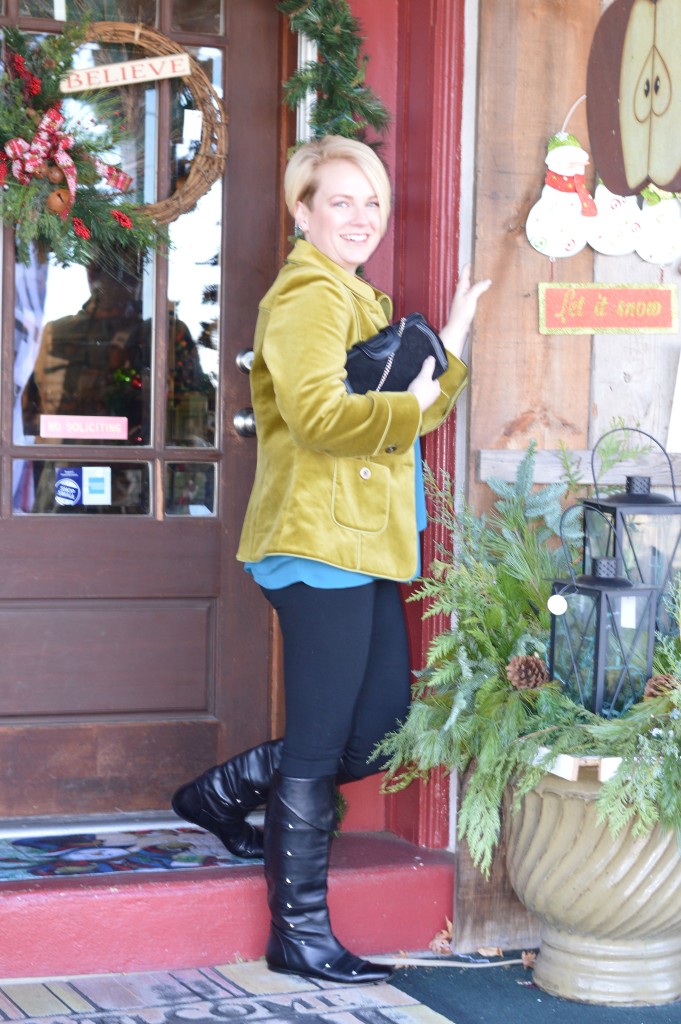 The rest of the outfit features not-so-basic black. The leggings were Laura's own, but the flat, leather, studded boots by Botkier are a fabulous designer find.
Boots like this retail for about $250. Botkier New York is a contemporary leather accessories line carrying designer handbags and shoes for girls who are going places. Monica Botkier, a New Yorker, started her career as a fashion photographer before finding her calling as a handbag designer. Her pieces (including handbags and shoes) are now sold the world over in some of the most prestigious department stores and boutiques.
The suede clutch is by Loft and is big enough to hold her essentials.
Bags like this retail for about $60, so I saved about 90%!
Don't limit yourself to "traditional" colors this season. Branch out and experiment with festive hues, and pairing them with some high-end designer boots doesn't hurt either! Be on the lookout at your local Goodwill for some standout colors this December!
Blazer: $6.50
Blouse: $3.95
Clutch: $6.97
Boots: $12.97
Total: $30.39
Retail estimate: $500+
This look was almost 95% off retail!
From my closet to yours,
Kirsten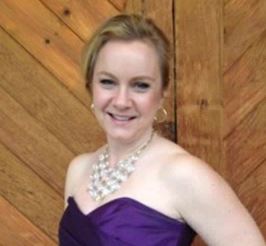 About The Blogger
Kirsten is a 40-something mom, wife and marketing professional. She loves all things crafty, tasty and fashionable, especially while being frugal. She enjoys hunting for treasures at her local Goodwill Keystone Area stores to decorate her home and wardrobe. Meet up with her at one of Goodwill's shopping events! Check the event pages for details.