…bring May flowers, or in this case, flowered pink clutches. Looking chic while dodging the raindrops is possible with a unique raincoat and accessories.
Recently, I ventured to Goodwill in Frazer, PA (the store along Route 30). It is a tiny little store tucked in a shopping plaza. It might be small, but it is packed with excellent finds. All the pieces feel like they have been curated for a cozy upscale boutique. It is definitely worth a visit!
The cotton and nylon, khaki trench coat from Ann Taylor Loft immediately caught my eye with its unique shaping and ruffles.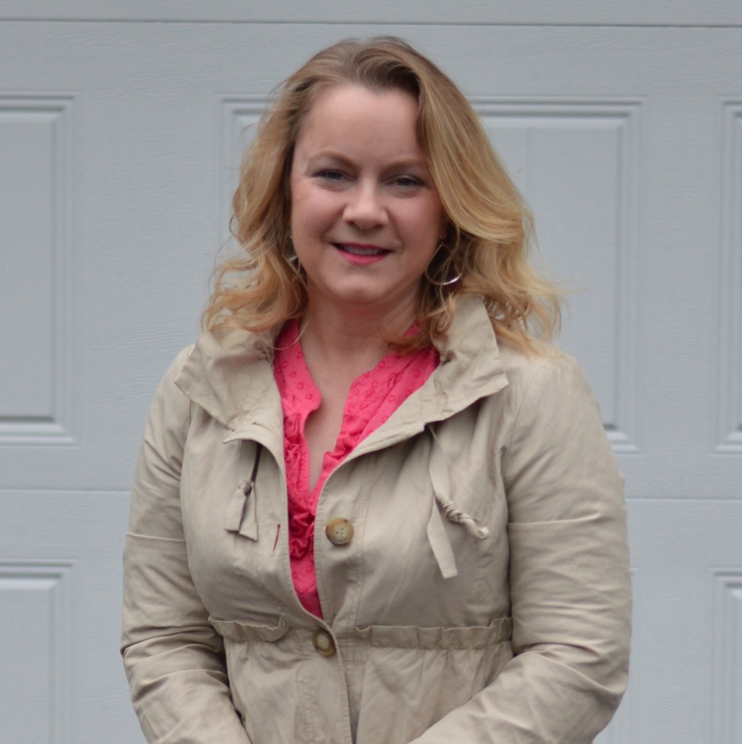 It goes perfectly with jeans on the weekend or over a dress for work during the week. I could have chosen from so many wonderful bags, but the pink raffia envelope clutch with the lime green lining and striped ribbon accent needed to go home with me!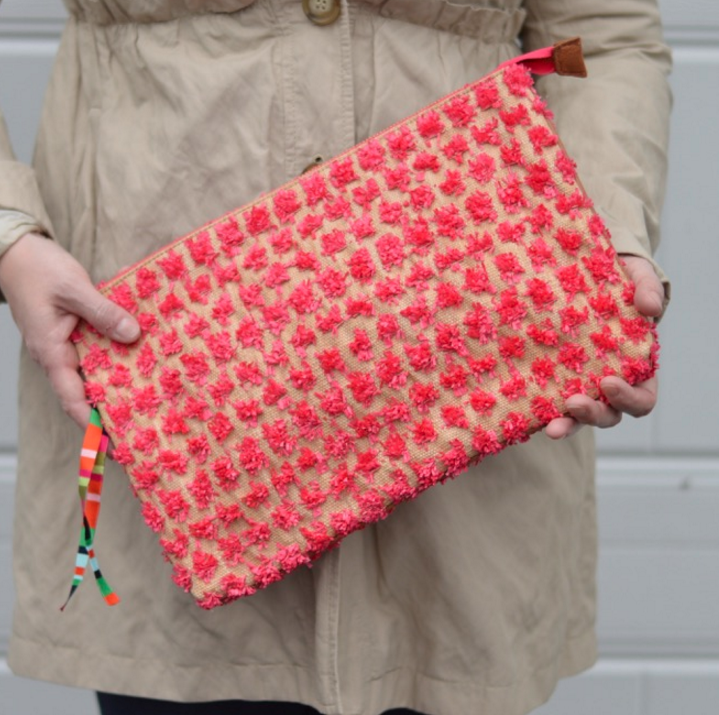 After a little research, I found that the brand "Miss Albright Specialty" is a capsule collection from Anthropologie. The original retail price was probably around $50, but I only paid $9.97! I will definitely be on the lookout for more of this brand at Goodwill!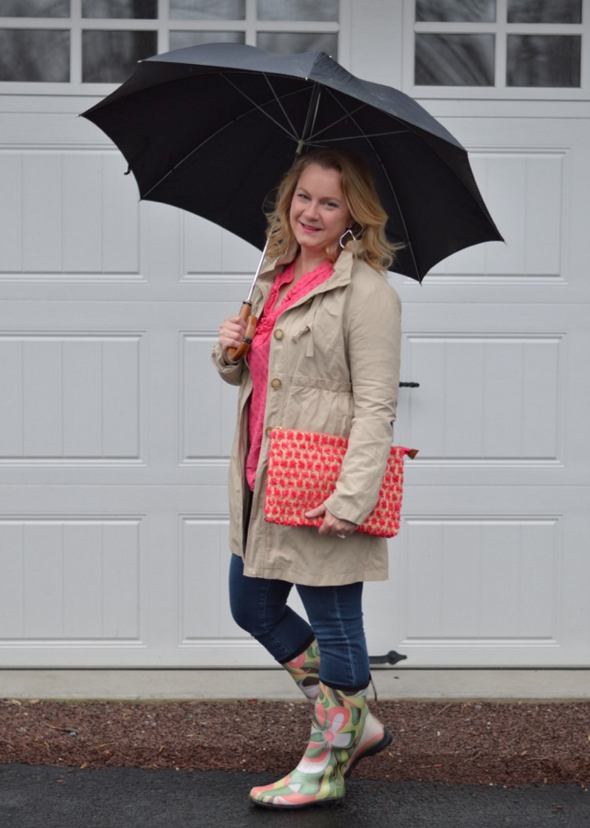 TIP: When shopping, having a smartphone handy to do a little digging on brands you aren't familiar with could help you uncover some stylish treasures.
Happy Hunting!
Kirsten
Goodwill in Frazer, PA:
Raincoat: $15.50
Clutch: $9.97
Total: $25.47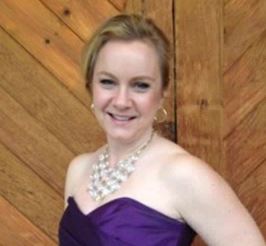 About The Blogger
Kirsten is a 40-something mom, wife and marketing professional. She loves all things crafty, tasty and fashionable, especially while being frugal. She enjoys hunting for treasures at her local Goodwill stores to decorate her home and wardrobe. She is a stylist and volunteer for the fundraiser the Goodwill Runway Show, which is held every spring in Reading, PA.