Hire a Vet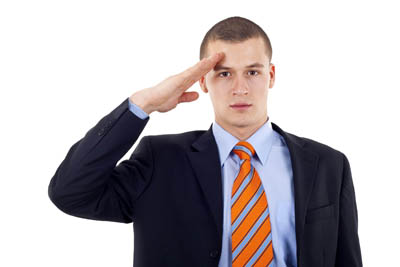 Hire a Vet.
Did you know that the unemployment rate for Veterans age 18 to 24 is 21.4%? And in 2013, the unemployment rate for veterans as a whole was 6.6%?
You can help. Hire a Vet.
We assist Vets in returning to the workforce.
Vets are motivated and appreciate the opportunity to WORK!
"The skills I learned in the military, like leadership and ethical behavior, are what I use in my career."
What is VetSuccess?

Since the transition from military to civilian life can be challenging, the Department of Veterans Affairs has created a program called VetSuccess. VetSuccess offers disabled Vets counseling, training, education and other services needed to prepare, find and keep suitable jobs. Goodwill has paired with the VetSuccess program to help Vets find jobs.

How Goodwill Helps?

It's a free service - no fees.
We pre-screen Vets to make sure that they fit the job and your business.
We offer job coaching and long-term support services.
You may qualify for tax credits and other financial incentives.
Talk to a VetSuccess Specialist to find a dedicated, hard-working employee.
Contact
Phone: 888.460.5121