Goodwill Keystone Area Employee Earns Statewide Achievement Award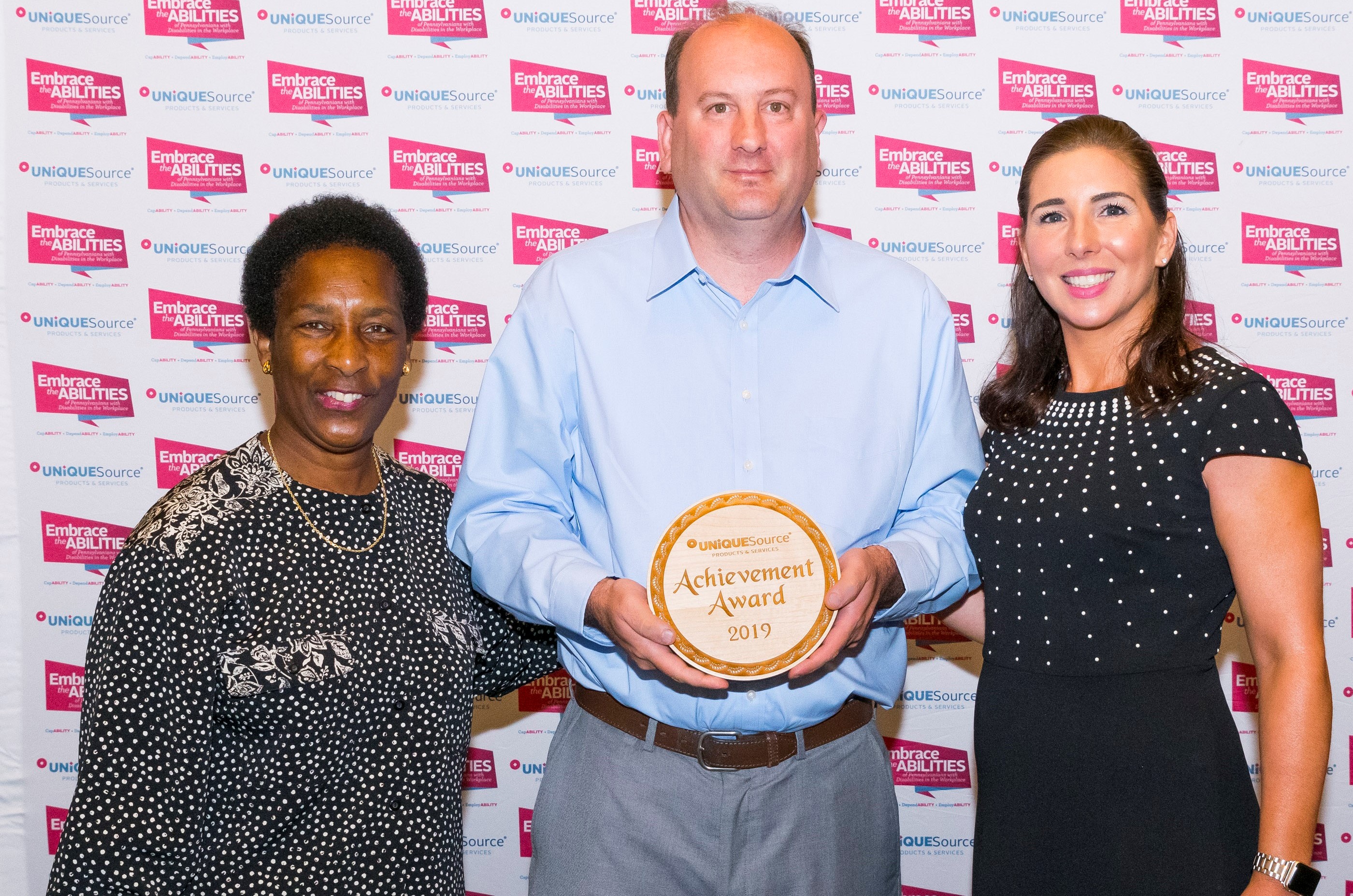 In his role as a photo ID technician at Riverfront Office Center in Harrisburg, Charles Glunz has never called off or been late for work – and he has been working there for more than 20 years! Along with being dependable, Charles demonstrates patience, hard work and encouragement to his co-workers, which are an asset in helping to train new technicians.
Charles also takes pride is providing excellent customer service to the public. "The public has taught me that patience, good communications skills and a smile are keys to a satisfied customer," Charles said.
For his outstanding work and attributes, Charles was one of nearly 30 individuals across Pennsylvania to recently earn the UniqueSource Achievement Award. This award recognizes remarkable workers from around the state who demonstrate exceptional character in living and coping with disabilities, particularly in the workplace.
UniqueSource Products & Services is an agency that partners with Goodwill Keystone Area and other organizations in Pennsylvania to identify, market and deliver products and services that create employment opportunities for people with disabilities. Currently, Goodwill Keystone Area employees serve as greeters and photo ID technicians at various photo ID sites as well as provide custodial services to a number of state facilities.
"All of the Pennsylvanians employed by our members are motivated to work by the same elements of life as everyone in society," UniqueSource's Executive Vice President of Operations Lisa Biggica said. "We go to work to obtain greater financial stability, self-worth, achieve a higher degree of independence and make a difference in our communities."
Congratulations Charles on this wonderful honor!