5 Things to Know About Goodwill Keystone Area

Our Stores and Business Services Support our Mission Services
A lot of folks think that the purpose of our stores is to sell items to people who have low incomes. While we're happy we can provide affordable goods, we are more than just a store. Our mission is to support persons with disabilities and other barriers to independence in achieving their fullest potential as workers and as members of the broader community. When we sell those items, the money is used to fund programs and services that teach job and life skills to people with disabilities and other barrier with independence.
In addition to operating thrift stores, Goodwill Keystone Area, a nonprofit, provides business services such as custodial and labor fulfillment services to businesses and government. Our stores and business services fund our mission and create paid job training opportunities for people with disabilities and other barriers to independence.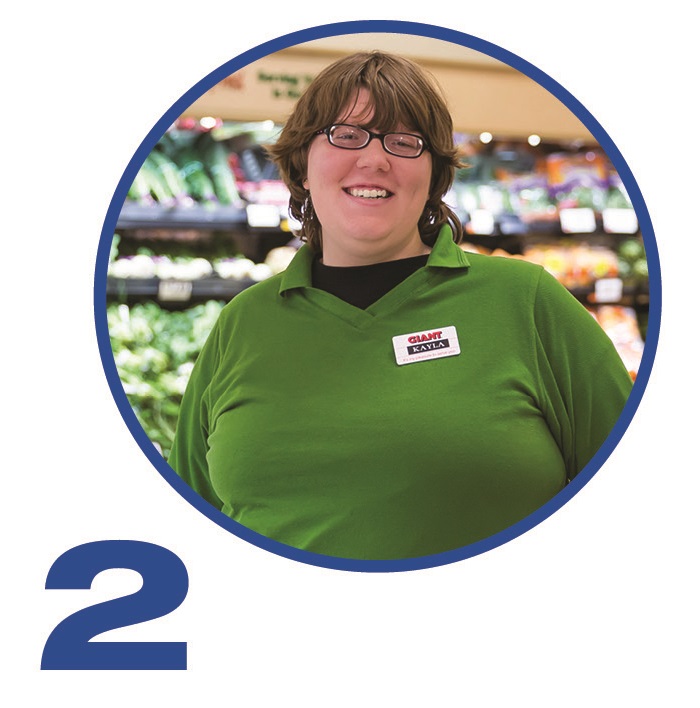 This year, we helped someone you know
Most likely Goodwill has helped someone you know or met in your community. Maybe a son, daughter, brother, sister of a friend, neighbor or co-worker participated in a Goodwill job program or service. We may have helped them write a resume or taught them how to interview for a job. Perhaps they received benefits counseling regarding Supplemental Security Income (SSI) or Social Security Disability Insurance (SSDI). This year 4,153 people received life-changing services from Goodwill Keystone Area.
Goodwill Keystone Area is a member of Goodwill Industries International, a network of 165 community-based organizations in the United States, Canada and 13 other countries. We have a national impact, yet we are locally driven. When you support Goodwill, you are giving a hand up, rather than a hand out.

92 Cents of Every Dollar we Earn Goes Directly to our Program
Many charities spend a high percentage of their income on overhead and fundraising. We don't. When you shop in our stores or donate to Goodwill, 92% of that money goes directly into the programs and services we talked about earlier. Sure, overhead expense isn't the only way to judge a responsible charity, but it is important. And so is this: Nationwide, Goodwill is rated an "A" grade by Charity Watch, and was recently named one of the country's "20 Most Inspiring Companies" by Forbes Magazine.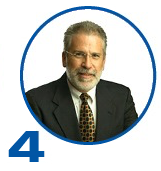 This is John. He is our CEO.
Our President and CEO, John McHenry, has over 45 years of experience with Goodwill Keystone Area in a variety of roles throughout his tenure and most recently served as Executive Vice President. He became the President and CEO of Goodwill Keystone Area in January 2018. John holds a B.S. in Marketing from Pennsylvania State University.  
You may have heard that Goodwill is "owned." Like all nonprofit organizations, Goodwill is directed by respected local community and business leaders who make up a volunteer board of directors, so Goodwill isn't "owned" by anybody. In a nonprofit with paid staff, an important role of a board is its governance function: to hold staff accountable to the community purpose. The board ensures that the organization complies with tax and legal requirements and uses funds efficiently towards fulfilling the organization's mission.
Our President and CEO reports to the board of directors. They hold the CEO accountable in leading the organization, managing more than 1,500 employees, and ensuring that Goodwill Keystone Area is fulfilling its mission. Furthermore, our board of directors sets the CEO's salary and has a rigorous process to determine compensation based on the impact of leadership, strategic goals and performance. Also, the board follows the regulations of fair compensation for a nonprofit CEO set by the IRS.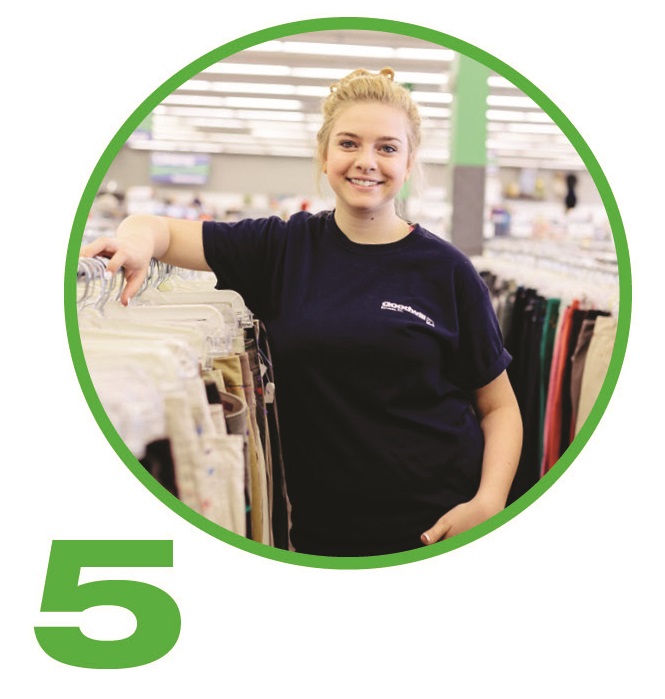 All of our Employees Earn More than the Minimum Wage
That applies to every one of our 1,500+ employees, who earn at least $9.00/hour. Additionally, we offer benefits and education assistance programs.
Sometimes we receive questions about one of the tools that some agencies, including Goodwill Keystone Area, use to help people with significant and multiple disabilities called the Special Minimum Wage Certificate, authorized under the Fair Labor Standards Act Section 14(c). Work is the first and preferred outcome for all Pennsylvanians and as such we are retooling our primary service outcome as competitive integrated employment and will sunset those services that utilize the Special Minimum Wage Certificate by July 2018. Goodwill Keystone Area is committed to helping individuals achieve competitive integrated employment.
We will help anyone from our facility-based, pre-vocational services, which always had a goal to moving toward competitive employment, who is interested in exploring the world of work. For those who do not want to explore competitive employment or who are in programs that are not focused on employment, we will work with individuals, their families and their teams to identify what programs or services in the community will meet their life goal and develop a transition plan.
Mission
Goodwill Keystone Area is a nonprofit serving 22 counties in Southeast and Central Pennsylvania. Our mission is to support persons with disabilities and other barriers to independence in achieving their fullest potential as workers and as members of the broader community.