Logistics Apprenticeship
The Apprenticeship Difference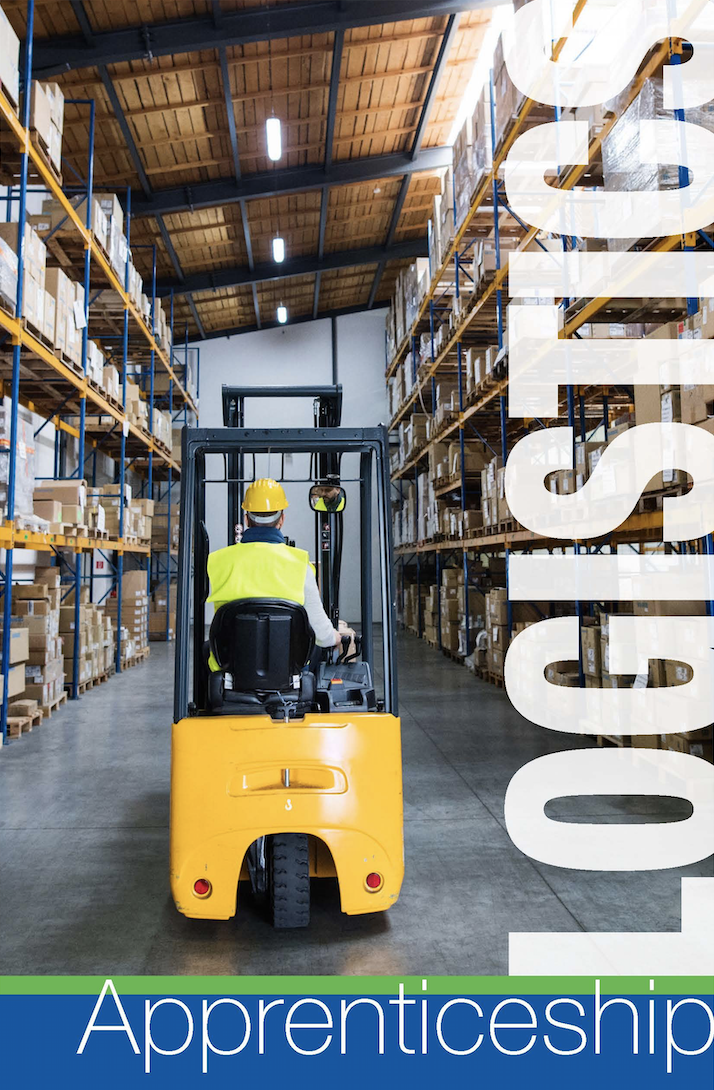 To apply, click the APPLY TODAY link below to view the PDF application. Once the PDF opens, find the "Download PDF" option at the top right of your browser or cell phone to save the file to your computer or phone. Then open the file with your computer PDF viewer and fill in the fields or print it out to fill in.E-mail completed PDF to: Joe Guty at jguty@yourgoodwill.org 
If you have any issues or questions, please email jguty@yourgoodwill.org.
The shortage of skilled workers is having a profound impact on the logistics industry as businesses strive to meet their complex supply chain challenges. Apprenticeship programs are an effective solution to help address this issue.
Different from other work-based training programs, apprenticeships enable new and existing hires to become part of your workforce, earn wages while in training, and receive a combination of classroom learning and on-the-job training. At the same time, apprenticeships help businesses develop highly skilled employees, increase productivity and retention, and lower the cost of recruitment.
Logistics Technician Apprenticeship
Sponsored by Goodwill Keystone Area, the Logistics Technician Apprenticeship is an 18-month program that provides workers with training to master competencies that will enhance their skills and knowledge of the logistics industry. In partnership with a credentialed education provider, the apprenticeship blends both in-person and virtual classroom instruction and real-world training to prepare employees to take on the challenges of a growing industry.
Consider the Benefits
Address needed competencies
Increase worker productivity
Reduce onboarding costs
Improve retention rates
Build skilled-labor pipeline
Enjoy strong partnerships
How It Works
272 hours of classroom instruction and e-learning by Goodwill logistics trainer and credentialed education provider includes hard- and soft-skills training and OSHA certification.
Goodwill provides a logistics trainer who works with the apprentice for the 18-month, 3,048-hour program. The logistics trainer both provides and coordinates related technical instruction with a certified education provider, identifies and eliminates barriers to success, and serves as a liaison between the employer and apprentice.
On-the-job training provides hands-on opportunities for apprentices to further develop their logistics skills. Mentors identified from your team will demonstrate competencies and oversee the apprentice with help from the Goodwill logistics trainer.
Each apprentice who completes the program is credentialed as a Logistics Technician Journeyperson by the Pennsylvania Department of Labor and Industry, which is recognized nationally.
Related Technical Instruction (RTI)
The related instruction courses offered through the certified education provider may include: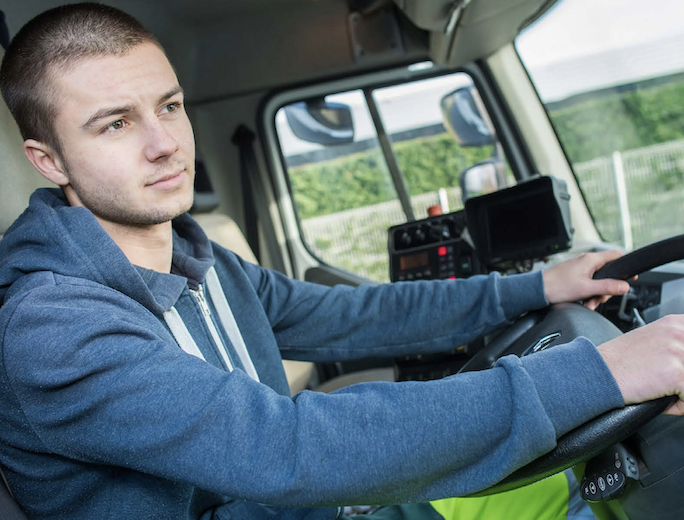 Customs
Dispatch and Tracking Operations
First Aid and CPR Certification
Global Supply Chain and the Logistics Environment
Intro to Computers, Word, Excel and Basic Math
OSHA 10
Quality Control, Product Receiving and Product Storing
Safe Equipment Handling and Material Handling Equipment
The program also includes soft-skills training – a highly sought-after pre-requisite in today's logistics industry. All apprentices receive 160 hours of training that focus on interpersonal skills, communication skills, teamwork and collaboration, adaptability, problem-solving, critical observation and conflict resolution.
Employer Responsibilities
Agree to open slot(s) for apprenticeship
Identify team members to serve as mentors
Provide feedback and assessment of apprentice's progress
Identify a career path forward and wage progression as the apprentice masters competencies
On-The-Job Competencies
Utilizing the daily activities in your warehouse, apprentices will be trained by mentors on the following competencies:
Forklift Certification 50 hours
Truck Driving 175 hours
Distribution and Orientation 500 hours
Forklift and Fleet Maintenance 500 hours
Logistics and Scheduling 500 hours
Warehouse Safety 500 hours
Electronic Warehouse Management System 550 hours
FOR MORE INFORMATION CONTACT:
Joe Guty at jguty@yourgoodwill.org