Host a Donation Drive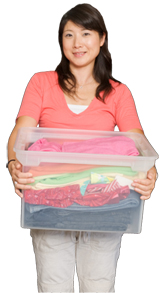 Many businesses, schools and community groups in your area organize Goodwill Donation Drives to help people with disabilities and employment challenges.
If your business, school or community group is interested in hosting a Donation Drive, please call our toll free number, 877.585.0135, or email us at drives@yourgoodwill.org for more information. 
Please Note: Goodwill must have a minimum 4 week notice for any donation drives and donation pick-ups.
For information on Boy Scouts Donation Drives, click here. 
For information on Girl Scouts Donation Drives, click here.
All the clothing collected is resold in our retail stores. The proceeds provide valuable programs and services to individuals facing barriers to employment.
For a complete list of our stores and donation centers please click here.
Thank you for spreading the Goodwill!
Click Here to download our Donation Drive Information Packet.