Goodwill Sale at Bon-Ton March 14 - 24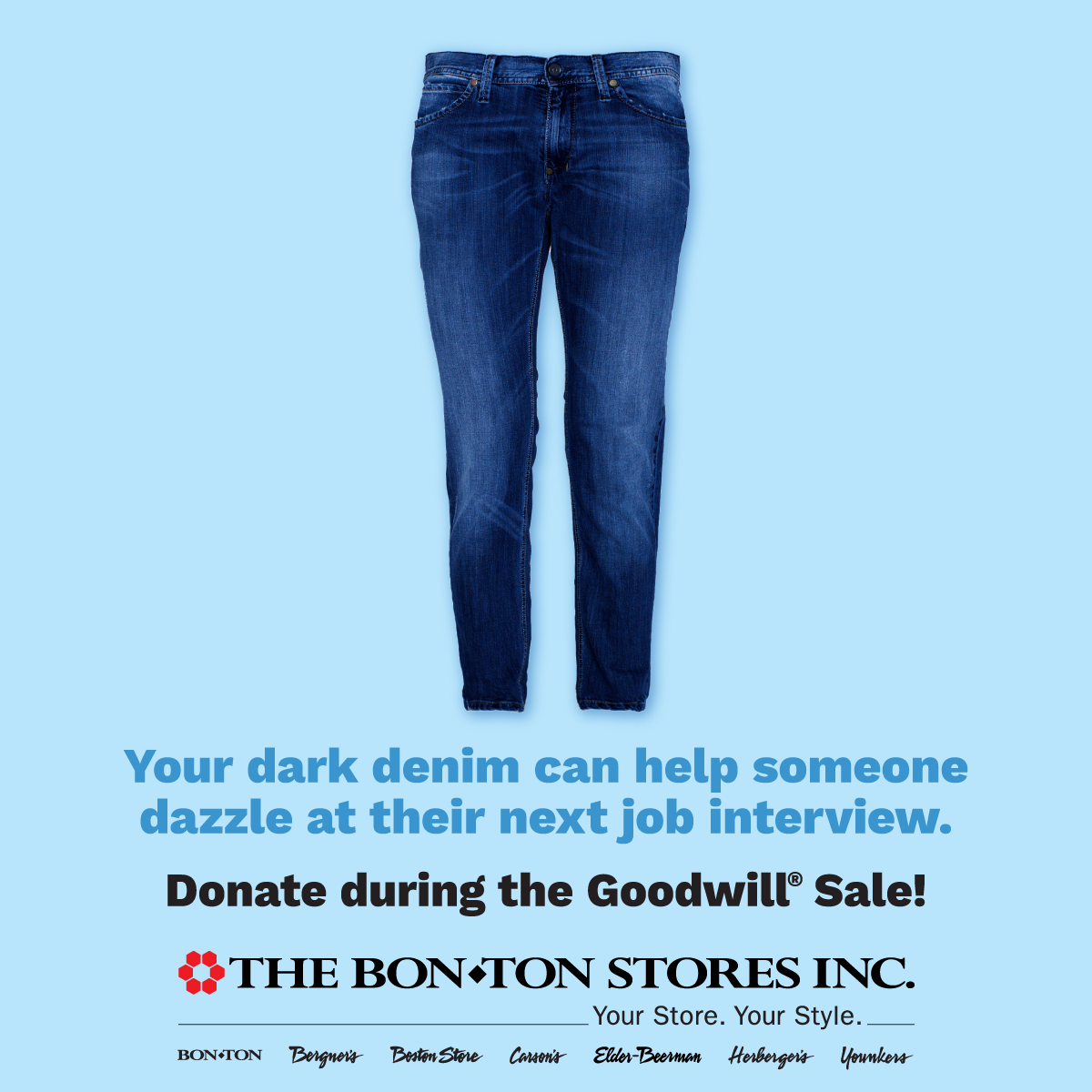 The Goodwill Sale at Bon-Ton starts Wednesday, March 14 and runs until Saturday, March 24. Get your donations ready! 
Stuff the Truck Event - March 14 11:00am-1:00pm at Bon-Ton, Park City Mall, Lancaster, PA. Bring your donations to help us Stuff the Truck! 
How customers can participate/receive coupons:
Customers may bring donations to Bon-Ton Stores during the Goodwill Sale from Wednesday, March 14 – Saturday, March 24, 2018. Clothing donations, including apparel, outerwear, shoes, handbags, and accessories, as well as soft home goods, will be accepted. For each item donated, customers will receive three Goodwill Sale coupon.


Each coupon is good for 30% off one item including most apparel, shoes, handbags, accessories and fine jewelry. The coupon discount is 15% on cosmetics, fragrances watches, tech/electronics, furniture, home store and other categories of merchandise. Check coupons for exclusions. Coupons are valid through the end of the sale.


If customers do not have items to drop off, they can donate $1 to Goodwill at any register at Bon-ton stores in exchange for three Goodwill Sale coupons. 100% of the cash donation benefits programs at Goodwill.


 Additionally, Goodwill Keystone Area Donation Centers will be handing out Bon-Ton coupons (while supplies last), be sure to ask your donation attendant for coupons when donating at Goodwill! 
Find a Goodwill Donation Center Near You