A back-to-school staple for any active girl (or mom-on-the-go) is athletic leggings. But not just any leggings anymore – the kind with pockets are game-changers. Thrown them on to wear to school with a sweatshirt and sneakers, or for most sports practices, yoga classes, a simple jog in the park, or like me – a walk around the neighborhood with my pup, Penny.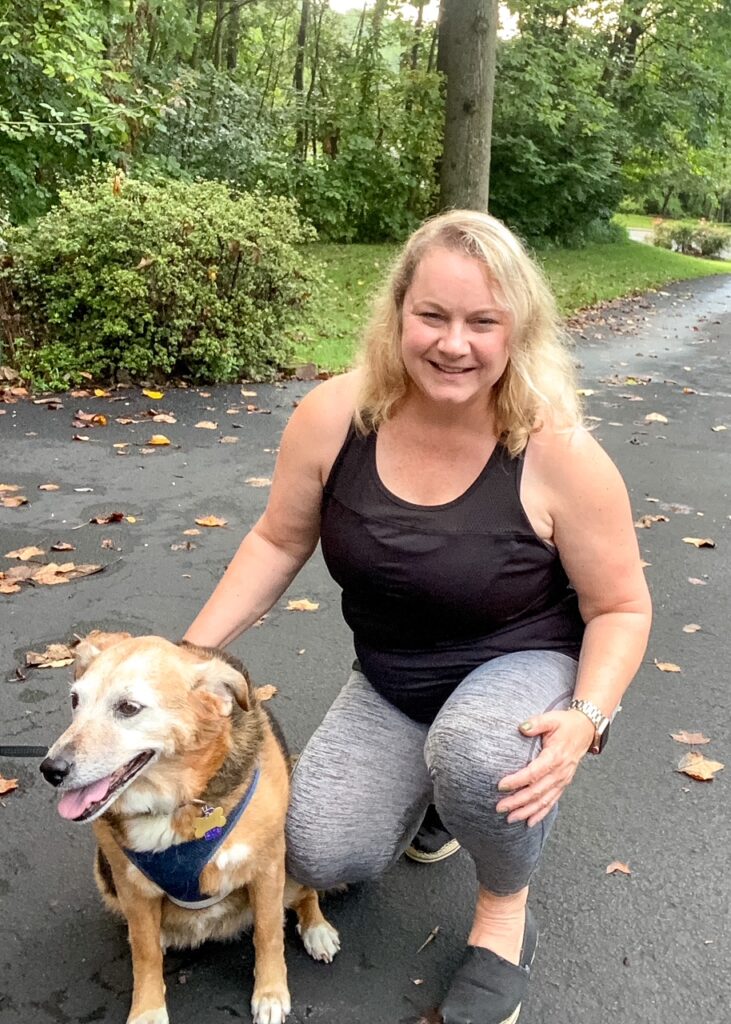 As with any trend – good, bad, or with practical features like leggings with pockets – it eventually makes its way to Goodwill Keystone Area stores, and recently I easily snapped up three pairs of these fabulously utilitarian and comfortable wardrobe staples.
No more sticking a key in your shoe for a run, or looking for a fanny pack to tuck your phone into. These pockets hold all that and more.
Ask any woman what her wardrobe needs, and the answer may be pockets. I've seen wedding dresses with pockets, and it always feels like a win when you find a casual dress with them. They make life a whole lot more convenient.
The pair featured in the photos is from Calia from Carrie Underwood.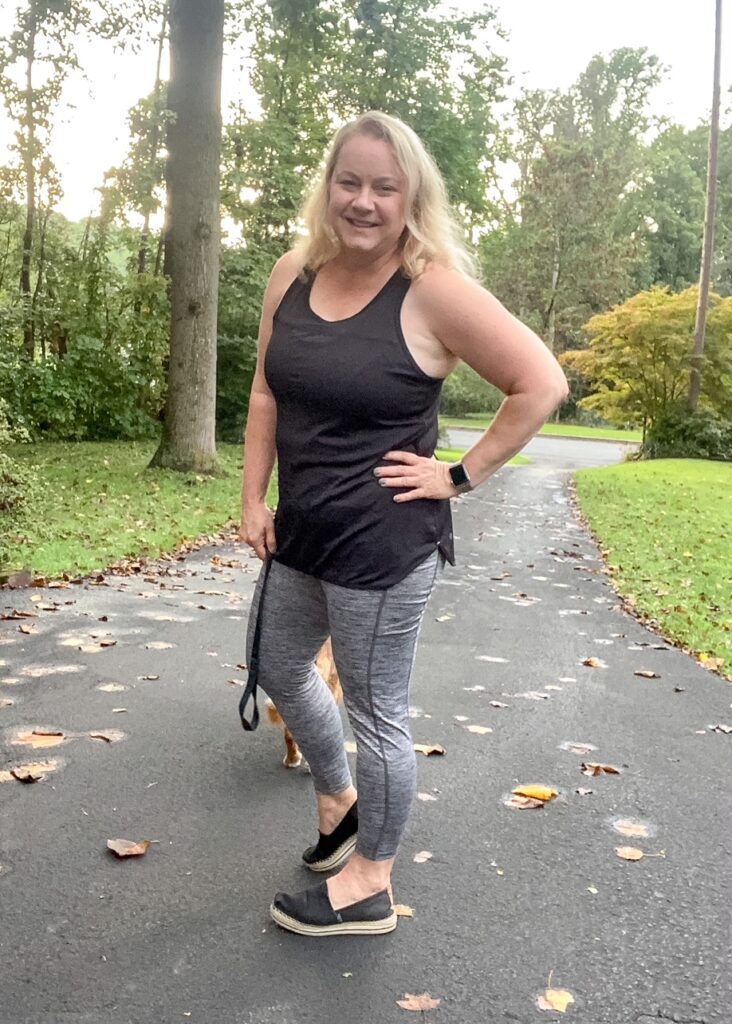 They retailed for about $60, but my Goodwill cost was $4.95. I wasn't real familiar with Calia, but their website states " We believe it's the smallest details that make the biggest impact in your everyday. Like stay-put waistbands, clothes that are easy to care for, and styles that fit seamlessly into whatever you're doing, in and out of the gym. It's fitness apparel designed for your life, so you never have to sacrifice fashion for function or your lifestyle for your workout."
The other leggings with pockets pictured include the black and gray color block ones from Reebok (Goodwill: $4.95; retail: $55)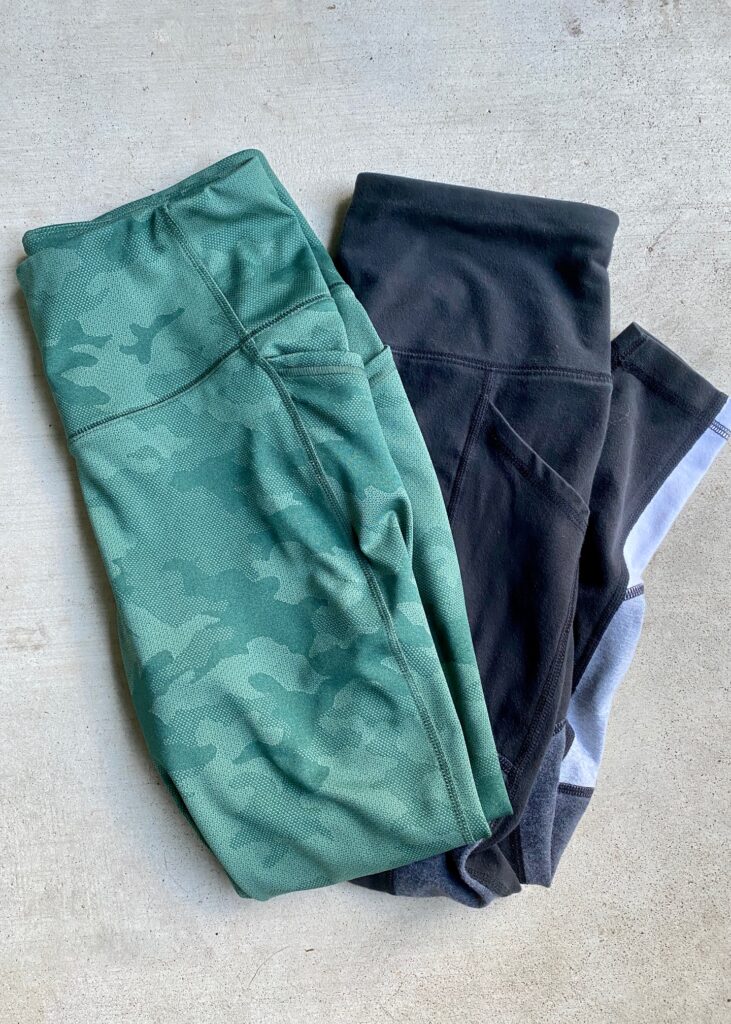 and the green camouflage from All In Motion (a Target brand – Goodwill: $4.95; retail: $35).
The pandemic has made athleisure pieces such as these leggings a necessity. With Zoom meetings, you could be wearing a blouse or blazer for the camera, but be super comfortable with leggings underneath. Or, if you're back to work in an office and dressing up, you may reach for these and a t-shirt as soon as you get home.
No matter what trend you are looking for, it eventually makes its way to your local Goodwill Keystone Area store. Keep thrifting and today's fashions are tomorrow's treasures at Goodwill.
From my closet to yours,
Kirsten
Leggings: $4.95 each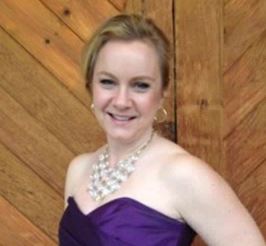 About The Blogger
Kirsten is a 40-something mom, wife and marketing professional. She loves all things crafty, tasty and fashionable, especially while being frugal. She enjoys hunting for treasures at her local Goodwill Keystone Area stores to decorate her home and wardrobe.