Recently, fashion expert Ashley Bellman visited the NBC Today show to share her picks for the hottest spring trends. Adding a few of these pieces will spruce up your wardrobe for the new season. Her picks included bell sleeves, statement earrings, rock & roll style and wide leg jeans. Today I'm featuring the bell sleeve trend.
My friends often pass along items to me that they purchased at Goodwill and either didn't want or didn't fit. I guess I'm known as the "Goodwill Girl". This cute floral sleeveless cotton sweater from Ann Taylor was one of those things.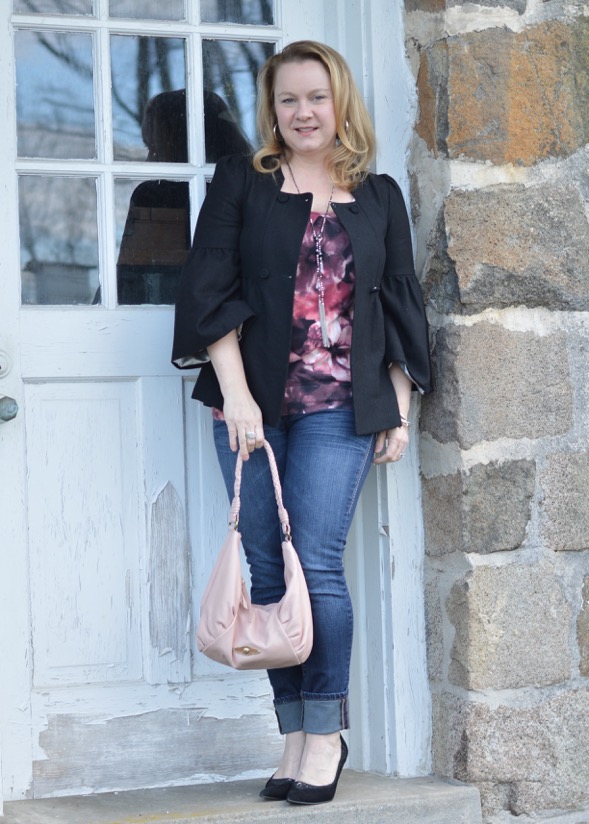 The pink and black pattern is perfect for spring. Later in the season I could wear it without a jacket.
As for the spring trends, this bell-sleeved wool jacket from Central Park West is fabulous statement piece.
It has the perfect fitted shape on the shoulders and the sleeves are dramatic, but not costume-y. It will span the seasons and I can see myself keeping this one in my wardrobe for quite some time. It looks great with these cuffed, skinny jeans by Seven, but would work equally as well with a dress, skirt or trousers.
For accessories, I added a silver and black tassel necklace (previously featured on the blog). Tassels are also a huge trend for spring – on earrings, necklaces and bags. The blush pink leather bag by Elliott Lucca is another perfect spring piece.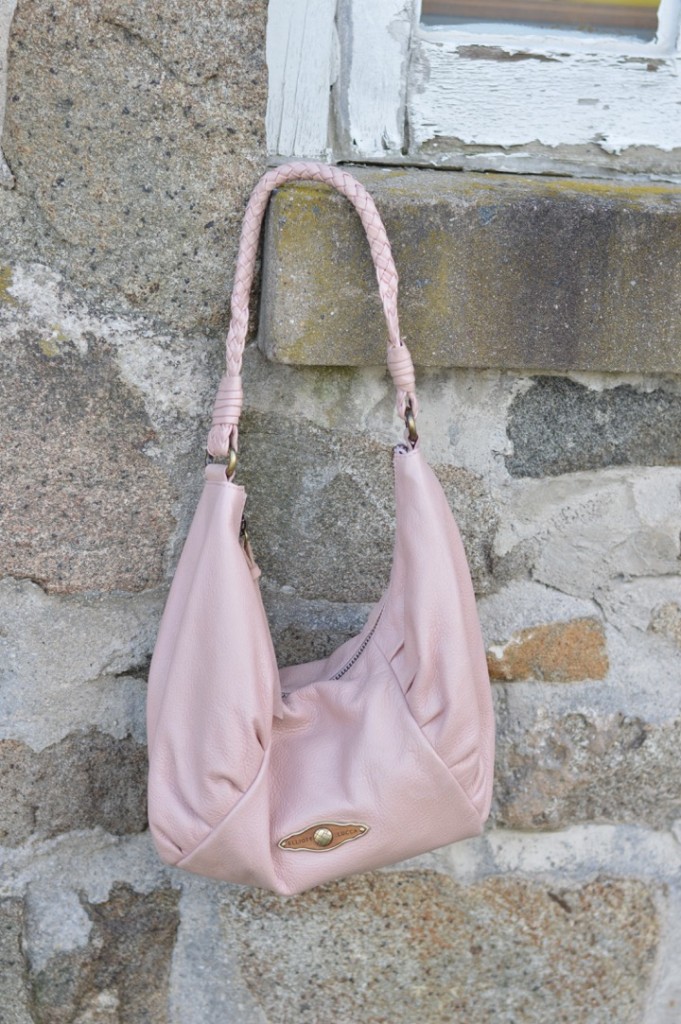 I paid just $4.97, but it would have retailed for about $200. Finally, suede pumps from Ann Marino feature delicate stitching detail for added interest.
Look for the bell-sleeve trend on jackets, dresses and blouses and stay tuned as I feature more spring trends and colors that are easy to find at Goodwill Keystone Area stores to get your closet "Spring 2017" ready!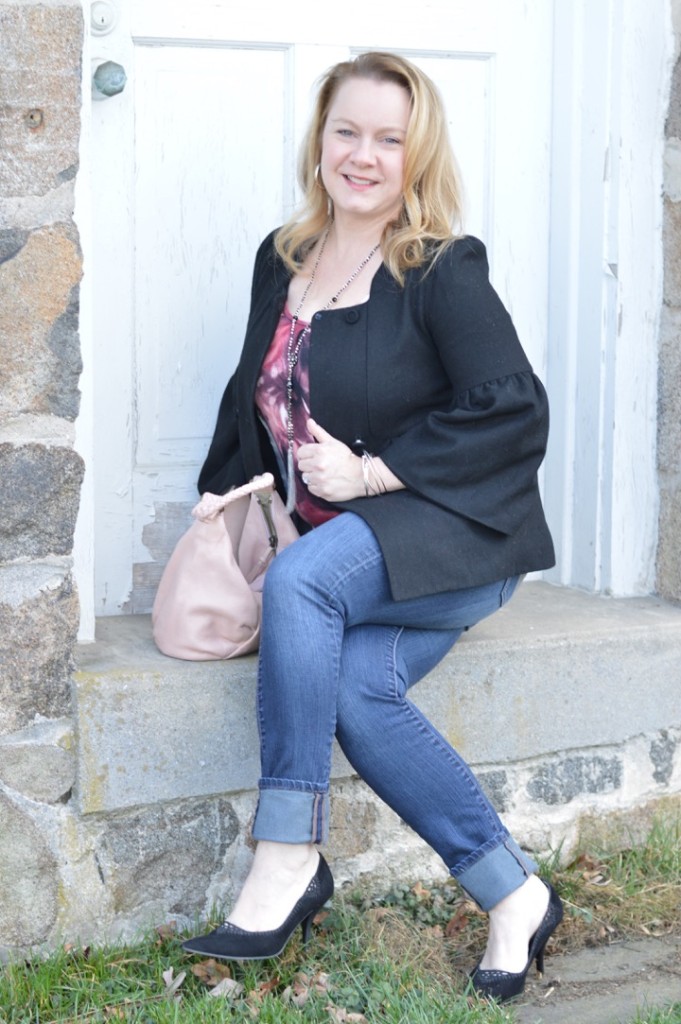 Sweater: $3.95
Jacket: $6.50
Necklace: $3.97
Jeans: $6.50
Bag: $4.97
Shoes: $6.97
Total: $32.86
From my closet, to yours…
Kirsten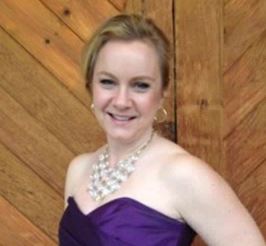 About The Blogger
Kirsten is a 40-something mom, wife and marketing professional. She loves all things crafty, tasty and fashionable, especially while being frugal. She enjoys hunting for treasures at her local Goodwill stores to decorate her home and wardrobe. She is a stylist and volunteer for the fundraiser the Goodwill Runway Show, which is held every spring in Reading, PA.