Where can you go to purchase holiday décor, presents, and maybe even a surfing Santa Hawaiian shirt? Well, Goodwill Keystone Area, of course! Goodwill is a one-stop-shop when it comes to most of your shopping needs. They even sell snacks at some of the ones I frequent! You almost don't need to go anywhere else.
I always do a lot of my holiday shopping at Goodwill. I begin looking at the Christmas wares and apparel as soon as they hit the shelves.
The very festive surfing Santa Hawaiian shirt is a fun piece for me to model, but would also make a great gift for a dad, grandfather, or another man in your life. It certainly is a conversation starter, and for $4.99, it is a great novelty gift.
Accessories are always good presents, and I picked this scarf and hat combo at the Goodwill outlet.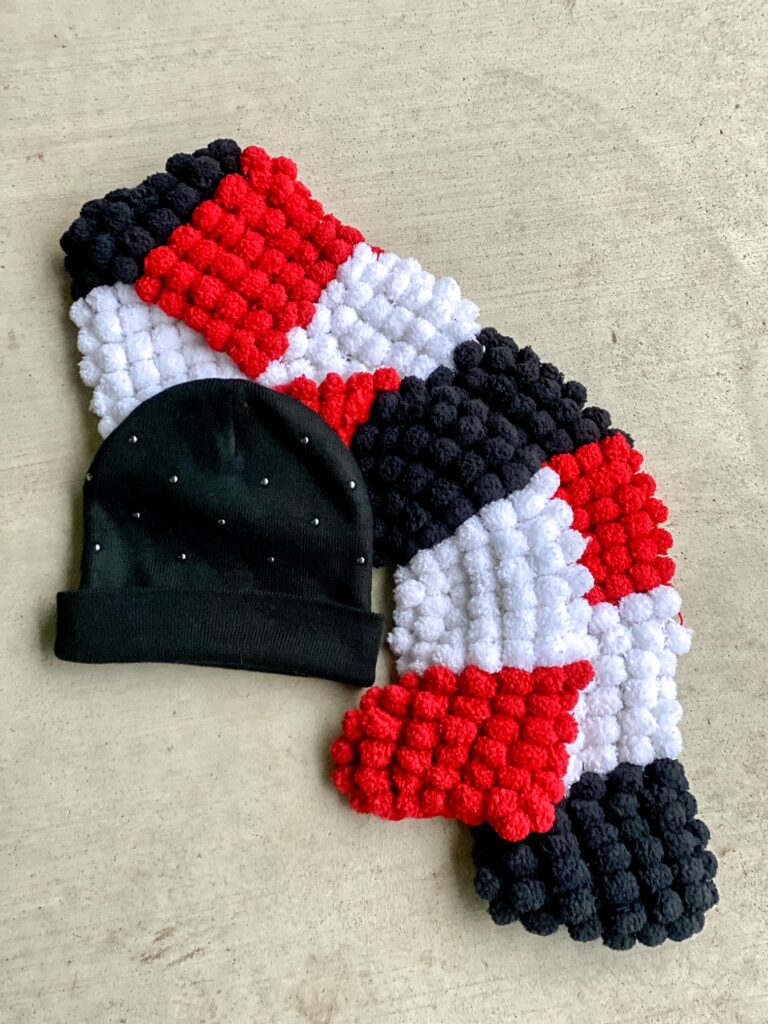 Scarves are great pieces to liven up a simple outfit, especially when they are a bold color or a festive pattern.
My daughters often go thrifting with me, and on Black Friday we visited a Goodwill store. They picked out a few things for me to tuck away for Christmas. My oldest daughter chose the framed butterfly (Goodwill $1.99; Retail $30),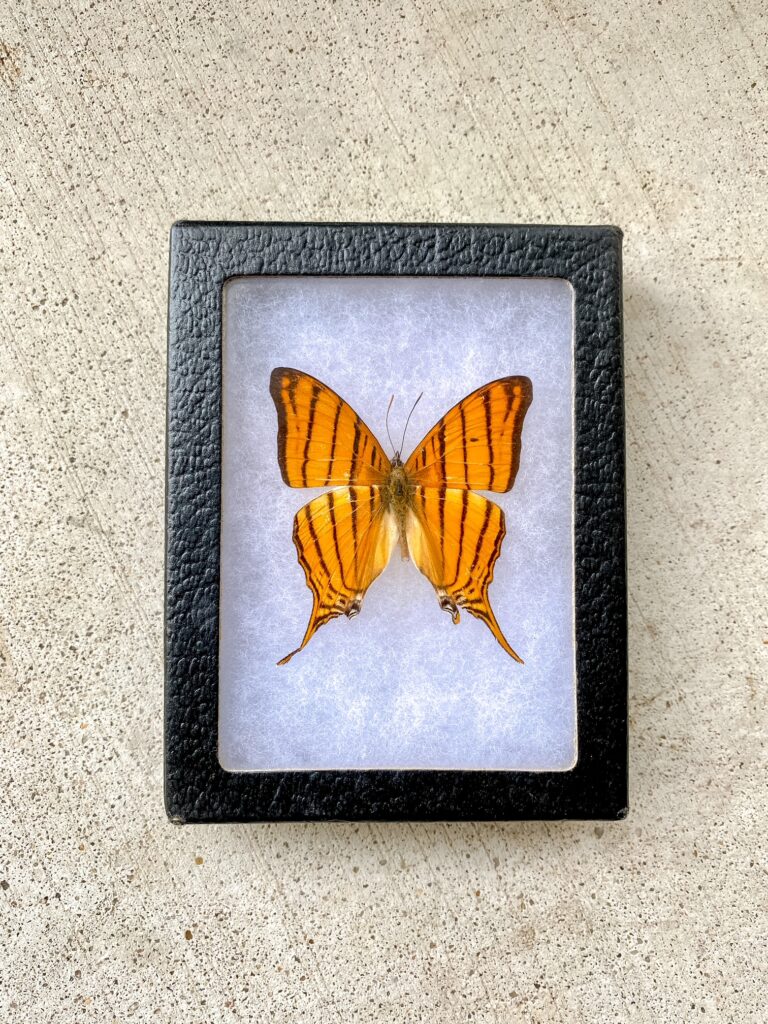 and my youngest chose a stack of books.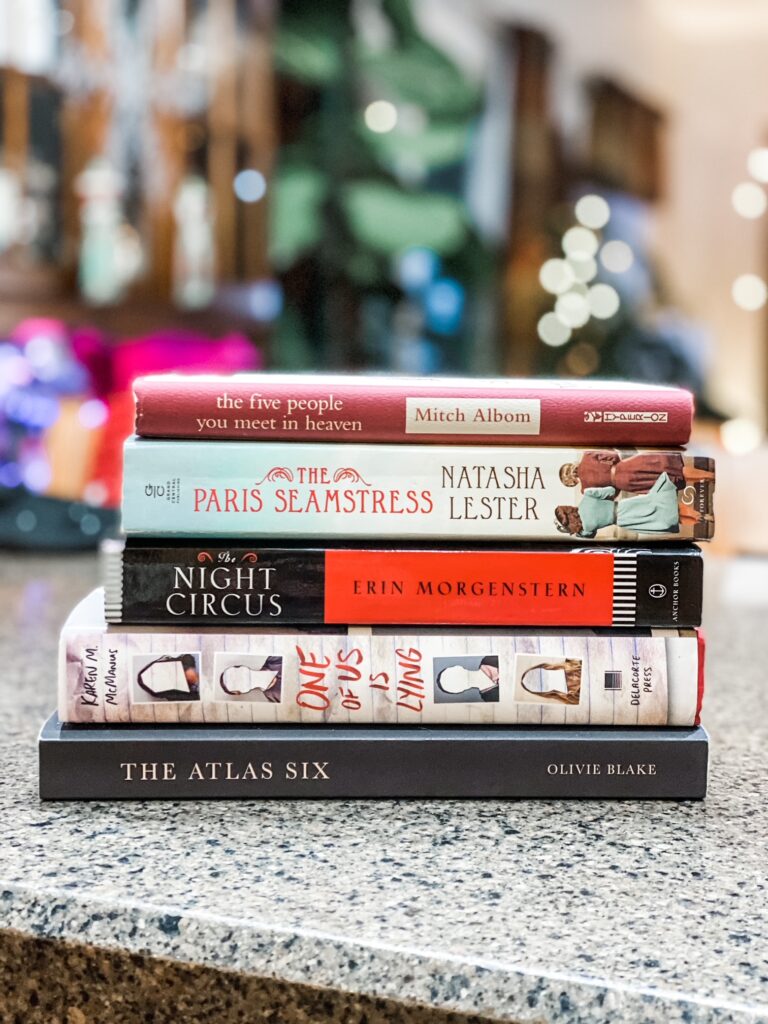 As for décor, the shelves have been full of colorful baubles, housewares, and decorations for several months now. I always look for something to catch my eye, and on my latest trip, I found the outdoor Snoopy flag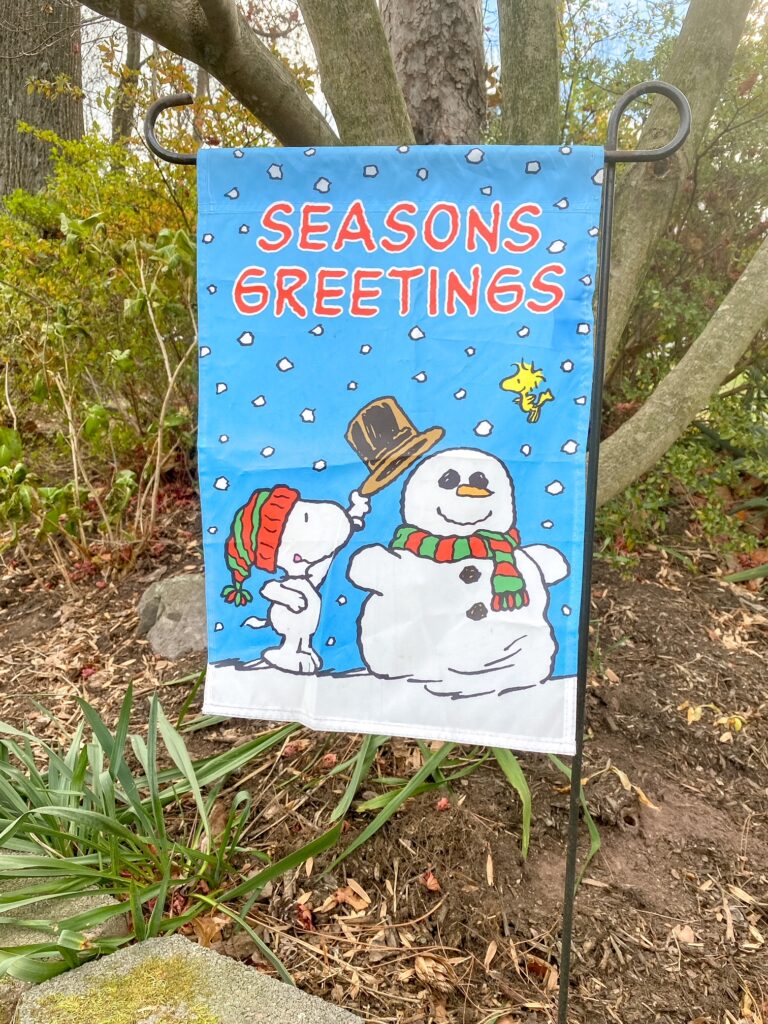 and something I was very excited about finding – a Margaret Furlong porcelain ornament.
I have collected these seashell-themed ornaments for years. They regularly sell for $30 – $60, but my Goodwill find was just $2.99!
Put Goodwill Keystone Area at the top of your list when shopping this holiday season. Besides providing economical items for yourself and your loved ones, your purchases benefit your local community and the environment.
Happy holidays from my family to yours,
Kirsten
Santa Hawaiian shirt: $4.99
Hat & scarf: $1.99
Snoopy flag: $1.99
Angel ornament: $2.99
Framed Butterfly: $1.99
Books: $1.99 each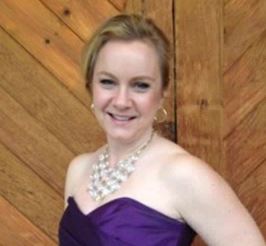 About The Blogger
Kirsten is a 40-something mom, wife and marketing professional. She loves all things crafty, tasty and fashionable, especially while being frugal. She enjoys hunting for treasures at her local Goodwill Keystone Area stores to decorate her home and wardrobe.