We're in the middle of award season – Screen Actors Guild Awards, Grammys, Oscars… Oh, my! While I don't watch all of the shows, I like seeing the fashions on the red carpet. Stars and singers may wear over-the-top haute couture designs, but I'll take my beloved LBD (little black dress) any day. A classic dress like this can take you from a semi-formal wedding, a black-tie fundraiser or even a formal night on a cruise.
I was thrilled to find this NWT (new-with-tags) Calvin Klein dress at my local Goodwill Keystone Area.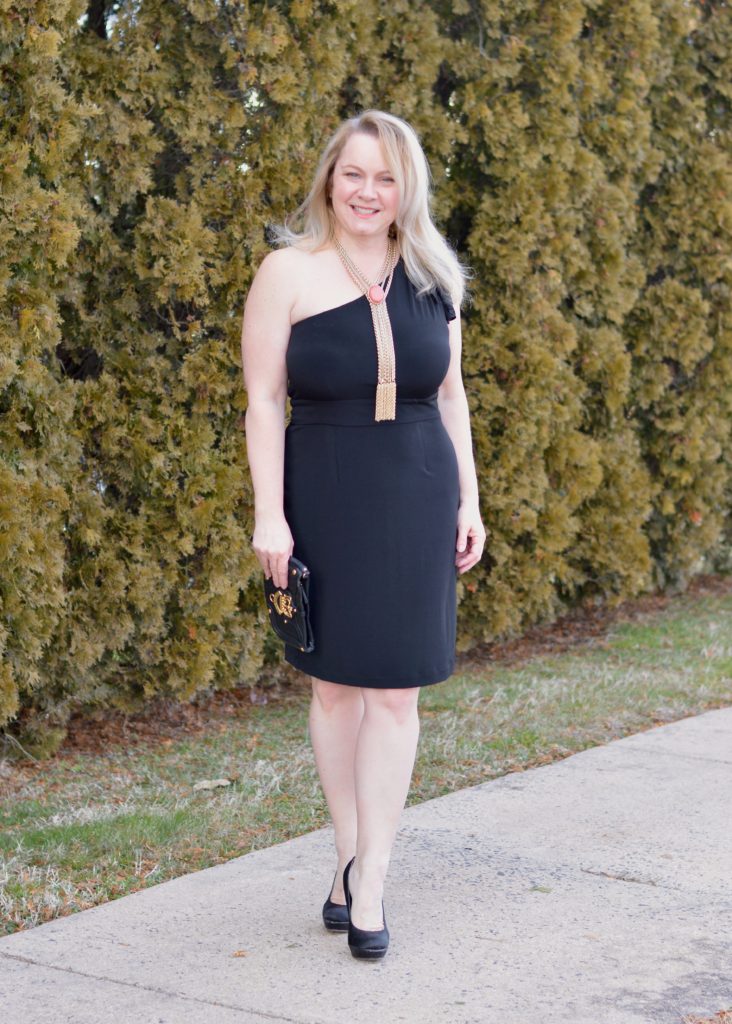 The jersey knit is comfortable, flattering and drapes well. Calvin Klein is one of my favorite brands to wear and I love finding it at Goodwill!
Their website states "Calvin Klein is described as a pioneer and leader of men and women's clothing since its humble beginnings in the late 1960s. The sleek, fitted and monochromatic designs that the brand is known for portray an elegant and bold modern woman." That statement perfectly describes this dress with its simplistic, clean cut. My cost was $7.95, but it would have retailed for around $129.
The one-shoulder look is chic and unexpected and some people may find it hard to accessorize it properly, but I went with a bold statement necklace accented with a gold chain and a peach center stone.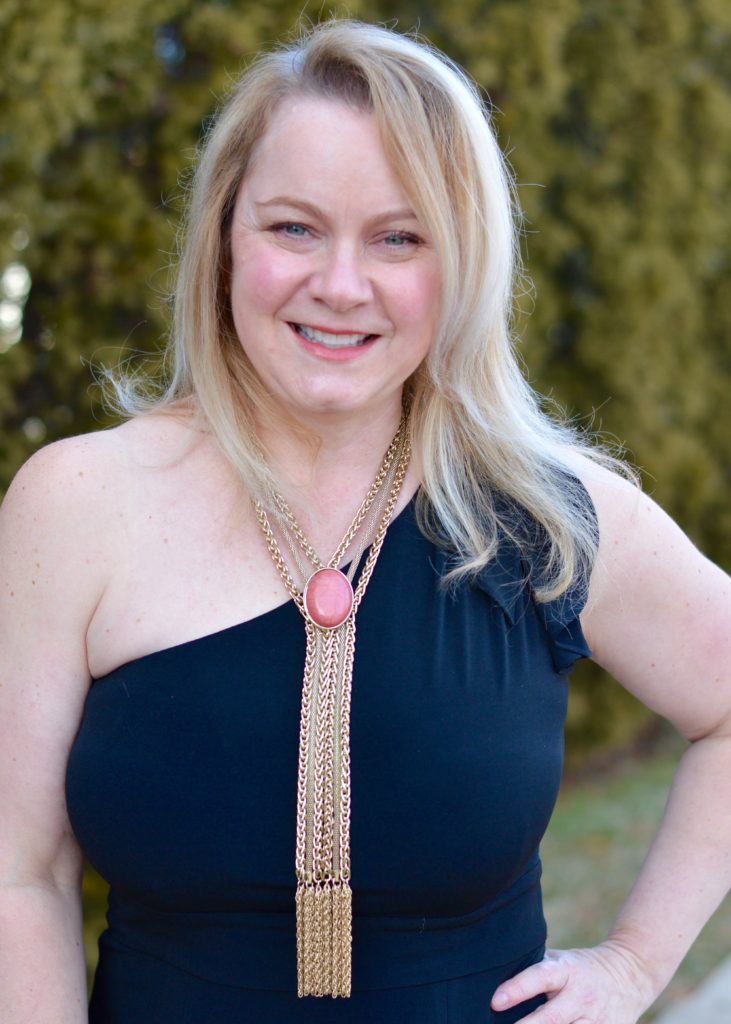 It's "go big or go home" on this one and was a real steal at only $6.97! I've had it for a few years, but showcase it every once and a while on the blog.
The petite clutch is also another repeat guest on the blog.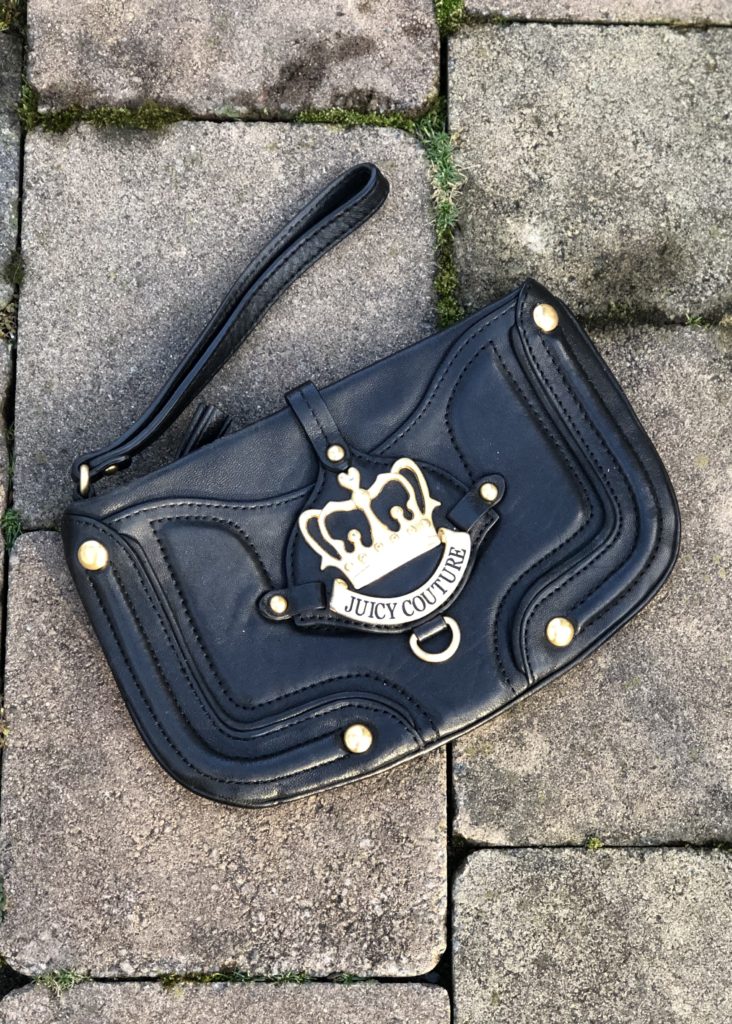 This soft leather Juicy Couture bag has gorgeous gold hardware but is understated and classy all at the same time. I picked it up for $4.97, but it would have sold for about $50.
Lastly, you need a great heel to strut your stuff! These Madden Girl satin platforms with glittering heels will spice up any outfit.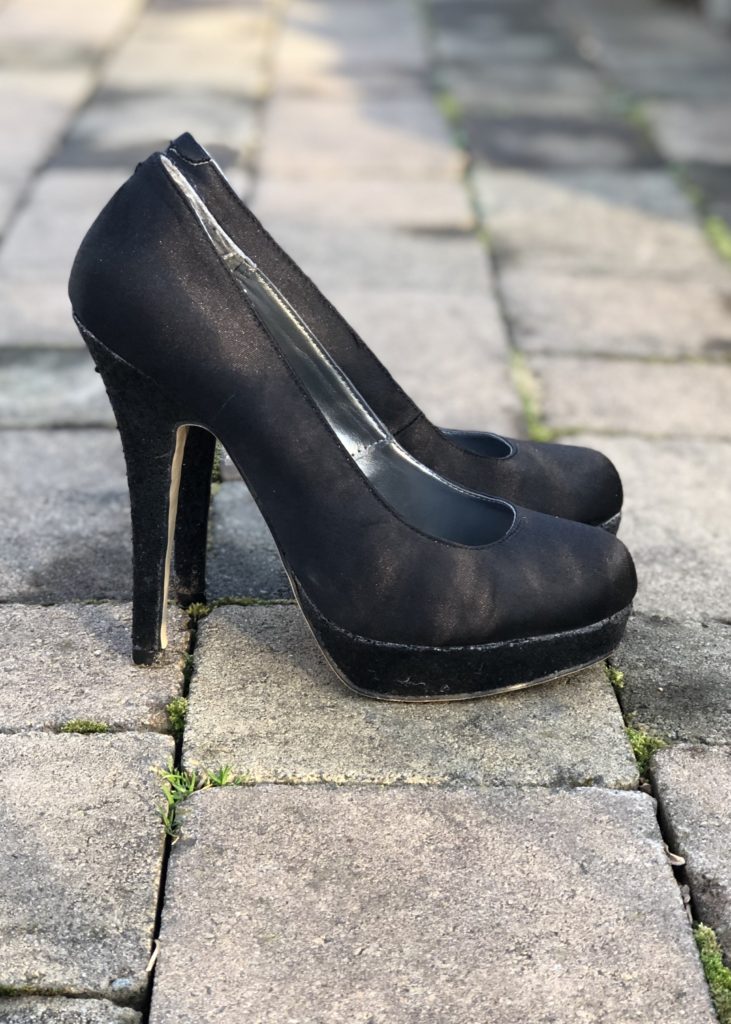 They sold for $59, but my cost at Goodwill was $10.
The world is my runway and red carpet with Goodwill Keystone Area. The fabulous prices and unique finds are always an award winner in my book and my wallet!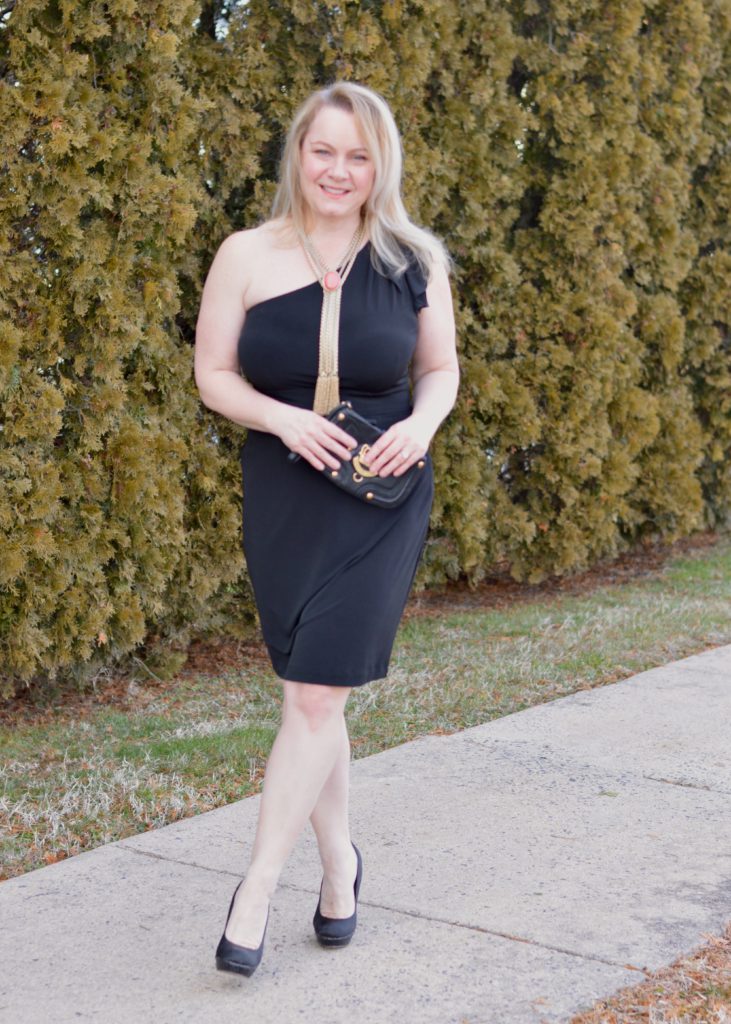 From my closet to yours,
Kirsten
Dress: $7.95
Necklace: $6.97
Clutch: $4.97
Heels: $10
Outfit: $29.89
Retail: $270+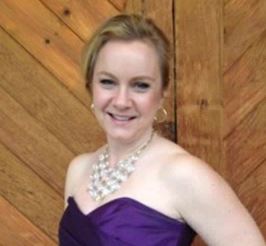 About The Blogger
Kirsten is a 40-something mom, wife and marketing professional. She loves all things crafty, tasty and fashionable, especially while being frugal. She enjoys hunting for treasures at her local Goodwill Keystone Area stores to decorate her home and wardrobe.