I've worked in the corporate world for over 20 years now and I often hear college graduates say that the "business world uniform" can be boring and stuffy. I'm here to say that's not always true!
Obviously it is going to depend on where and what type of business you choose to work for. A position in finance or at a law firm is going to have a different dress code than one in retail or marketing. However clothing rules have changed very much since I started working in the mid-90s and many offices give you more latitude in your day-to-day outfits and some even offer casual Friday!
My friend, Jeanette, is modeling a business/casual look with this sassy striped dress from Forever 21.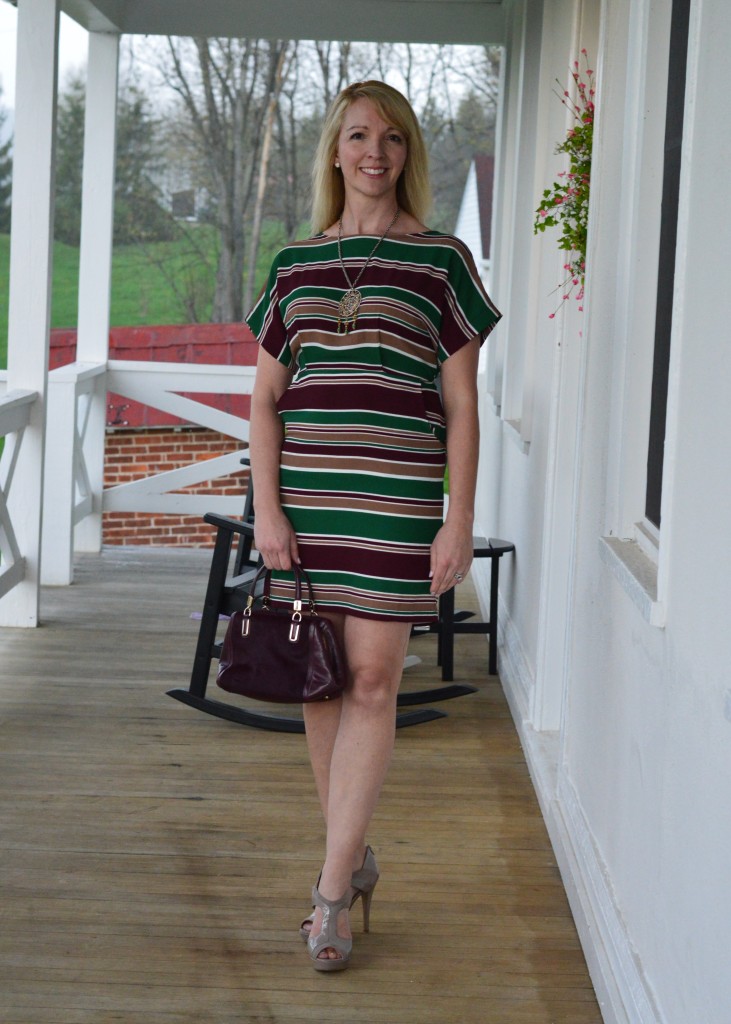 My kids joke that I should start a store called "Always 39", but Forever 21 offers on-trend clothing and accessories at very inexpensive prices and finding them at Goodwill Keystone Area stores makes them even more affordable! The green, burgundy and taupe dress is perfect for warm spring and summer days. The vibrant colors pop and the cut of the dress is very figure-flattering.
I kept the accessories in the same color scheme to keep it modern and business-like. The burgundy purse is marked Coach and I was excited to find it for only $10, but after investigating it at home, I believe it is a fake.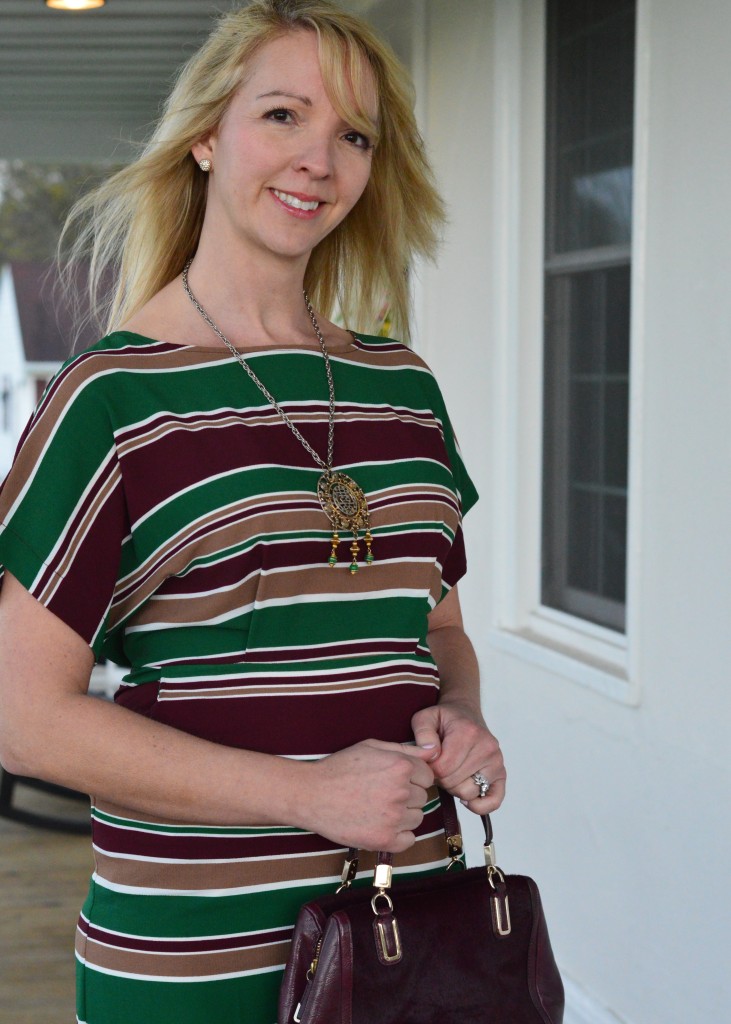 Although I don't condone purchasing known fakes, it happens – even to the best thrifters.
The medallion and green beaded necklace is a new favorite of mine and for just $3.97, I've gotten plenty of wear out of it already.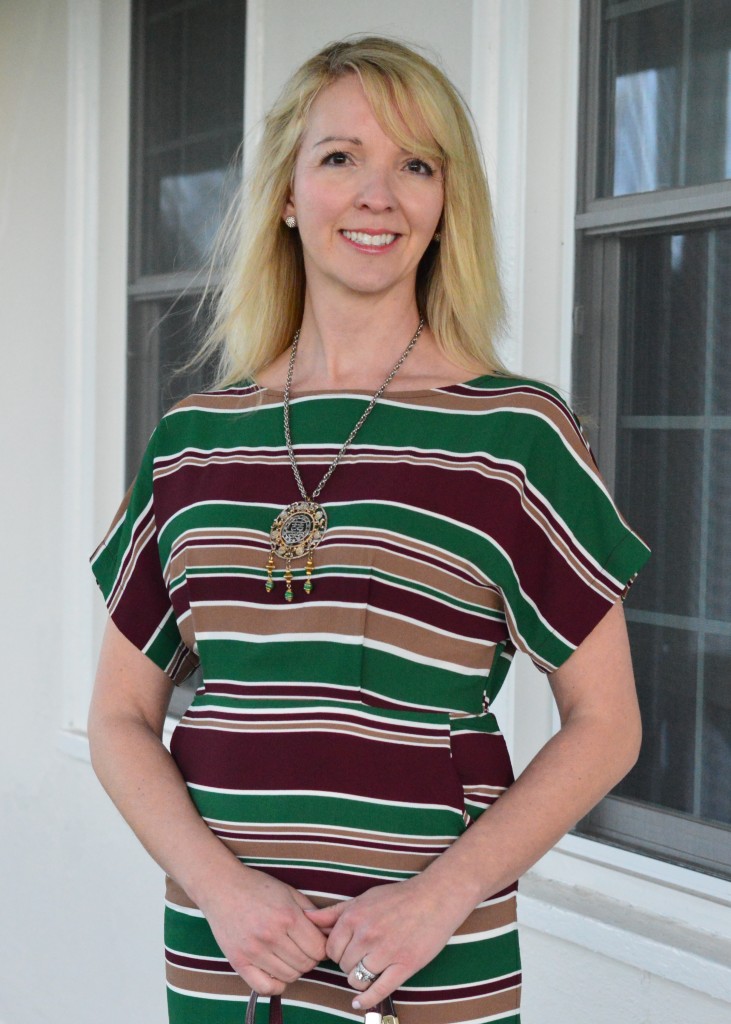 And finally, the neutral suede and patent heels from Nine West ($6.97) are a great way to visually elongate your legs and are a nice addition to your closet.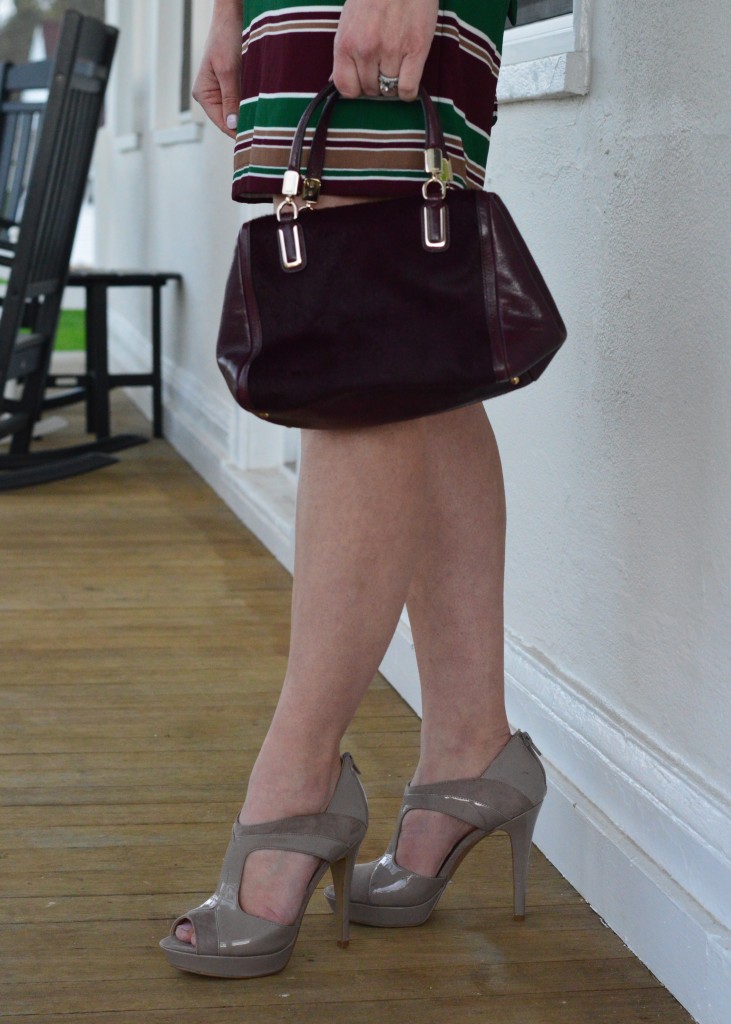 The nude color makes them a great choice for many different outfits.
Dressing professionally does not have to be lifeless and dull. A black or gray suit is not your only option when taking an office job. Investigate your new workplace and breathe a little life into your work wardrobe with stylish and professional pieces from your local Goodwill Keystone Area Store.
From my closet to yours,
Kirsten
Dress: $5.50
Bag: $10.00
Necklace: $3.97
Shoes: $6.97
Total: $26.44
Retail (if the bag was genuine): $330+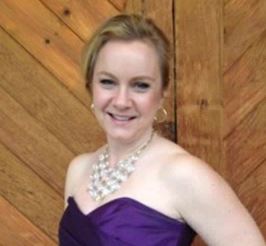 About The Blogger
Kirsten is a 40-something mom, wife and marketing professional. She loves all things crafty, tasty and fashionable, especially while being frugal. She enjoys hunting for treasures at her local Goodwill Keystone Area stores to decorate her home and wardrobe. Meet up with her at one of Goodwill's shopping events! Check the event pages for details.