It certainly doesn't feel like it, but fall is on its way. Most children are back to school, and September brings change to schedules, weather and your wardrobe.
I enjoy summer, but at this point I am ready for cooler weather and the fashion that comes with it – sweaters, boots, scarves… But, change is coming slowly, so the heavier clothing will have to wait.
These Bella Dahl denim joggers have been in constant rotation for the past few months.
They are extremely comfortable and can be dressed up or down, depending on the occasion. They also have plenty of pockets and the elasticized cuff make them fun and different than the commonplace skinny jeans. Similar styles to this are available on the Bella Dahl website for about $140. So, this was a new-to-me brand that became a fantastic fashion find for $5.50.
The gauzy, patterned cotton blouse from Lucky Brand gets me many compliments whenever I wear it.
The soft fabric and the geometric pattern make it one of my go-to pieces. This top would have retailed for about $70 – $80.
Still holding on to summer, I paired it with neutral open-toed sandals from Nine West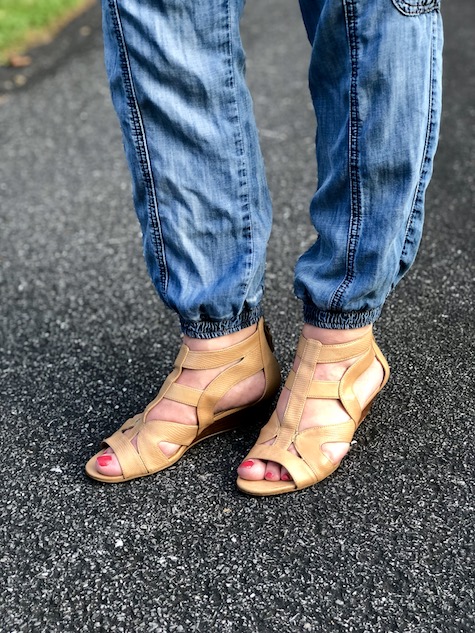 and a vintage-style leather and fabric bag by Elliot Lucca, which sold for approximately $100, but was just $3.97 at my local Goodwill!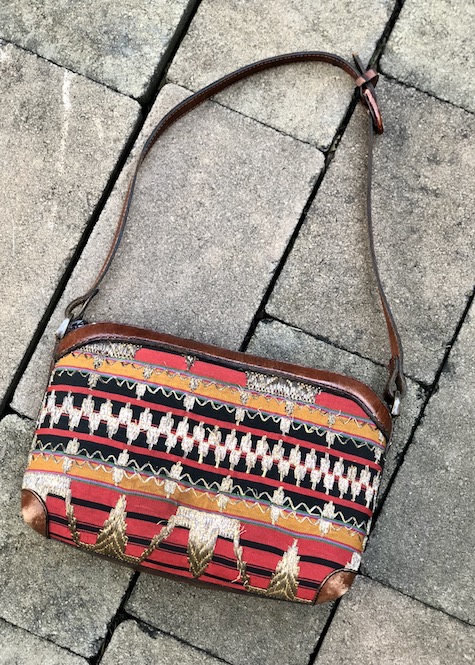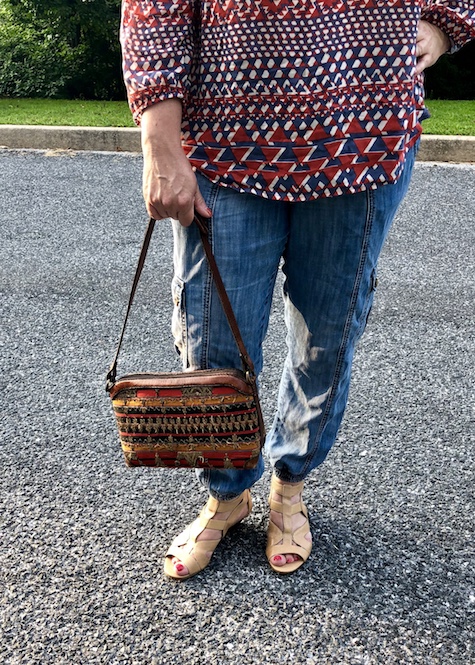 To add a little sparkle, a large rhinestone necklace adds plenty of bling for $3.97.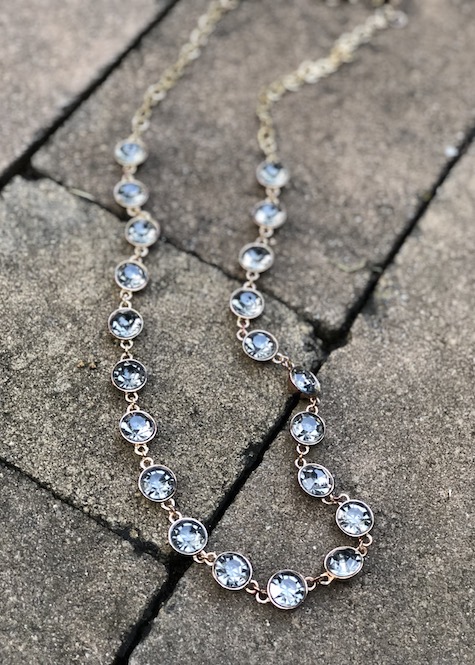 Talking about change brings me to Goodwill Keystone Area's upcoming sale from September 1 – 4. Clothes are available for pocket change – as low as 99 cents! Stores will be open normal hours on Labor Day, so stock up on some fantastic fall finds for you and your family!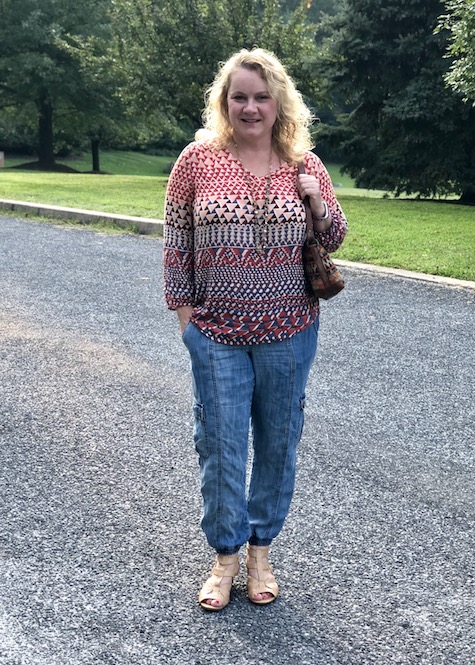 From my closet to yours,
Kirsten
Joggers: $5.50
Blouse: $3.95
Bag: $3.97
Necklace: $3.97
Shoes: $7.47
Total: $24.86
Retail: $400+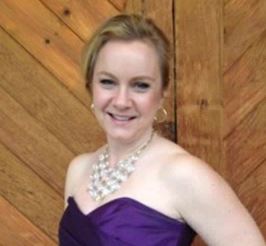 About The Blogger
Kirsten is a 40-something mom, wife and marketing professional. She loves all things crafty, tasty and fashionable, especially while being frugal. She enjoys hunting for treasures at her local Goodwill Keystone Area stores to decorate her home and wardrobe. Meet up with her at one of Goodwill's shopping events! Check the event pages for details.