January has plenty of grey, overcast days, but those shades of gray can be a fashion inspo! Finding these new-with-tags (NWT) Banana Republic ombré skinny jeans (Retail: $79.99; Goodwill price: $10) at a local Goodwill Keystone Area store was just the start of this look. The word ombré comes from the French word "shadow". It is the transition of a lighter shade from a darker shade. I loved the unique ombré shades and decided to keep the look mostly monochromatic.
Another NWT find was this mixed media sweater from Stitch Fix brand, Skies Are Blue (Retail: $62; Goodwill: $8.50).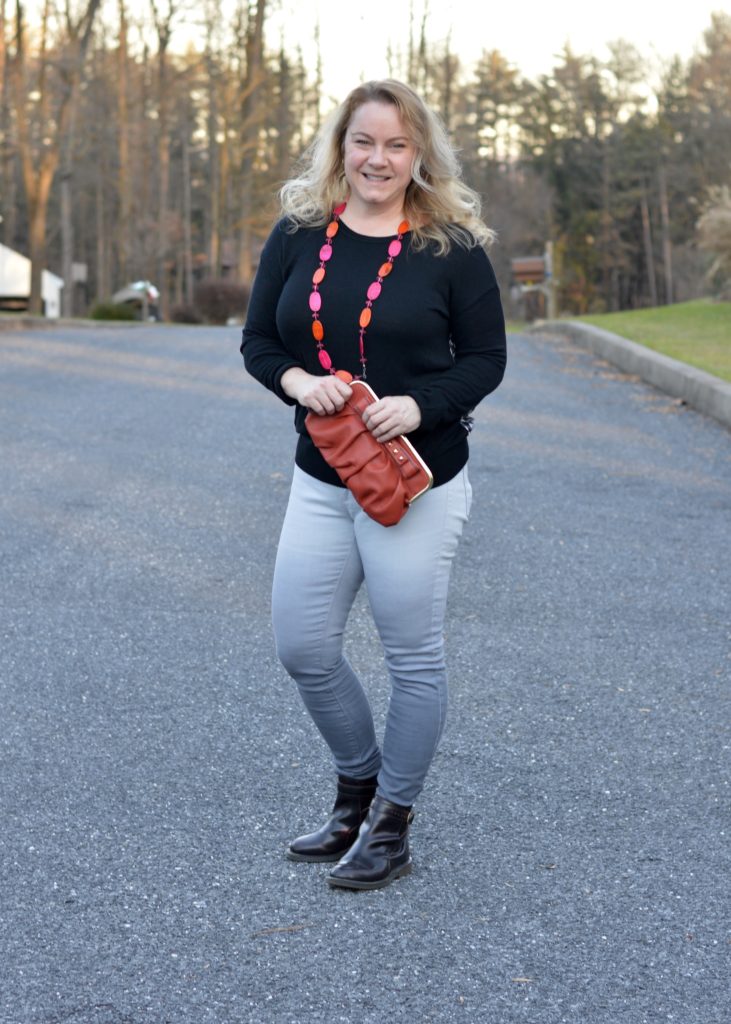 The front is a solid black sweater knit while the back has a black, grey and white ikat pattern with accents of orange.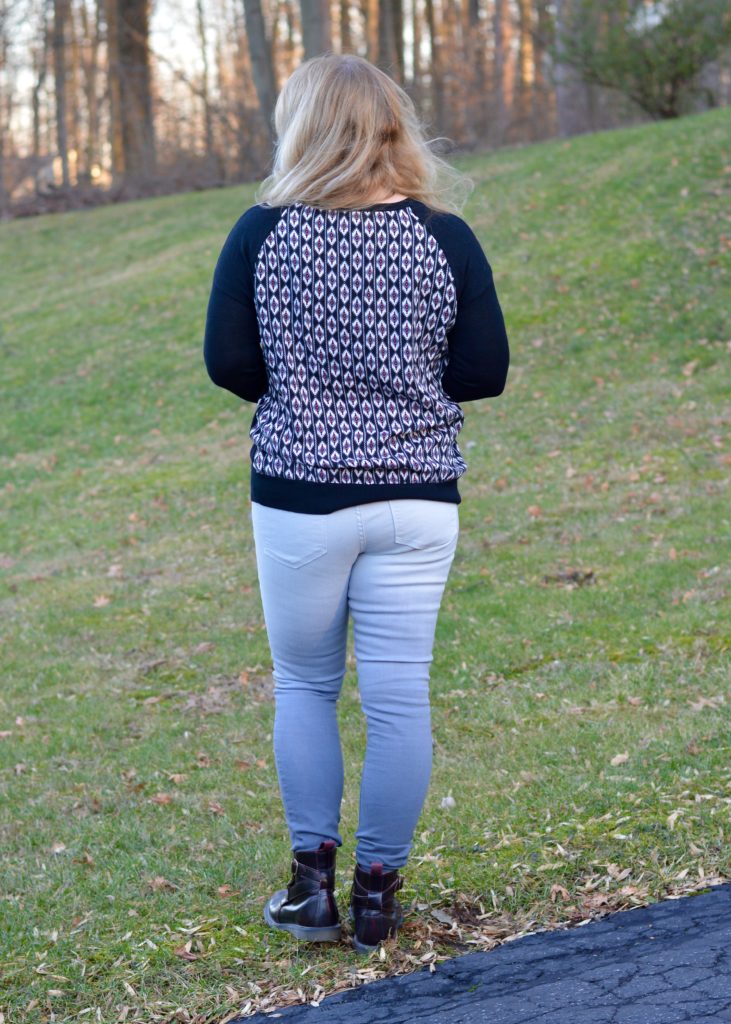 I like the versatility of the comfortable sweater. I could pair it with trousers for the office or a skirt, tights and boots. The printed back gives it some flair.
I added pops of orange by accenting the outfit with a beaded, shell necklace ($3.97) and a Jessica Simpson gold-studded clutch.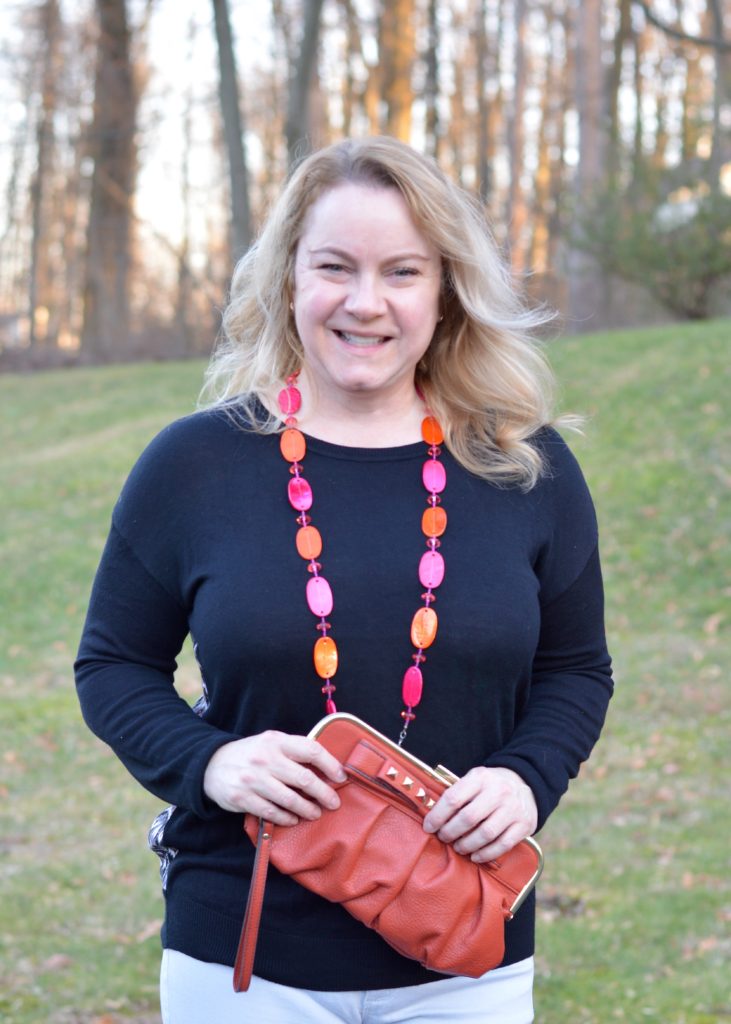 I have used this colorful bag in several blogs and it is a perennial favorite of mine when I need to brighten up an outfit. (Retail: $60; Goodwill; $6.97).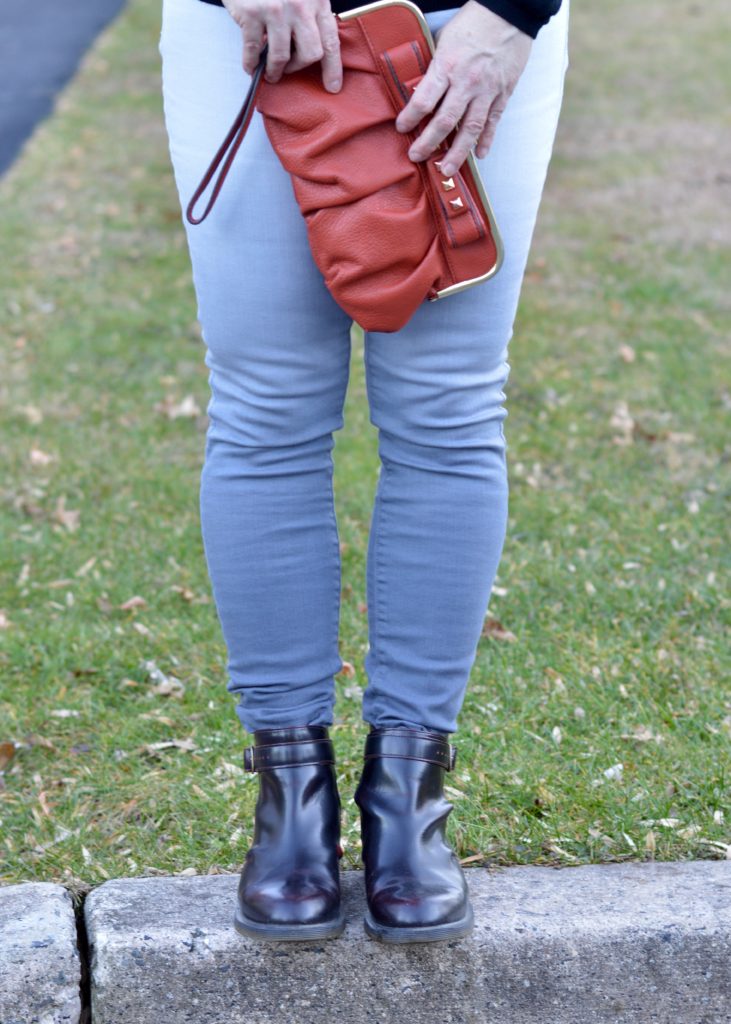 Finally, one of my best finds lately are these Doc Martens!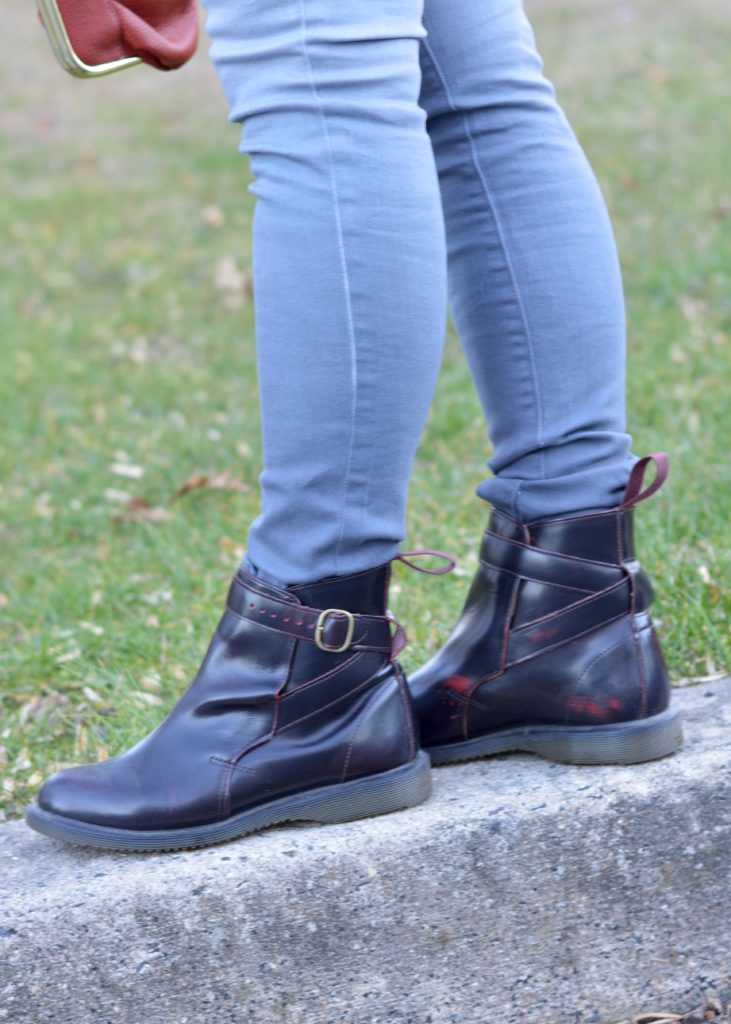 They are different from the traditional lace-up boot. This cherry red boot is called "Teresa" and is a discontinued style of Doc Martens. When new they retailed for $130, but I snapped them up for $9.99 at Goodwill Keystone Area! What a find!
Grey winter skies don't have to bring you down – let them inspire your wardrobe! Goodwill Keystone Area stores offer a range of monochromatic colors to keep you looking anything but dull and drab in these winter months!
From my closet to yours,
Kirsten
Jeans: $10.00
Sweater: $8.50
Necklace: $3.97
Clutch: $6.97
Boots: $9.99
Outfit: $39.43
Retail: $350+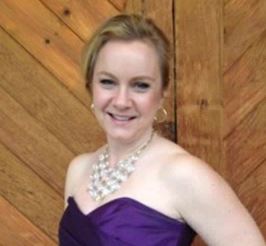 About The Blogger
Kirsten is a 40-something mom, wife and marketing professional. She loves all things crafty, tasty and fashionable, especially while being frugal. She enjoys hunting for treasures at her local Goodwill Keystone Area stores to decorate her home and wardrobe.