The term "monochrome" is described as consisting of or displaying images in black and white or in varying tones of only one color. Now, this outfit consists of more than one color, but it is a very limited palette of tones. Various shades of black, gray, silver and gold meld together to form a cohesive, modern look.
This look started with an unexpected brand find. I discovered this dress by Hale Bob at the outlet in Reading and once again, it hung on a hanger in my blog closet until I brought the right look together and researched the brand for this post.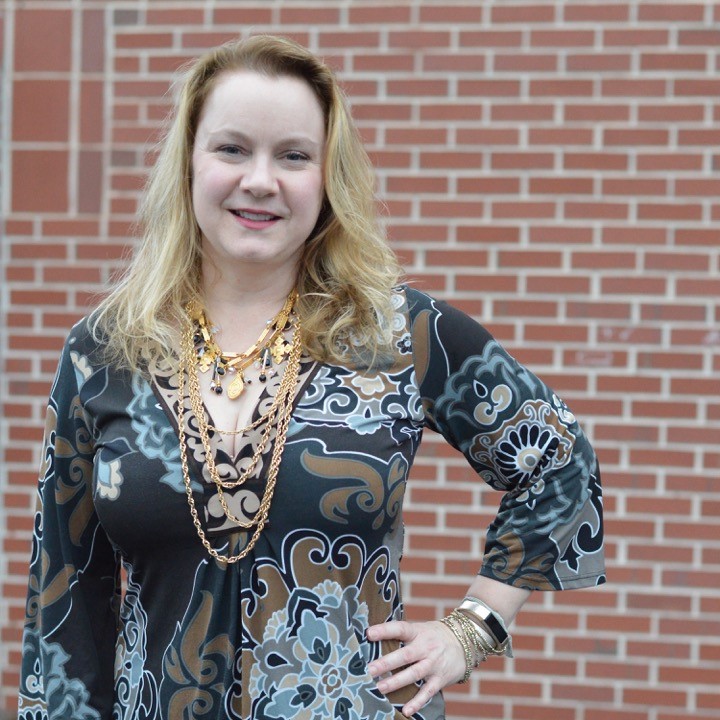 According to their website: "Hale Bob is a Los Angeles based fashion brand founded by Daniel Bohbot. Featuring shoes, shirts and dresses in creative prints, bright colors, rich silks and luscious velvets; Hale Bob clothing and Hale Bob shoes offer women the chance to shine as brightly as the comet for which the brand is loosely named. Hale Bob is a California lifestyle brand, very distinctive and sophisticated."
Their website is filled with beautiful patterns on tops, accessories, swimwear and flowing dresses. My simple outlet find retailed for about $238! And having a dress brand named after a comet, well, that is pretty cool.
An out-of-this-world dress definitely needs some equally impressive accessories. The pale gold leather blazer by Worthington (A J.C. Penney brand) was also picked up from the Goodwill outlet in Reading.
The pebbled leather black buckled boots by Franco Sarto are one of my new winter favorites. They are soft, comfortable, sturdy and stylish. They look equally good with tights and dresses as they do with skinny jeans or leggings. I loaded up on the necklaces, which were purchased for $3.97 each.
You never know what you are going to find at our local Goodwill. Outlet shopping may not always yield fashion treasures, but every once in a while you find some stellar pieces!
Sweater: $1.00 (Outlet)
Blazer: $1.00 (Outlet)
Short Necklace: $3.97
Long Necklace: $3.97
Boots: $6.97
Total: $16.91
Kirsten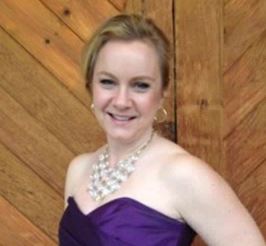 About The Blogger
Kirsten is a 40-something mom, wife and marketing professional. She loves all things crafty, tasty and fashionable, especially while being frugal. She enjoys hunting for treasures at her local Goodwill stores to decorate her home and wardrobe. She is a stylist and volunteer for the fundraiser the Goodwill Runway Show, which is held every spring in Reading, PA.