This January, we've been enjoying warmer (yet rainier) winter weather here in Pennsylvania. Heavy, wool sweaters would be a bit much for this mild month so far. But, lighter-weight knits are perfect for the cool, but not cold temps.
This honeycomb-patterned black and cream sweater is from Banana Republic.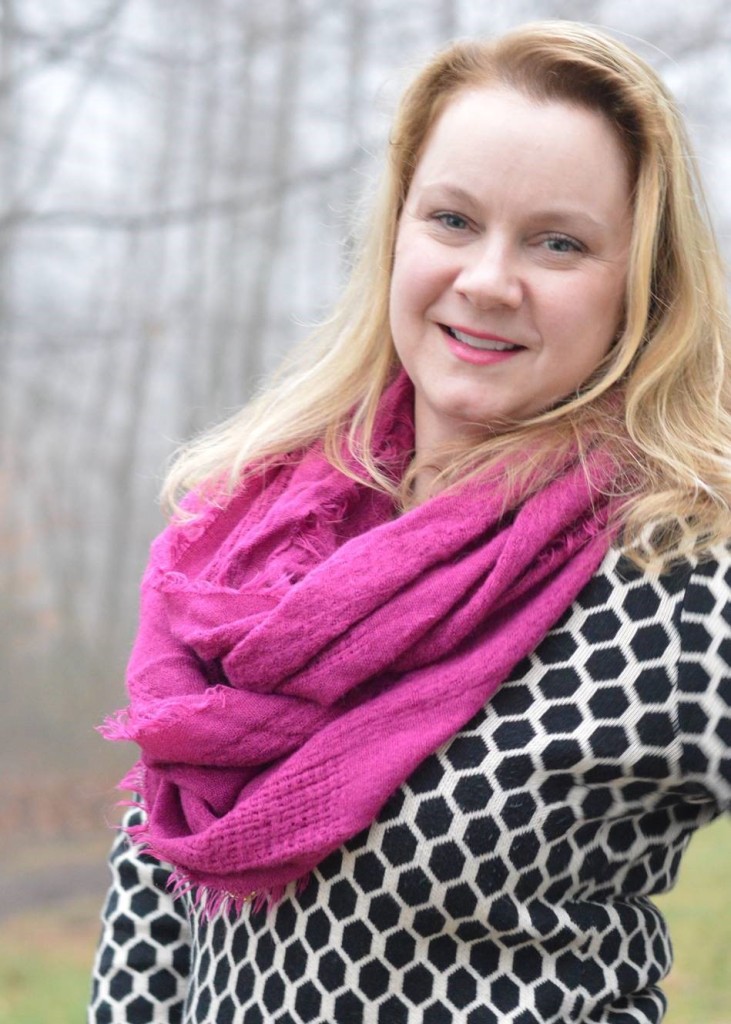 It gets it soft feel from the cotton and cashmere blend. I picked up this sweater at the last 50% off day at the Shillington location. And HERE'S A TIP, don't miss the 50% off sale day, which is this Wednesday, January 25th. Stores within Goodwill Keystone Area are having a 50% off sale, click here for details. To find stores that are participating (Goodwill in central and southeast PA), go to yourgoodwill.org/shop/stores-donation-centers/
OK, back to sweaters…I paired the sweater with black, jacquard, flat-front trousers. I found these new-with-the-tags at the Goodwill store in Phoenixville. They are from the Dana Buchman brand, which is sold at Kohl's Department Stores. The subtle pattern in the fabric does not clash with the pattern in the sweater. I see these being very versatile and suitable for year-round wear.
The bamboo-handled purse from Ann Taylor Loft adds some vintage charm and carries my necessities.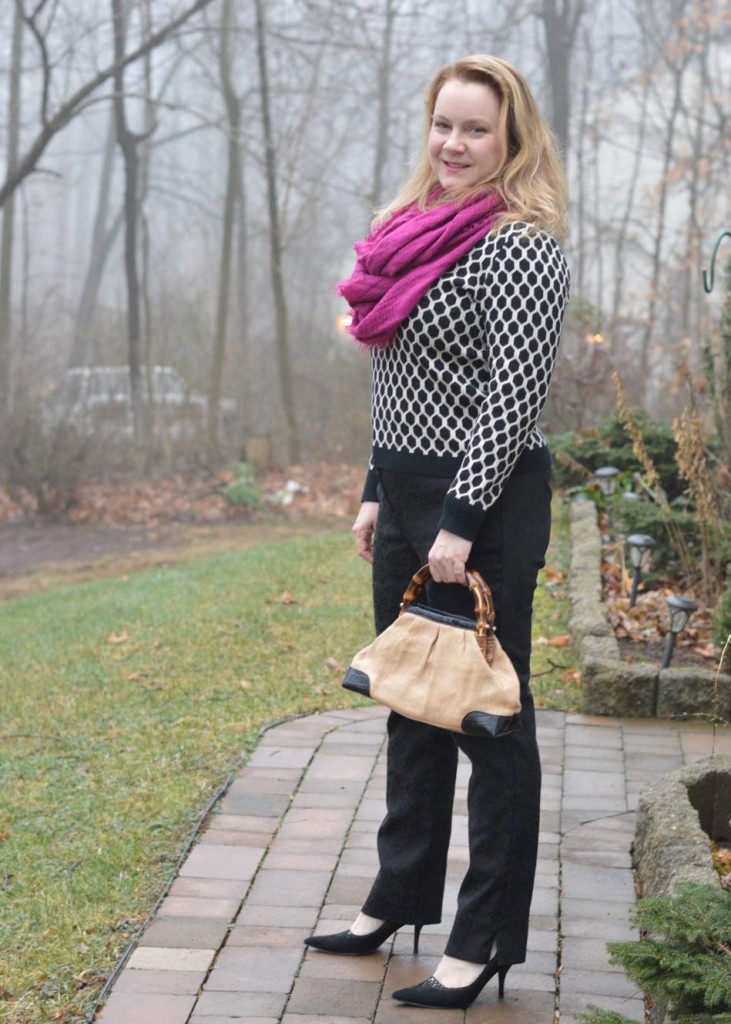 While suede pumps (these are from Ann Marino) are not a great choice for a typical January day, they are perfectly fine for the recent moderate weather. To inject some life into this simple color scheme, a vibrant fuchsia scarf adds plenty of pizazz for a gray winter day.
This sweater would also be great with jeans and boots for a casual look or with a black skirt for a more formal work outfit. Sweaters don't always have to be heavy, wool creations. Try some in other natural fabrics such as cotton, silk or cashmere and be sure and shop this Wednesday at the Goodwill Winter Sale!
Sweater: $3.25 (purchased at 50% off day)
Pants: $9.00
Scarf: $2.00
Purse: $4.97
Shoes: $6.97
Total: $26.19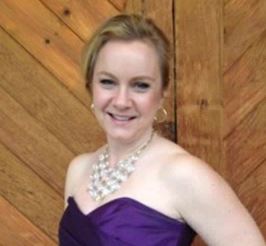 About The Blogger
Kirsten is a 40-something mom, wife and marketing professional. She loves all things crafty, tasty and fashionable, especially while being frugal. She enjoys hunting for treasures at her local Goodwill stores to decorate her home and wardrobe. She is a stylist and volunteer for the fundraiser the Goodwill Runway Show, which is held every spring in Reading, PA.