Despite researching trends and fashions, I sometimes choose not to embrace them if it is something that is hard to adapt for myself. Maxi dresses are one of those things since it can be difficult to find ones to work with my petite height and not need tailoring.
This maxi dress from Xhiliration (A Target brand)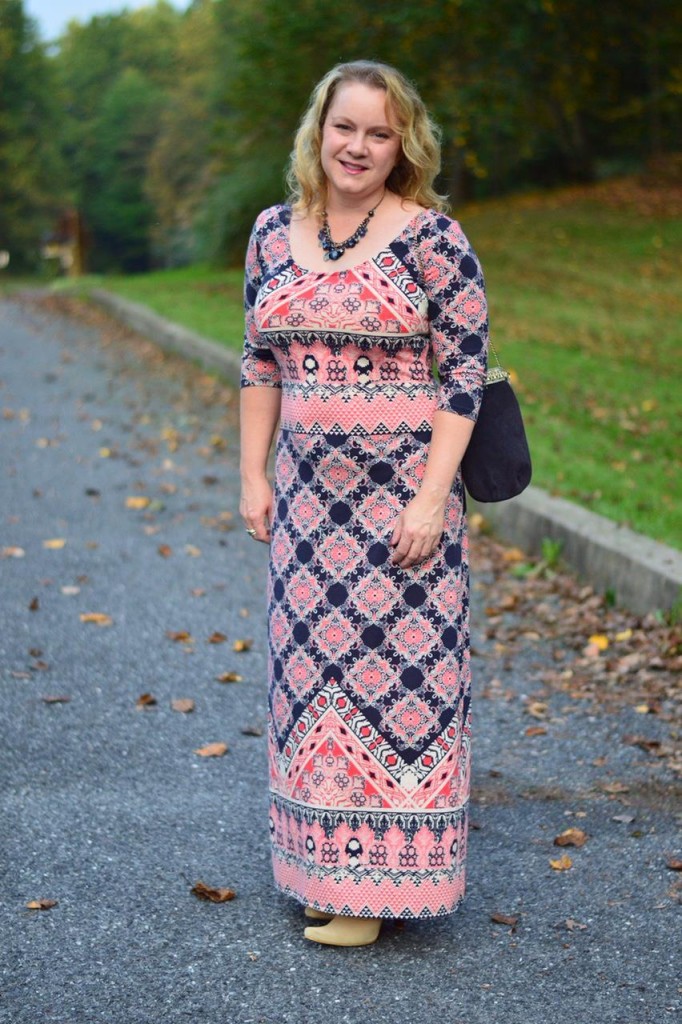 was one of those items I picked up expecting not to like (it happens, a lot!) after I got to the dressing room. But the cream, navy and salmon pink color really appealed to me, as did the ¾ sleeves and super soft fabric. The dress is a pleasing mix of patterns and very flattering with the horizontal bands at the waist and bust. And amazingly, it wasn't an extra foot taller than I am!
This dress works for fall or spring with the long length and sleeves. I threw on a London Jean jacket.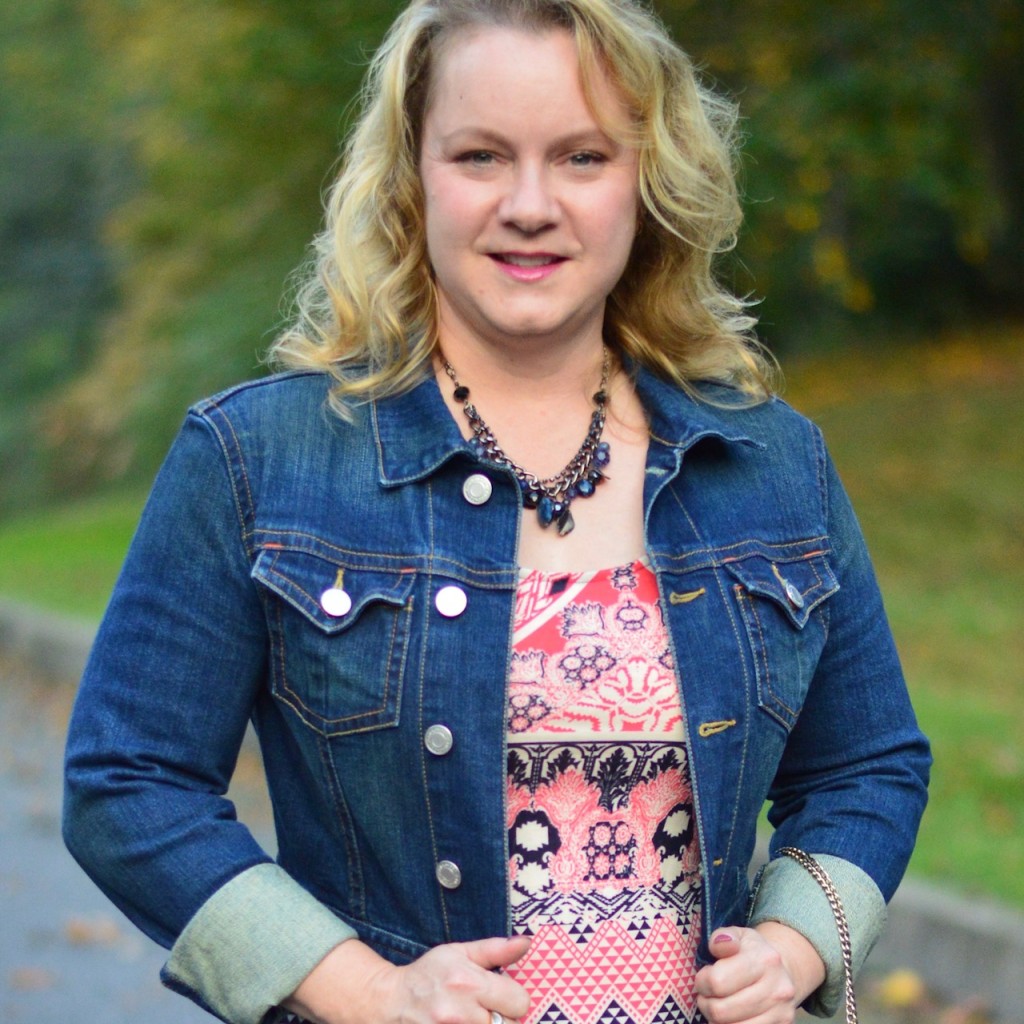 London Jeans were a brand from Victoria's Secret. The line was discontinued several years ago, but still has a cult following on resale websites. This one is a dark color, which coordinates nicely with the navy in the dress. A blue and gunmetal necklace accents the scoop neckline of the dress without overpowering the rest of the look.
The bag and shoes are both suede, which always reminds me of fall.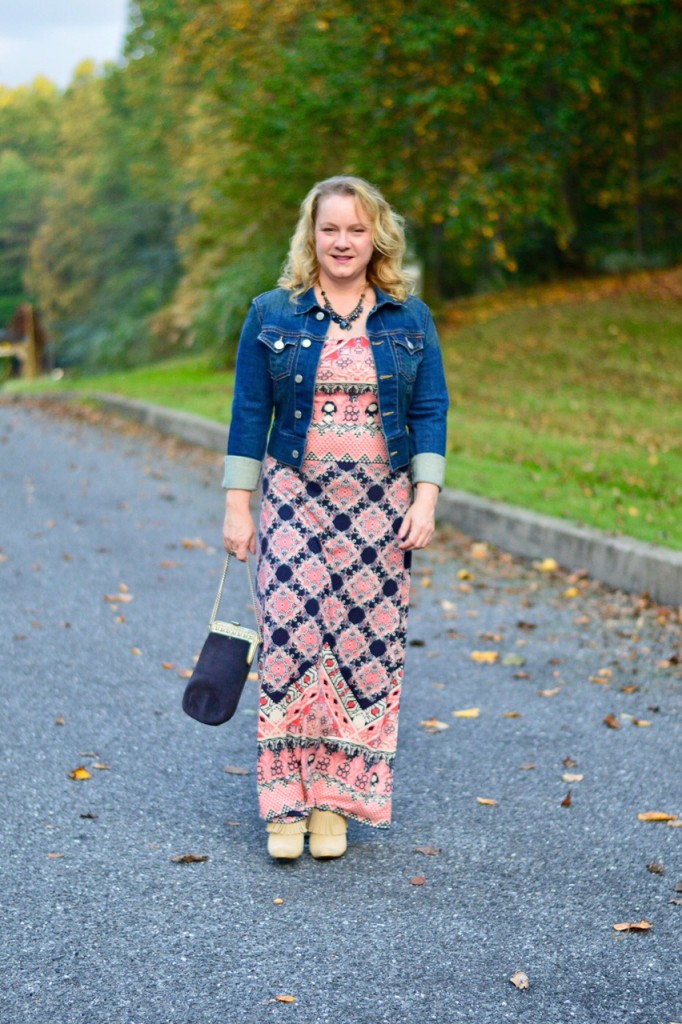 The bag is vintage (maybe 1970s) and has a brass clasp and chain strap. It doesn't hold a lot, but I like how it adds to the boho style of the whole outfit. The booties from MIA have the pointy toe (which visually elongates the leg) and fringe detailing.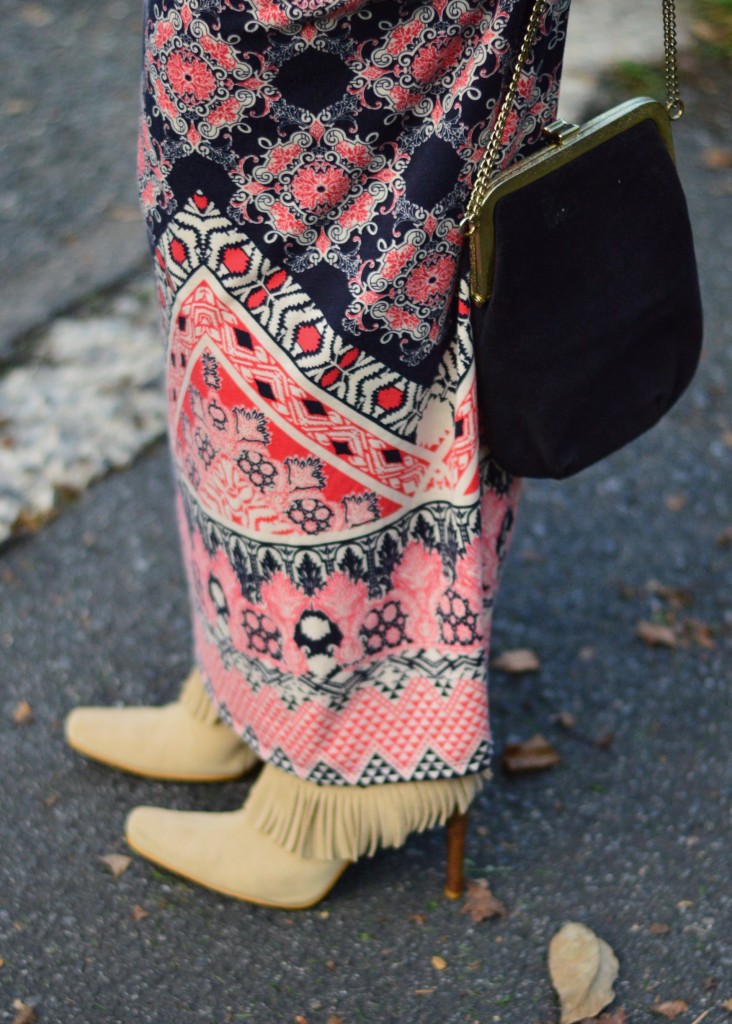 Founded in Sweden in 1976 during the disco era of clogs and bell-bottoms, MIA is now based in Miami with a showroom in New York City. Their designers are inspired by the spirit of the Caribbean as well as by exotic destinations around the world and they now offer affordable fashion-forward-footwear to women of all ages.
I'd wear this look to brunch with girlfriends and have already worn it out to dinner with my husband. It can be dressed up or down depending on what jacket and accessories I would add. A cream scarf or cardigan would also be a nice extra layer for the winter months.
Shopping at Goodwill Keystone Area stores gives me the ability and the budget to try styles I may or may not fully embrace, at first. Happy shopping!
Jacket: $6.50
Dress: $5.50
Boots: $6.97
Bag: $3.97
Necklace: $3.97
Total: $26.91
Retail estimate: $150
From my closet to yours,
Kirsten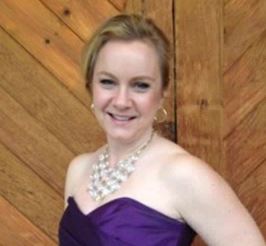 About The Blogger
Kirsten is a 40-something mom, wife and marketing professional. She loves all things crafty, tasty and fashionable, especially while being frugal. She enjoys hunting for treasures at her local Goodwill Keystone Area stores to decorate her home and wardrobe. Meet up with her at one of Goodwill's shopping events! Check the event pages for details.