Halloween is going to be different this year, but it doesn't mean you can't have a little everyday fun without wearing a costume. I work for a school and Halloween is usually a very festive holiday with costume, face painting, classroom parties, and of course, lots of treats. This year with social distancing and safety protocols in place, we are not able to dress up in a costume or a mask (well, we're already wearing those!), however, we are permitted to wear Halloween-themed clothing or a decorative headband.
When I found out what I could wear, my first stop was the closest Goodwill Keystone Area store! There are still plenty of costumes on the racks and décor on the shelves. If you haven't gotten a costume or decorated your home, there's still time!
A visit to the Halloween section quickly turned up two great options. First was an embellished ¾ sleeve knit blouse featuring a haunted house, graveyard, spooky tree, and a sparkly spider.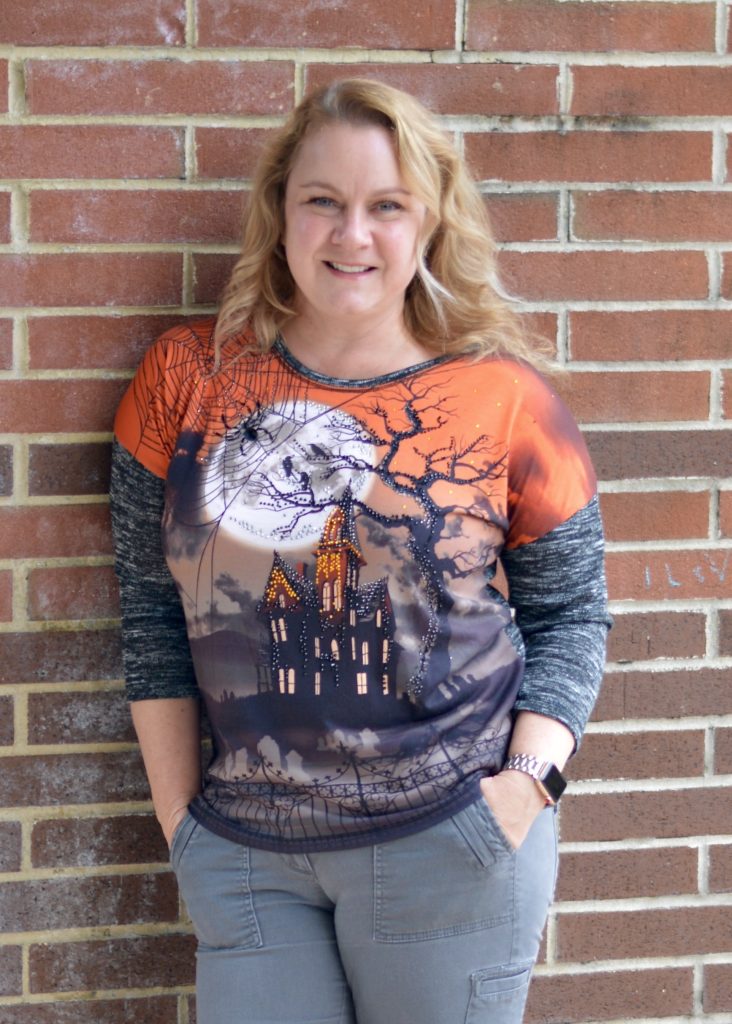 It was only $3.99! Next was a bright orange t-shirt with an embroidered decoration for $4.75. This is a bit more casual and perfect for my dress down day on Thursday at school.
In the Halloween décor section, I snagged this adorable classic pumpkin basket for just 99 cents!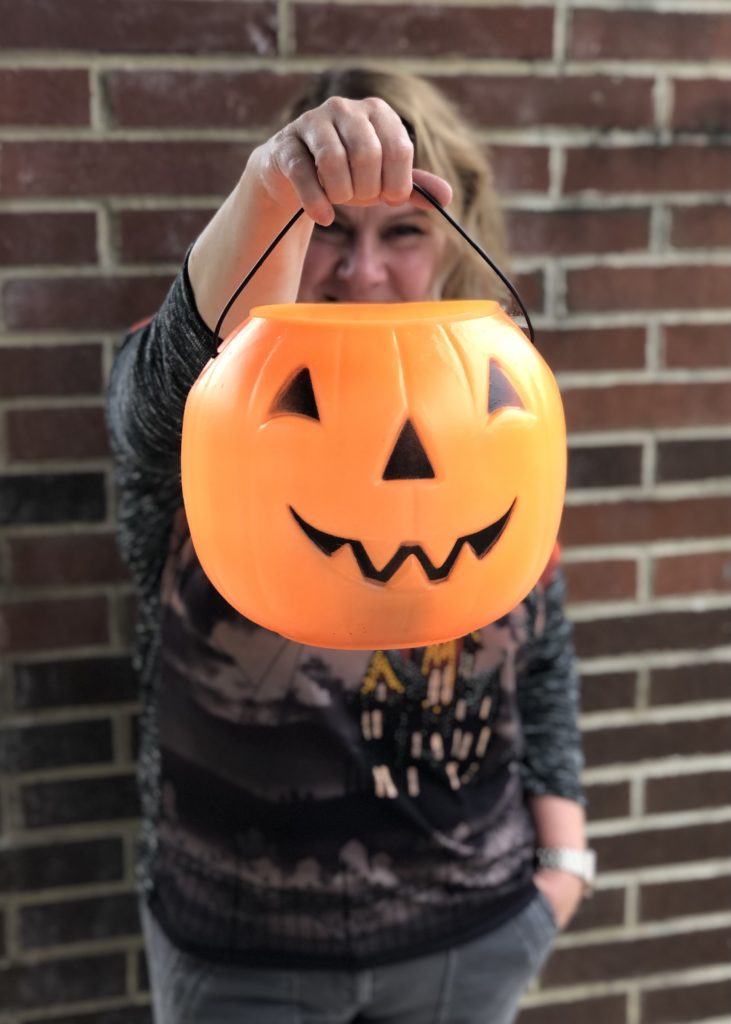 Each top looked equally as good with a pair of gray cargo skinny jeans from Loft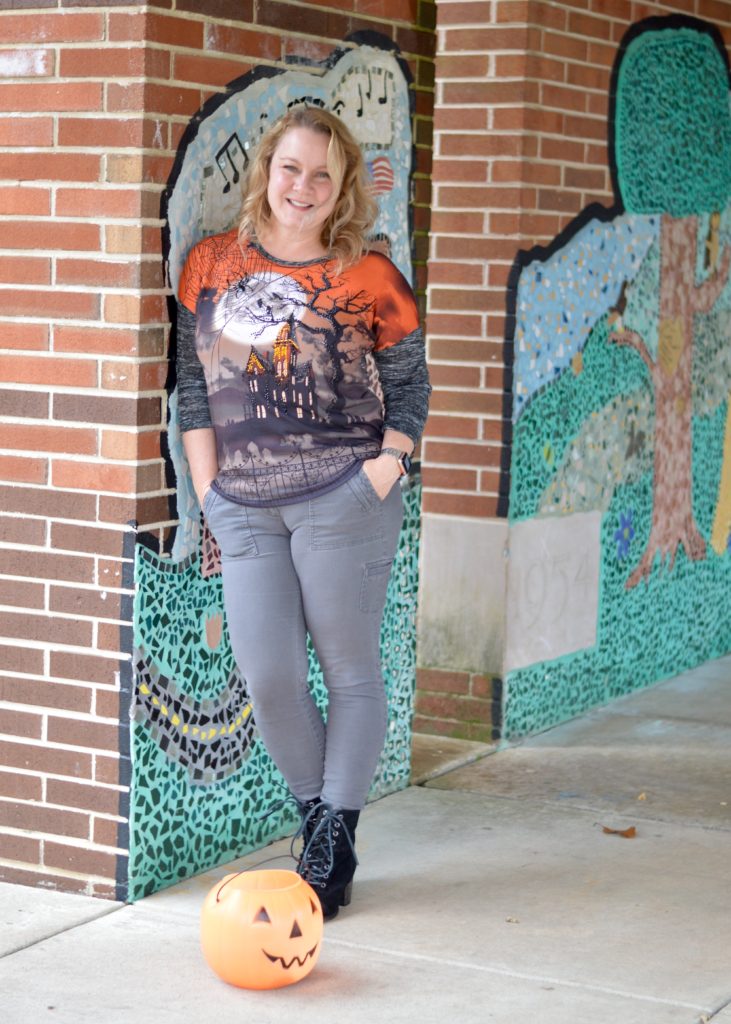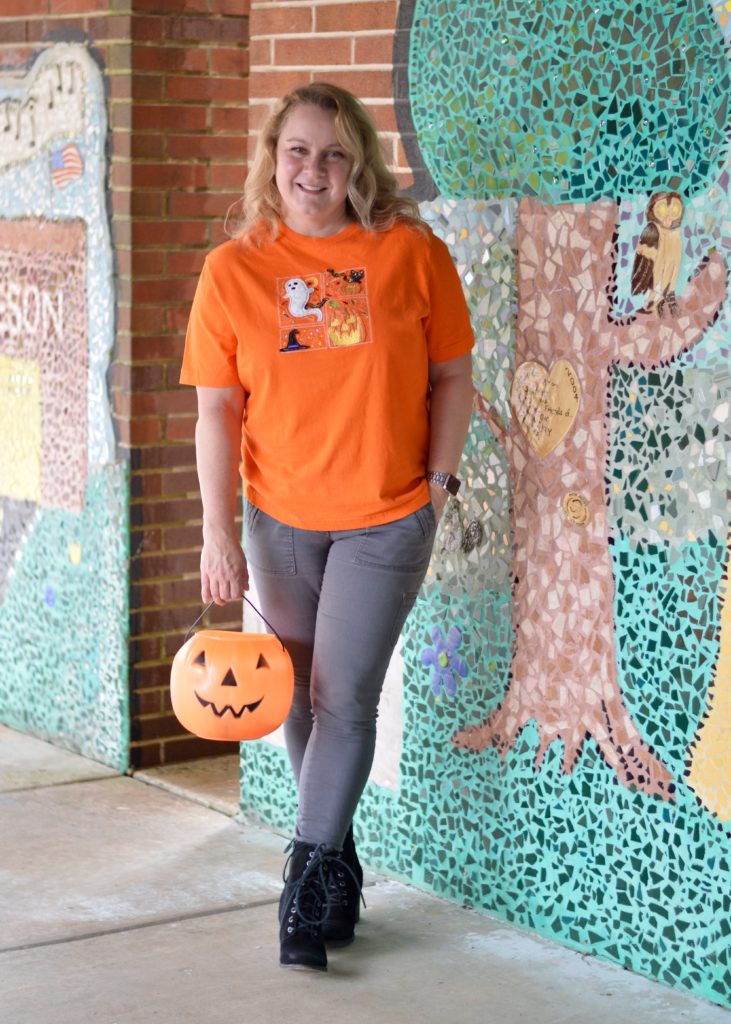 . These are a great wardrobe staple for only $4.75 (Retail: $79) and the cool gray is different than the typical black or khaki color I typically wear if I'm not wearing colorful printed pants, that is. The black suede Steve Madden "Gretell" combat boots were priced at $4.99 (Retail: $89).
They will be another great addition to my closet for fall and winter.
Obviously, I had to check out the whole store while I was there and found a great outfit to be showcased later on the blog. Tune in later to see what might turn up. But for now, run out and grab some Halloween items at your neighborhood Goodwill Keystone Area store! It's not too late!
From my closet to yours,
Kirsten
Blouse: $3.99
T-shirt: $4.75
Boots: $4.99
Pants: $4.75
Pumpkin: $0.99
Total: $19.47
Retail: $225+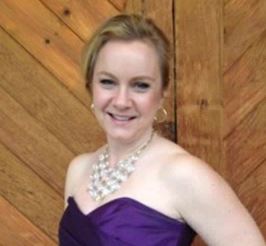 About The Blogger
Kirsten is a 40-something mom, wife and marketing professional. She loves all things crafty, tasty and fashionable, especially while being frugal. She enjoys hunting for treasures at her local Goodwill Keystone Area stores to decorate her home and wardrobe.