The beauty of Goodwill is that you can afford to have options. In the first part of this Homecoming series, I detailed how Emily and I were shopping at Goodwill for dresses. We found plenty of outfits that we liked, but two of them were our favorites. And since each outfit was $20 or less, we splurged on both!
This look is entirely different that her first dress. The black and white strapless B. Smart dress in the firstpost was much more classic and elegant.This high-low hemmed colorful dress by Charlotte Russe is much more fun and playful.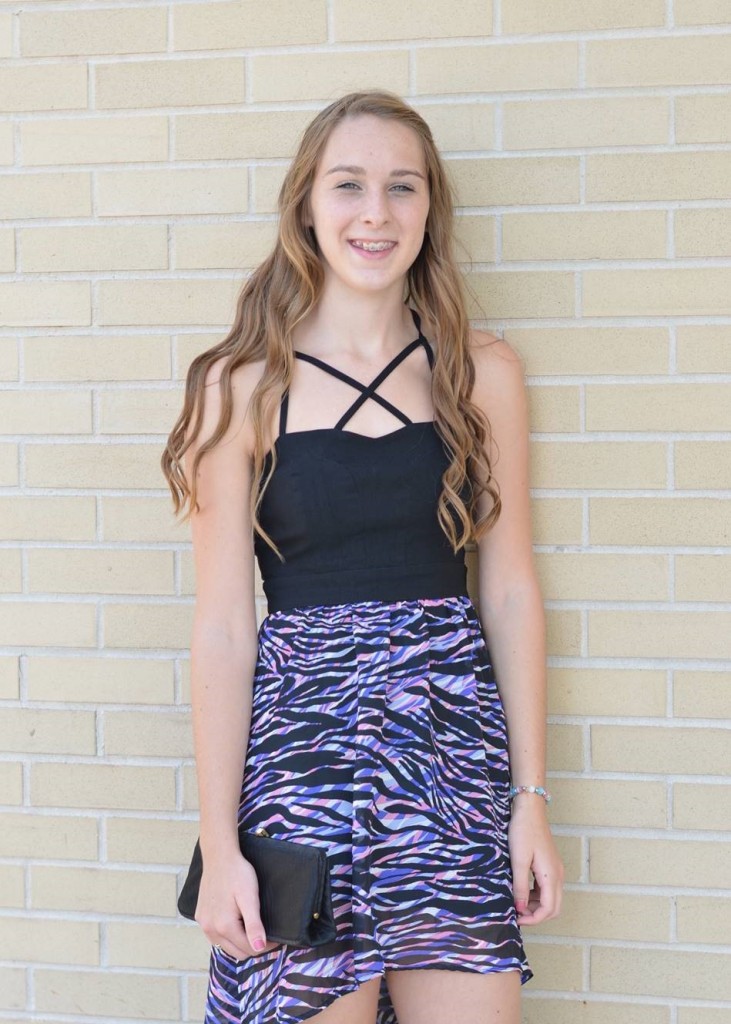 The criss-crossing straps on the simple black top add interest and the colors and patterns in the gauzy printed skirt are bright and echo an animal print design.
According to Wikipedia: "Charlotte Russe is a clothing retail chain store in the United States, headquartered in San Diego, California. Fashions in the stores are targeted at women in their teens and twenties. The company owns and operates stores in 45 states." You can often find their trendy, stylish pieces at Goodwill. My own teens often look for their labels when we are shopping.
To play off those colors, we found these bubble gum pink suede platform heels by Steve Madden.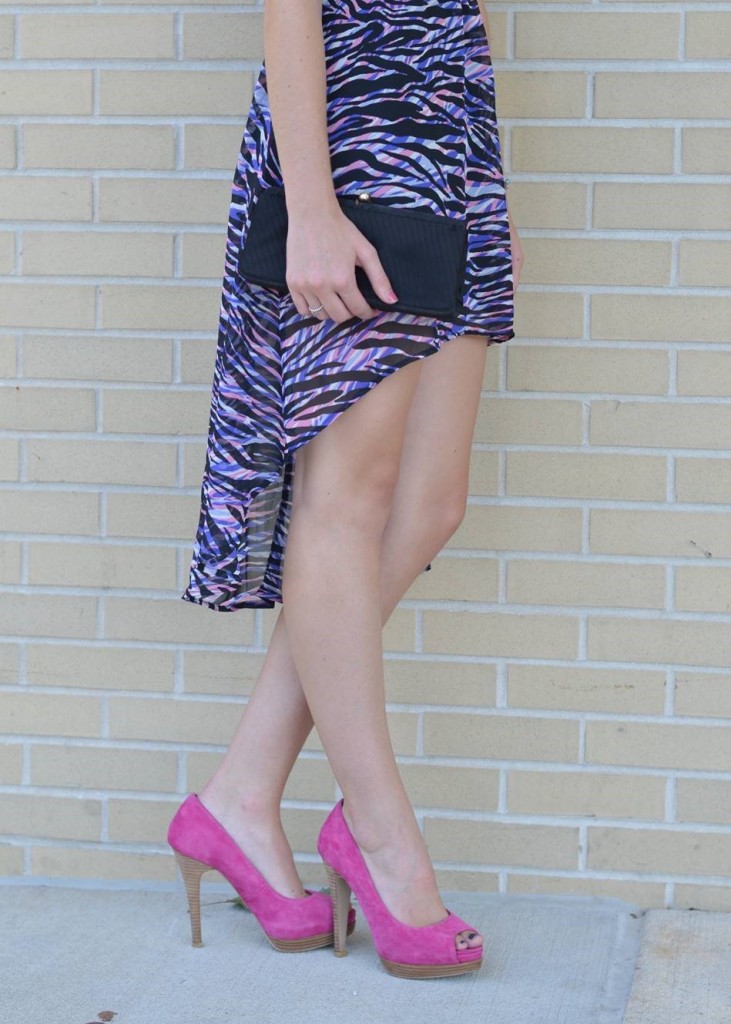 A simple black satin clutch by MM will hold her necessities for the dance. These accessories can transition easily into other outfits for her later on. The detailed neckline did not need a necklace,but she added her own colorful bracelet.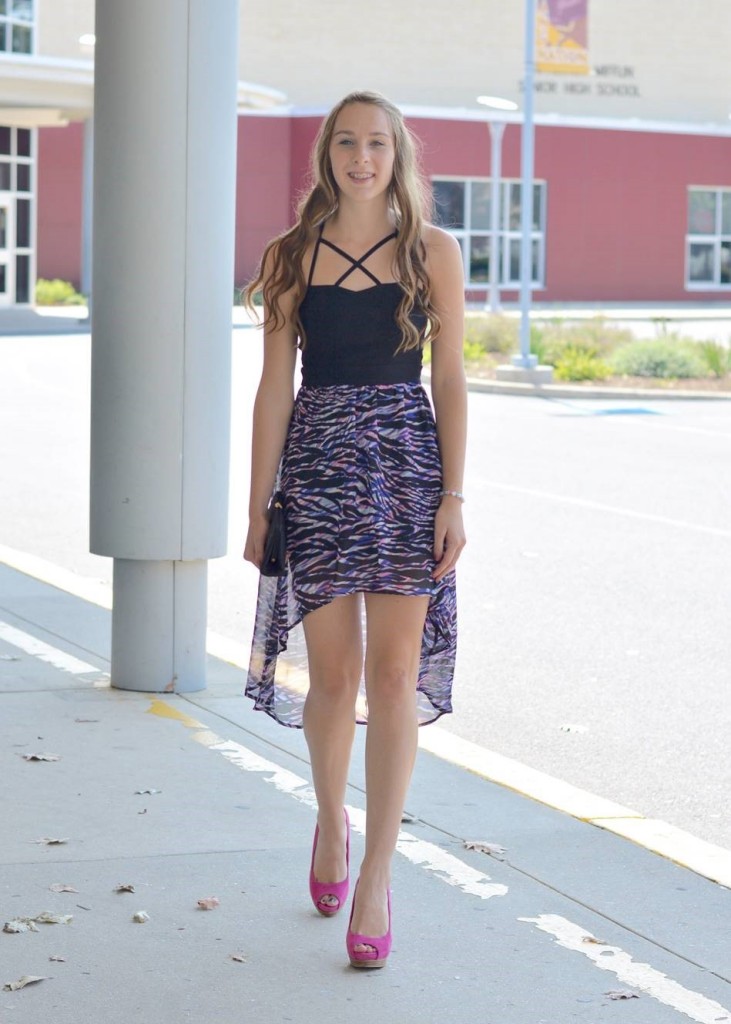 This outfit was only around $18 and now she has two choices for her high school's Homecoming dance later on in September. Start shopping now to find your perfect look! Goodwill makes it easy and affordable!
Kirsten
Goodwill in Shillington, PA:
Dress: $5.50
Shoes: $6.97
Clutch: $4.97
Total: $17.44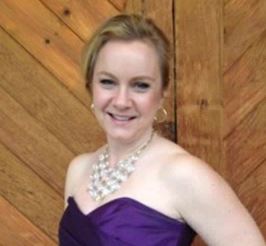 About The Blogger
Kirsten is a 40-something mom, wife and marketing professional. She loves all things crafty, tasty and fashionable, especially while being frugal. She enjoys hunting for treasures at her local Goodwill stores to decorate her home and wardrobe. She is a stylist and volunteer for the fundraiser the Goodwill Runway Show, which is held every spring in Reading, PA.