So, it's the end of summer and I'm heading to the beach before I head back to college.
I stopped by Goodwill and I bought a few things that are perfect for the beach.
The first being a red crop top.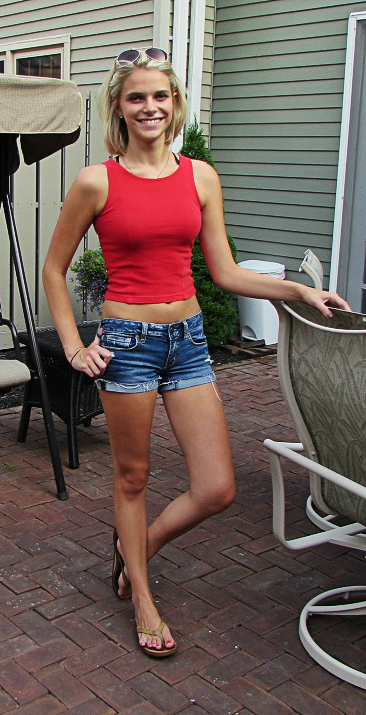 Crop tops and high-waisted shorts are very much in style right now…however…when it comes to high-waisted shorts be prepared to:
Pay a pretty penny to buy the right ones for you.
Spend a century trying to find the right pair. By the time you find high-waisted shorts that work of you, they will be out of style.
People ask me my opinion about high-waisted shorts. My thought is, for one reason or another, they aren't for everyone. Some people can make them work, but for me, I'm not even gonna to go there. I'm going to stick with good ole', traditional, cut-off jean shorts. I put the shorts together with a red crop top that I bought at Goodwill. A perfect outfit for the beach.
The second outfit I found was a casual, grey and white romper (it was brand new and the original tags were still on).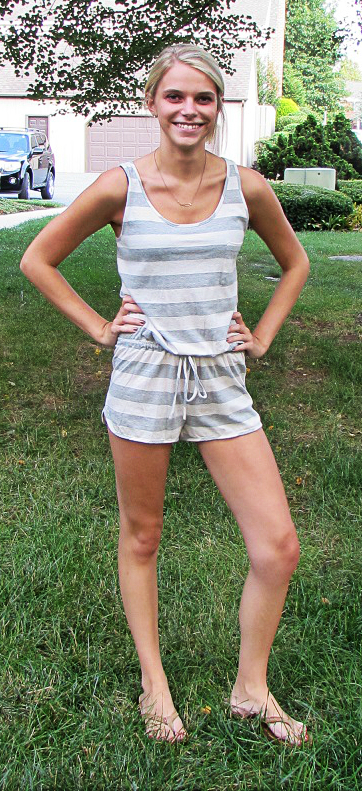 Rompers are easy because you just throw one on and you're out the door. No fuss. It's nice to be able to wear such a comfortable and relaxed style especially at the shore.