It's almost time for vacations, BBQs, pool parties and days at the beach (or the "shore" as we call it in northeastern PA) and that means you need to look calm, cool and stylish even on the hottest of days.
I will be hosting two upcoming Goodwill Keystone Area events to share my thrifting tips and tricks. Both are free! Join me and find some fashionable additions to your summer wardrobe!
Secrets of a Thrifty Fashionista
On Monday, June 19th I make a return visit to the Exeter Community Library in Reading, PA. I will be sharing my "Secrets of a Thrifty Fashionista" and holding a small summer fashion show modeled by the ladies of the Exeter Library. There will also be door prizes. Bring your best Goodwill finds to share with the group. To register, please call the Exeter Library at 610.406.943. Click here for more info.
Meet Up & Shop


Then, on Thursday, June 22nd, put those tips to work as I host a shopping Meetup at the Goodwill store in East Earl, PA. I will shop the aisles with you at one of my favorite locations. It is a hidden gem of a store and located only about 20 minutes from Reading. Bring your girlfriends and shop from 6 until 8pm! We'll be offering a special coupon just for that night! What treasures can you find? Click here for more info. No registration required.
My first look for summer includes this flirty little Milly Collection dress from Banana Republic.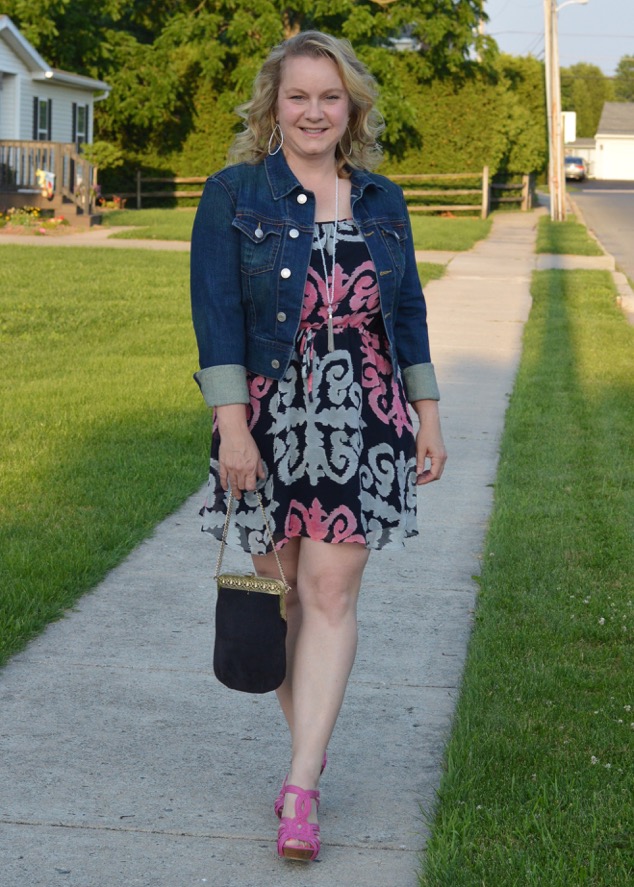 I picked it up for just $5.50, but this navy and pink medallion dress originally released in the summer of 2013 sold for $120.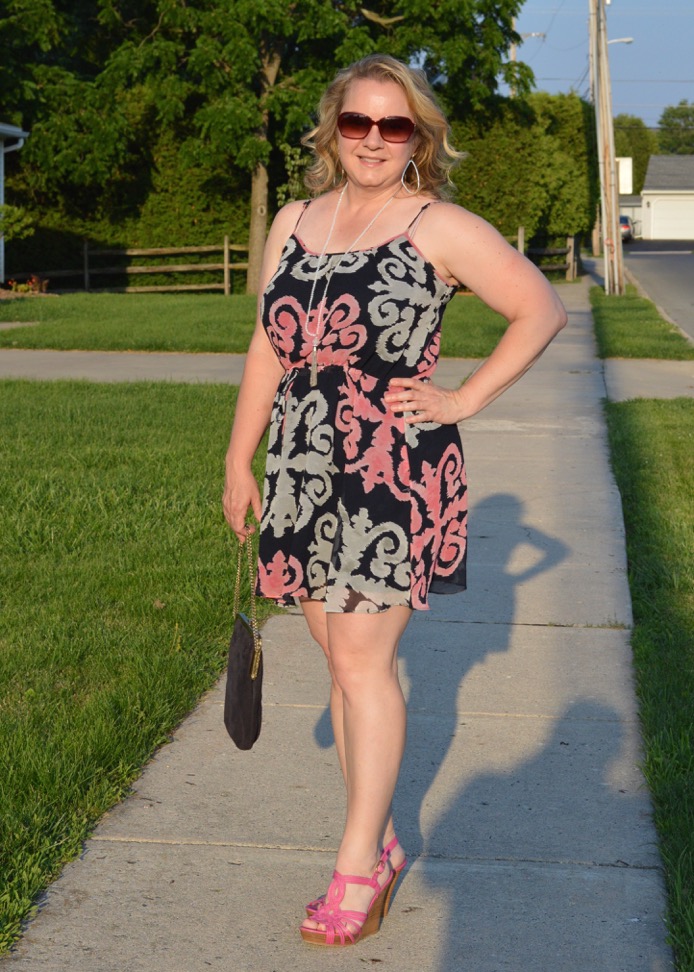 I always feel pretty in pink, and these strappy Seychelles wedge sandals are no exception! My price: $6.97; but they retailed for approximately $120. My $6.50 dark wash denim jacket is from London Jean, a brand by Victoria's Secret.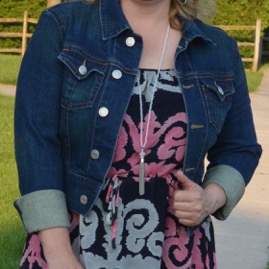 New, it would have cost $75. As for accessories, my necklace was purchased new-with-tags from Target and originally cost $16.99, but I got it for 50% off at $8.50. The navy suede and chain bag is vintage and a nice find at $3.97.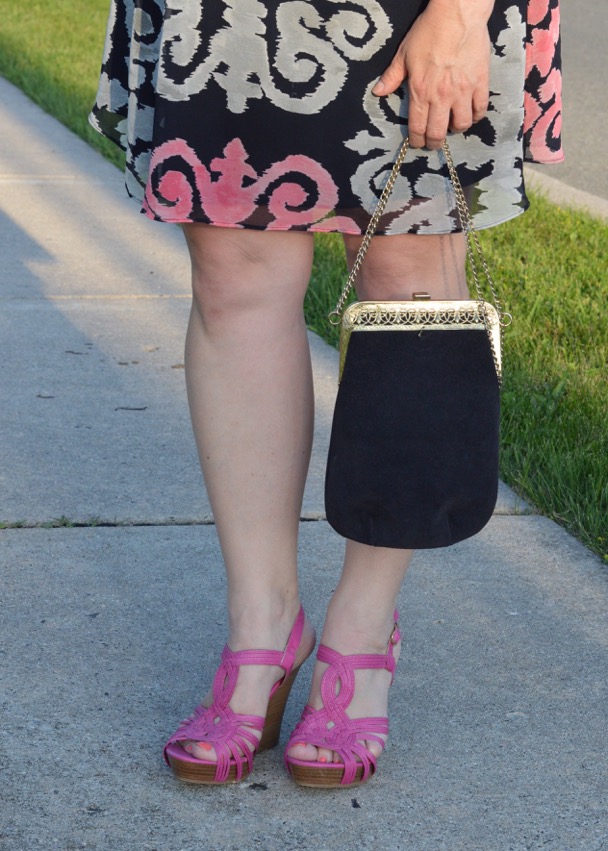 This outfit would have cost over $350, but I paid just 10% of the retail.
These events are a great way to find the best deals, but also meet some new thrifting friends. I've gotten to know a lot of women (and a few men) through my love of Goodwill. Come join us and get to know Goodwill Keystone Area better and find some great summer looks like mine!
Dress: $5.50
Jacket: $6.50
Shoes: $6.97
Purse: $3.97
Necklace: $8.50
Total: $31.44
From my closet to yours,
Kirsten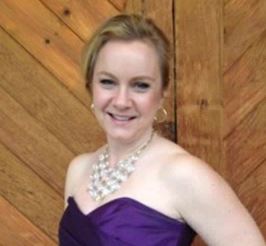 About The Blogger
Kirsten is a 40-something mom, wife and marketing professional. She loves all things crafty, tasty and fashionable, especially while being frugal. She enjoys hunting for treasures at her local Goodwill stores to decorate her home and wardrobe. She is a stylist and volunteer for the fundraiser the Goodwill Runway Show, which is held every spring in Reading, PA.