I've talked about finding favorite brands among the Goodwill Keystone Area racks before and Banana Republic is one of brands I search out because I know it offers consistent quality and classic appeal. Finding those labels is always a nice surprise.
According to their company website, "Banana Republic was founded in 1978 by Mel and Patricia Ziegler, who originally called the company "Banana Republic Travel & Safari Clothing Company." The original concept for the company was to sell items that fit a safari theme. In 1983, Gap purchased the company, changed the name to "Banana Republic," and rebranded the stores to achieve a more upscale image.
Customers shop Banana Republic for "versatile, contemporary classics, designed for today with style that endures. Through thoughtful design, we create clothing and accessories with detailed craftsmanship in luxurious materials."
This pattern on this black ¾ sleeve shift dress reminds me of fireworks on hot summer night.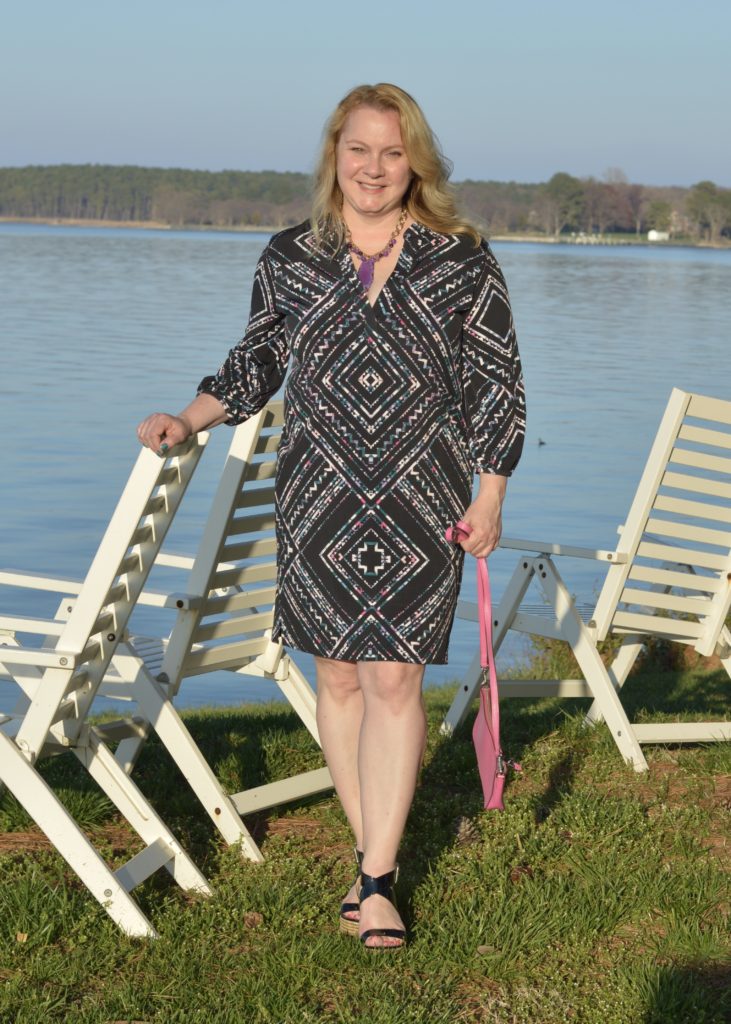 It would have retailed for around $119, but my cost at Goodwill was $5.50. I'll be able to transition this dress into fall or winter with tights boots and a blazer.
To bring out the colors in the dress, I added a small pink cross-body bag from Tignanello
and a beaded purple and gold necklace.
These accessories don't overwhelm the festiveness of the dress, but add just the right touch to finish the look.
Lastly, strappy black patent and rattan sandals from NY&CO completed this perfect summer evening out look.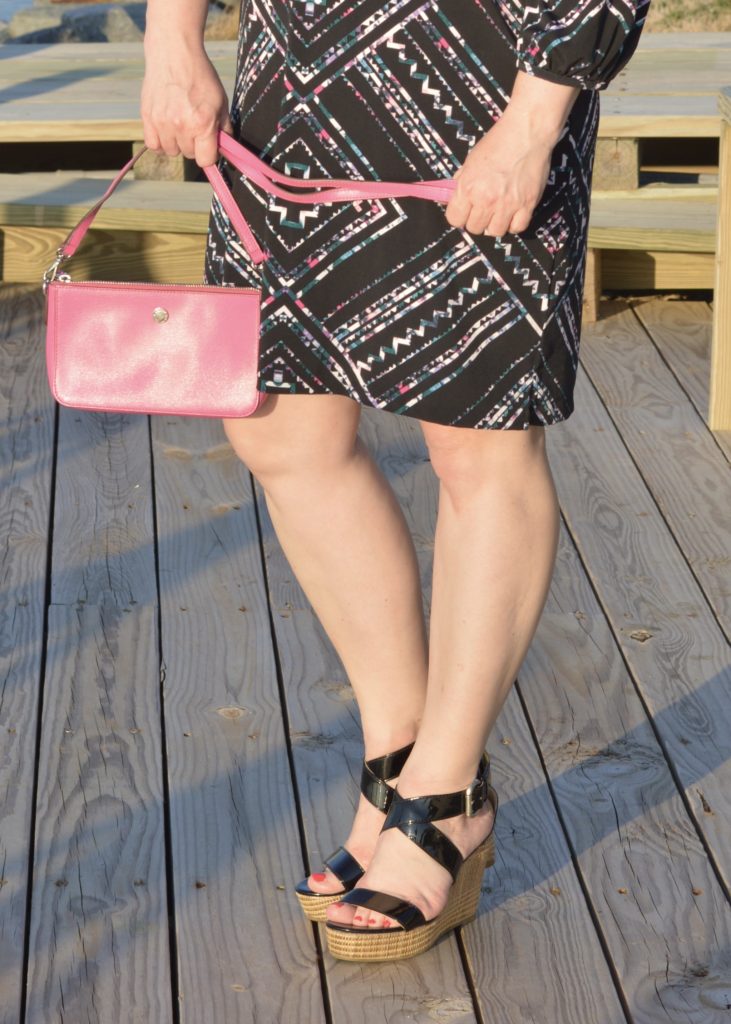 They would have sold for about $59.99.
You can find even better deals on your favorite brands through July 4th! Shop Goodwill's 99¢ Sale, details here!
Whatever your favorite brand is, you can most likely find it at Goodwill Keystone Area stores. Mall store labels at thrifty prices!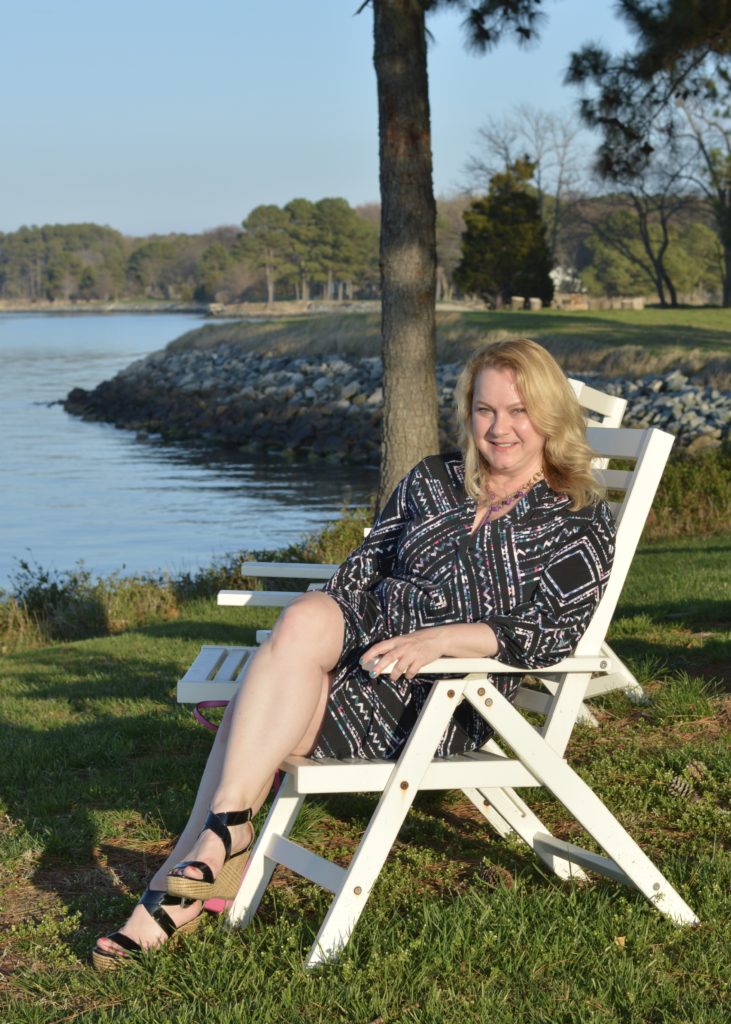 From my closet to yours,
Kirsten
Dress: $5.50
Bag: $4.97
Shoes: $6.97
Necklace: $3.97
Total: $21.41
Retail: $275+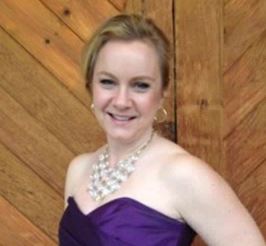 About The Blogger
Kirsten is a 40-something mom, wife and marketing professional. She loves all things crafty, tasty and fashionable, especially while being frugal. She enjoys hunting for treasures at her local Goodwill Keystone Area stores to decorate her home and wardrobe.