Whether you are looking to purchase new winter clothing or accessories or whether you are seeking to clean out your closet to make room for new purchases, now is the time to think Goodwill.
Hats, scarves, gloves, jackets and sweatshirts
While coats and sweatshirts are in ready supply at all Goodwill locations, hats and scarves – especially for women – are highly desirability, so they don't stay on our shelves very long.
During a recent store visit, accessories like this attractive hat and scarf combination were on display.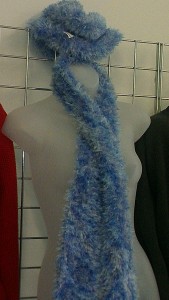 As well as a blaze orange men's hunting jacket.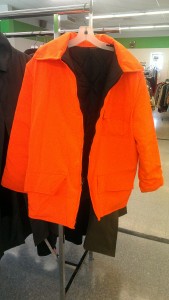 Goodwill's thrift store shoppers are always looking for a bargain, but keep in mind whether purchasing or donating, that proceeds from the sale of all Goodwill products helps people with disabilities and difficult to employ workers to find job training and meaning jobs. Without you, there could be no Goodwill.