Wearing clothing with slogans or sayings on them is not really my style, but my teenagers love all kinds of graphic tees. They are easy to find at your local Goodwill Keystone Area store. My kids look for their favorite bands or cartoon characters as well as sayings.
With the popularity of kale, I thought this one was kind of tongue-in-cheek. This "Dressed to Kale" shirt is by Grayson/Threads, a Target brand. It sold for about $15 when new.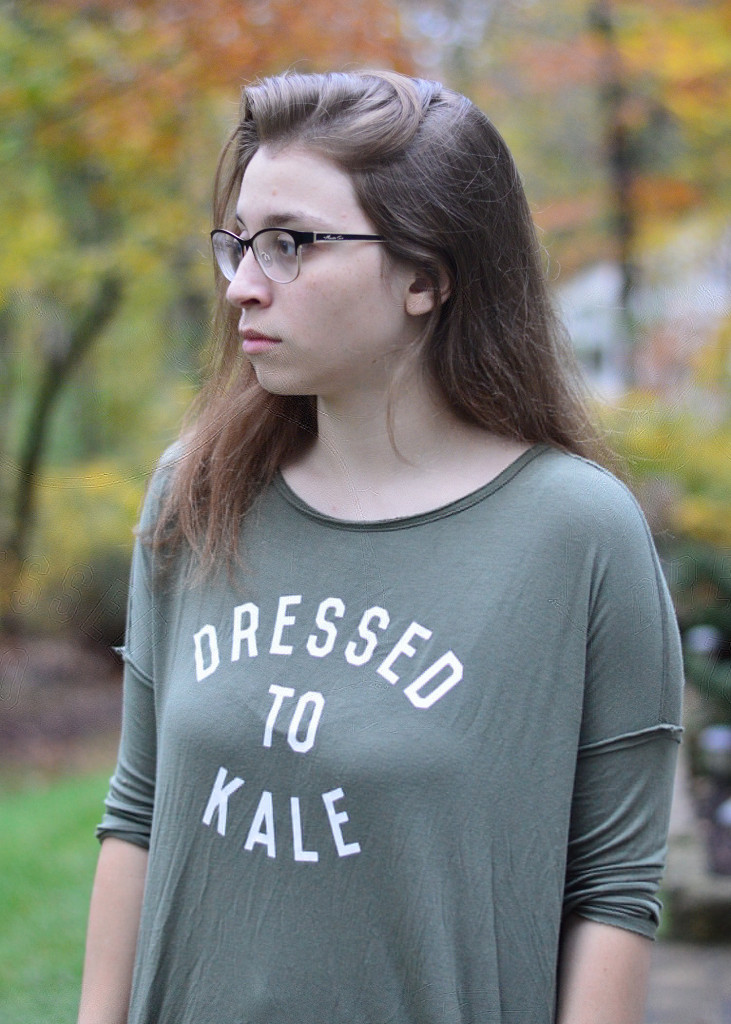 The great thing about finding pre-loved t-shirts at Goodwill is that they have mostly like been washed and dried, giving them a soft, live-in look and they are already pre-shrunk!
My daughter paired it with J Brand dark skinny jeans with faux leather patches on the knees.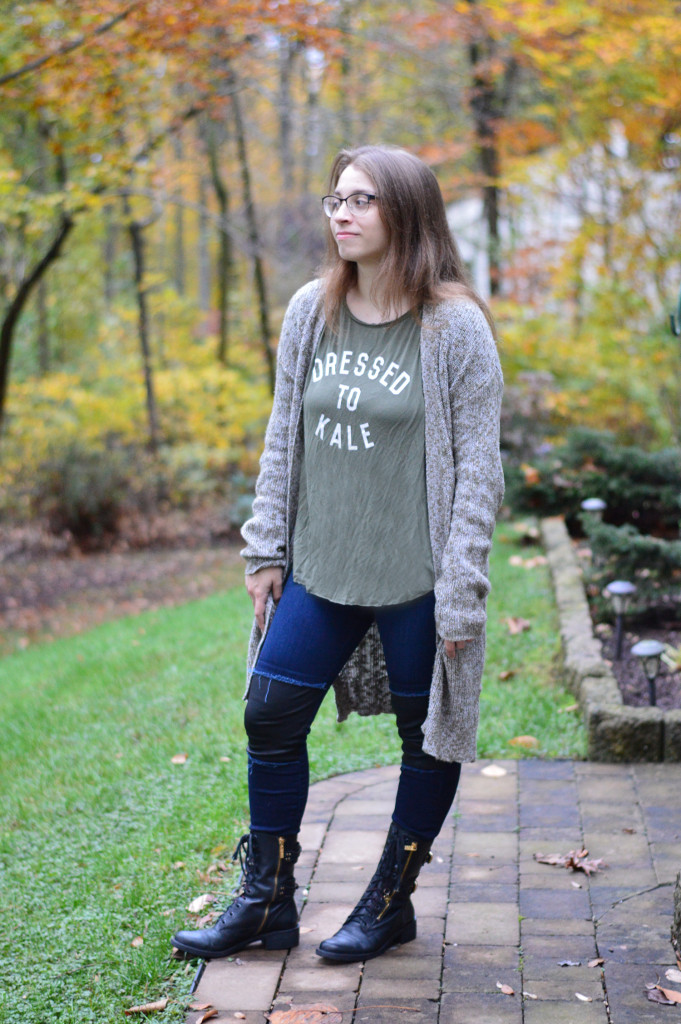 Skinny jeans are still going strong and I see plenty of great ones on the racks at Goodwill. This pair of premium denim retailed for around $200, but I picked them up for just $5.50! I definitely don't mind paying these prices for designer mall brands.
This sweater was one of my finds from the Goodwill Keystone Area Thrift Trip in September. It disappeared from my stash not long after I get home and both my girls take turns fighting over it. The olive and cream Banana Republic duster cardigan was found NWT (new with tags) for just $7.50. Retail was $148.
Finally, comfortable, combat-style boots completed this look.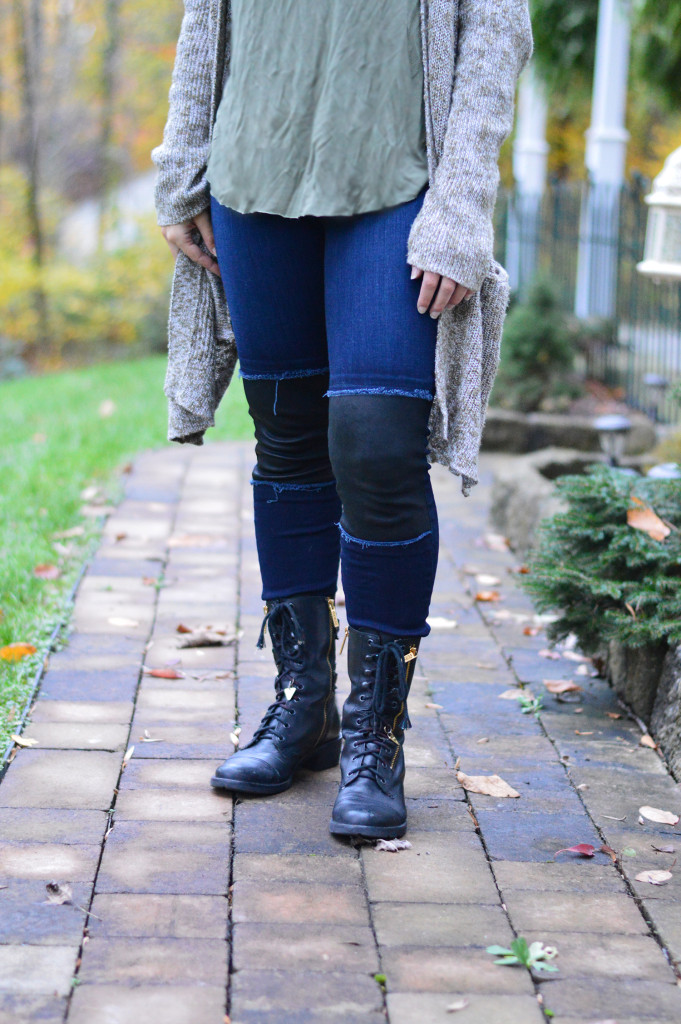 This pair of Guess "Larry" black boots is perfect for a day of walking the halls at school. These would have cost about $129 when new.
Wearing your heart on your sleeve or your feelings on a shirt is possible when you find fun, affordable graphic tees at Goodwill Keystone Area stores.
Jeans: $5.50
T-Shirt: $3.95
Sweater: $7.50
Shoes: $6.97
Total: $23.92
Retail estimate: $492
From my closet to yours,
Kirsten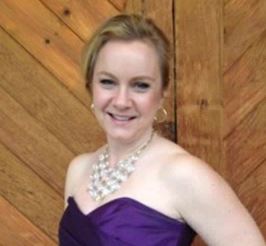 About The Blogger
Kirsten is a 40-something mom, wife and marketing professional. She loves all things crafty, tasty and fashionable, especially while being frugal. She enjoys hunting for treasures at her local Goodwill Keystone Area stores to decorate her home and wardrobe. Meet up with her at one of Goodwill's shopping events! Check the event pages for details.