August is all about back-to-school! Clothing, new shoes, school supplies, and much more! I may not have small children buying a new box of crayons and lunch bags, but I do have older children that still need school supplies and eventually, some new clothes. And Goodwill Keystone Area is always our favorite place to search for whatever they might need.
My oldest, a college junior, is moving into an apartment with three other friends. They wisely created a spreadsheet to decide who was bringing what. Among the things she was tasked with supplying, was a set of dishes and a few miscellaneous kitchen supplies.
She could have easily gone to a big box store and quickly picked up a standard set of dishes and probably not spent that much. However, she likes a more vintage aesthetic and is already a fan of thrift shopping and other sustainable activities.
We hit up the largest store in our area – the Shillington Goodwill store. There are aisles of home goods – all sorted by color – like most stores are. It was easy to check the aisles of the colors she liked. We passed over the pink and purple sections and concentrated on the white, yellow, and orange sections.
After some deliberation and comparing how some pieces would look together, she decided on this Hearthside Garden Festival Prarie Flower pattern set for $9.99.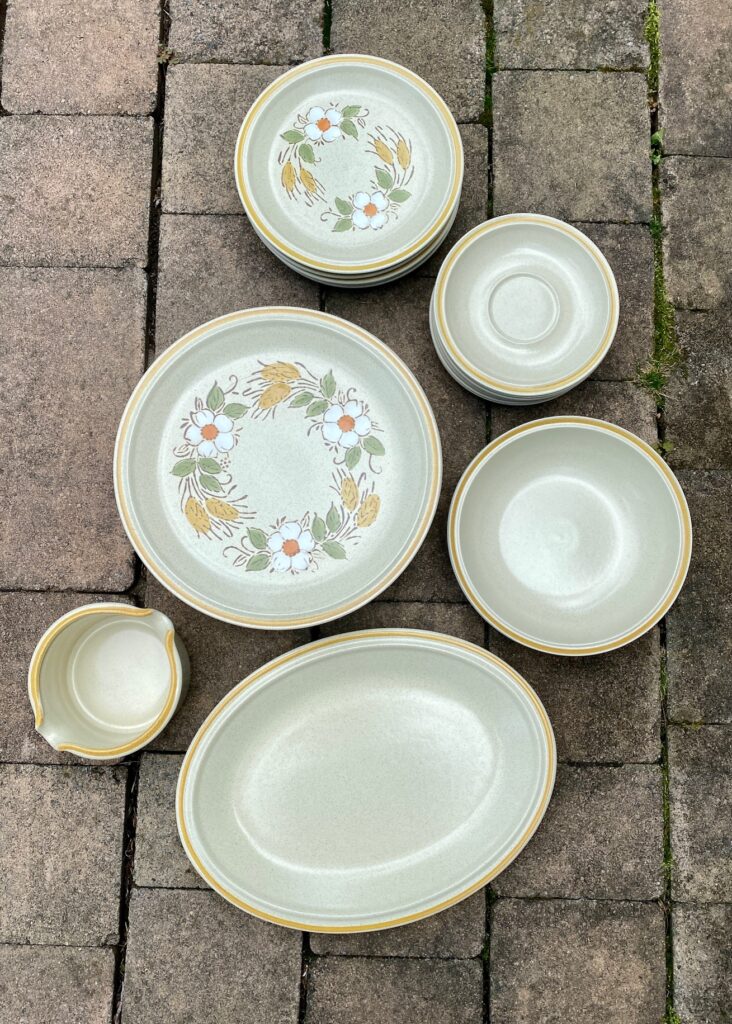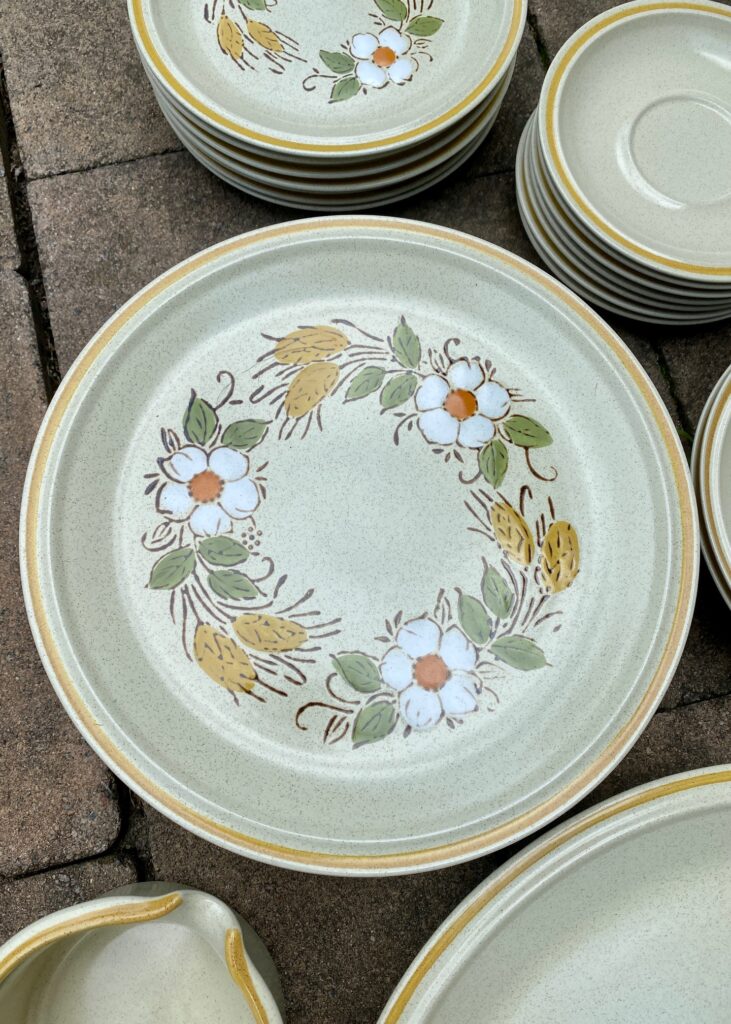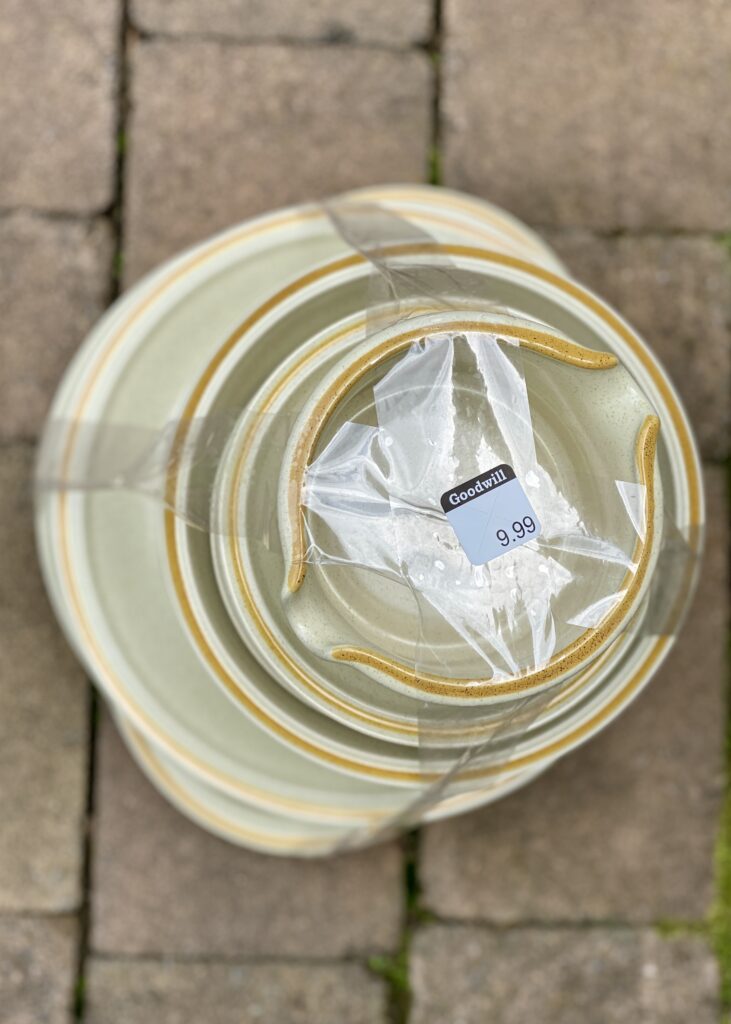 The set included a platter, seven large plates, seven small plates, two bowls, eight saucers, and another bowl.
There was also a covered dish, being sold separately, that matched the set she selected for $3.99.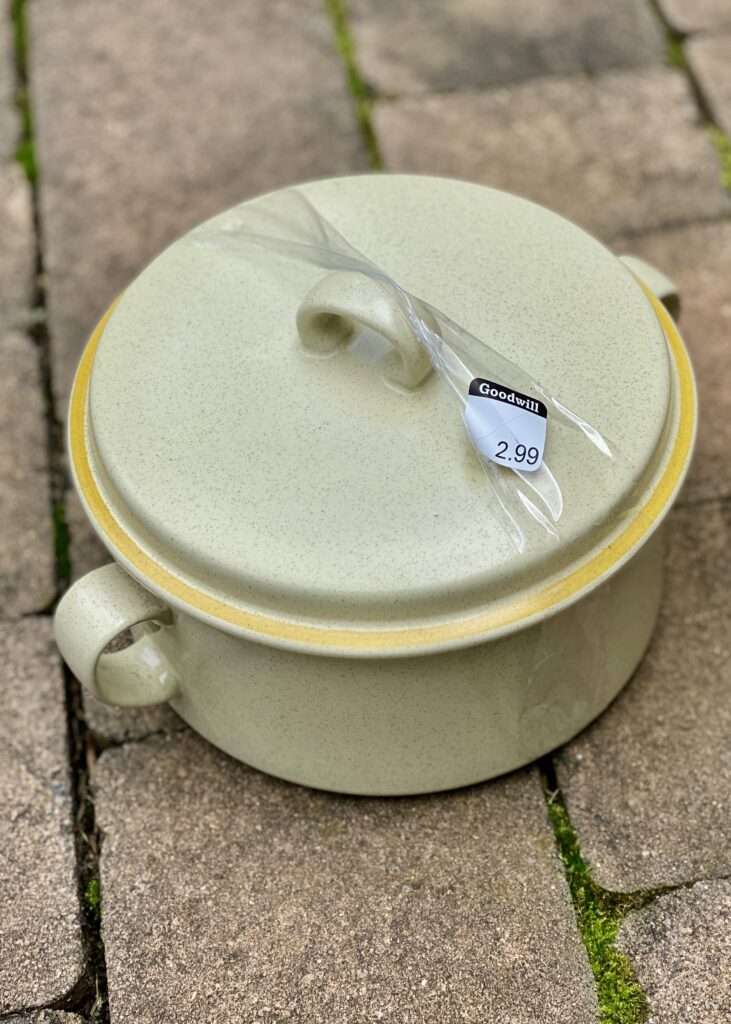 If you are keeping track, that's 26 pieces for $13 or .50 cents per piece.
Not only is she helping her local community by supporting Goodwill with her purchases, but she is also keeping items out of a landfill, and she got a much higher quality product than she could have on her budget.
Most college students have a mug collection, so she knew her friends would bring their own. After combing the aisles a few more times, she also chose this Frida Kahlo mug for $1.99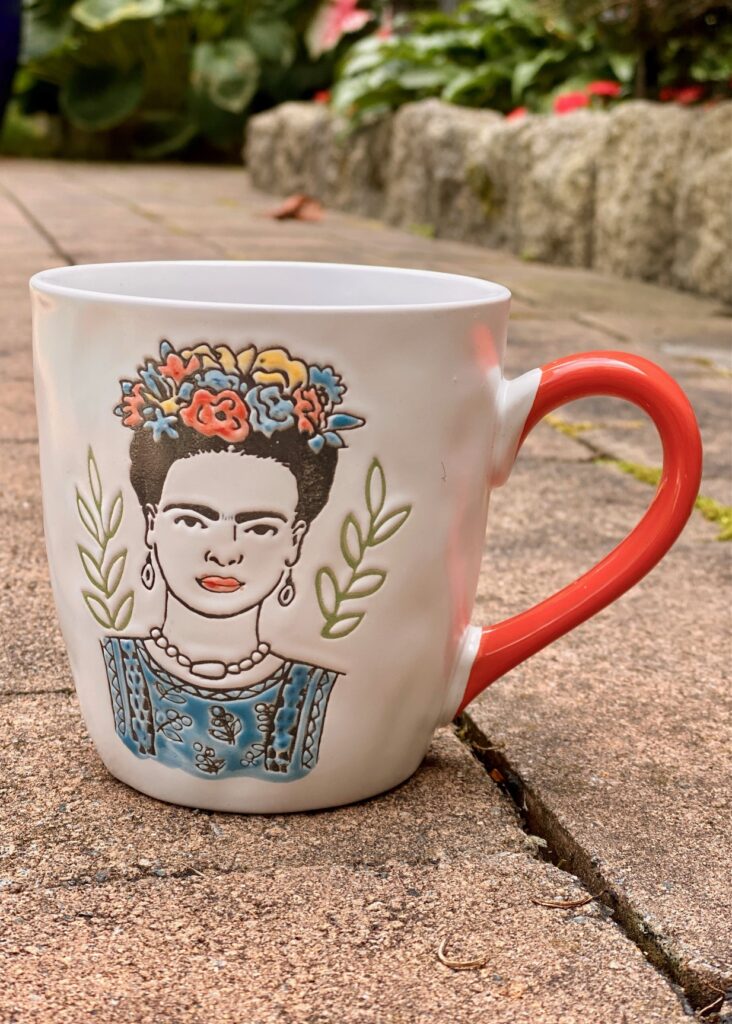 and another vintage piece – a funky chicken trivet for .99 cents.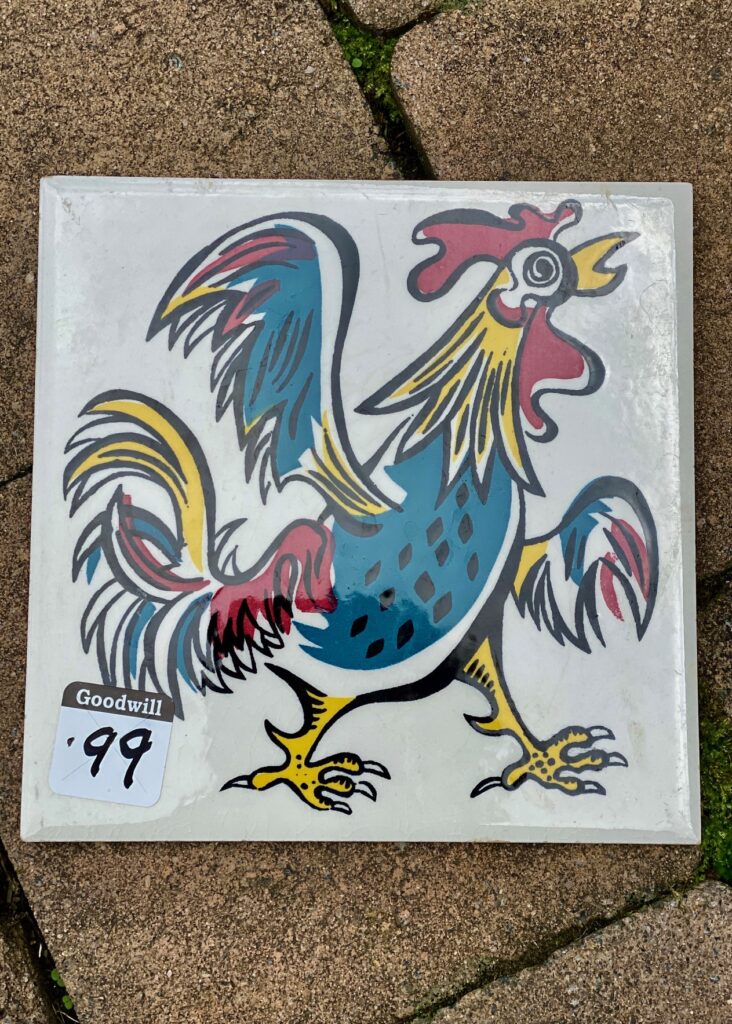 Goodwill Keystone Area should always be your first choice for homewares. I love that my daughters embrace and choose thrift shopping for items at Goodwill versus going to the mall or large department stores. Now we have to start shopping for their new wardrobes. I'm sure that's going to take a lot longer than just half an hour!
From my closet to yours,
Kirsten
Dishes: $9.99
Covered Dish: $2.99
Mug: $1.99
Trivet: .99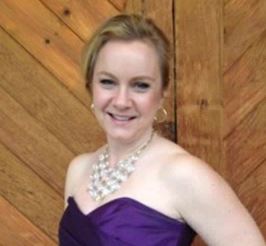 About The Blogger
Kirsten is a 40-something mom, wife and marketing professional. She loves all things crafty, tasty and fashionable, especially while being frugal. She enjoys hunting for treasures at her local Goodwill Keystone Area stores to decorate her home and wardrobe.