According to Ferraricolor.com "Retail sale signs. Stop signs. Fire hydrants. Flashing police car lights. That bad grade on your first college paper. What do all of these have in common? They're all the color red. Red is an attention-grabbing and emotionally intense color. It enhances physical reactions, which is why retailers use it with signs to stimulate people to make quick buying decisions. And why you'd never give someone who was just a friend a red rose. Red roses symbolize deep love, and they're reserved for romantic relationships, or those hoping for one."
Red makes you stop and take notice. And that's exactly what I did when I saw these amazing red and purple abstract print pants (Goodwill: $5.50; Retail: $79) from Loft.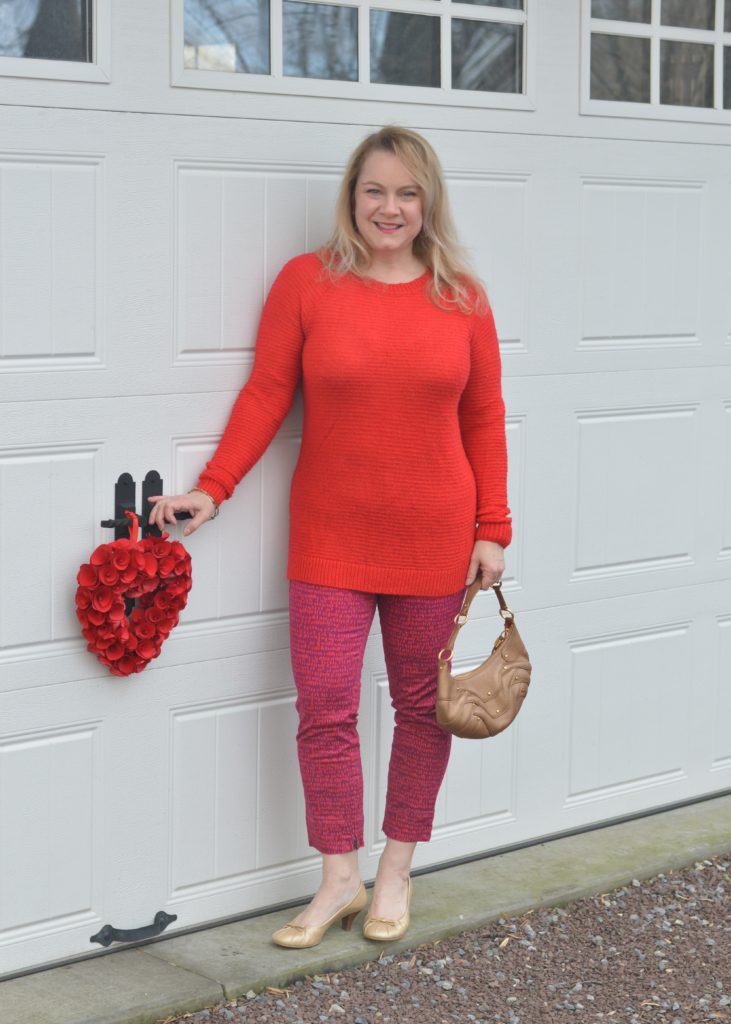 You all know I love a great printed pant! These have a cropped fit with zipper detail at the ankles.
While I knew I could pair them with a solid black or white top or even a denim blouse, I decided to find the same striking red color featured in the pant. Fashion Tip: When trying to match a specific color, try to do it in the same shopping trip. I headed to the sweater aisle and without even trying, this bold, red, open-knit sweater from Ann Taylor practically jumped into my cart (because I always have a cart when shopping at Goodwill Keystone Area!). (Goodwill: $6.50; Retail: $89)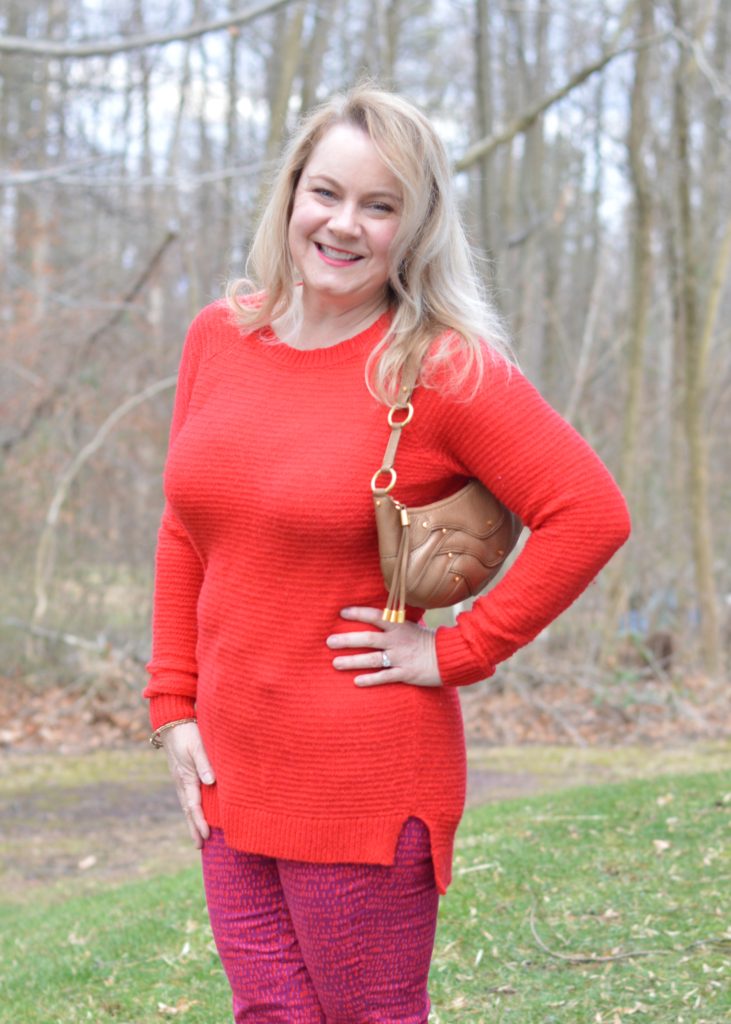 I paired the statement-making outfit with some neutral metallic accessories. The soft gold Franco Sarto pumps featured a pleated toe with bow detail.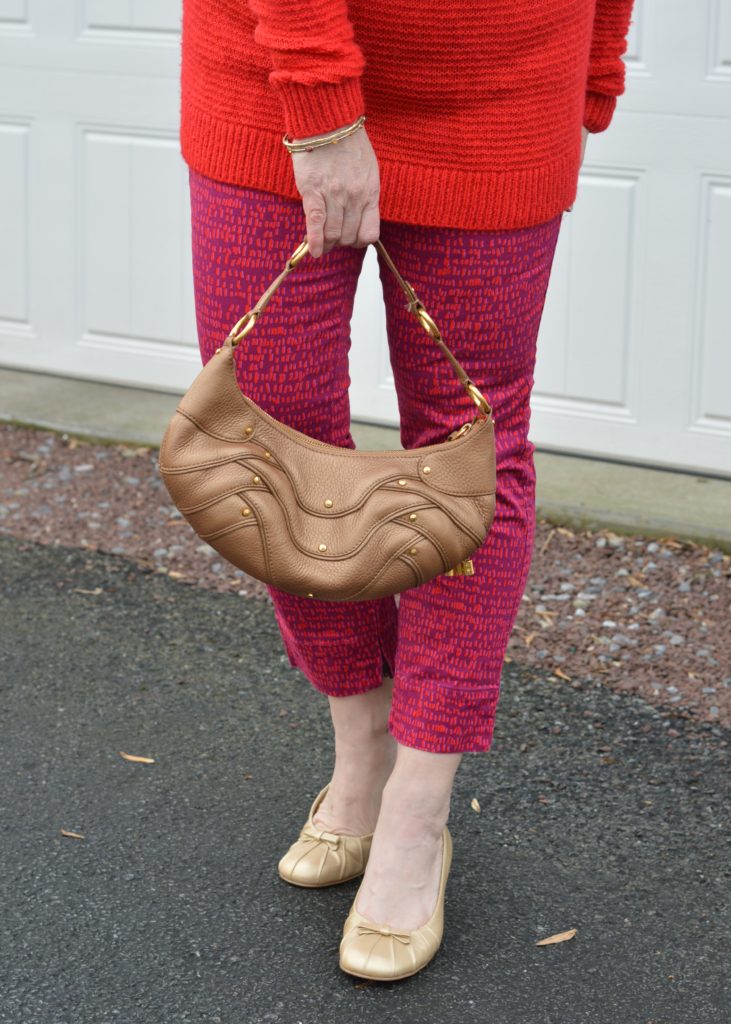 Franco Sarto makes great shoes and you usually can't go wrong with this brand. These would have retailed for around $89, but my cost was $6.97.
Despite its small size, this petite bag from Cole Haan probably sold for over $200 when new! I paid $7.47.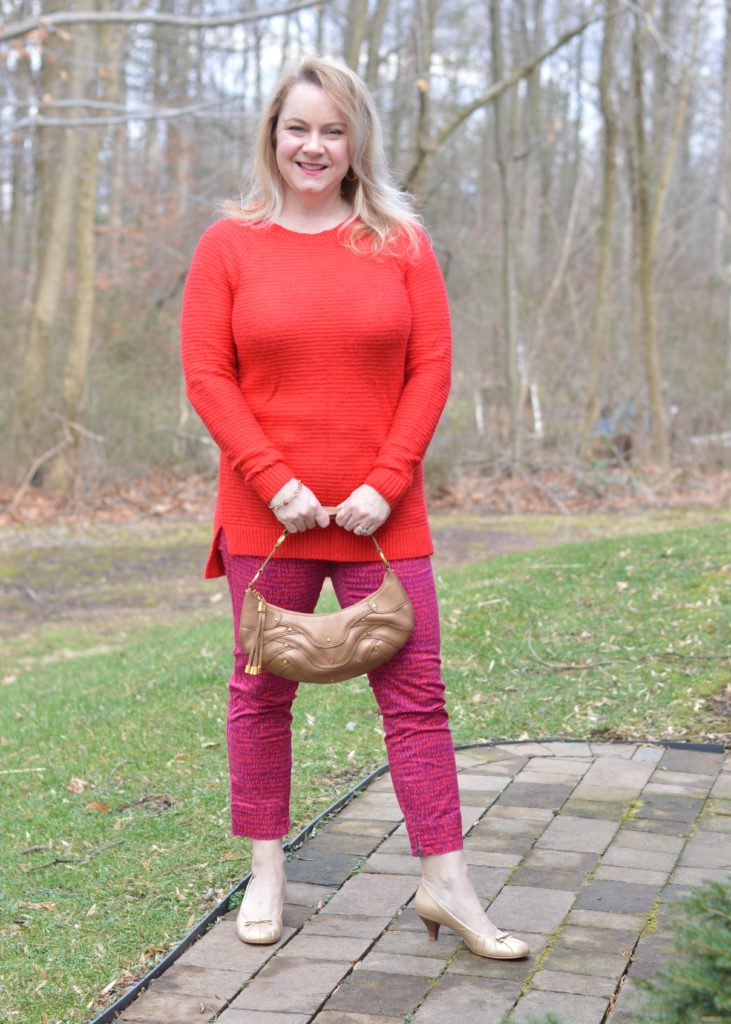 I can always tell a good, quality bag as soon as I touch it and inspect the hardware. I like that this is a nice neutral metallic color and can accentuate almost any outfit. It simple and stylish – all at the same time.
This work-appropriate outfit is perfect since Valentine's Day falls on a Friday this year. I might wear something a little more flirty and fun for date night and of course, that will also be from Goodwill Keystone Area too!
From my closet to yours,
Kirsten
Pants: $5.50
Sweater: $6.50
Shoes: $6.97
Bag: $7.47
Outfit: $26.44
Retail: $450+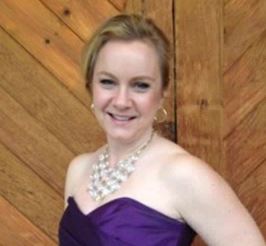 About The Blogger
Kirsten is a 40-something mom, wife and marketing professional. She loves all things crafty, tasty and fashionable, especially while being frugal. She enjoys hunting for treasures at her local Goodwill Keystone Area stores to decorate her home and wardrobe.