Fall and Spring are those seasons that have widely varying temperatures. It could be 50 degrees one day and 75 the next. Having a versatile wardrobe where you can change it up and accommodate those cooler and warmer days is very beneficial!
Shop at Goodwill Keystone Area stores from October 27 through November 3 and you'll get $5 off $30, $10 off $40 or $15 off $50! Details here!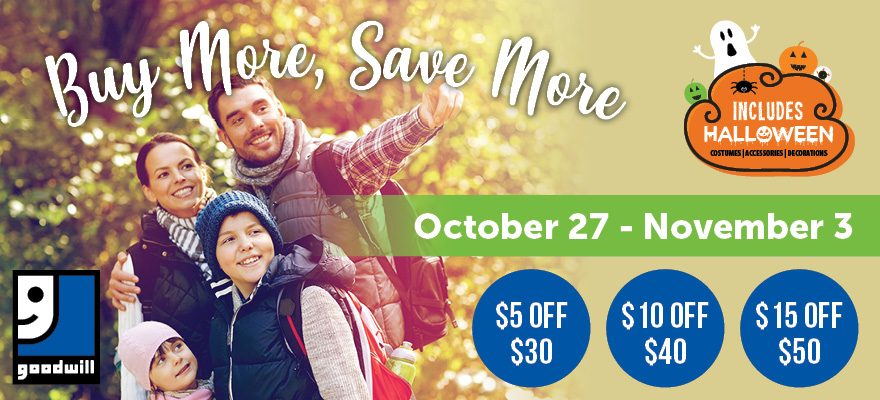 I started with the ikat-patterned ¾ sleeve dress from Lily Rose.
Lily Rose is a brand available at Kohl's department stores and retailed for about $30. My cost was just $5.50. I like the mix of colors and patterns that take a simple dress to the next level.
Sometimes when I am putting clothes away in my closet I see a new way to style something old, and that is what happened with this faux leather burgundy vest from Forever 21.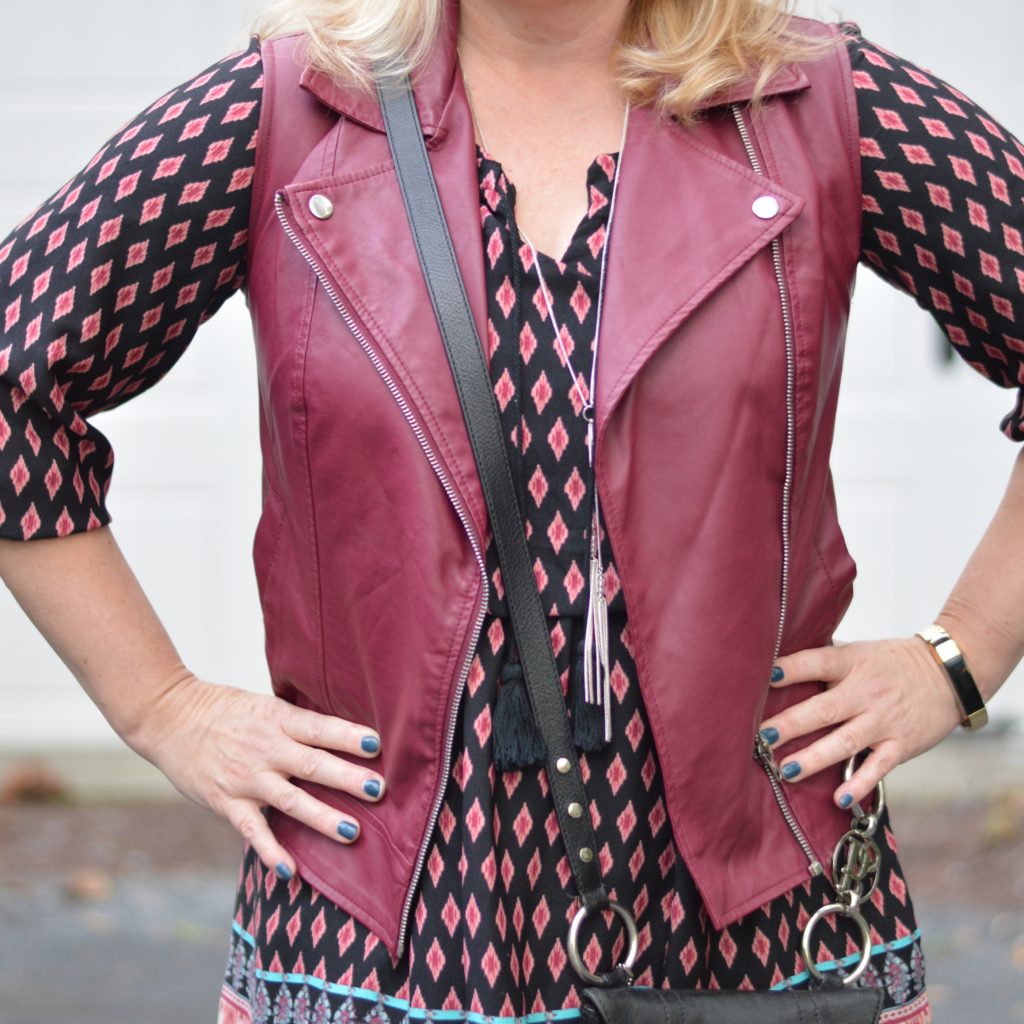 I purchased it at least 4 years ago from Goodwill Keystone Area for under $4 and I get lots of compliments whenever I wear it.
For an on trend handbag, I added this Bolzano, an international brand based in Europe, cross body bag.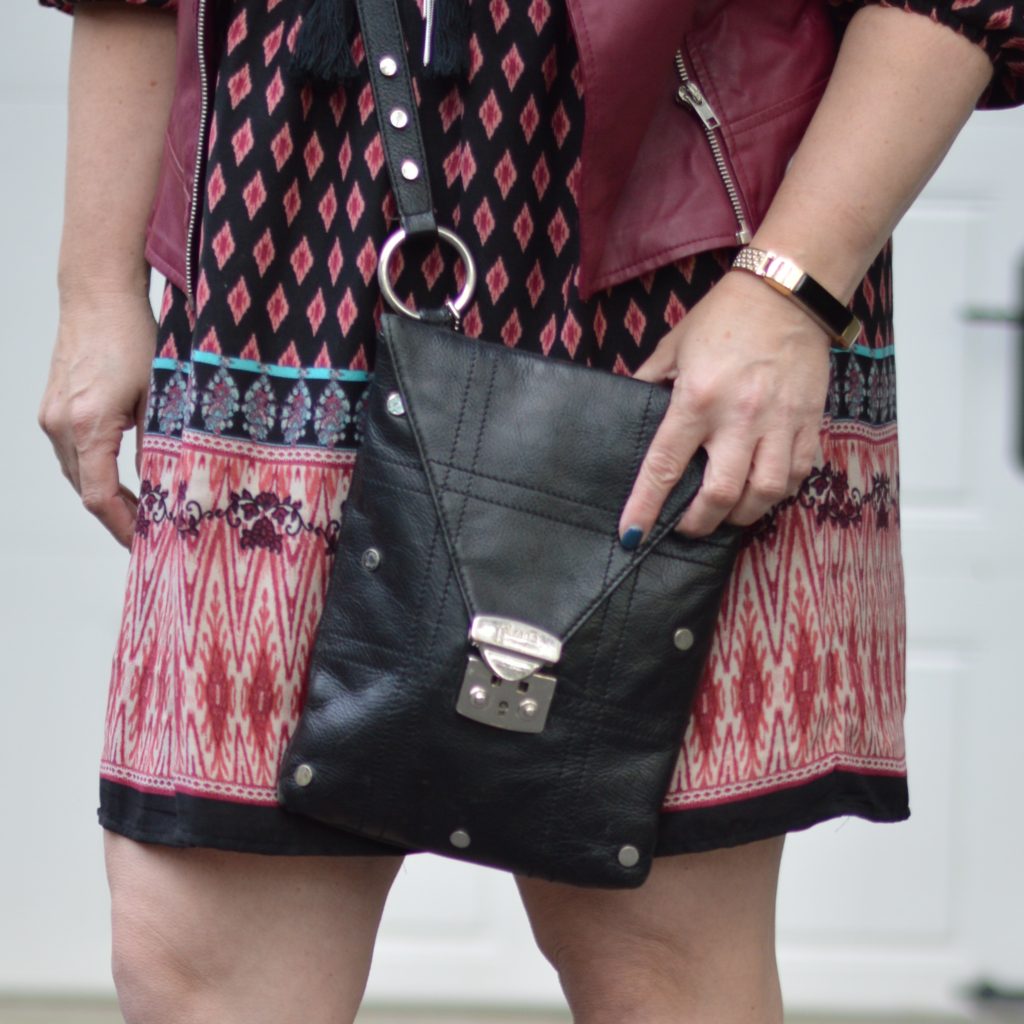 It is crafted of soft leather and has bold silver hardware. It's the perfect size for carrying your daily necessities. It retailed when new for about $200, but I scored it for only $7.47. I also added a silver and glass beaded tassel necklace to add some sparkle.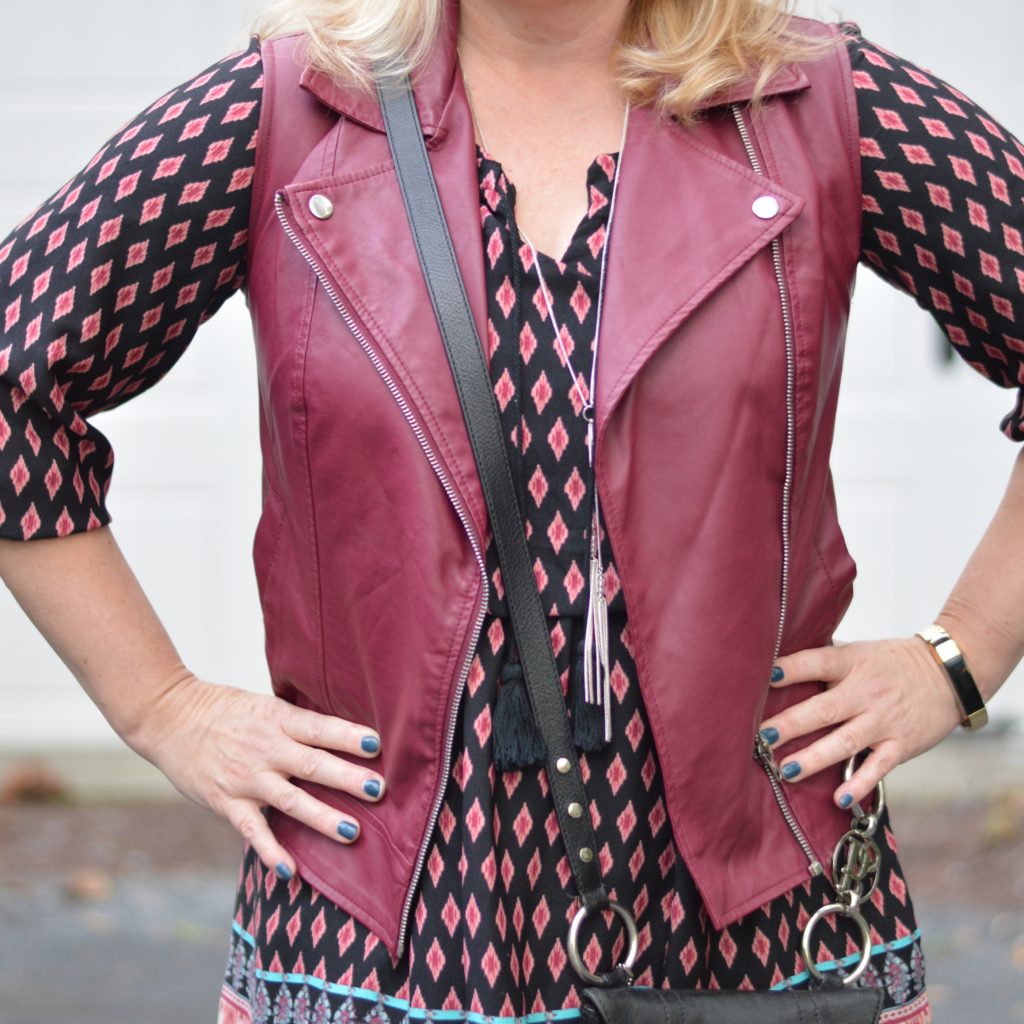 One of my amazing finds from last weekend are these gorgeous burgundy patent Kate Spade New York wedge heels.
I couldn't believe my luck at finding them in my size – no stretching or padding needed! At $14.97, they were a bit more expensive that Goodwill's usual shoe selection, but I didn't mind since they were about $250 when new. These will be a wonderful addition to my wardrobe!
When it gets cooler, instead of the vest I'll throw on something more substantial like this black faux leather jacket from Vero Moda.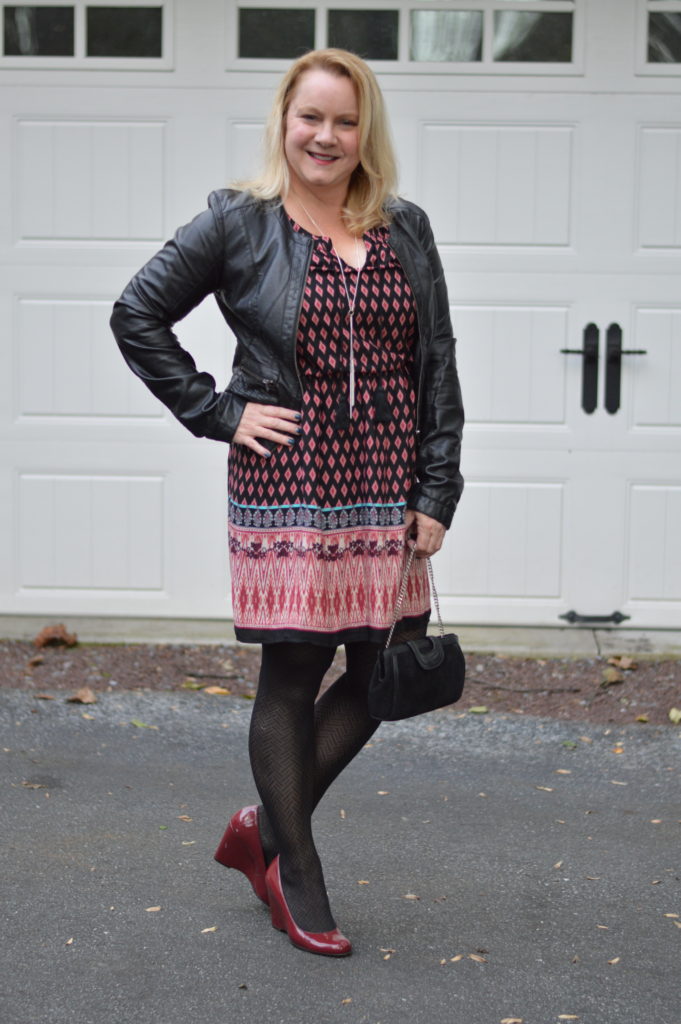 I have used this in a past blog, but it's such a classic piece, I keep it around. I added tights and a suede clutch from Ann Taylor Loft (also used in a past post). The cost of the jacket and clutch are not included in this total.
From my closet to yours,
Kirsten
Dress: $5.50
Vest: $4.00
Heels: $14.97
Bag: $7.97
Necklace: $1.97
Total: $34.41
Retail: $530+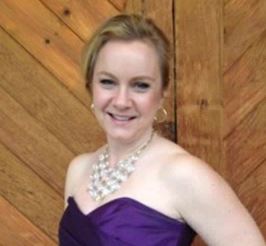 About The Blogger
Kirsten is a 40-something mom, wife and marketing professional. She loves all things crafty, tasty and fashionable, especially while being frugal. She enjoys hunting for treasures at her local Goodwill Keystone Area stores to decorate her home and wardrobe. Meet up with her at one of Goodwill's shopping events! Check the event pages for details.