Summer is finally here! Days are warmer, nights are longer and my wardrobe is clean and bright with some florals thrown in just for fun. As you can tell from my blog, I am passionate about pattern, texture and color and this week is no different! And this complete outfit, including a clutch from Coach is just over $25!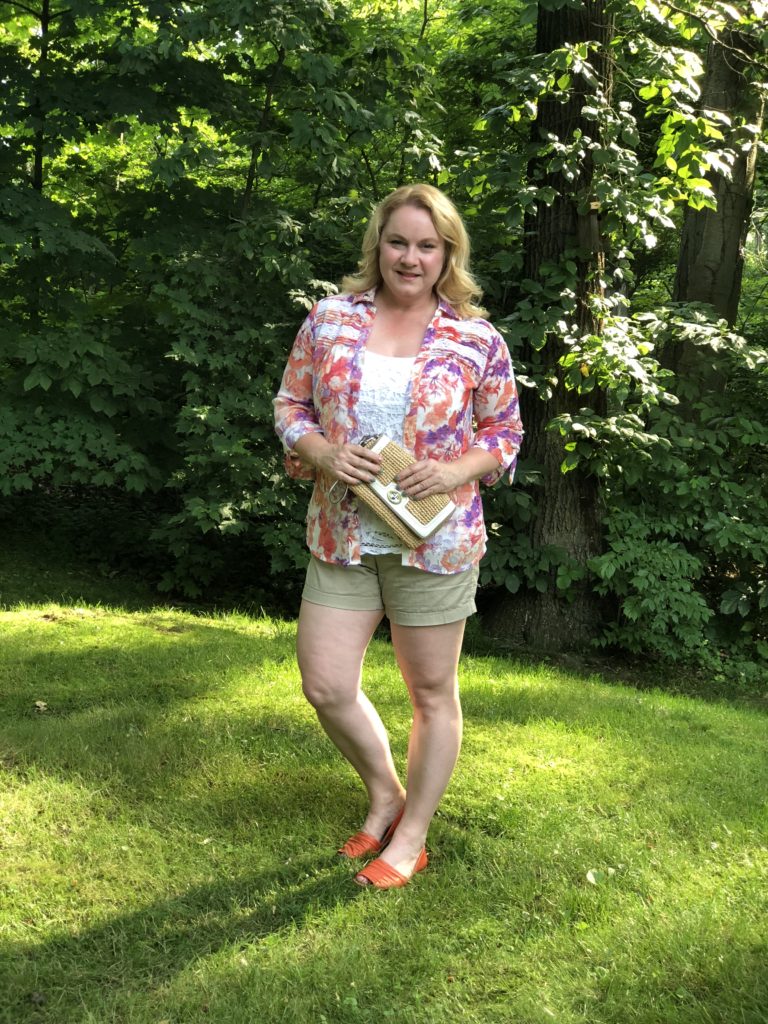 The beginning of this outfit was the sheer peach and purple blouse with lace pleated detail from Vintage America. I like the watercolor look of the print and the light feel of the fabric. Vintage America is a brand sold at stores such as Nordstrom Rack and Macy's and would have retailed for about $79. The Goodwill Keystone Area price was just $5.95
I layered the blouse over a crocheted lace tank top. It had an easy loose fit and adjustable straps. I could easily wear it with jeans and shorts for a casual look. The label was removed, so I don't know the brand, but it was only $3.95 at Goodwill.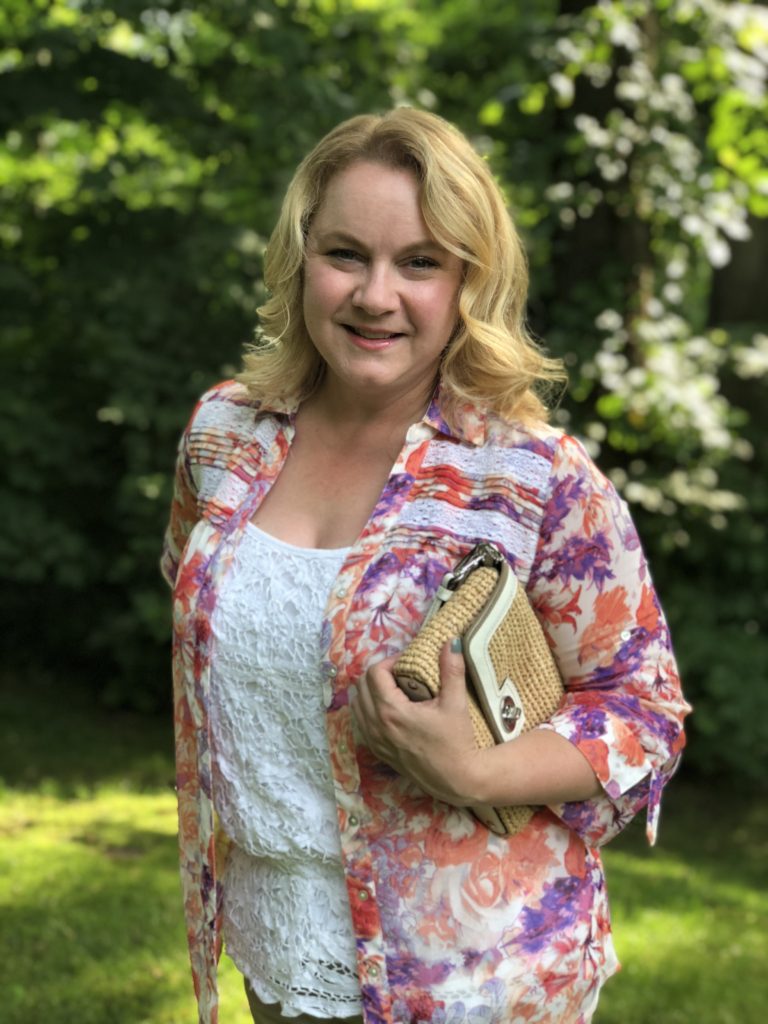 Khaki shorts should be a summer staple in your wardrobe. They are a classic piece that goes with almost any top or jacket. And you can't get any more classic than this flat-front pair from J. Crew. The tag line on their website is "Truly Cool Style, from Head To Toe." This pair originally sold for about $49, and I saved about 90% by picking them up for just $4.50.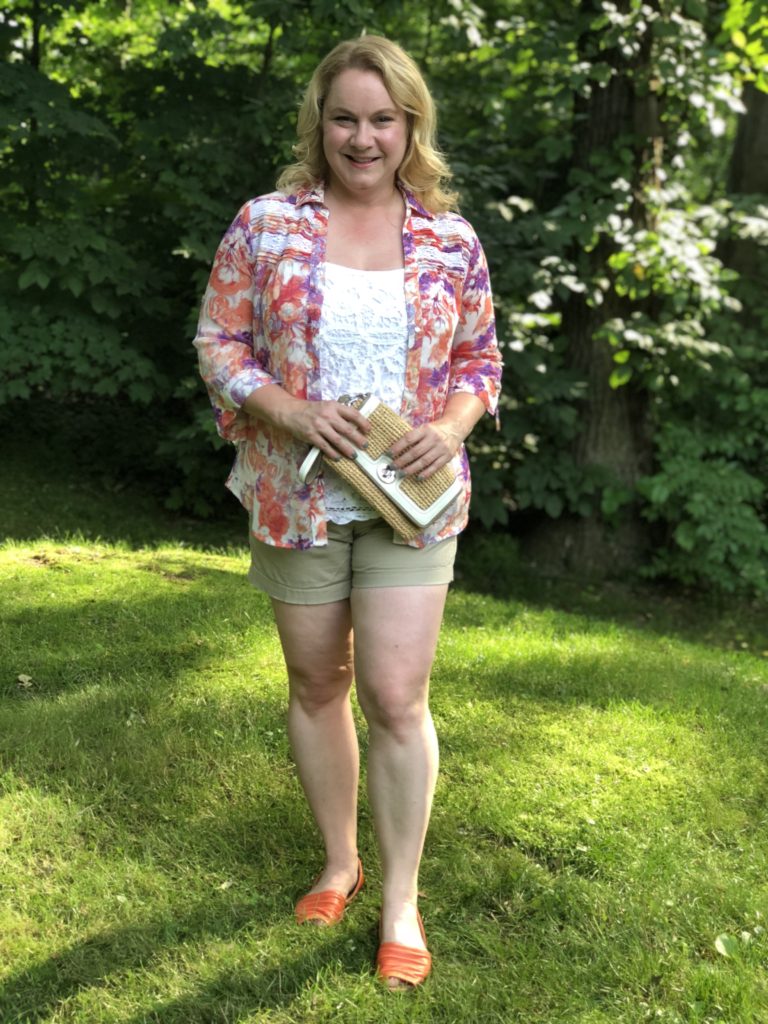 To reinforce the peach color, I slipped on a pair of Franco Sarto open-toed flats, which are as comfortable as they are stylish.
These were "new with tags" for $79.00 when I found them for only $6.97. I love the pop of color they add to the outfit. Finally a raffia and leather Coach clutch ties the look together with its casual neutral style. And it was a real steal for $4.97!
Summer is here! Bring out the warmth and brightness in your wardrobe and find those pieces for great deals at your local Goodwill Keystone Area store!
Shop Goodwill's 50% OFF SALE this Sunday, June 24 9am-8am, view complete details here!
From my closet to yours,
Kirsten
Blouse: $5.95
Tank: $3.95
Shorts: $4.50
Shoes: $6.97
Clutch: $4.97
Total: $26.34
Retail: $350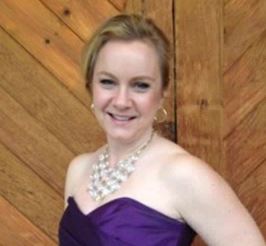 About The Blogger
Kirsten is a 40-something mom, wife and marketing professional. She loves all things crafty, tasty and fashionable, especially while being frugal. She enjoys hunting for treasures at her local Goodwill Keystone Area stores to decorate her home and wardrobe. Meet up with her at one of Goodwill's shopping events! Check the event pages for details.