REMINDER: Join us Wednesday, July 18, 2018 for our 50% OFF Sale, details here! 
Sometimes I am not looking for a certain piece of clothing, but they happen to find me. That's what happened with this colorful maxi dress. I have a lot of dresses, because of their fun and ease in getting dressed (one piece vs. two) and was not looking to get another summery maxi dress. Then I came across this beauty.
The tag was cut out, so I have no idea on the size or the brand; however, once I tried it on and it was a perfect fit, I knew it was coming home with me. The splashes of vibrant color, the ruffles and the fact that I could wear it with flats and not have to hem it, made it something I'll want to wear again and again this summer.
As I was checking out, the bright pink and orange shell necklace caught my eye and in the bag it went! It'll look great with simpler outfits as well.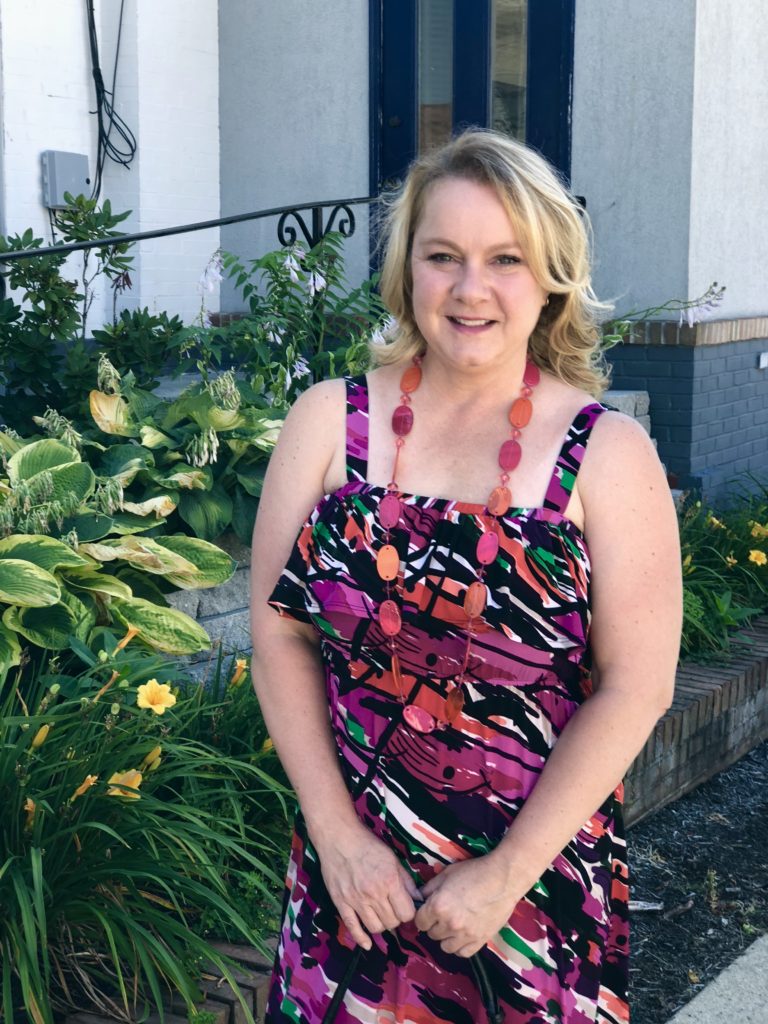 The handbag from Ann Taylor Loft was a great find at the Reading Outlet.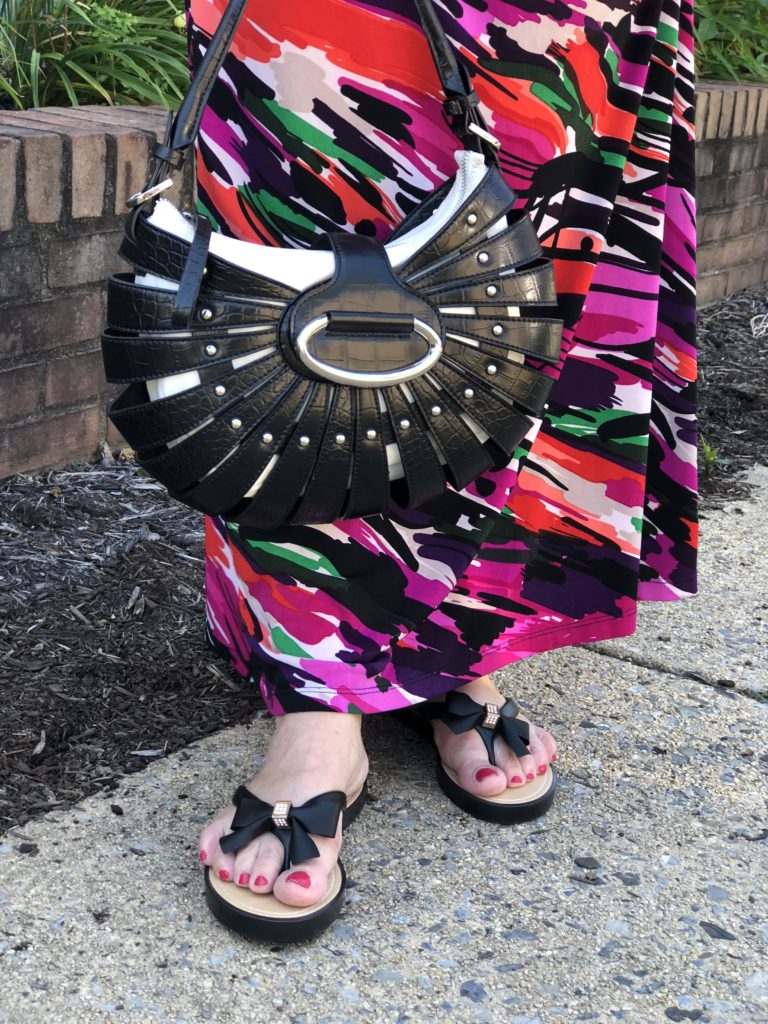 It has a unique pieced outer layer and an ivory fabric lining. Prices at Goodwill outlets are typically by the pound, so I am estimating I spent about $1.50 on it. But, it probably retailed for about $75 when new.
Lastly, these adorable bejeweled flip-flops from Aloha Island really complete the summer fun look.
They are comfortable and sassy and I love them with this dress, but they will compliment jeans and shorts as well.
The beauty of Goodwill Keystone Area stores is that every visit is a treasure hunt and you never know what you will find. I wasn't looking for this colorful maxi dress, but it found me and I'm going to enjoy it every time I wear it this summer.
From my closet to yours,
Kirsten
Dress: $5.50
Flip Flops: $4.97
Bag: $1.50
Necklace: $3.97
Total: $15.94
Retail: $150+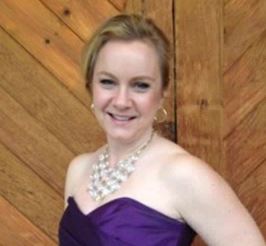 About The Blogger
Kirsten is a 40-something mom, wife and marketing professional. She loves all things crafty, tasty and fashionable, especially while being frugal. She enjoys hunting for treasures at her local Goodwill Keystone Area stores to decorate her home and wardrobe. Meet up with her at one of Goodwill's shopping events! Check the event pages for details.