Right now your wardrobe may be transitioning from winter to spring and summer. Having pieces that can easily change from cooler to warmer days will give you more versatility in your closet.
I loved the floral pattern on this London Times dress.
It is bright and cheerful and makes me ready for spring. It retailed for about $118, but my cost was $5.50 at my local Goodwill Keystone Area store. I could wear it with a variety of colors and even black. For the cooler days, I paired it with this red vegan leather jacket from Baccini which retailed for around $125 but sold for $5.95 at Goodwill.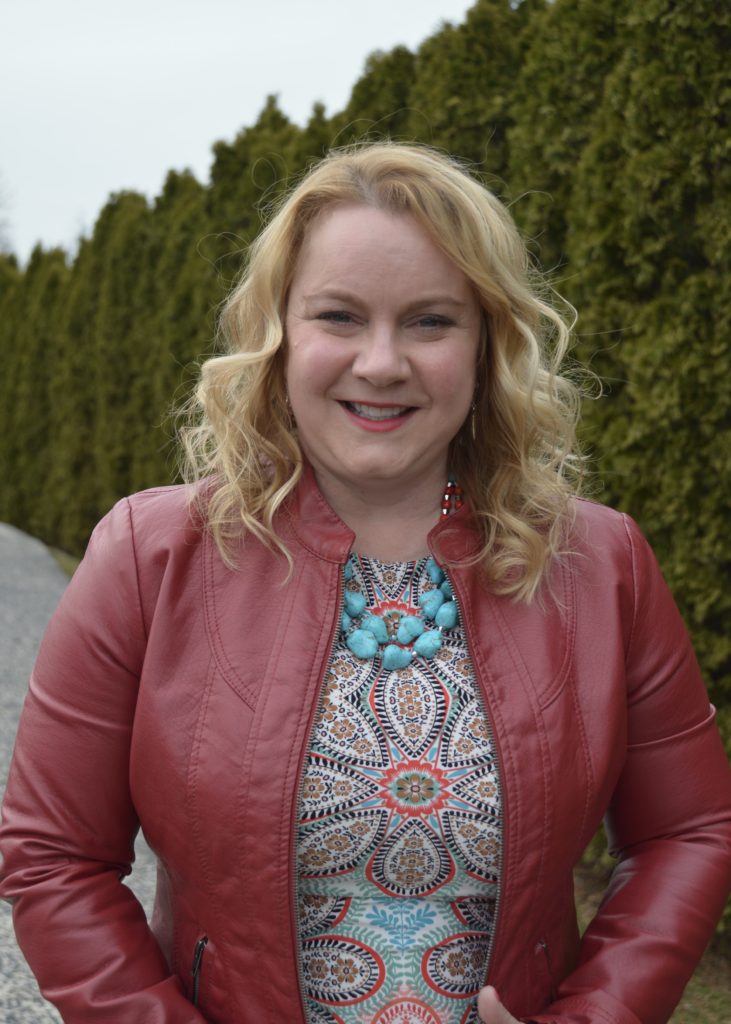 The petite ruffled trim and the zip pockets gave it some interest and flair.
Also on cooler days, I would wear it with knee high boots (and possibly tights). These leather Lucky Brand boots were a fabulous find.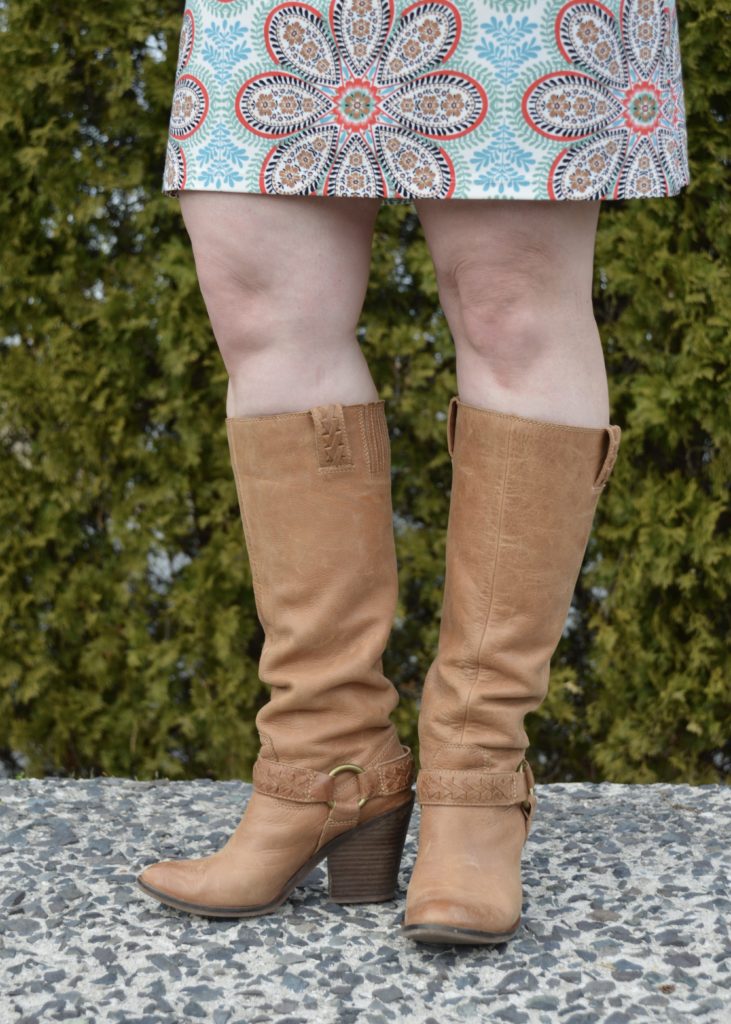 They are already broken in and have great western detail. New, they would have sold for around $120, so I didn't mind paying $19.97 at Goodwill for something that can be a classic closet staple.
When warm spring days arrive, you can shed the coat and boots and accessorize it with simple vintage sandals. These Bruno Melli (made in Italy) red and gold sling-back sandals are straight from 1983.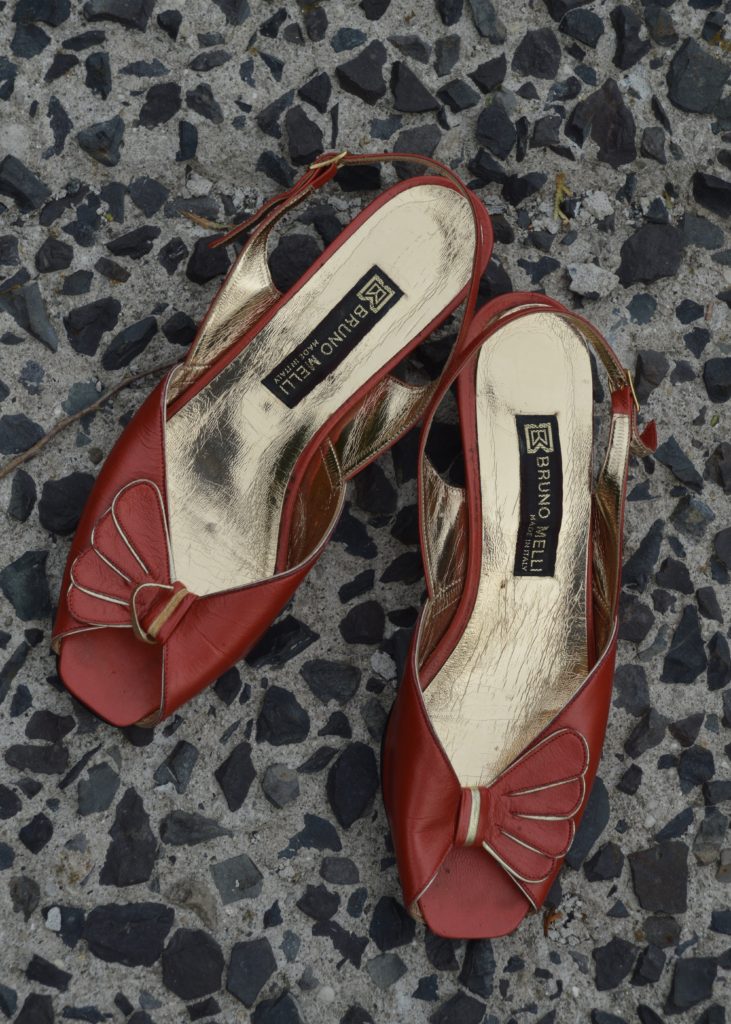 I couldn't find any comps on them, but I imagine from the quality of the construction they were fairly expensive back in the day. My cost was $6.97.
Finally, a simple cream clutch from Express works for both outfits. This one was $2.97 and holds just enough for a day out.
When shopping at your local Goodwill, think about how your new purchases can be used for multiple looks and through various seasons. If you can style something in at least two different ways, you should definitely give it space in your closet!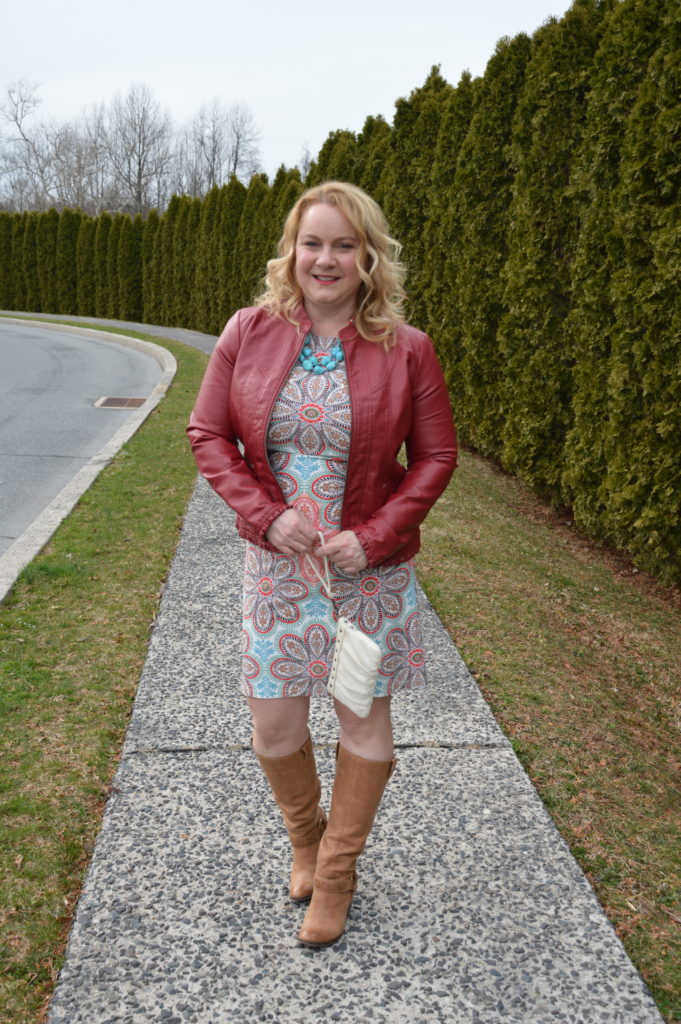 From my closet to yours,
Kirsten
Dress: $5.50
Jacket: $5.95
Boots: $19.97
Sandals: $6.97
Clutch: $2.97
Total: $41.38
Retail: $550+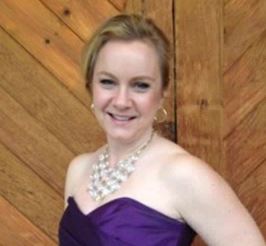 About The Blogger
Kirsten is a 40-something mom, wife and marketing professional. She loves all things crafty, tasty and fashionable, especially while being frugal. She enjoys hunting for treasures at her local Goodwill Keystone Area stores to decorate her home and wardrobe.