When you think of fall, colors of orange pumpkin, burgundy and golden yellow come to mind, but sometimes I like to buck that trend and wear colors that are just as rich, but a little more flattering to me – cool fuchsias and indigos.
If you can't tell from this blog, I love patterns and when I found these gorgeous, floral Joe's Jeans I knew they had to come home with me.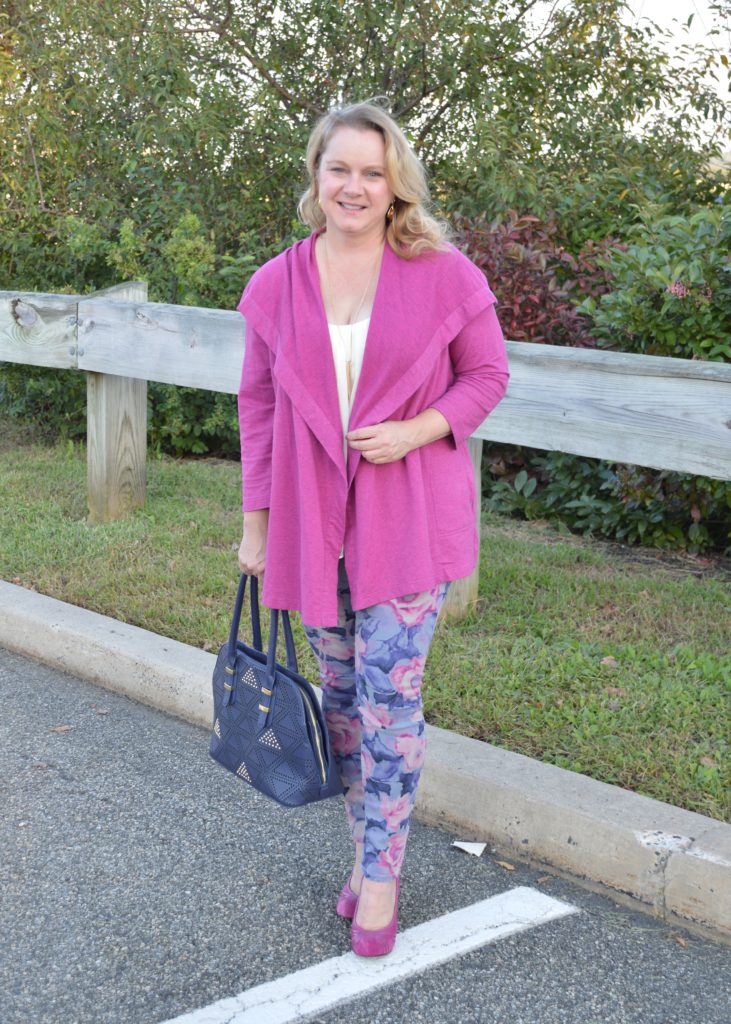 Joe's Jeans retail for up to $200, so my $5.50 find at my local Goodwill Keystone Area was a steal! The pattern and colors were unique and since they fit like a charm (without have to be hemmed or trimmed!), they needed to have just the right pieces to go with them.
Since they were different, while I had them in my hand I roamed the aisles looking for a shirt, blouse or sweater to coordinate with them. I had almost given up hope when this beautiful and wonderfully comfortable Calvin Klein drape cardigan appeared, as if by thrift magic.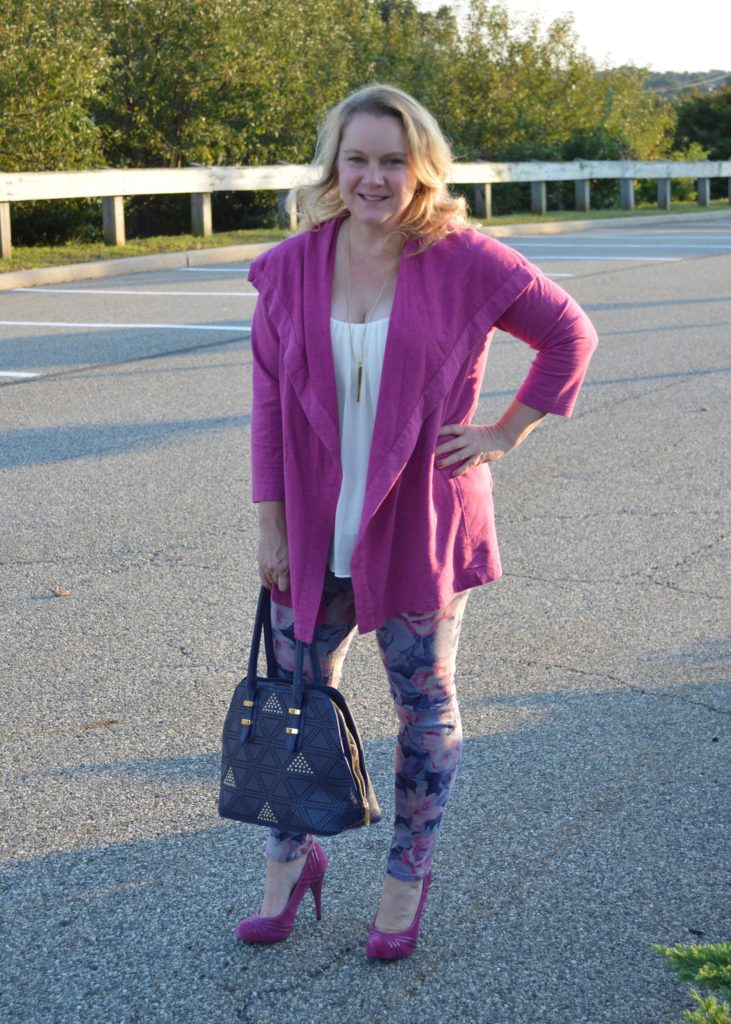 The color is beautiful with these jeans or will work over a dress or work trousers. I love pieces that can adapt to different outfits and looks. A plain, neutral sleeveless blouse from New York & Company was the perfect underneath the cardigan and didn't add bulk with another heavy layer.
As for accessories, these sky-high Steve Madden pumps took this outfit from 0-10 in 4 inches.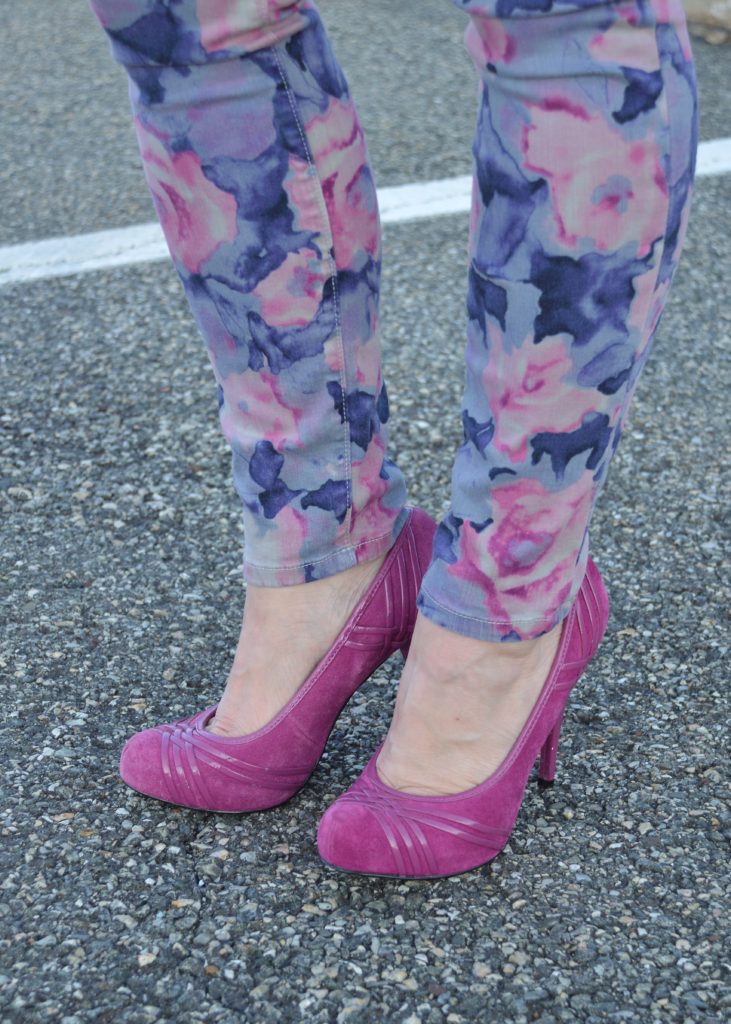 While I don't wear heels this high that much anymore, they definitely make a statement. The rich blue bag, which does not have a name brand inside, is made of vegan leather.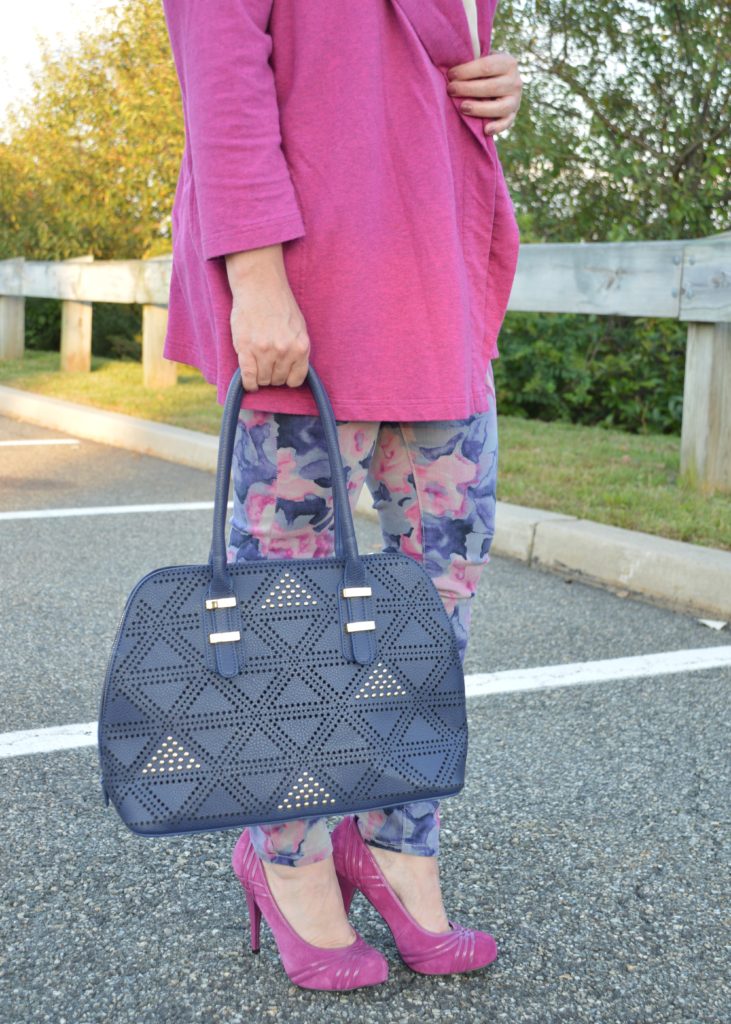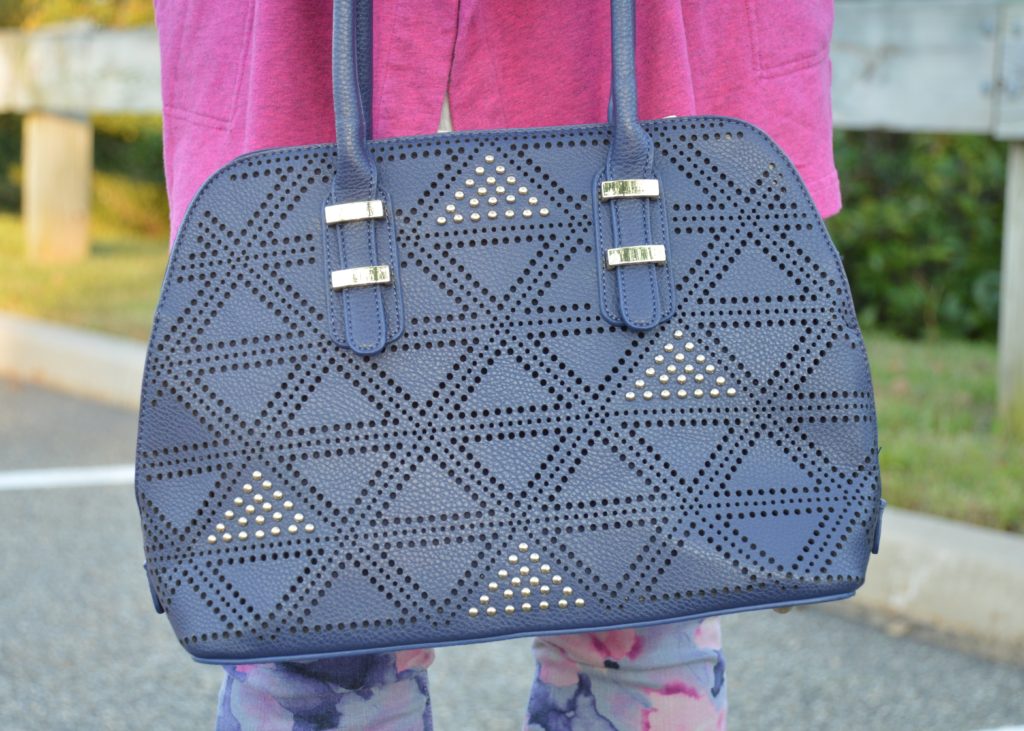 I love the perforated detail and the gold accents. I used a gold bar necklace and gold leaf earrings to add a little shine.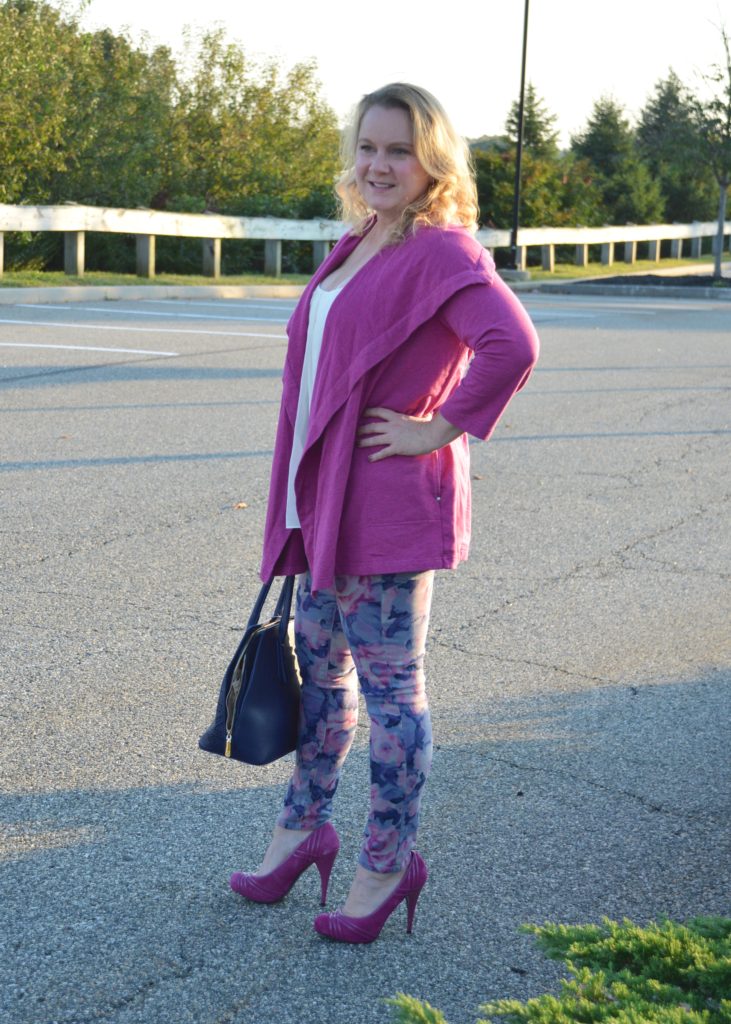 While you may be decorating your home with pumpkins and fall leaves, don't forget that nature wears all different colors and so can you, no matter the season.
From my closet to yours,
Kirsten
Jeans: $5.50
Cardigan: $6.00
Sleeveless Blouse: $3.95
Bag: $12.97
Necklace: $3.97
Earrings: $1.97
Shoes: $10.00
Total: $34.36
Retail: $450+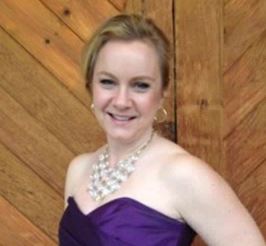 About The Blogger
Kirsten is a 40-something mom, wife and marketing professional. She loves all things crafty, tasty and fashionable, especially while being frugal. She enjoys hunting for treasures at her local Goodwill Keystone Area stores to decorate her home and wardrobe. Meet up with her at one of Goodwill's shopping events! Check the event pages for details.