Do you like jewelry and accessories? I love them so much that I even enjoy wearing clothing adorned with tassels and colorful gold chains. Chain-print fabric has been popular in fashion for a long time and it still catches my eye. According to Serisha Singh's 2019 article Decoding the Chain Print Trend, "This bold trend features an abstract and colorful pattern interspersed with chains in all shapes and sizes. Simple right? Not by a long shot! It is scarf-like in appearance – juxtaposing a multi-dimension pattern. The good news is that the look can be found on anything from blouses to dresses and jumpsuits. It's also been spotted on several runways at New York Fashion Week and is favored by a range of retailers from Versace to Zara."
This jewel-tone blouse is from Ellen Tracy and was $6.00 (Retail $69) at my neighborhood Goodwill Keystone Area store.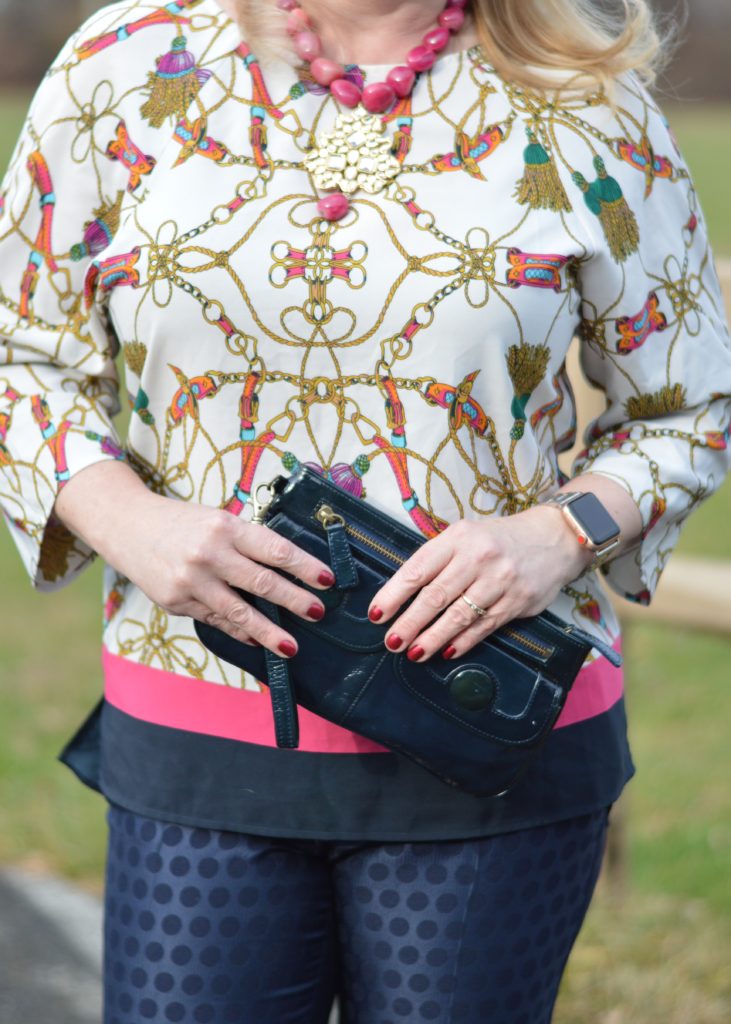 The navy and pink colors were bright and bold, but the chain and tassels are the star of the show.
Since I love mixing patterns and prints, I paired it with a subtle polka dot City Fit skimmer pant from J. Crew.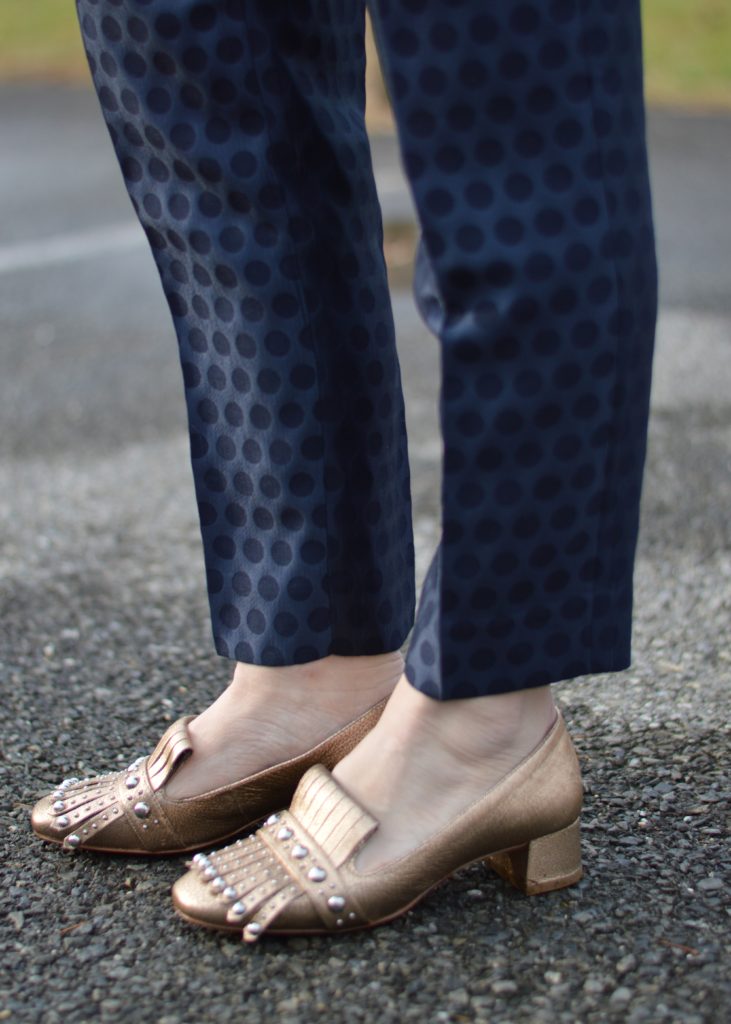 Navy is a great neutral that you can pair with many different colors – think outside of the box if you are reaching for your classic black trousers! These were $7.50, but would have sold for about $99 when new.
The pink stone and jeweled statement necklace was the perfect accessory for the bold blouse.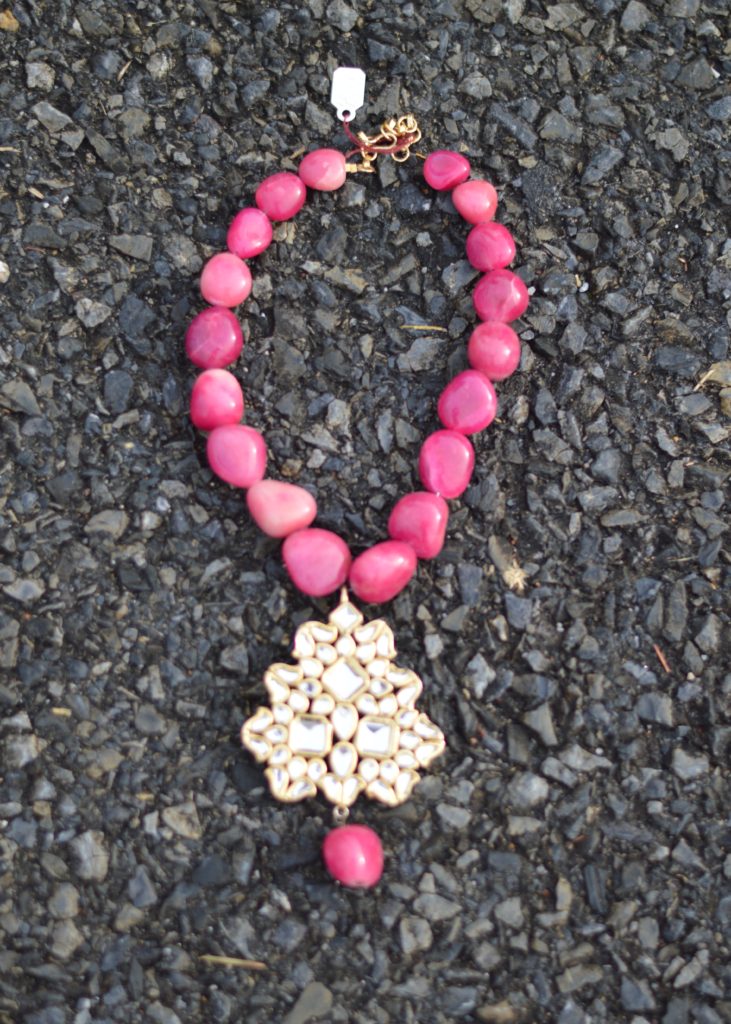 It was only $8.97 but packs a big punch when you wear it. It would look equally as amazing with a little black dress or elevate a simple jeans and t-shirt outfit to a whole new level!
A coordinating navy clutch from Nordstrom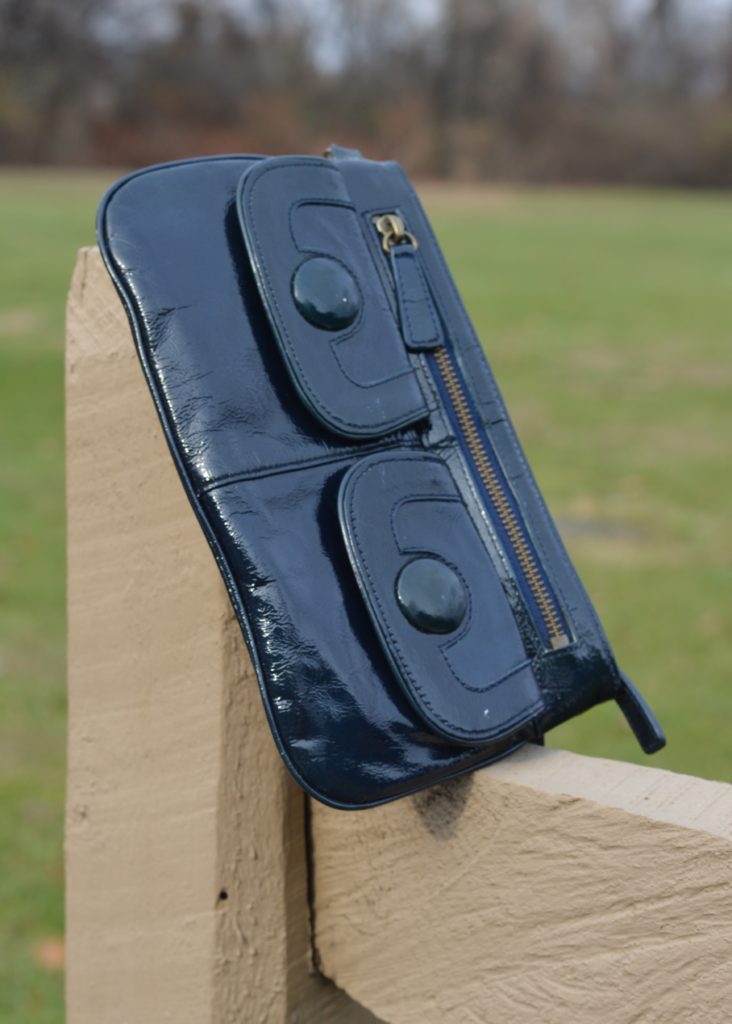 (Goodwill cost: $4.97; Retail $69) held my necessities. And to up the fun quotient of the outfit, I added gold leather loafers with fringes and metallic rivets. These gorgeous shoes were found new-with-tags for $12.99 (Retail $100+).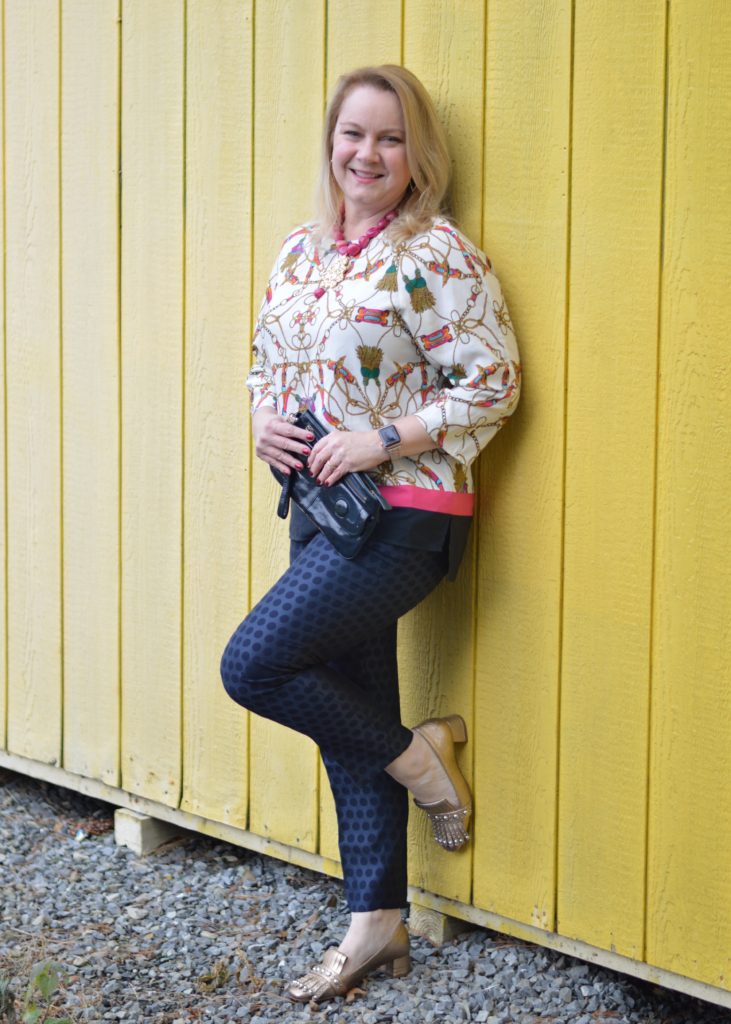 Having fun with fashion is easy to do when you shop at Goodwill Keystone Area stores – try a new-to-you print, style or color without breaking the bank!
From my closet to yours,
Kirsten
Blouse: $6.00
Pants: $7.50
Necklace: $8.97
Clutch: $4.97
Shoes: $12.99
Outfit: $40.43
Retail: $367+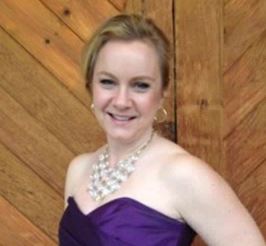 About The Blogger
Kirsten is a 40-something mom, wife and marketing professional. She loves all things crafty, tasty and fashionable, especially while being frugal. She enjoys hunting for treasures at her local Goodwill Keystone Area stores to decorate her home and wardrobe.