ANNOUNCING: Goodwill Sale Fri., March 1 through Sun., March 3
CLOTHING AS LOW AS 99¢ DETAILS HERE!
It's not often that I take style cues from my fifteen year old. But lately, she's been shopping at a new-to-me store at the larger malls in our area. It's called Garage. It clearly caters to the tween/teen/twenty-somethings. There are lots of tank tops, cropped sweaters and "mom jeans" (I've become a denim trend!). The website is full of social media photos and plenty of visual graphics. Their prices and quality are in line with American Eagle.
While I would not have thought about shopping at the mall store, a pair of their leggings caught my attention at my local Goodwill Keystone Area store. They are mostly black with abstract patterns of mustard yellow, burgundy and gray. I liked them before I discovered what brand they were. When I wear leggings, I typically wear them with tall boots and longer sweaters and that is exactly what I did here.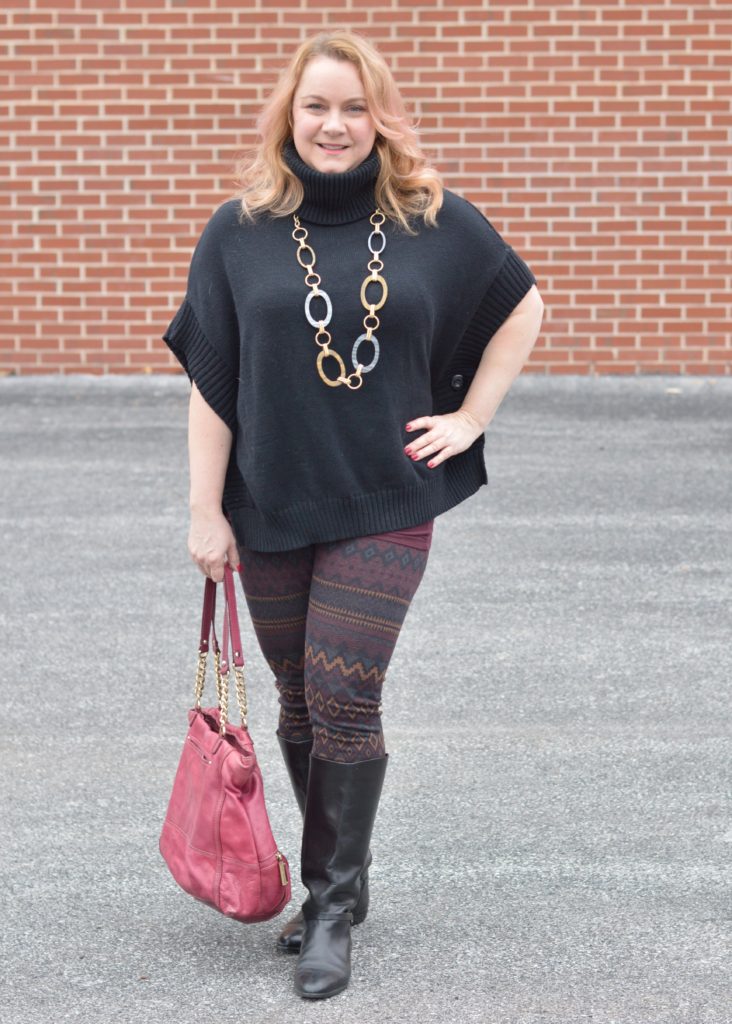 These retailed for about $29, but Goodwill's cost was $4.25.
Basic black sweaters are always great to partner with printed pants or skirts or even simple jeans. This turtleneck/poncho-style cotton sweater from Old Navy was perfect.
I layered it over a tank top, but the shorter sleeves make it great for warmer offices in winter or early spring days. Old Navy produces classic and trendy pieces that work well in a variety of environments. I picked up this from Goodwill for $5.95.
Classic flat black leather riding boots from Nine West gave the outfit some style and a butter-soft leather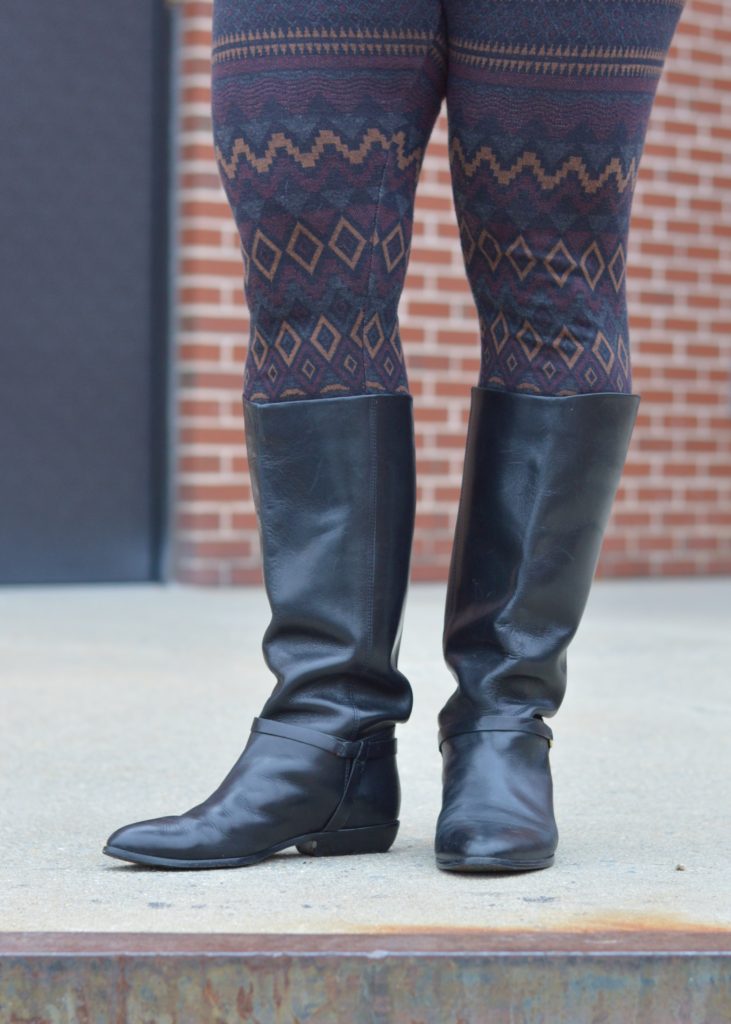 and metal chain burgundy oversized purse from B. Makowsky added a needed pop of color.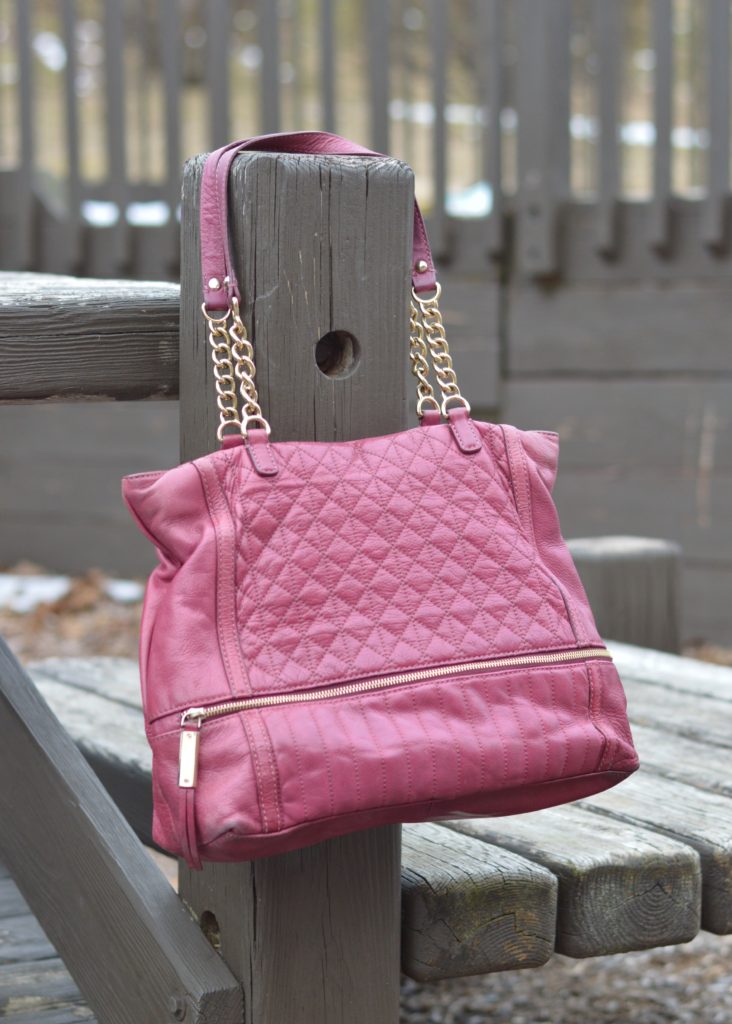 The boots were priced at Goodwill for $9.97 but retail for around $149 and the bag was just $6.97 but sold for $200-$300 when new.
Lastly a chain necklace (or is it a belt?) was substantial enough to compete with the turtleneck and patterned leggings. My cost at Goodwill was $3.97.
Never discount a style or trend or brand when shopping, you may discover a way to convert it into a great look that works for you and that is exactly what happened to me. Keep your eyes open at the mall, but save your purchases for your neighborhood Goodwill Keystone Area store!
From my closet to yours,
Kirsten
Leggings: $4.25
Sweater: $5.95
Boots: $9.97
Bag: $6.97
Necklace: $3.97
Total: $31.11
Retail: $450+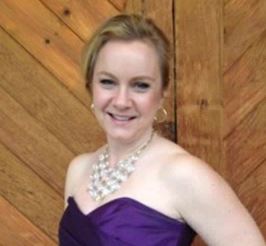 About The Blogger
Kirsten is a 40-something mom, wife and marketing professional. She loves all things crafty, tasty and fashionable, especially while being frugal. She enjoys hunting for treasures at her local Goodwill Keystone Area stores to decorate her home and wardrobe.