Whenever I see a tweed blazer, I think of cool, crisp autumn days, bright autumn leaves and hot cups of coffee. It also reminds of a traditional collegiate style. And it can't get more classic than this brand: Brooks Brothers.
Brooks Brothers is the oldest men's clothier in the United States and is headquartered on Madison Avenue in Manhattan, New York City. Founded in 1818 as a family business, the privately owned company is owned by the Italian billionaire Claudio Del Vecchio and now also features clothing for women. Brooks Brothers is known for their custom, classic high-end shirts and suits. They have outfitted almost every American president as well as many popular movie stars including George Clooney and artists such as Andy Warhol.
They designed many popular trends that have been embraced by mainstream fashion: button-down collars, pink dress shirts, Harris Tweed, Shetland sweaters, Polo coats Madras plaid, Argyle socks, light-weight summer suits and wash-and-wear shirts.
This fabulous, traditional wool blazer was just $8.50 at the Robesonia store.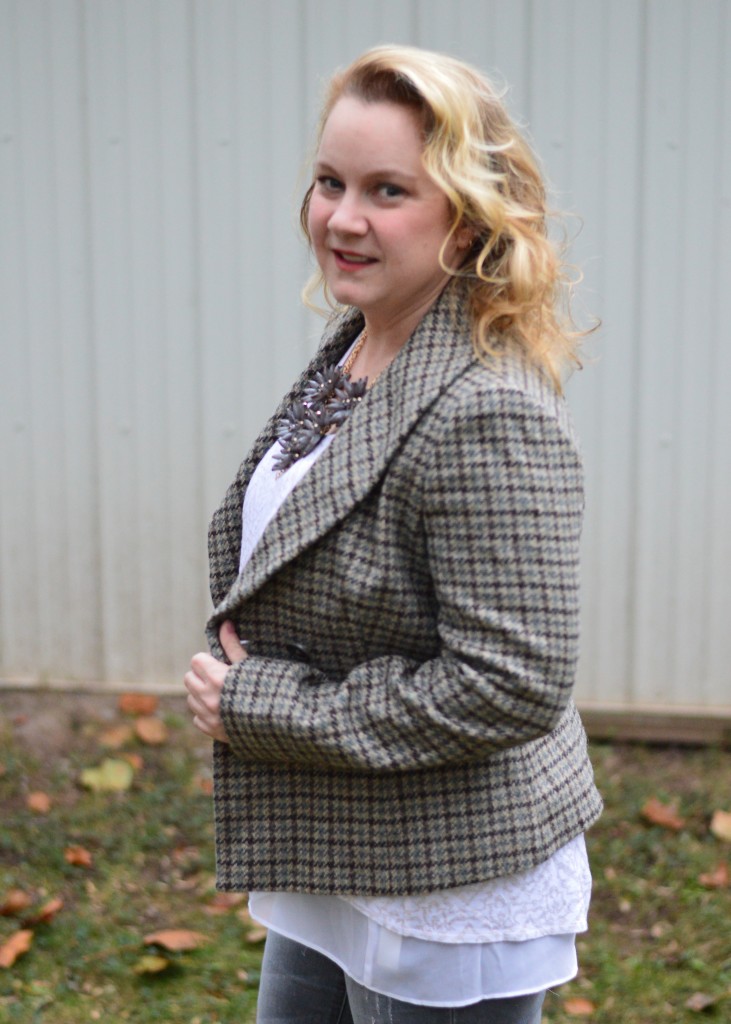 Online, their wool blazers sell for up to $495. This jacket could remain in my closet for a lifetime and still retain its beautiful classic style. I paired it with a gold and white, layered sleeveless blouse from White House Black Market.
The rest of the outfit includes multiple shades of grey. Distressed grey jeans from Elle (a brand featured at Kohls) add a nice counterbalance to the structured blazer. The floral grey and gold statement necklace adds a modern touch.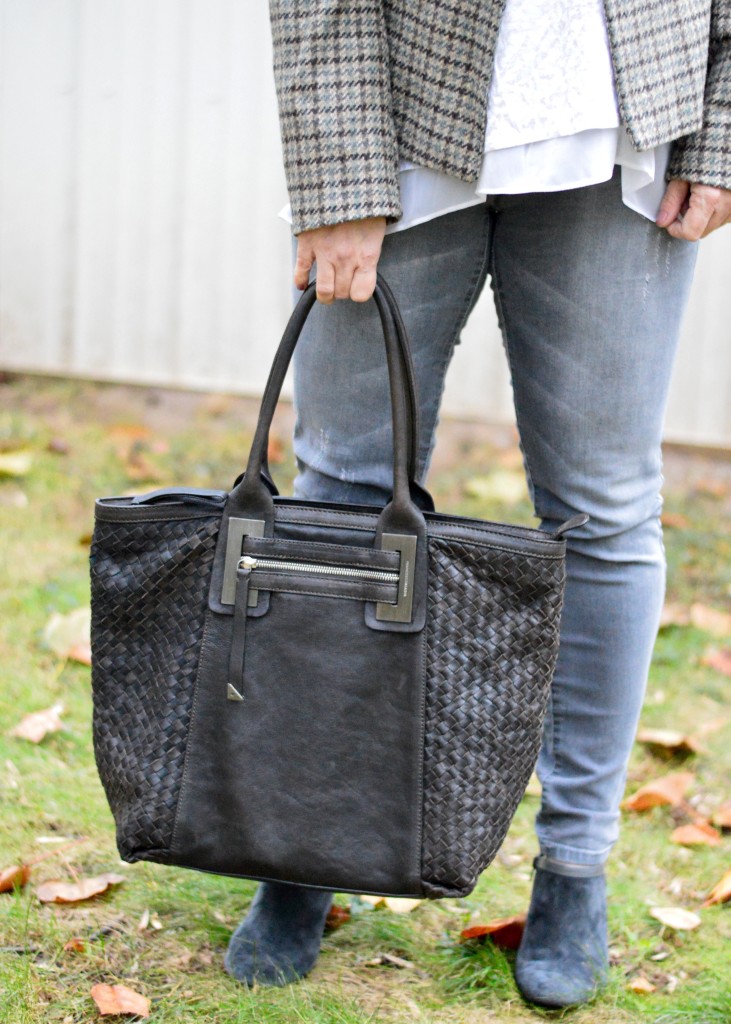 The gorgeous woven leather grey bag is another high-end piece found in Robesonia. I paid $24.97 for it, but I knew when I saw it and felt the supple leather that is was a designer piece. The brand is Francesco Biasia and similar bags retail for around $500!
This classic look would have cost over $1,100, but I paid less than 5% of the retail value at just $47.39. Keeping an eye out for high quality fabrics and finishes when shopping at Goodwill Keystone Area stores can help you discover pieces that can remain in your wardrobe forever.
Jacket: $8.50
Blouse: $3.95
Jeans: $5.50
Necklace: $9.97
Bag: $24.97
Total: $47.39
Retail estimate: $1,100+
From my closet to yours,
Kirsten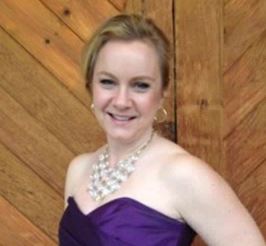 About The Blogger
Kirsten is a 40-something mom, wife and marketing professional. She loves all things crafty, tasty and fashionable, especially while being frugal. She enjoys hunting for treasures at her local Goodwill Keystone Area stores to decorate her home and wardrobe. Meet up with her at one of Goodwill's shopping events! Check the event pages for details.