REMINDER: Take a Thrift Trip with Thrifty Fashionista Kirsten Saturday, September 9, click here for details! 
Summer is in full swing! Local Goodwill Keystone Area stores are still filled with summer staples such as tank tops, shorts and maxi dresses. Meanwhile, I've seen Halloween candy at the grocery store.
I picked up this jersey knit Boden dress on a whim for $5.50 (Retail about $100) and hoped it would fit (sometimes I try things on; sometimes I don't).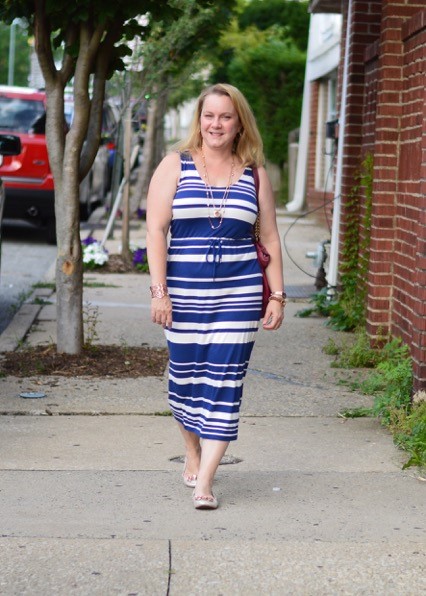 I've recently found a few pieces from this brand and am a new fan. The blue and white stripes were crisp and clean. The drawstring waist was figure flattering and being petite, this length was perfect on me.
Maxi dresses are like wearing your favorite t-shirt – soft, comfy and cozy. I wore this dress all day on a Saturday – from some quick errands, to a casual country wedding to a dinner out with my family. I changed up my accessories, but the dress held its shape and was perfect for a warm summer day.
I added my own rose gold jewelry to compliment the cool blue in the dress.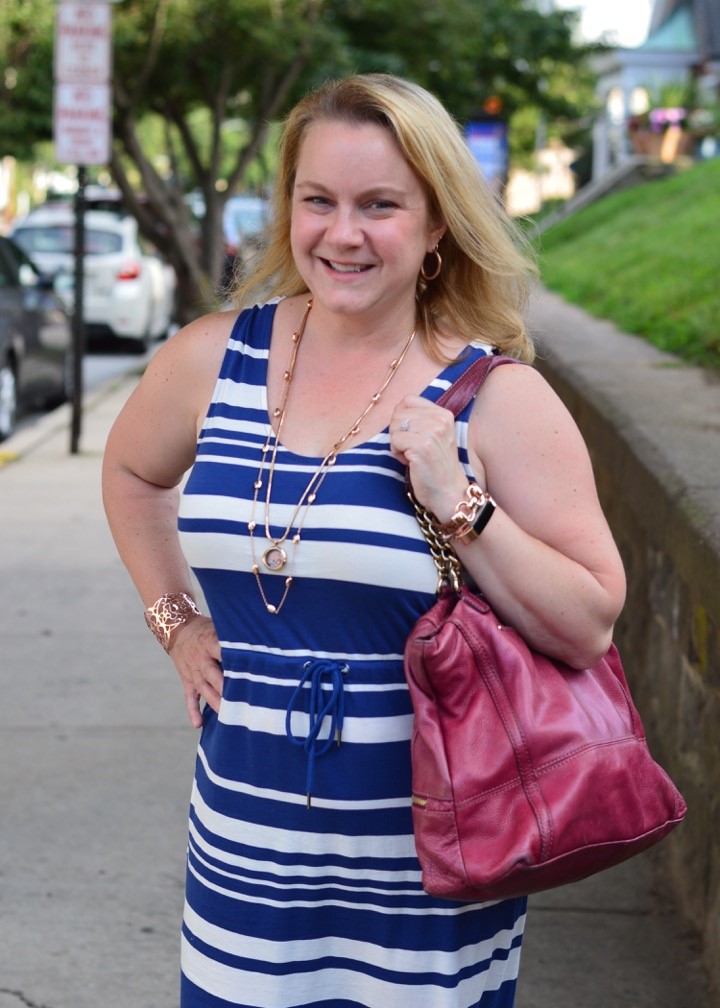 To complete the look I added a large, burgundy B. Makowsky hobo style bag.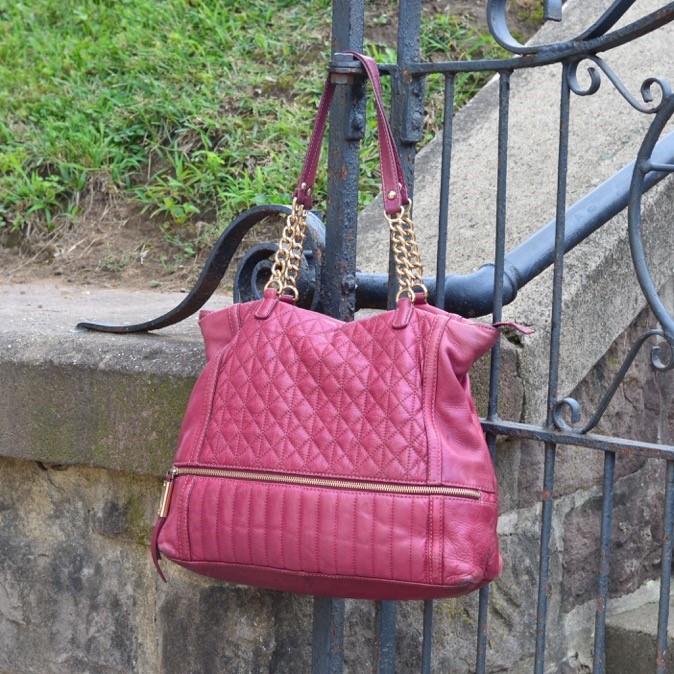 The gold hardware and quilted detailing on the bag were a nice touch. This brand of bag sells for several hundred dollars, so the $6.97 was a great investment.
The bejeweled metallic flats from CL by Chinese Laundry were purchased for $3.48 at the last 50% off day.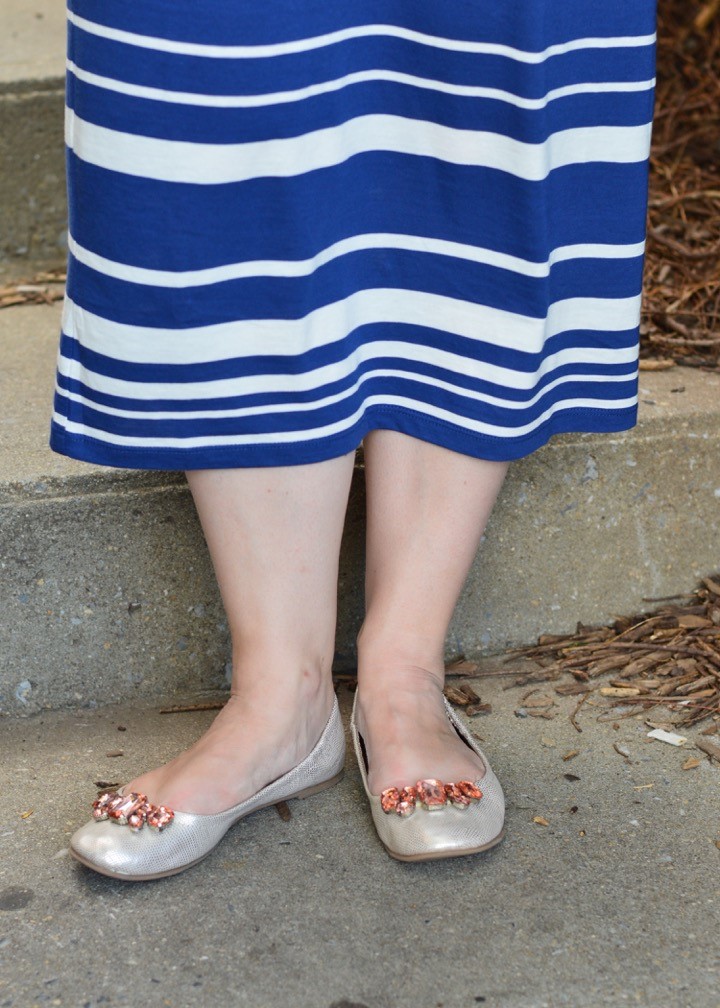 These flats would retail for around $49.99. They added a last touch of bling and were super-comfortable to spend the day in.
For under $20, I had an outfit that would have retailed for about $350.00 and it lasted throughout multiple events and kept me looking chic all day.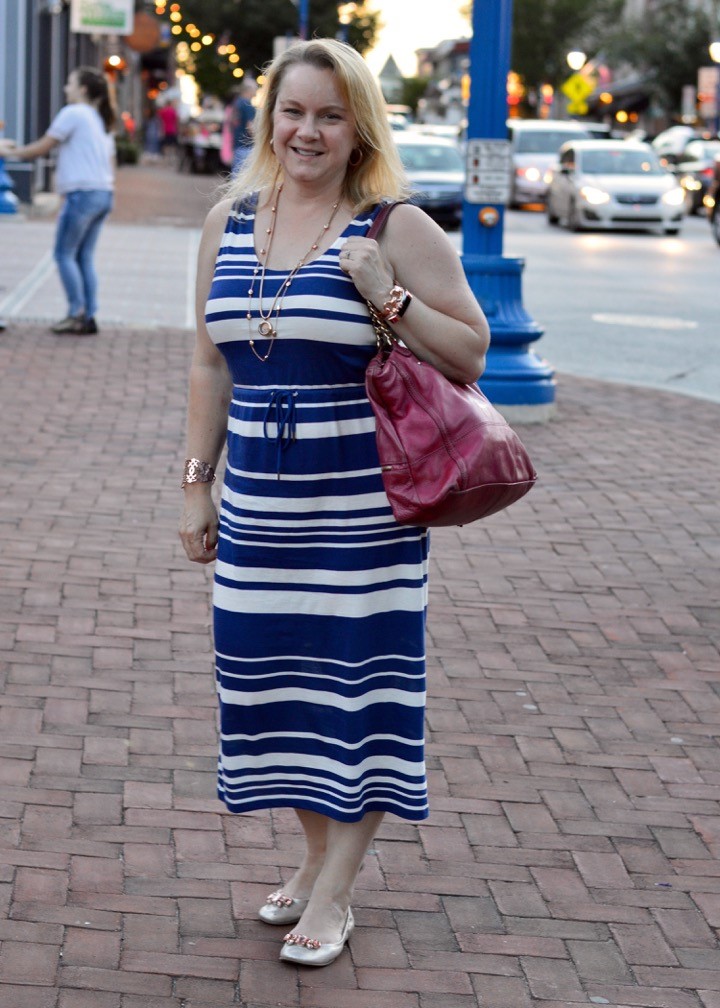 Big box stores may be starting to put out their fall merchandise, but you can still stock up on your summer necessities while the weather is still warm at your local Goodwill Keystone Area store.
Dress: $5.50
Bag: $6.97
Shoes: $3.48
Total: $15.95
From my closet to yours,
Kirsten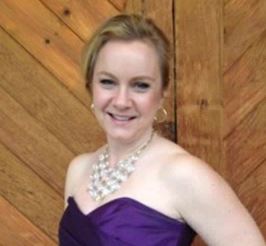 About The Blogger
Kirsten is a 40-something mom, wife and marketing professional. She loves all things crafty, tasty and fashionable, especially while being frugal. She enjoys hunting for treasures at her local Goodwill Keystone Area stores to decorate her home and wardrobe. Meet up with her at one of Goodwill's shopping events! Check the event pages for details.