When you head to Renaissance Faires, there are always a cast of hundreds of colorfully costumed characters. I enjoy making costumes for my daughter and the challenge of redesigning clothes from Goodwill into clothing appropriate for any medieval festival!
The garment I created was my interpretation of leather/lace Avant Garde.

I used the lace from the gown, dyed it jet black.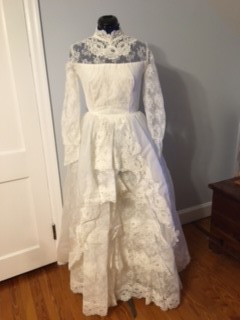 Added pieces of leather to build a corset.
I also used the leather to create bows, straps and the lace-up boot covers.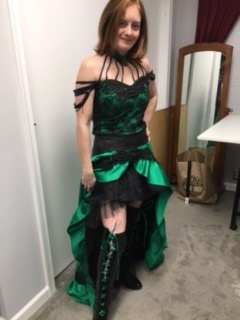 The gown I hemmed to be a high/low and added the other dress underneath to add more volume.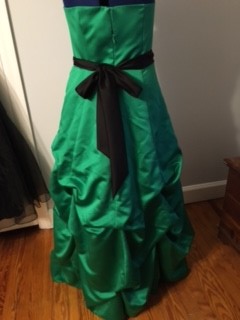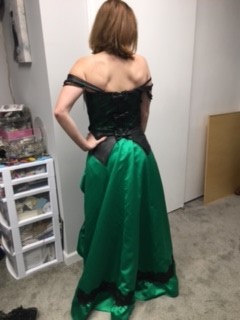 All the items where purchased at my local Goodwill store. I've been creating re-design items for many years. I like making things into a different look, by bringing life back into a new design.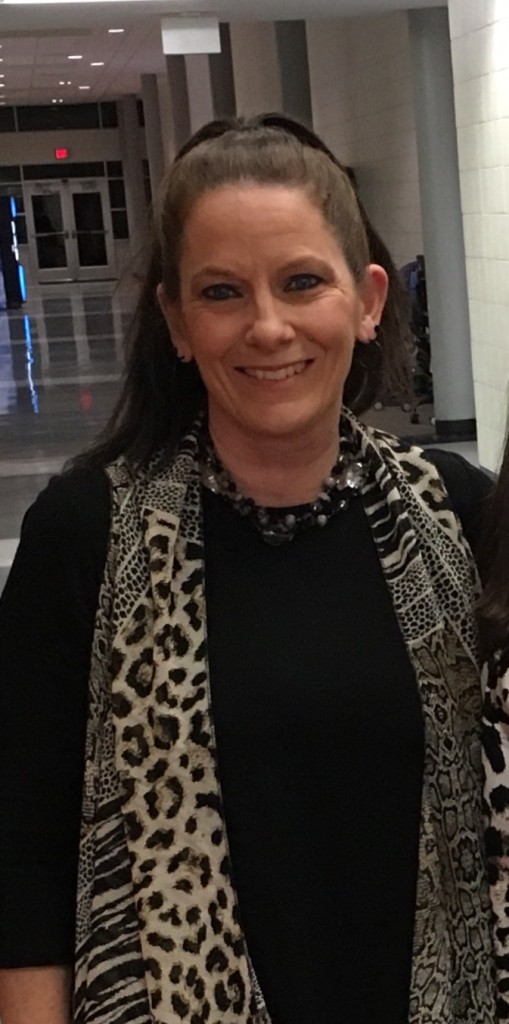 About the Blogger – Joanne Schultz has been sewing and designing for over 35 years. Working on new, used or old garments and re-designing them to fulfill the request of her clients. She has worked on skate wear, wedding and prom gowns, costumes, curtains and girl dresses. Joanne loves My favorite thing to hunt through Goodwill, thrift stores or flea markets to find treasures like jewelry, fabric, old dress and even bedding to re-purpose in her designs.