By Certified Professional Organizer and Owner at The Clutter Crew, Vali G. Heist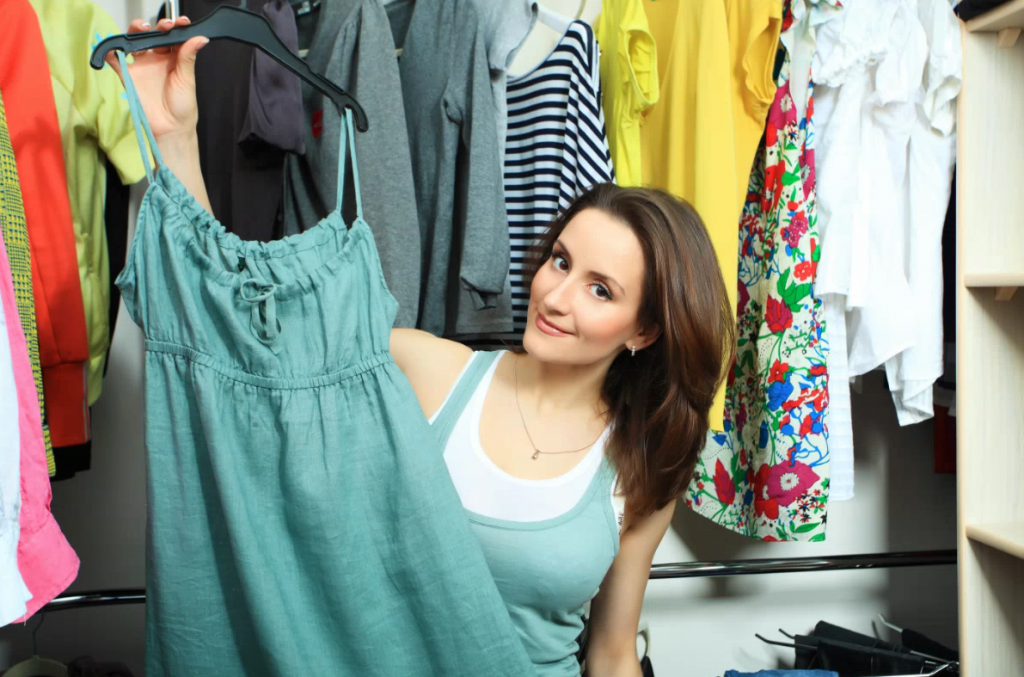 It's springtime! And many of us need to clean out our closets to make room for some fresh, new looks. Cleaning out your wardrobe may be easier said than done, especially if you haven't done a closet shakeup since high school (you know who you are) or you live out of your laundry baskets (you aren't the only one). Even though it may be overwhelming, the results are well worth the effort, so let's break it down.
STEP ONE: SORT
It's important to see how many items in each category you have before you decide to keep or donate. Empty your closet floors, shelves and sort by items. For example, make separate piles for your handbags, shoes, and belts. Then, go through the hanging clothes and sort by type: short sleeve, long sleeve, pants, skirts, blazers, evening wear, etc. Last, don't forget to clean out the drawers.
STEP TWO: KEEP OR DONATE
Then go through each pile and decide if you should keep or donate items to Goodwill. It's time to donate it if:
• It doesn't fit – that means too small or too large
• It doesn't fit your current lifestyle
• It's faded, pilly, out-of-date, or ripped
• You haven't worn it for two seasons (even if original tags are still on it)
• You don't feel comfortable in it
• Your mom gave it to you because she thought you would like it (and you don't)
• The last compliment you got when you wore it was 1995
Can't decide whether to keep or donate? Call a friend to help sort and give you an honest opinion. And here's another green tip: take out the empty hangers and recycle the wire ones to the dry cleaner!
You can do this!