Total confession time: I never intended for this look to be on the blog. But, after I posted my pictures on Instagram and they received more likes than any of my (stylish, normal, regular, everyday) outfits did, I thought I should share my fancy duds with my loyal readers. And to my surprise, the September issue of InStyle magazine is highlighting a trend of "80s Prom" for Fall 2018!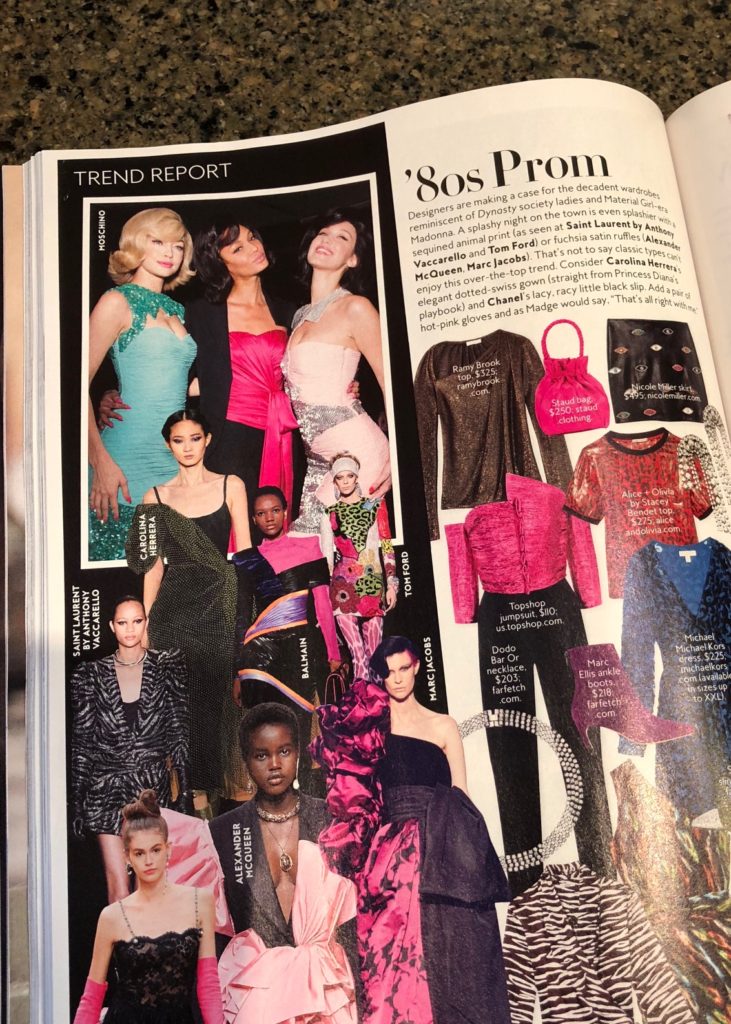 Several months ago I bought a ticket to a "Mom Prom". The event was hosted by two local Berks County ladies as a fundraiser for a local non-profit organization. I have heard of these Mom Proms in more urban areas such as Washington D.C., so I was excited that the idea finally made it to my suburban neighborhood. If you don't know what a Mom Prom is, it is a festive event (typically a fundraiser) where women (not necessarily moms!) dress up in their old prom, bridesmaid or wedding dresses and dance the night away. Obviously my last prom was 28 years ago and despite still having all those prom dresses, none of them were going to fit.
So, this is where Goodwill Keystone Area comes in… I've come across some amazing pieces while planning for my blog, but a sequined, strapless dress with equally sparkly accessories is not usually on my shopping list. Until now.
With just a week to spare, I revisited the East Earl store where I had seen this dress a week or two before. Luckily, it was still there and it fit.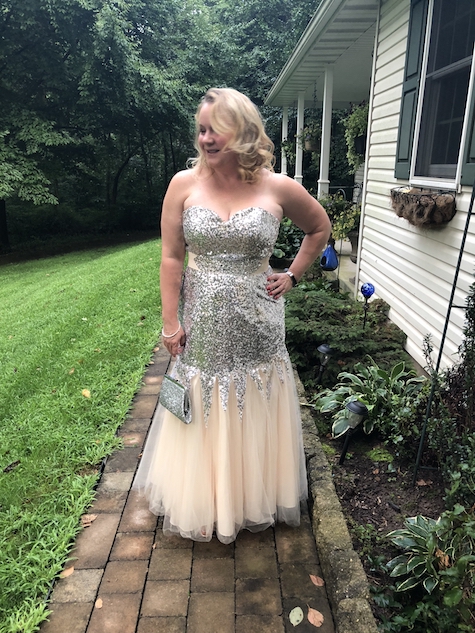 And fortunately for me, the shoes, earrings and bracelet were all there as well. The dress (which had the brand tag removed) was $7.95, but had an extra percentage off because it was a "color of the week" came in at just under $6.00. It is a well-made dress and obviously someone chose it for a special event before donating it to Goodwill.
The rose gold and rhinestone shoes from SheSole were the most expensive part of the outfit at $9.97.
They are still available on their website and originally retailed for $69.99. As for sparkling accessories, the earrings were $4.97 and the bracelet was $2.97.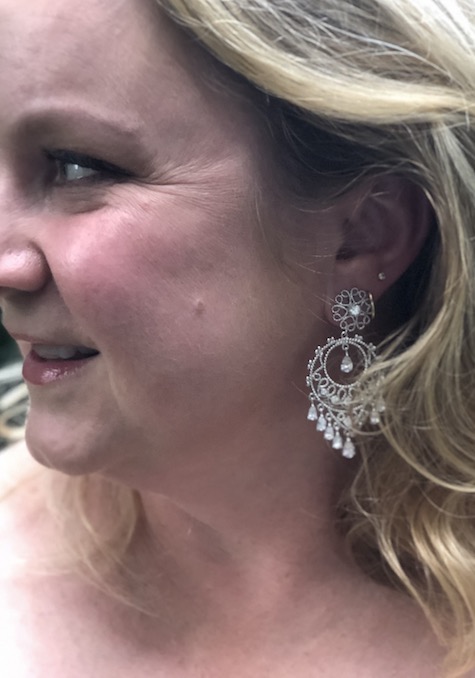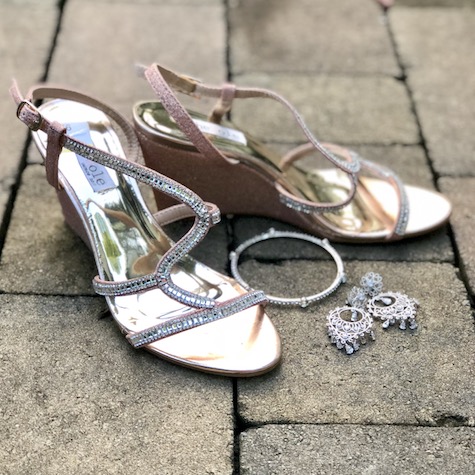 I knew I had the vintage silver purse at home and that was $4.97.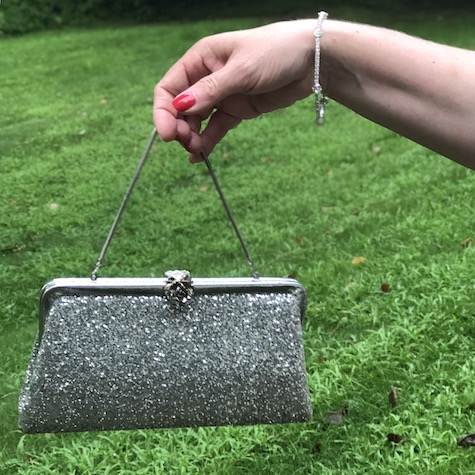 So, for under $30 ($28.84 to be exact), I had my pretty, pretty princess prom dress for my Mom Prom.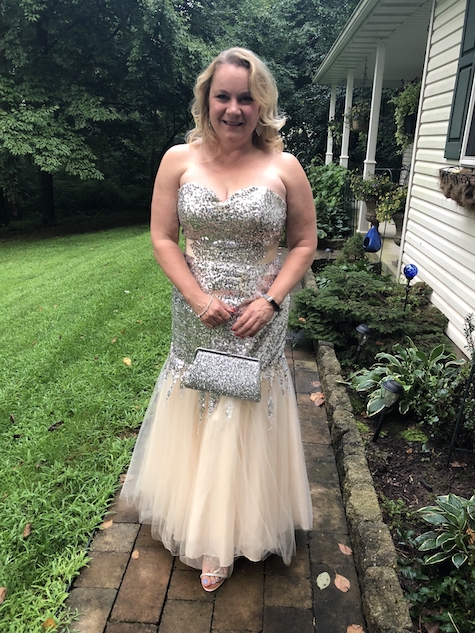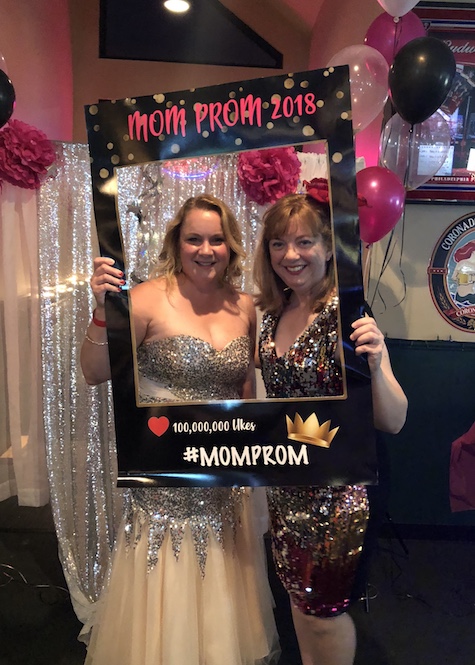 Goodwill Keystone Area stores are my go-to for whatever special occasion outfit I am shopping for. My friend and I had a blast and are looking forward to next year. Grab your girlfriends for a night out – you don't need a Mom Prom to dig up a spectacular dress from your local Goodwill and kick up your heels!
From my closet to yours,
Kirsten
Romper: $5.96
Shoes: $9.97
Bag: $4.97
Earrings: $4.97
Bracelet: $2.97
Total: $28.84
Retail: $400+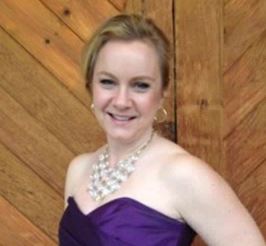 About The Blogger
Kirsten is a 40-something mom, wife and marketing professional. She loves all things crafty, tasty and fashionable, especially while being frugal. She enjoys hunting for treasures at her local Goodwill Keystone Area stores to decorate her home and wardrobe. Meet up with her at one of Goodwill's shopping events! Check the event pages for details.