Turkey day is behind us and we're speeding toward the holidays! Whether you celebrate Christmas, Kwanza or Hanukkah, fun (or ugly, depending on your taste) sweaters can complete your festive look and make you party ready!
While you're shopping, don't forget to grab a few gift cards for holiday gifts or for yourself. Right now Goodwill Keystone Area stores are offering a $10 voucher with the purchase of a $50 gift card. Complete details here!
Chloe chose a subdued look befitting of a stylish teenager. Her navy and cream wool sweater featuring skiers is from Loft and was $6.99 from the holiday rack at my local Goodwill Keystone Area store.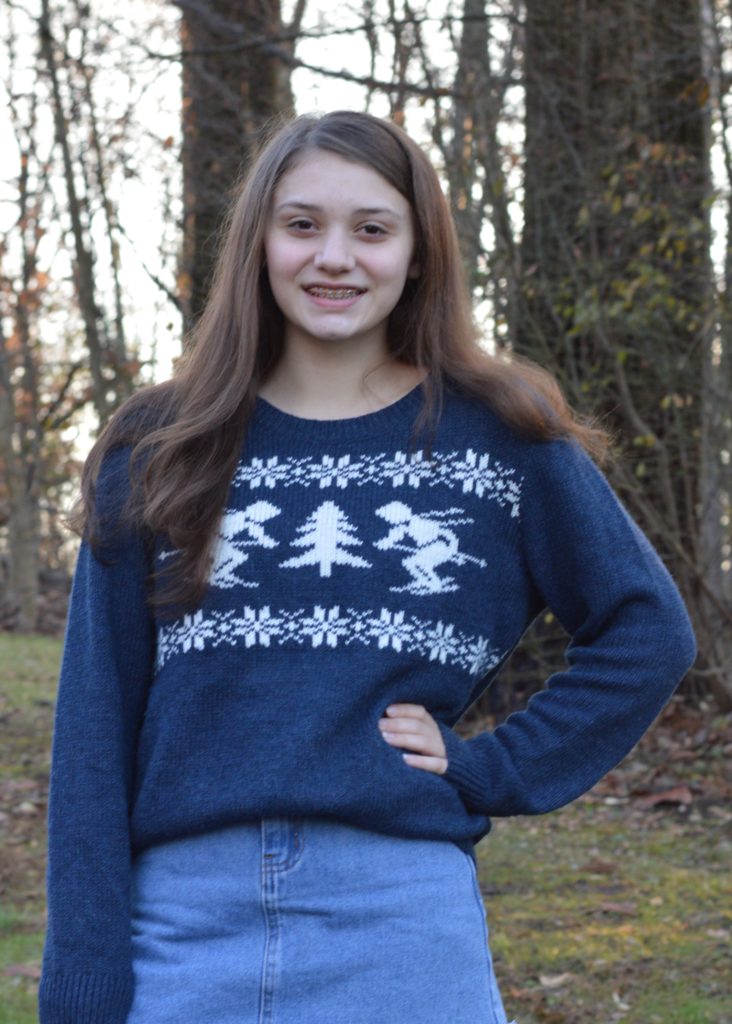 Loft sweaters sell for up to $69 when new. She paired it with a Brandy Melville cut-hemmed denim mini skirt and Seychelles Wheelhouse Lasercut Slip-On Sneakers.
This style is still available online and retailed for $130. My cost was just $7.47!
I went with a true 80s vintage Larisa brand sweater, which was also $6.99. It features a graphic big red bow and fantastic gold embellishments. My skinny jeans are from Elle (a Kohl's brand).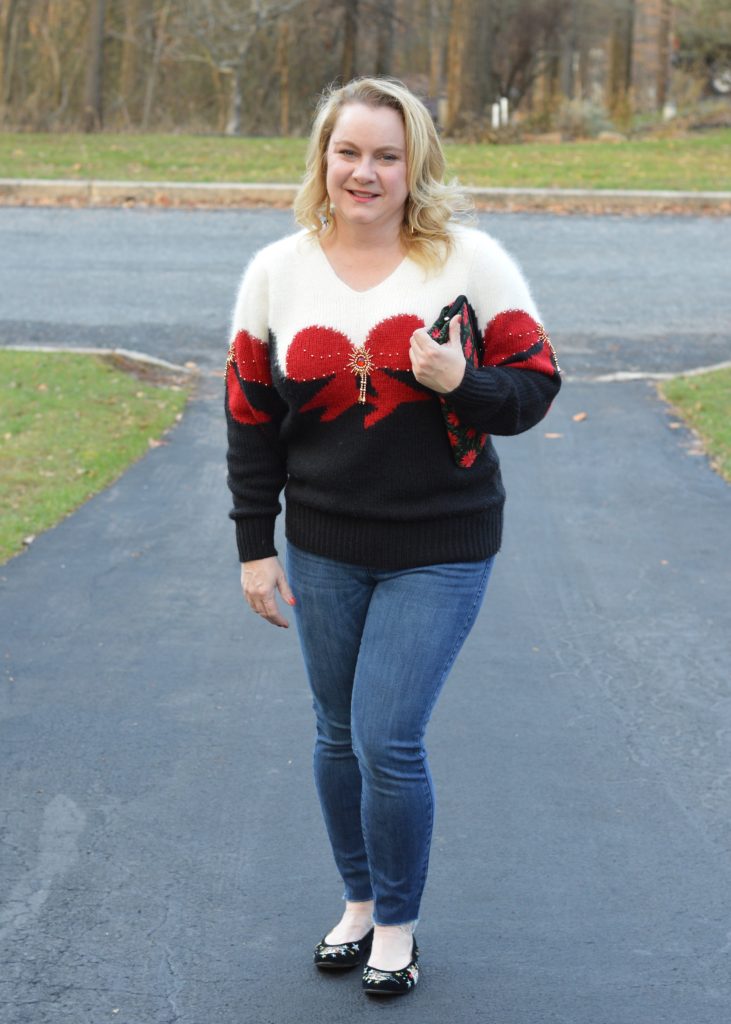 I cut the hem on these – I still really love that trend! My lovely embroidered velvet flats from Judy & Charles were a Black Friday purchase.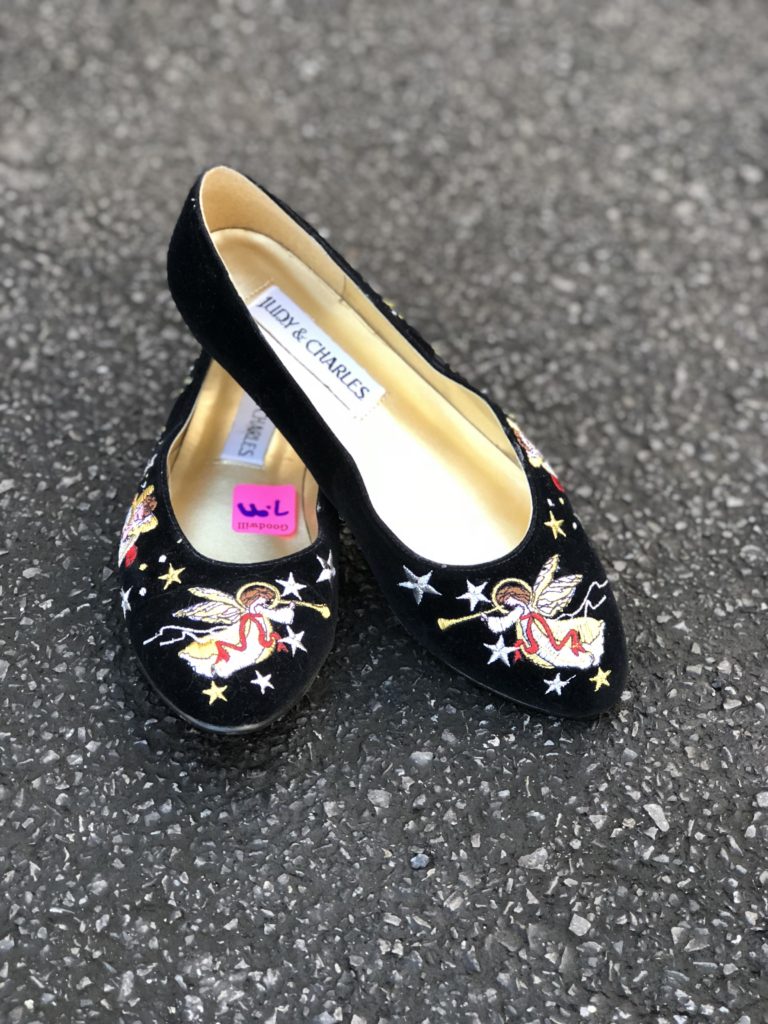 They were brand new and only $7.47. For finishing touches I added a vintage embroidered poinsettia clutch – and dangling gold bar earrings.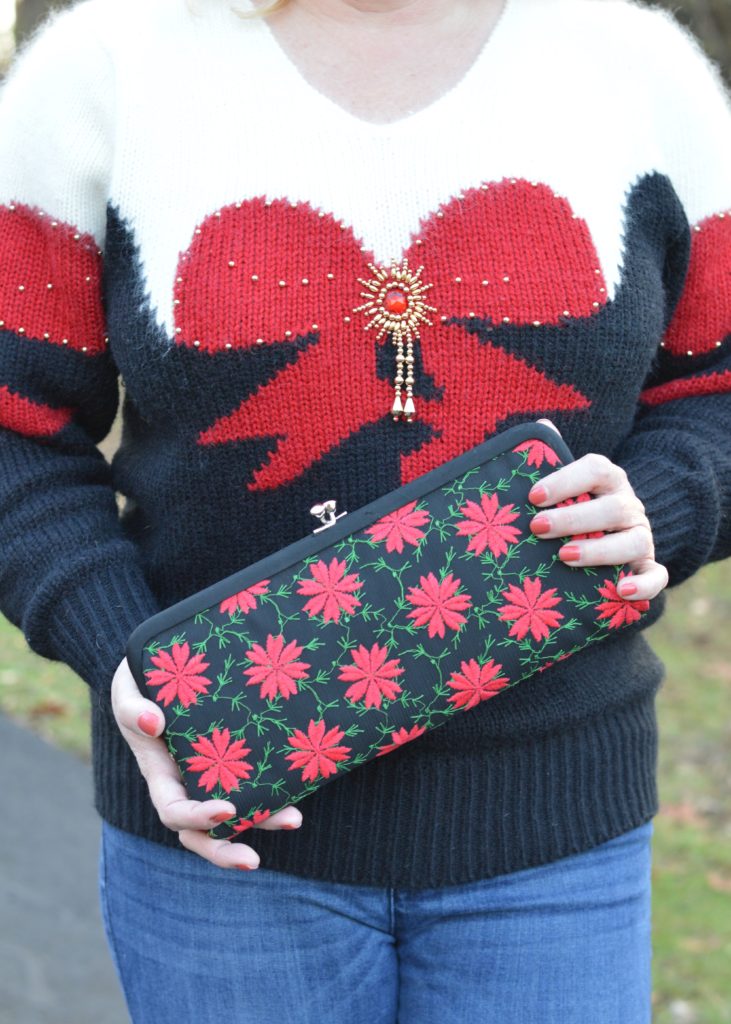 For not a lot of cash, you can just ooze holiday cheer! Goodwill Keystone Area stores are packed with festive clothing and décor right now. Stop by your local Goodwill and get your fun and festive (or ugly) sweaters today!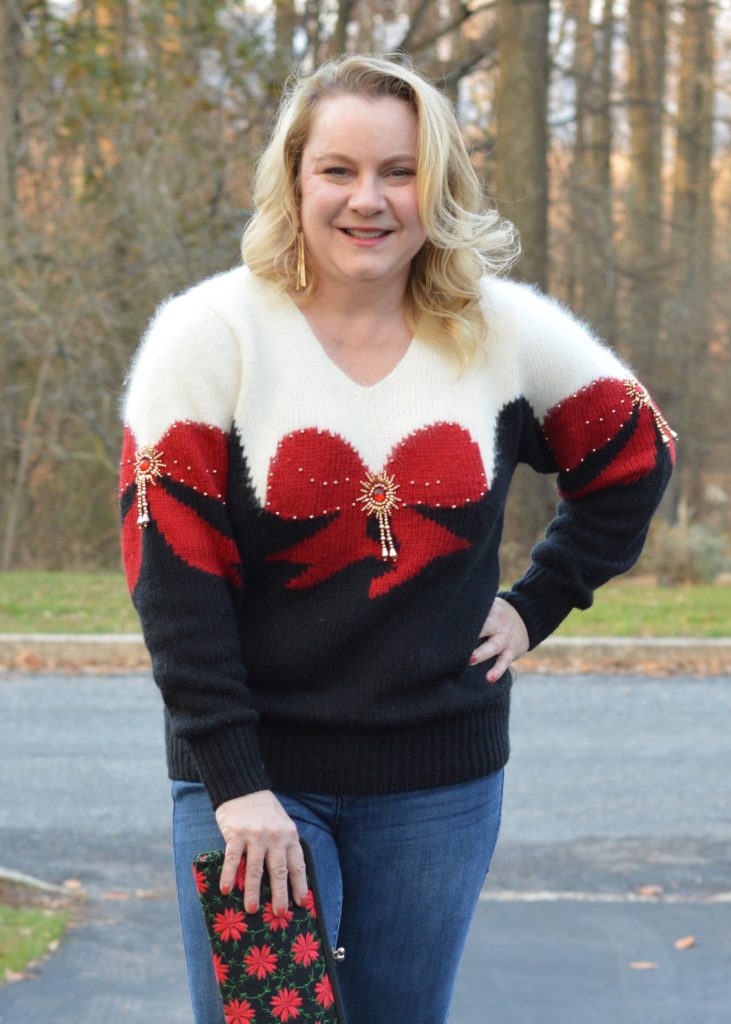 Chloe:
Sweater: $6.99
Skirt: $4.50
Shoes: $7.47
Total: $18.96
Retail: $225
My look:
Sweater: $6.99
Jeans: $5.50
Shoes: $7.47
Clutch: $2.97
Earrings: $3.97
Total: $26.90
Retail: $250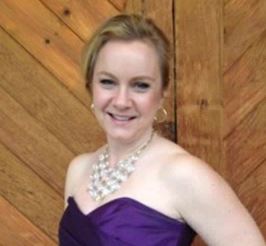 About The Blogger
Kirsten is a 40-something mom, wife and marketing professional. She loves all things crafty, tasty and fashionable, especially while being frugal. She enjoys hunting for treasures at her local Goodwill Keystone Area stores to decorate her home and wardrobe. Meet up with her at one of Goodwill's shopping events! Check the event pages for details.