Many college students have the same "uniform" of jeans, a hoodie and sneakers and there are plenty of those pieces to be found at Goodwill stores, but I decided to give my collegiate models a bit more style while crossing campus.
Victoria's look starts with the black and white striped t-shirt dress by Joe Fresh.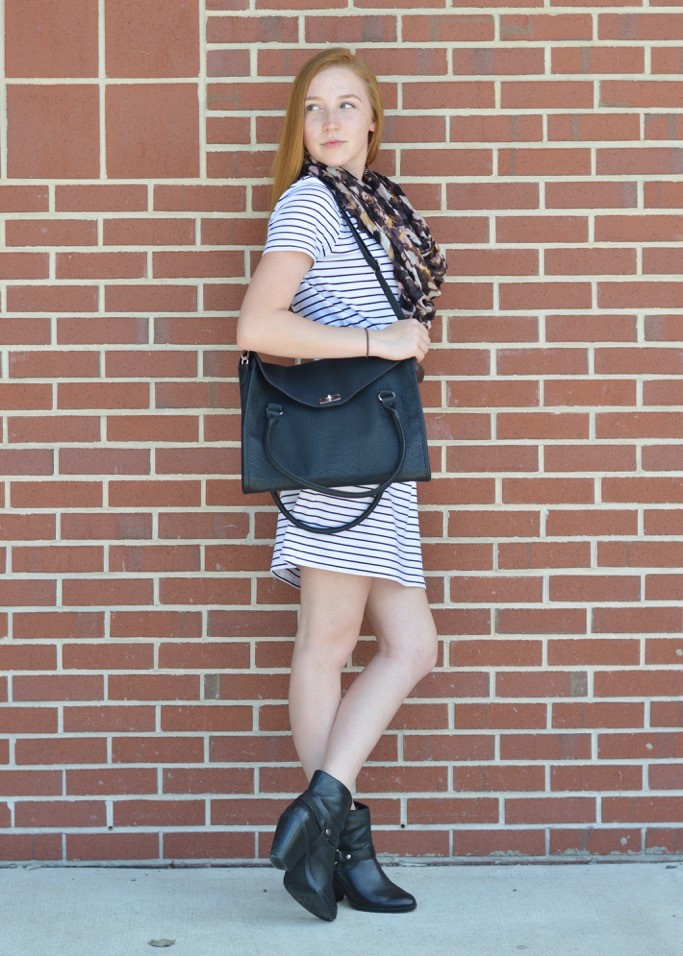 Alone it has a cool, casual vibe, but by adding some accessories you can really change up the look. T-shirt dresses are easy pieces to thrown on (along with a few accessories) when you are running late for your 8am class across campus!
A burgundy and black patterned infinity scarf from Vera Wang (from Kohls) adds some soft color and texture,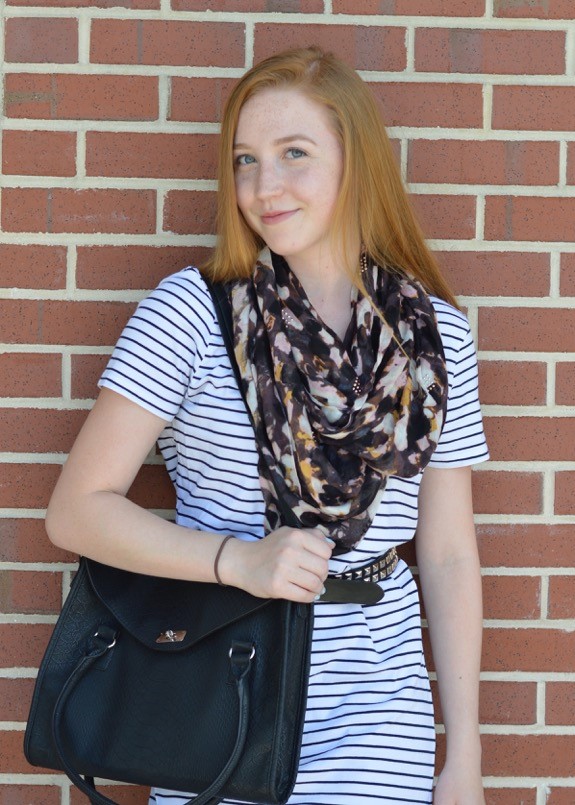 while the black leather Bandolino ankle boots and silver studded belt give her an edgy feel.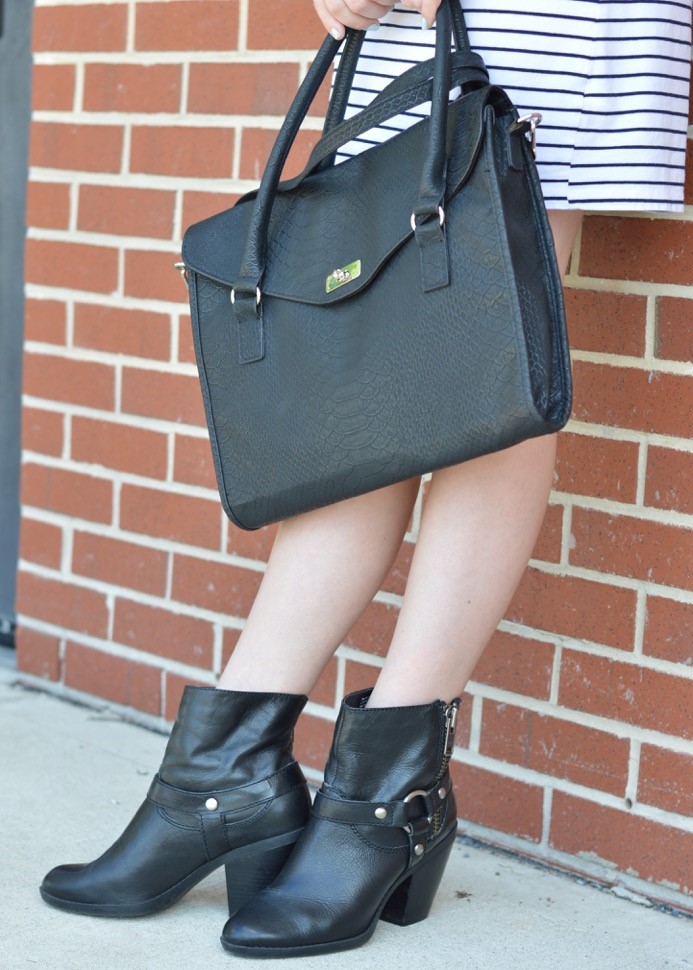 The structured black bag from Merona will hold her notebook and class necessities. When the weather turns colder, I'd add a jean jacket and black tights to complete this look.
Goodwill offers many options for back to school styles for all ages. From preschool to college and beyond, there is something for everyone!
Kirsten
Goodwill Outlet, Reading, PA:
Bag: $2.25
Goodwill store, Shillington, PA:
Dress: $5.50
Boots: $6.97
Goodwill store, Morgantown, PA:
Scarf: $2.97
Belt: $2.97
About The Blogger
Kirsten is a 40-something mom, wife and marketing professional. She loves all things crafty, tasty and fashionable, especially while being frugal. She enjoys hunting for treasures at her local Goodwill stores to decorate her home and wardrobe. She is a stylist and volunteer for the fundraiser the Goodwill Runway Show, which is held every spring in Reading, PA.