I couldn't go a whole month without showcasing denim somehow! I love a good pair of jeans or a classic denim jacket, especially when you find them pre-loved from Goodwill Keystone Area stores.
Once again my friend and model, Laura, is featuring a look that is perfect for running errands, shopping or meeting girlfriends for some holiday cheer. If the weather is mild enough, a denim jacket and blouse are warm enough for being outside in December. Or, if you're headed into a mall or restaurant, you won't need a heavy coat.
This jacket had the tag cut out, so I can't really guess what the brand was, but the fit is perfect for Laura.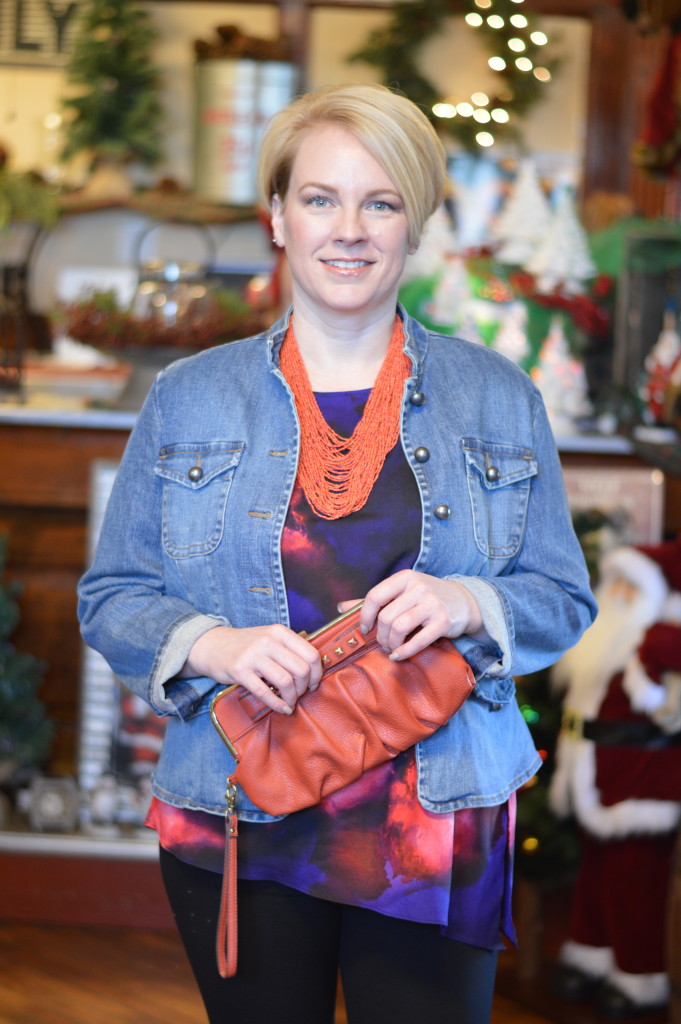 The military gold buttons, notched collar and multiple pockets provide a unique style. She's paired it with an asymmetrical cut cobalt and coral blouse from Calvin Klein.
Calvin Klein consistently offers stylish, yet not trendy, clothing ranging from classic workwear to casual weekend styles. Their dresses and blouses are something I always look for when shopping at Goodwill. The timeless look means I'll be able to wear the items for years to come without them seeming outdated.
To make her accessories pop and coordinate with the blouse, we added an orange and metallic studded clutch from Jessica Simpson.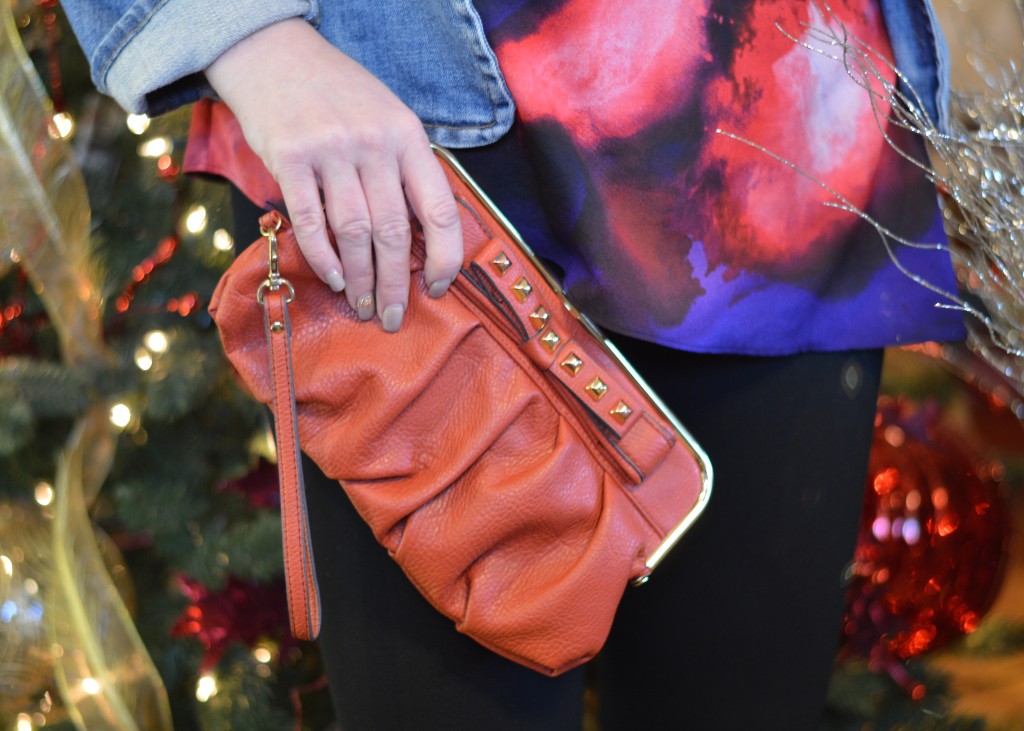 I also search for the Jessica Simpson label when thrifting. Her clothing styles are young and fresh. I love her sky-high heels, but I tend to be a little more practical with my footwear as I get older.
Speaking of footwear, we added flat black boots, perfect for a busy woman on the go.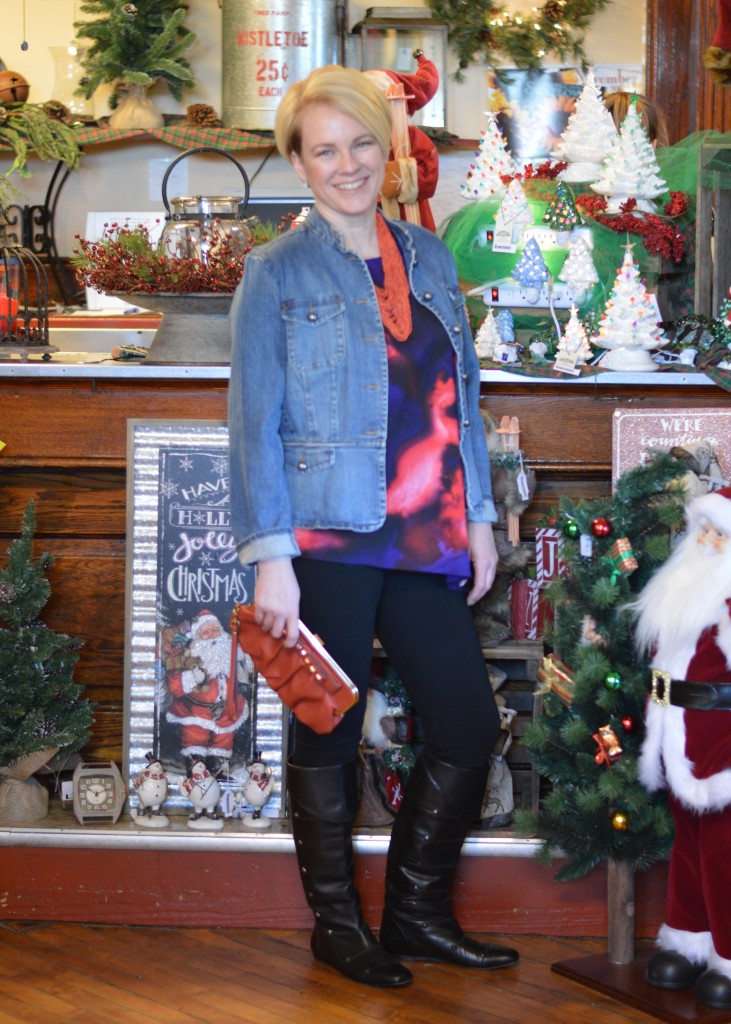 I featured these designer Botkier leather boots recently on the blog and their value is about $250, but I picked them up for just $12.97!
Sometimes you need to put down the festive sweater and enjoy a classic, casual holiday look. Denim jackets and American designers like Calvin Klein or Jessica Simpson are solid choices when you are perusing the racks at Goodwill Keystone Area. Keep an eye out for them when shopping this holiday season!
Jacket: $6.50
Blouse: $3.97
Clutch: $6.97
Boots: $12.97
Total: $30.41
Retail estimate: $450+
From my closet to yours,
Kirsten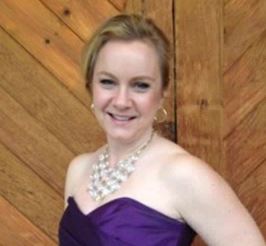 About The Blogger
Kirsten is a 40-something mom, wife and marketing professional. She loves all things crafty, tasty and fashionable, especially while being frugal. She enjoys hunting for treasures at her local Goodwill Keystone Area stores to decorate her home and wardrobe. Meet up with her at one of Goodwill's shopping events! Check the event pages for details.